Some places come and go, while some places become icons. Mandatory Milwaukee is all about the latter. Join us as we revisit beloved and well-worn local staples with fresh eyes, and explore how they might figure in the city's future.
There are plenty of places in the city where one can, well, get away from the city. Lake Michigan. Lake Park. Any park. Hell, even Downer Woods is kind of nice. But few nature-minded Milwaukee destinations are more ingrained in the fabric of the city than the Urban Ecology Center. For nearly three decades, the UEC has served as an environmental educational facility and an urban respite, a nature center and a community center. If years have passed since your last visit to the beloved local organization, there's no better time for a reacquaintance. The Urban Ecology Center is as "mandatory" as they come.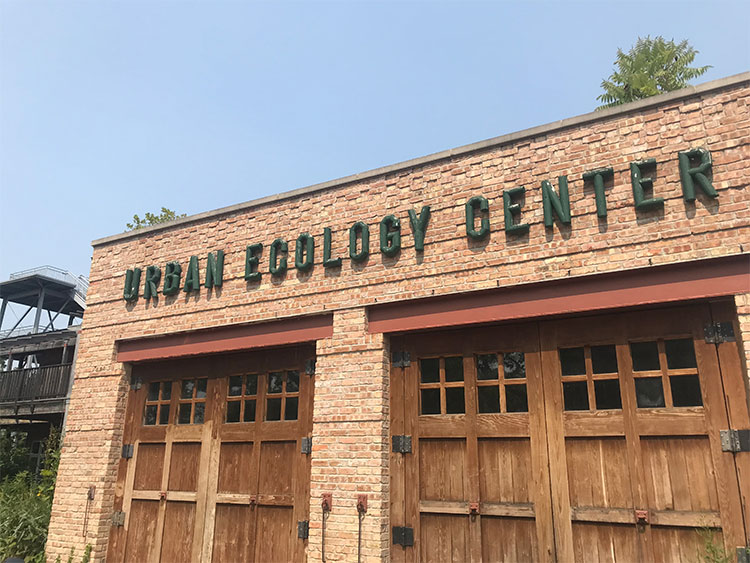 The story of the Urban Ecology Center is a story of community action at its finest. In the early 1990s, residents were concerned about the state of their beloved 15-acre, Frederick Law Olmsted-designed Riverside Park. (Olmsted also designed Lake and Washington parks in Milwaukee, and Central Park in New York City.) Located on the city's East Side next to Riverside University High School, the park had become overrun with crime, trash, and, worst of all, invasive plant species.
"Before the kids arrived, we would have to do a 'park scan': pick up condoms and needles, scoop up the dog poop, put out the fires and bring a can of paint to cover up the graffiti," UEC Executive Director Ken Leinbach told Milwaukee Magazine in 2016. "It still looked and felt like a park—with beautiful old oak trees and indigo buntings flitting around—but it was an urban wasteland."
Neighborhood cleanups under the banner of "Friends of Riverside Park" soon led to something more ambitious: the creation of an educational center that would give back to the community and ultimately save the park.
The UEC's first physical incarnation was hardly grandiose, however. A double-wide trailer (sans running water) served as both classroom and office. That the trailer was perched on a county park and land owned by Milwaukee Public Schools further complicated matters. (The UEC eventually ironed out a preservation lease with the county for $1 per year.)
It wasn't until 2004 that the UEC left the trailer behind and set up shop in its current home: a $5 million, 20,000-square-foot, award-winning "green facility" at 1500 E. Park Place. Walking into that complex today is like walking into the coolest "up north" cabin imaginable. A large fireplace dominates the main room (the chimney bricks were salvaged from a 100-year-old Chicago warehouse). An animal room stocked with turtles, frogs, salamanders, and more beckons curious children (say hello to Paul the snapping turtle!). A partially hidden kiddie slide beckons adventurous children (there's a secret outdoor entrance, too). Classrooms, art exhibits, musical instruments, board games, maps, and wood, wood, wood abound. And it wouldn't be an environmentally conscious facility without a rainwater flush toilet!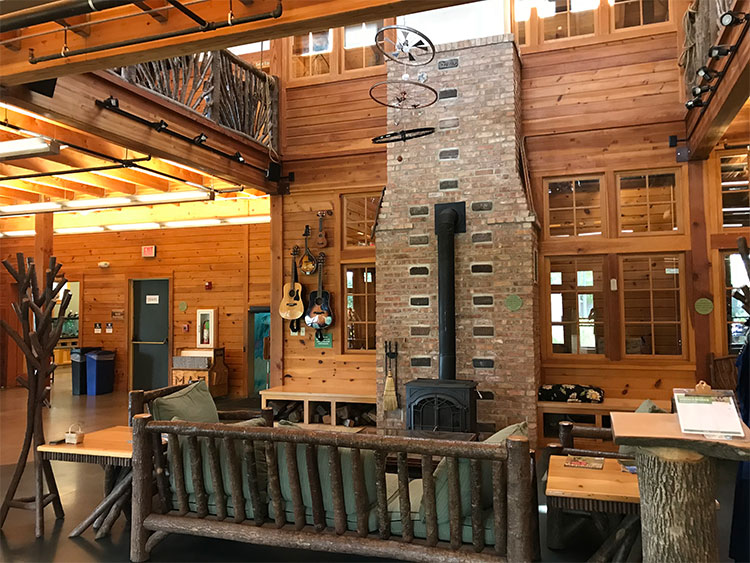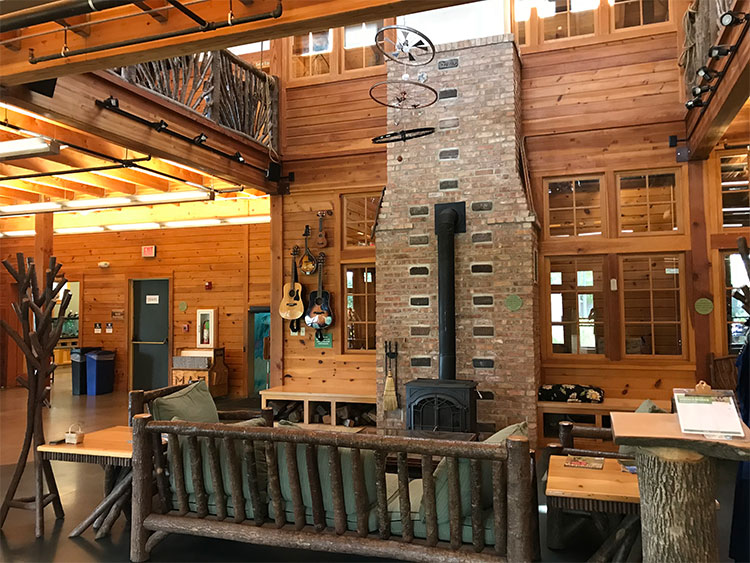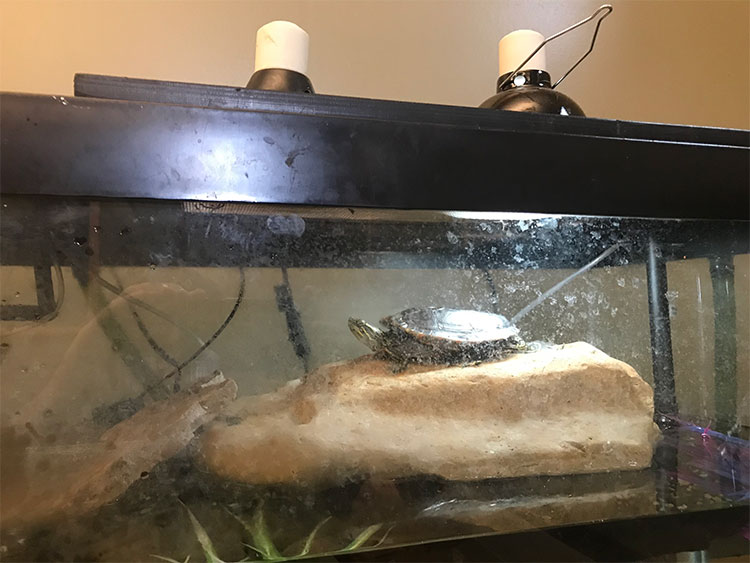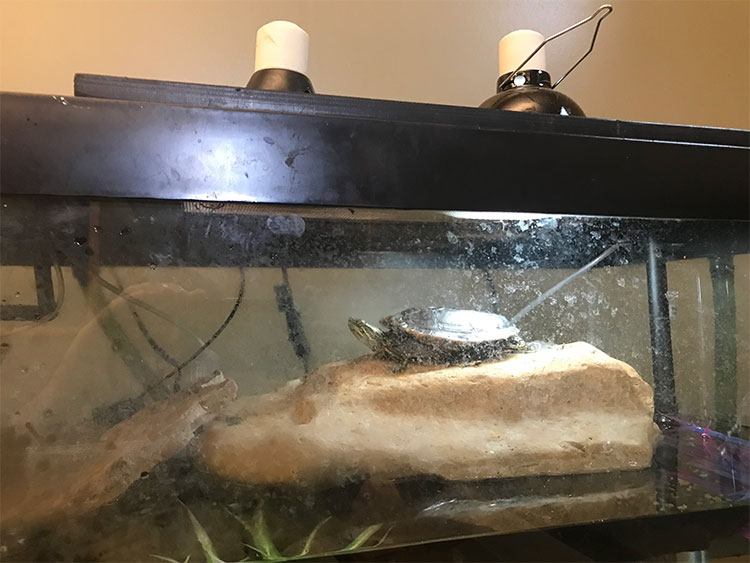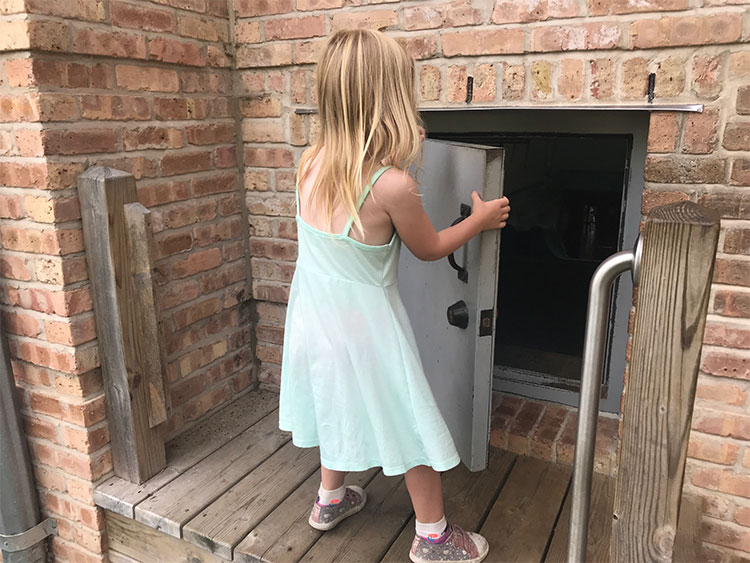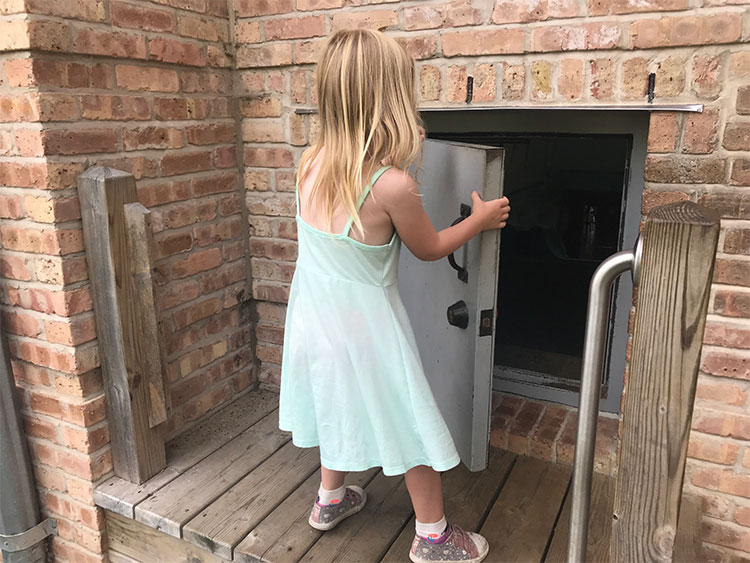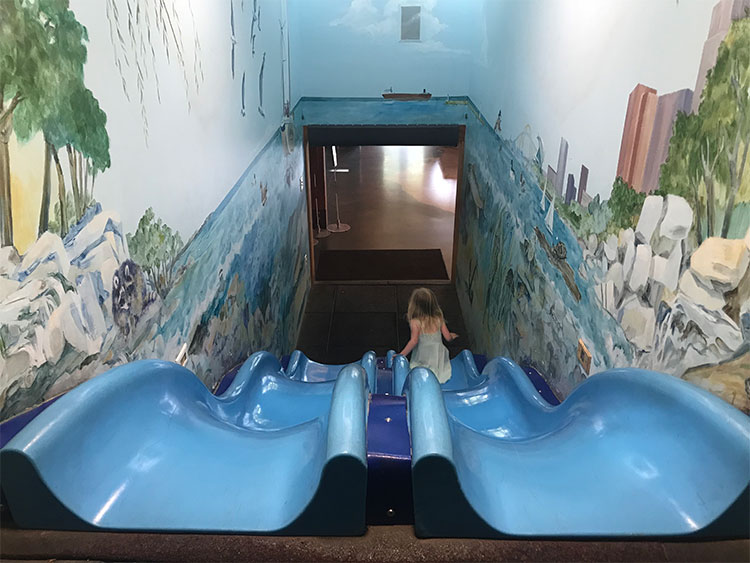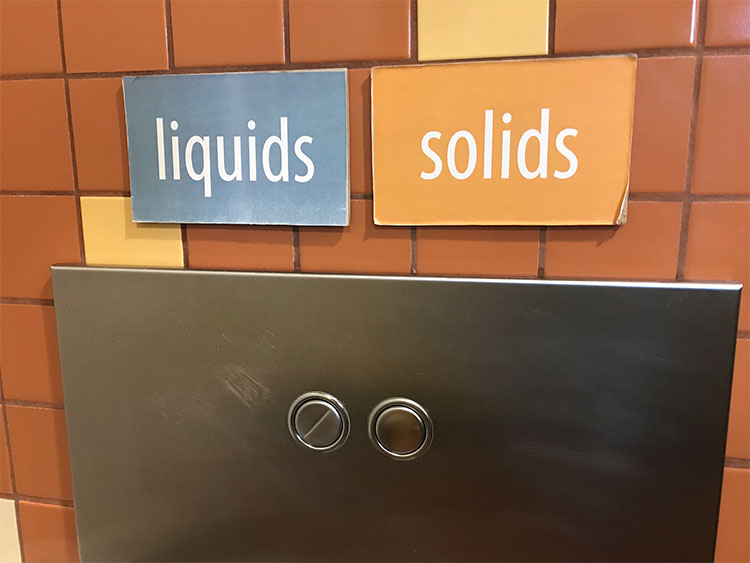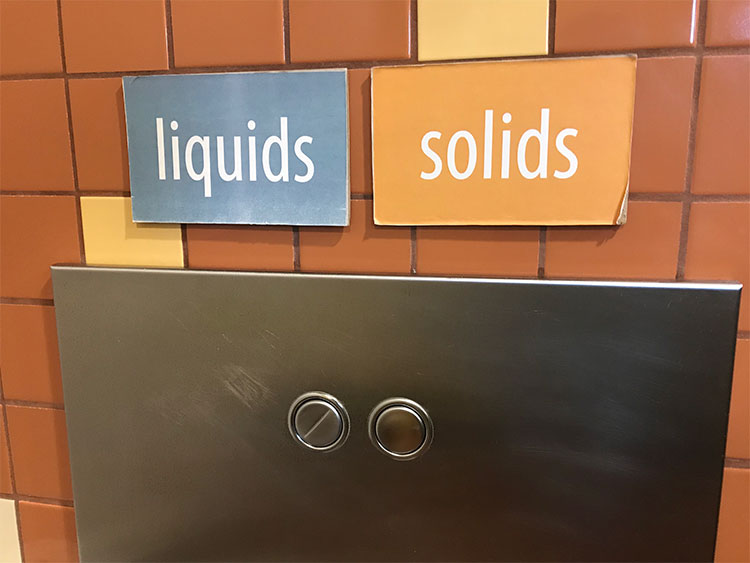 There's more outside. A 75-foot observation tower, complete with a 40-foot climbing wall, offers a gorgeous view of the East Side and beyond (not to mention the 256 photovoltaic panels covering the UEC's roof). A wraparound deck boasts reclaimed wood from leftover scraps of the Atlantic City Boardwalk. A "people-powered" pond, meanwhile, features some good old fashioned au naturel nature.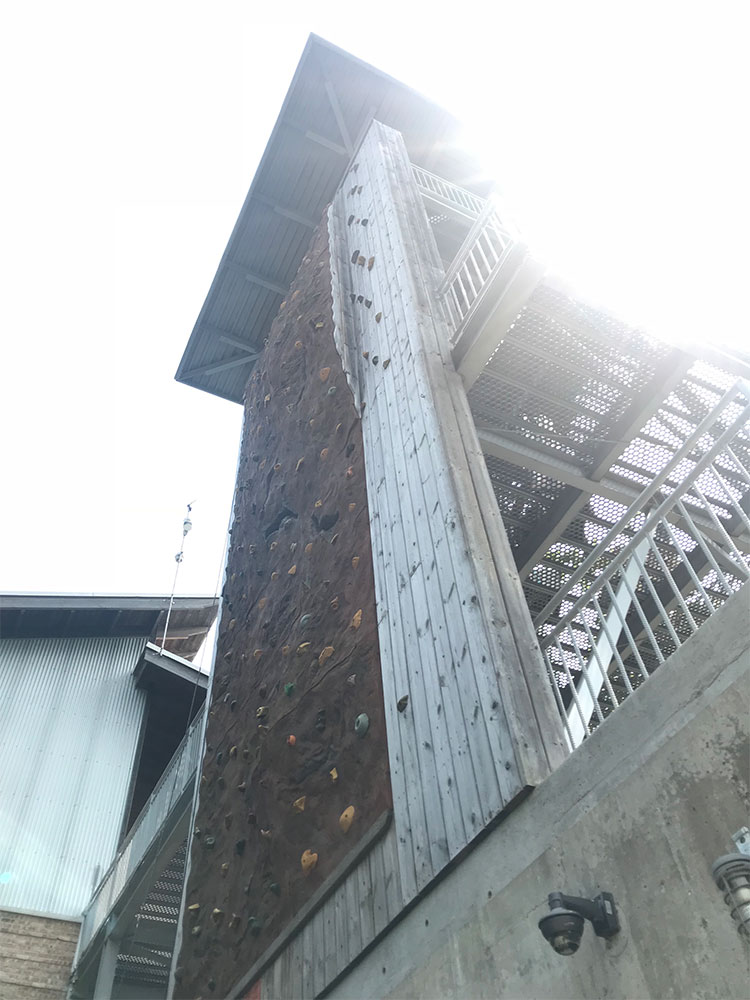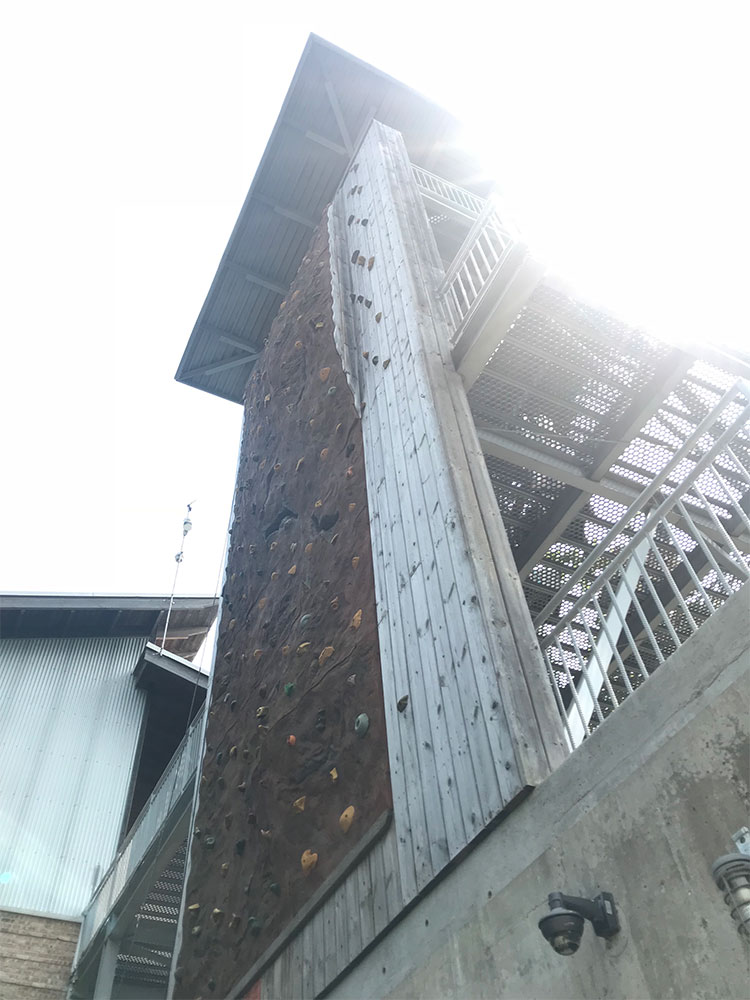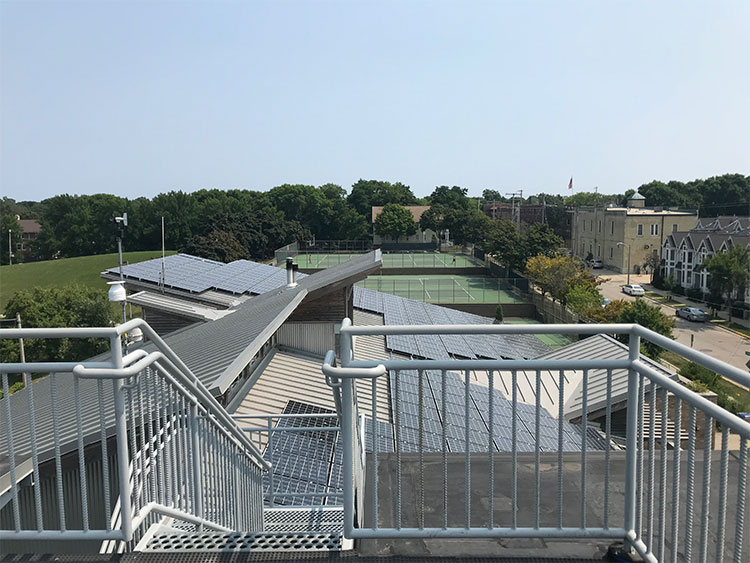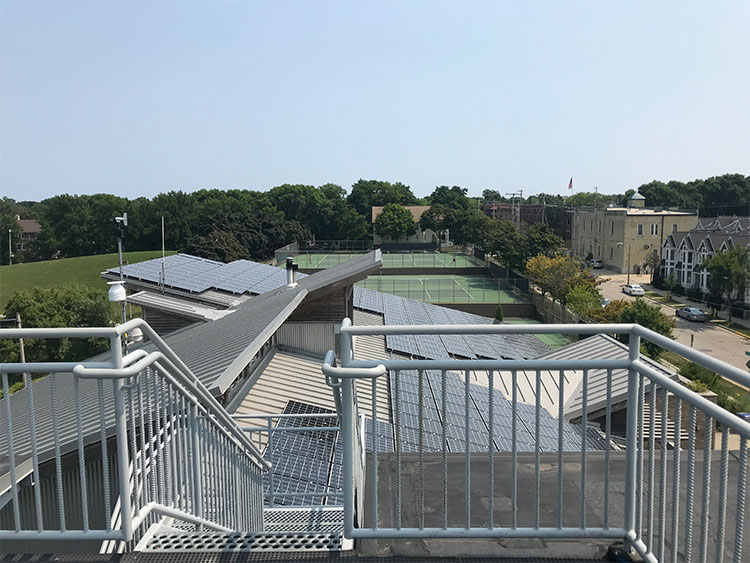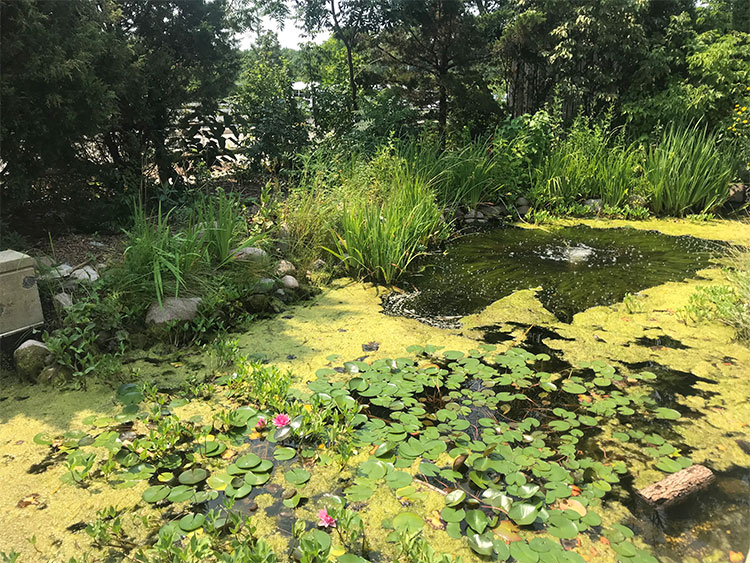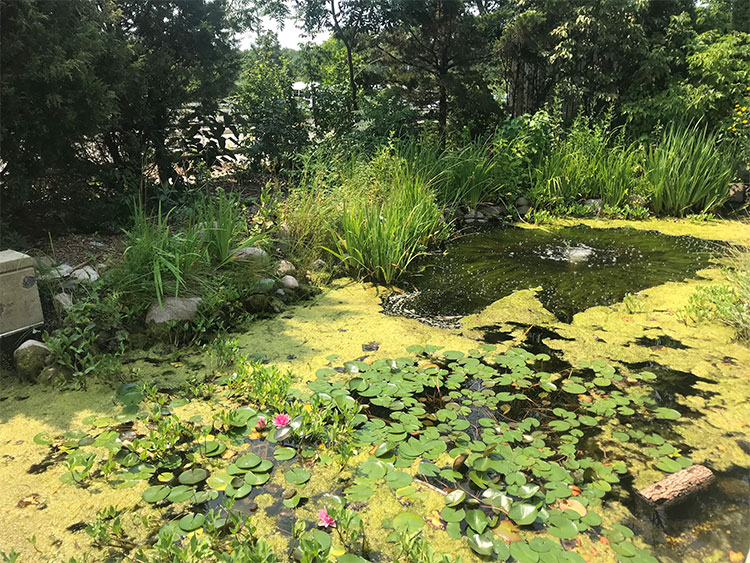 Then there's the nearby Milwaukee Rotary Centennial Arboretum. Opened in 2013, the Arboretum is 40 acres of urban greenspace stocked with 12 (!) different Wisconsin habitats, 70 (!) species of trees, hundreds of birds and mammals, and thousands of native plants and wildflowers. The majority of the Arboretum is located between the Milwaukee River and the Oak Leaf Trail, stretching from the North Avenue bridge all the way to the Locust Street Bridge. (The Arboretum is also part of the encompassing 878-acre Milwaukee River Greenway.)
Inside the woods, you'll find two miles of trails peppered with carefully planned (yet fully natural) "ImagiNature" stations, perfect for kids and adults who can't help but climb over and under giant logs and downed trees. It's an absolutely gorgeous, entirely unlikely place in the middle of Milwaukee, and one of only 22 designated "Children's Forests" in the country. If you've never poked around this part of the Urban Ecology Center, get poking.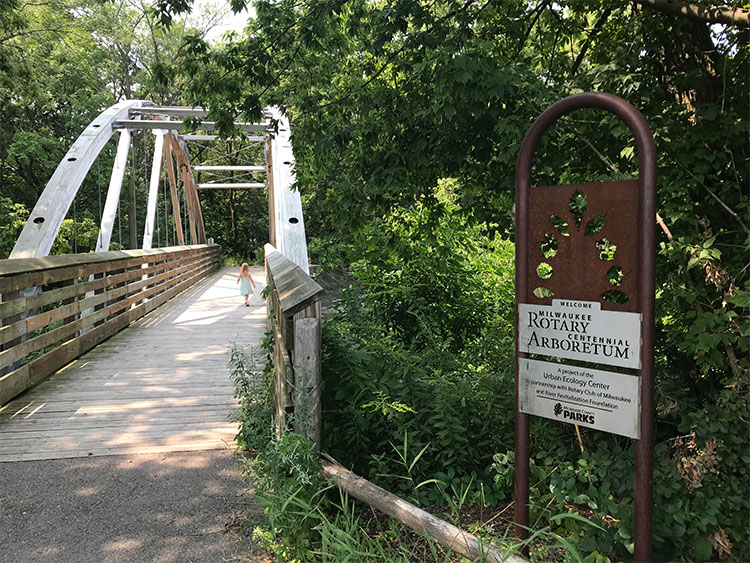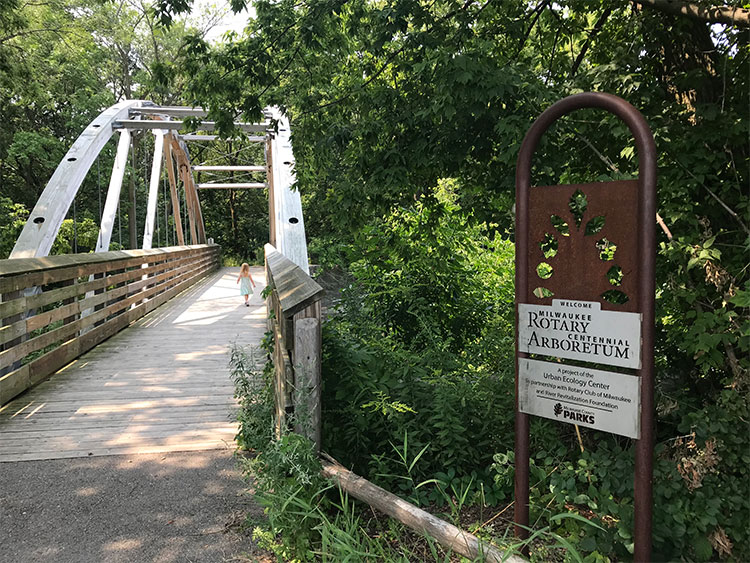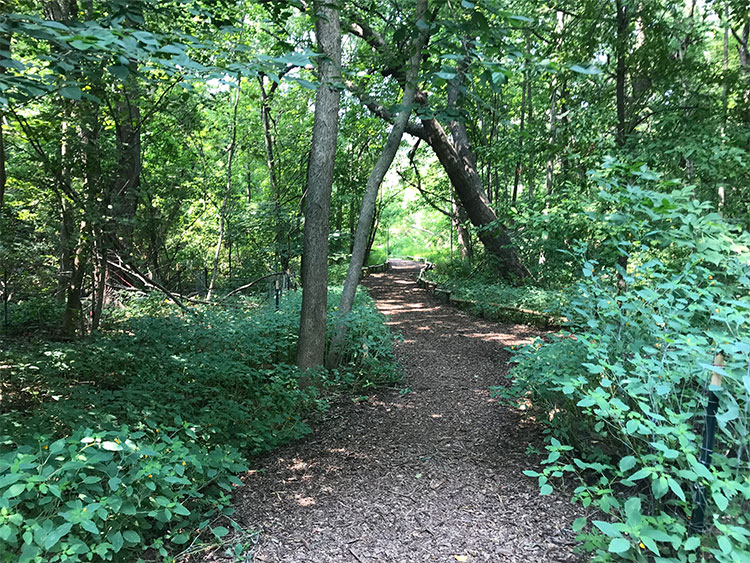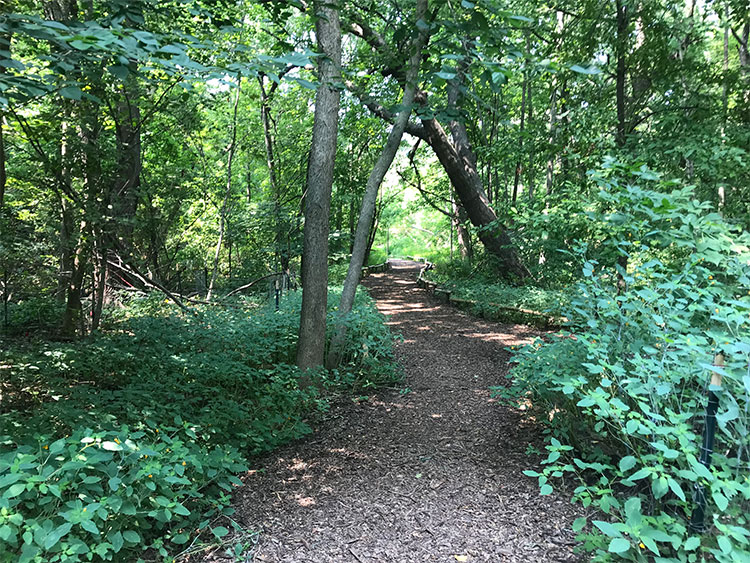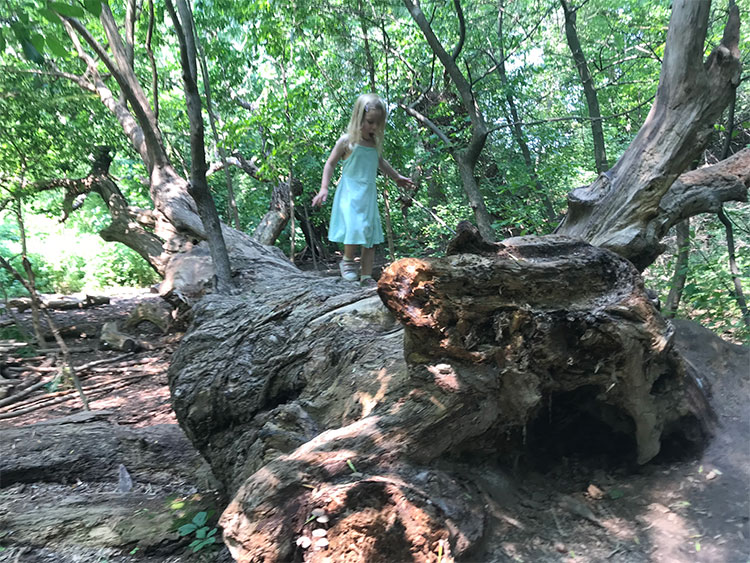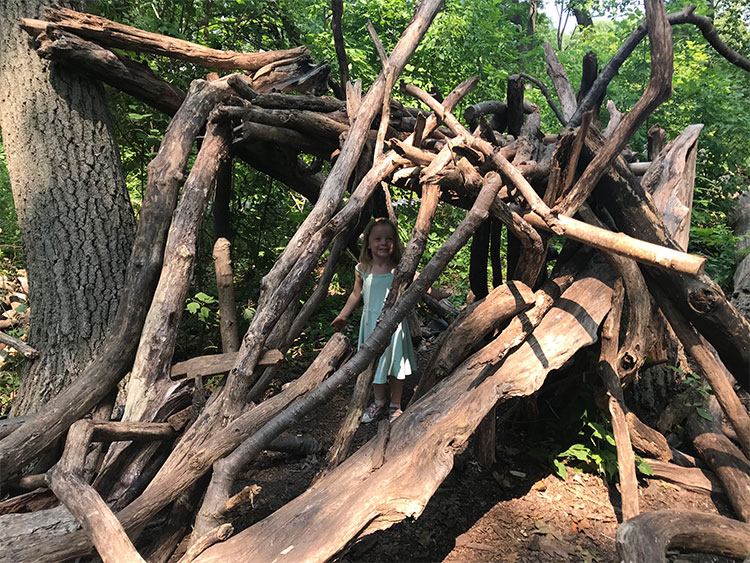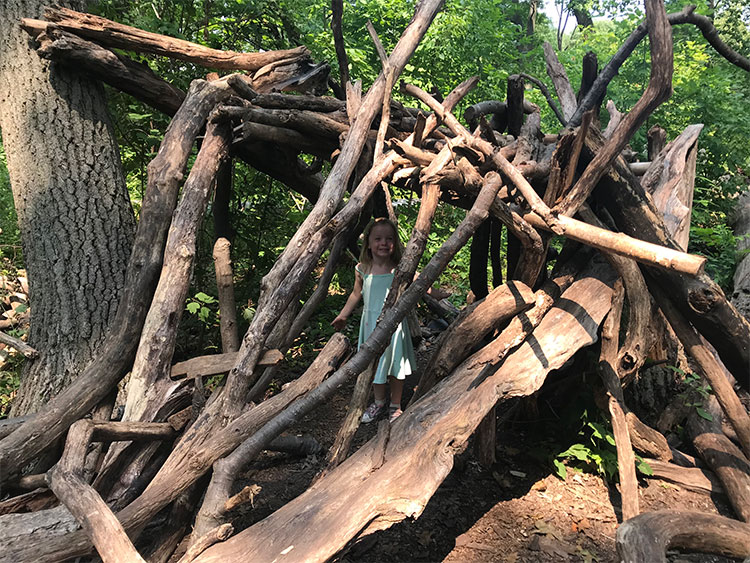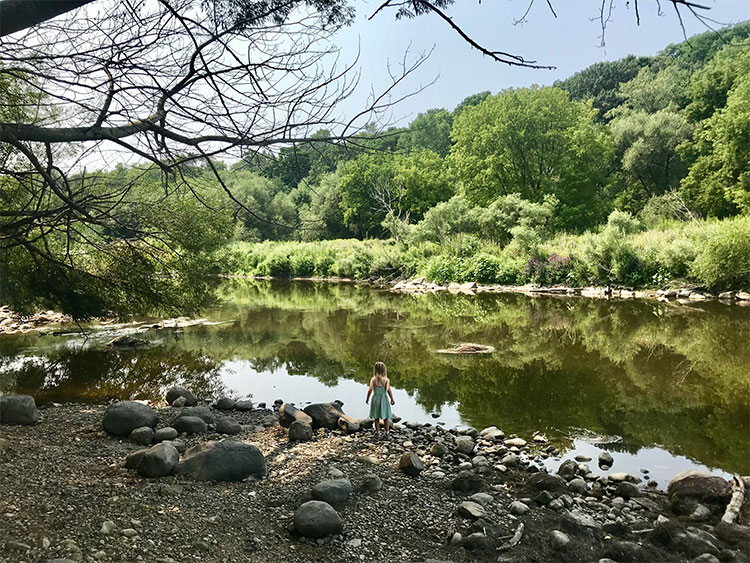 There are currently three Urban Ecology Centers in Milwaukee—Riverside Park, Washington Park, Menomonee Valley—but their missions are the same:
• Provide outdoor science education for urban youth

• Protect and use public natural areas, making them safe, accessible and vibrant

• Preserve and enhance these natural areas and their surrounding waters

• Promote community by offering resources that support learning, volunteerism, stewardship, recreation and camaraderie

• Practice and model environmentally responsible behaviors
To that end, the UEC schedules a bevy of school and community programs, summer camps, "urban adventures," hiking and paddling events, and oodles more. Its calendar is kind of loaded. Its Washington Park site is expanding.
"The UEC taught me a sense of community," writes employee Jaime Cano in a recent blog. "It showed me how truly important it is to care for your community and come together with neighbors to bring the best out of any environment. It showed me the power of revitalization and positive action and energy. I see the difference we make in the community and in the lives of the families we serve. I feel a sense of belonging with the UEC and for the first time, inspiration to invest in and care for my community, wherever that may be."
And there's that (oft-abused) word again: community. The Urban Ecology Center may feel like an escape from the city, but its history, its mission, and its success are all inseparable from the city. It offers a communion with nature, sure, but it also offers a communion with the place we call home: Milwaukee.