Depending on which news sources you follow, Milwaukee is going through either a "renaissance" or a "reinvention." Or maybe it's a "reboot" or a "reimagining," like that crappy Tim Burton version of Planet Of The Apes. However you want to define it, it's safe to say that Milwaukee is currently building a lot of new and wonderful things.
• A topping-off ceremony was recently held for the still-under-construction Trade Hotel—a.k.a. the official hotel of the Deer District. The nine-story, 207-room Marriott Autograph Collection-branded hotel is located at 420 W. Juneau Ave., just north of Fiserv Forum. "Built in ode to the city's blue-collar roots, The Trade Hotel will pay tribute to the hardworking men and women who built Milwaukee," says a press release. "From the coopers to the blacksmiths to the machinists, the building will be a nod to the city's history while simultaneously helping to write its future. Its art and design features will celebrate the tradespeople who have made Milwaukee the great city it is today, with intricate metal and woodworking details paying homage to their skills."
Here's more from the press release:
The Trade Hotel […] will boast 207 luxury guest rooms and suites, featuring California King beds, heightened ceilings and state-of-the-art finishing. A destination rooftop restaurant and lounge will offer breathtaking views of the city, while the ground-floor signature restaurant will honor Milwaukee's rich history and local fare through an innovative yet approachable culinary experience. The Trade Hotel will also feature more than 9,000 square feet of indoor and outdoor gathering space, as well as meeting packages that can accommodate up to 300 guests.
The luxury hotel—which, in keeping with its inspiration, will surely be affordable for the city's blue-collar men and women lol—is set to open in early 2023. [Urban Milwaukee]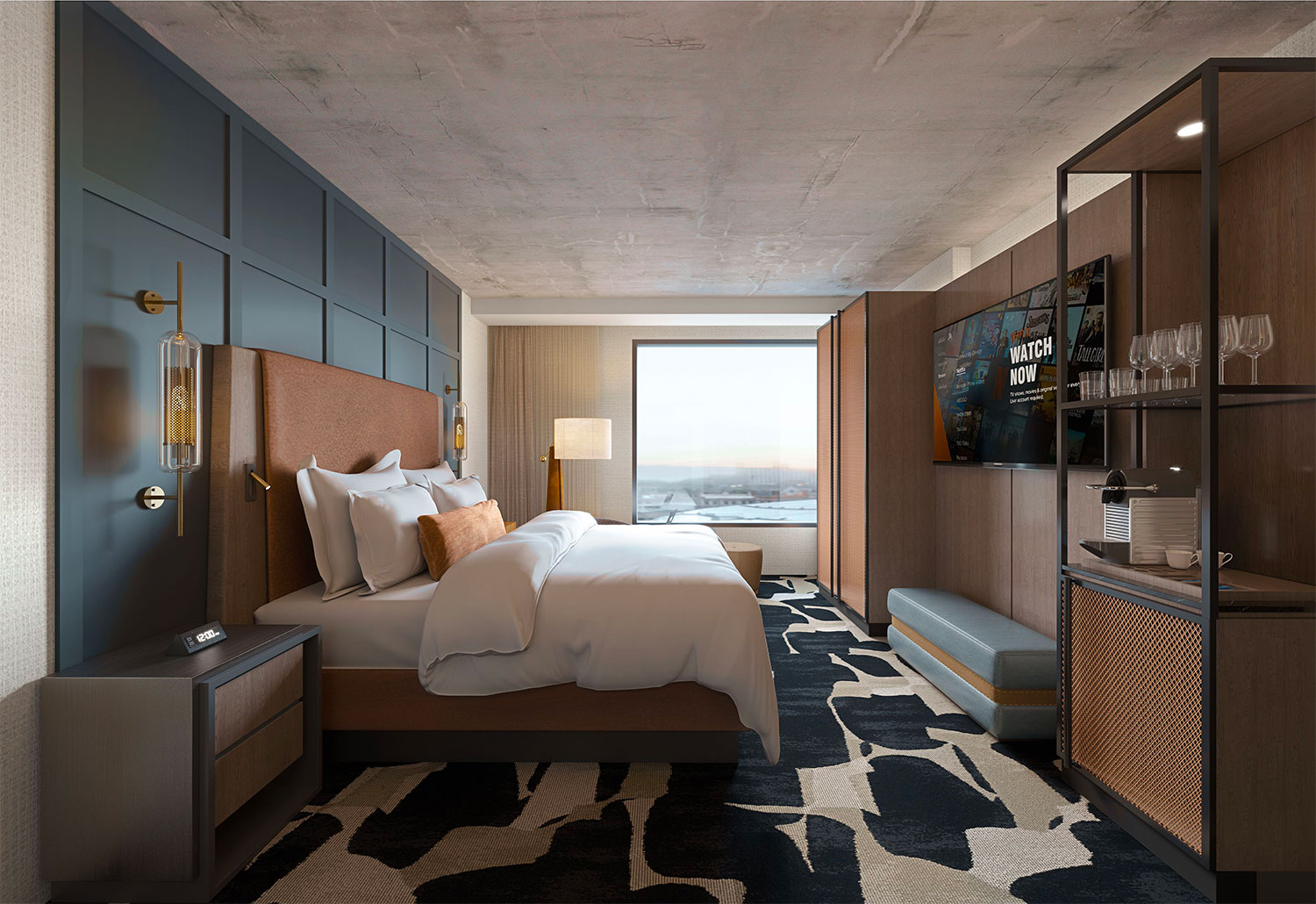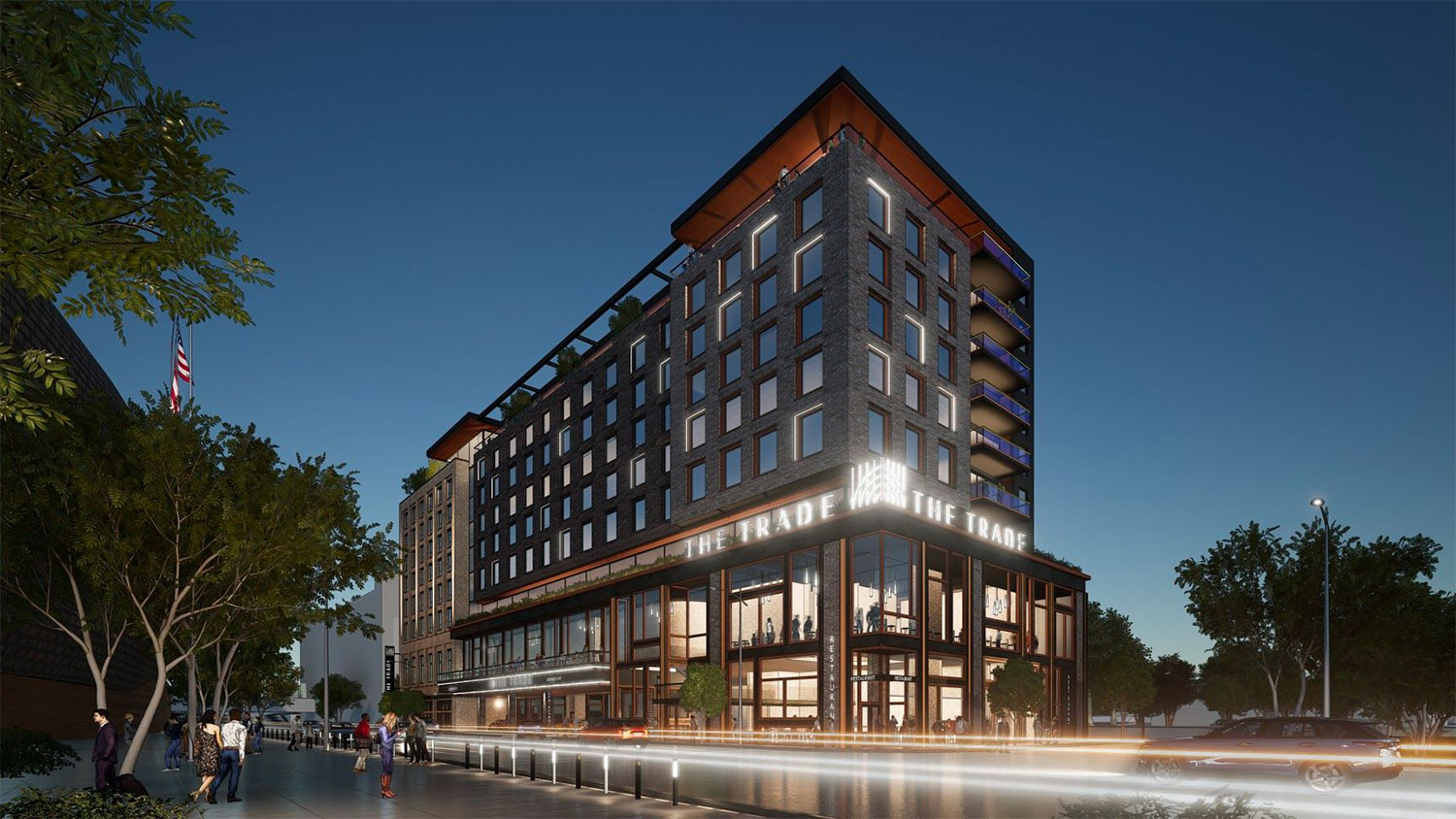 • After years of redevelopment plans that went nowhere, it seems the end is finally nigh for the 117-year-old building that formerly housed Judge's Irish Pub on the city's East Side. Developer Timothy Olsen recently bought the former Miller tied house tavern, and applied for a permit to raze the sucker (along with the house to the south). RIP Judge's building. [Milwaukee Business Journal]
• Long-approved plans to build a six-story, 76-unit, high-end apartment building called "Elevation 1659" at 1659 N. Jackson St.—a.k.a. kind of where Brady Street bends into Water Street—are finally moving forward. [Milwaukee Journal Sentinel]
• It's Monday, which means another wedding and events venue is possibly coming to Milwaukee. This time, the first floor of a four-story office building at 804 N. Milwaukee St. could be the future home of this increasingly popular business model. [Milwaukee Journal Sentinel]
• Plans to transform the Milwaukee Mall—a.k.a. a former Sears at 2100 W. North Ave.—into an 80-room hotel called the Ikon…aren't going so well. [Urban Milwaukee]
• Plans to demolish the dumpy and long-abandoned former Columbia Hospital on the UWM campus…are back on. [Milwaukee Journal Sentinel]
• The Couture! It's still actually happening! [Milwaukee Business Journal]
• And what did we learn this week? Well, they're always building something. Isn't that right, old song from my old band?
Exclusive articles, podcasts, and more. Support Milwaukee Record on Patreon.
---
RELATED ARTICLES
• Full "New And Wonderful Things" (formerly called "New Sh*t") archives