While countless people flock to Milwaukee's numerous clubs, theaters, arenas, concert-equipped coffee shops, and other performance spaces every year, only a select few are allowed to peer behind the scenes. Unless you're a comedian or musician about to take the stage, you're touring with an artist, or you're employed by the venue, you probably haven't had the opportunity to see where performers spend time just before or immediately after a show in Milwaukee. Until now.
Every month, Milwaukee Record will let you "Inside Milwaukee's green rooms" with candid photos, thorough backgrounds, and personal anecdotes about the backstage confines of the city's venues. This month, we're following up our downtown debut and neighborhood-hopping edition, and Riverwest follow-up with a glimpse behind the curtain at three versatile mid-occupancy venues: The Back Room at Colectivo, ComedySportz, and The Underground Collaborative. [All photos by Meg Strobel.]
The Back Room at Colectivo (Prospect Avenue)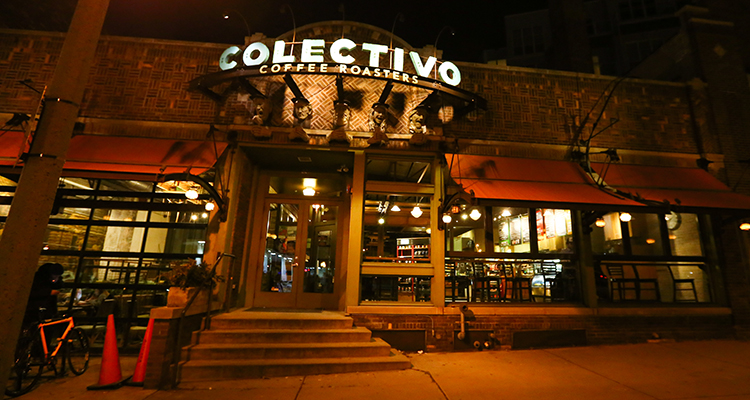 Each of Colectivo Coffee's 13 cafes in the greater Milwaukee area has a different look, feel, and personality. After extensive renovations, the Colectivo on Prospect Avenue on Milwaukee's East Side gained the capability to double as an all-ages concert venue when The Back Room at Colectivo officially opened in late 2015. Including the adjoining coffee shop and garage patio, the space can legally hold 300 people, but the rear performance space has movable walls to allow it to take a variety of forms and to comfortably host intimate 75-persona affairs, all the way to 250-fan affairs.
Beyond serving as the site for a monthly music video series, The Back Room—in association with Pabst Theater Group—hosts a regular rotation of up-and-coming musical acts, live recordings of popular podcasts, singer-songwriters, panel discussions, and more. In recent months alone, The Back Room has hosted the likes of Rhett Miller, RISK! Podcast, The Smoking Popes, Strand Of Oaks, and the two-night record release for Milwaukee's own Dead Horses. In true Pabst Theater fashion, the artist accommodations are cozy and considerate, including plush chairs and couches, a fully-stocked mini fridge, a record player with a small collection of (mostly local) albums, and access to great coffee and espresso nearby.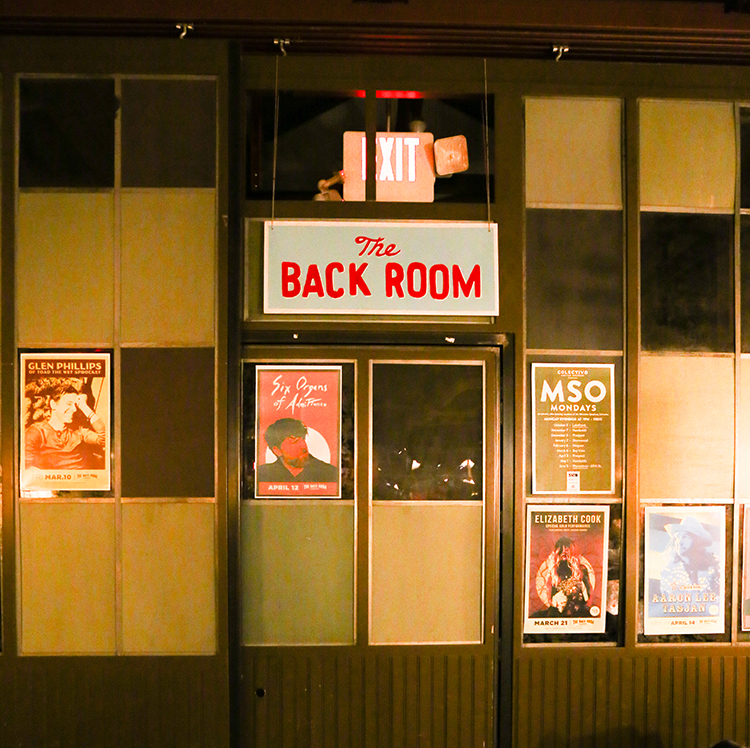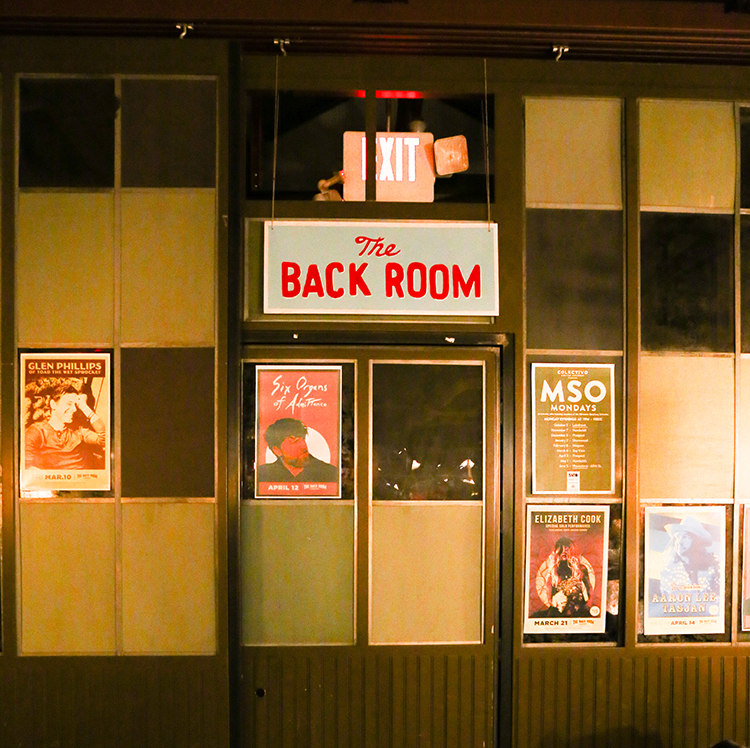 "The Pabst Theater Group also has a reputation of treating artists well," Dead Horses singer-guitarist Sarah Vos says. "I think they take pride in taking care of traveling musicians, and although this was a local show for us, I know what it's like being on the road when a venue feeds you, takes care of you, and really respects you."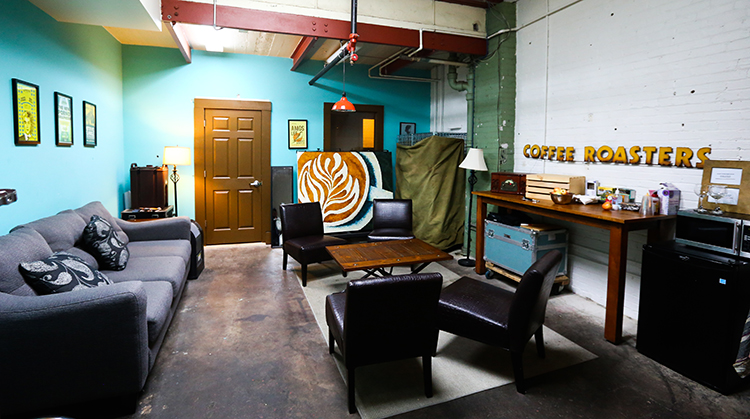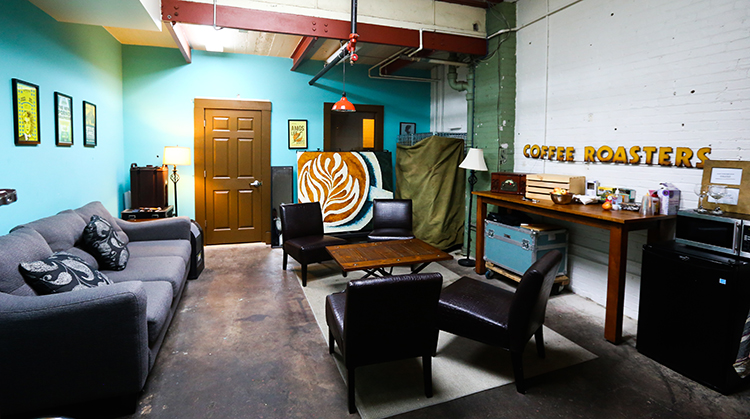 "They made the band feel at home and provided a comfortable atmosphere with food and drinks to help us get ready and prepare for our sets," Dead Horses upright bass player Daniel Wolff says. "This goes a long way and makes everyone more relaxed, especially in a time when nerves can get the best of you."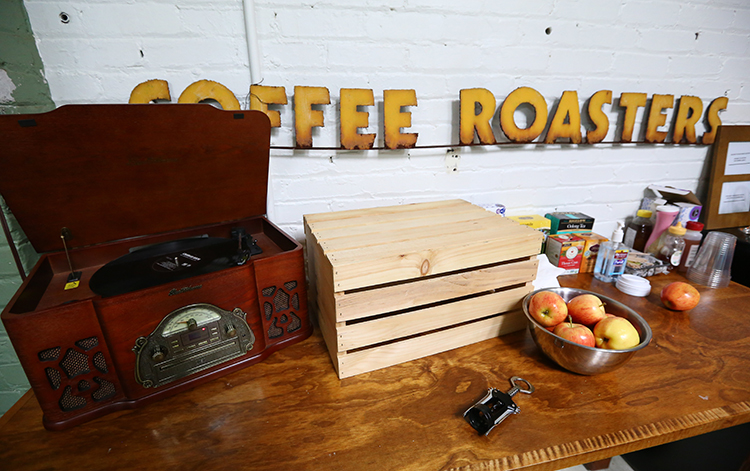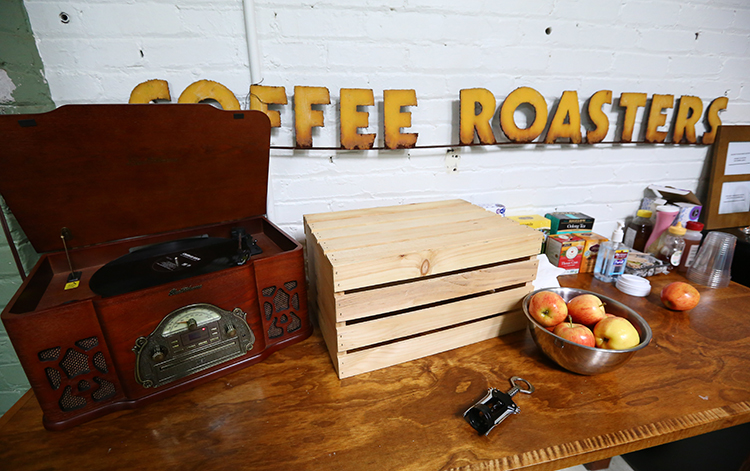 "Also, they provided meal comps and delivered us food from Comet Cafe and Beans & Barley, which is an awesome touch for any band on show night," Wolff says. "It's actually not unheard of to forget to eat dinner prior to a show because of how busy you can get. It's great that The Back Room thinks of this."
ComedySportz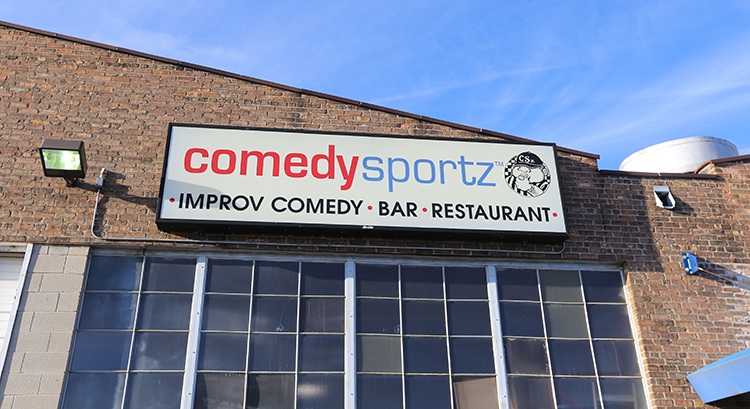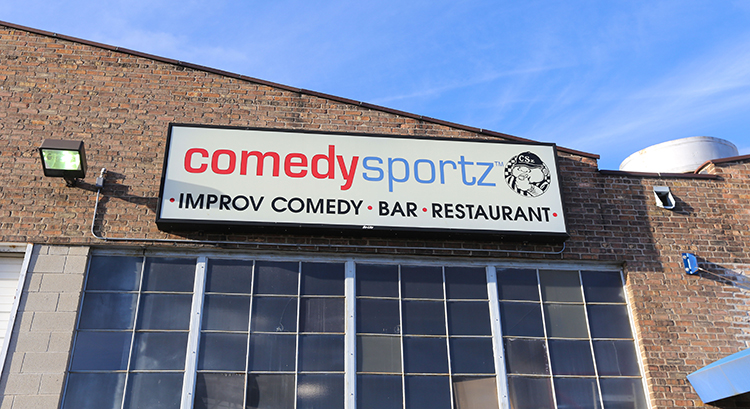 Founded right here in Milwaukee back in 1984, ComedySportz has expanded to an international improv entity that has locations scattered across the U.S. (and elsewhere) and an impressive list of alumnus that extends for days. The flagship CSz was housed on Jefferson Street from the mid-1980s until the early 2000s before moving to its current digs at 420 S. 1st Street in Walker's Point in 2004. Its main "arena" can comfortably seat 180 patrons, with 120 capacity in its secondary theater.
True to the improv format, ComedySportz's improvisers don't spend much time preparing before shows, but they're still given a cozy spot to unwind, pick that night's activities, and "get the swears out" before the venerable comedy venue's (primarily) family-friendly shows. As expected, the backstage space is goofy, colorful, and stocked with props. However, the private bathroom (complete with guest log) and two dressing rooms add a dash of functionality. There are also dozens of photographs of comedy greats taken over the decades that help track the long and rich history of ComedySportz.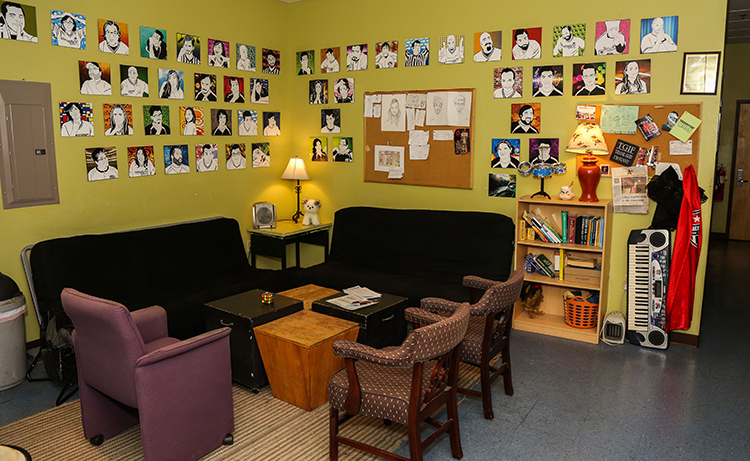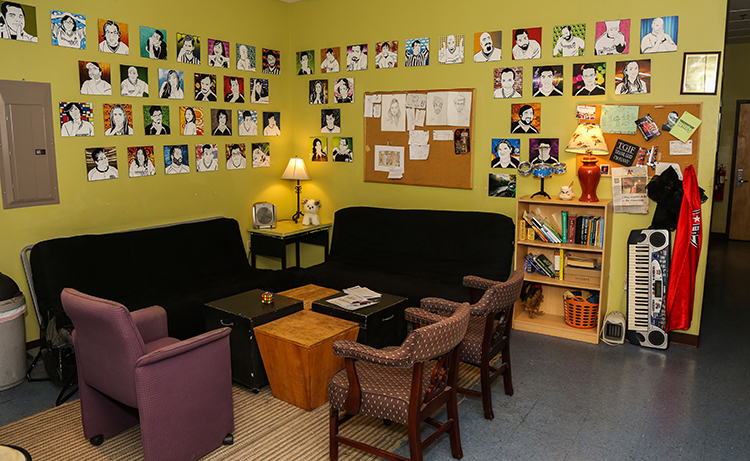 "When you go to a music venue or a theater space, it's always new people. When you work at ComedySportz, the same 20 people work at ComedySportz, so this almost becomes our joint apartment," ComedySportz player/instructor Jacob Bach says. "This is the safe zone. This is the only place to be with each other and not in front of the audience."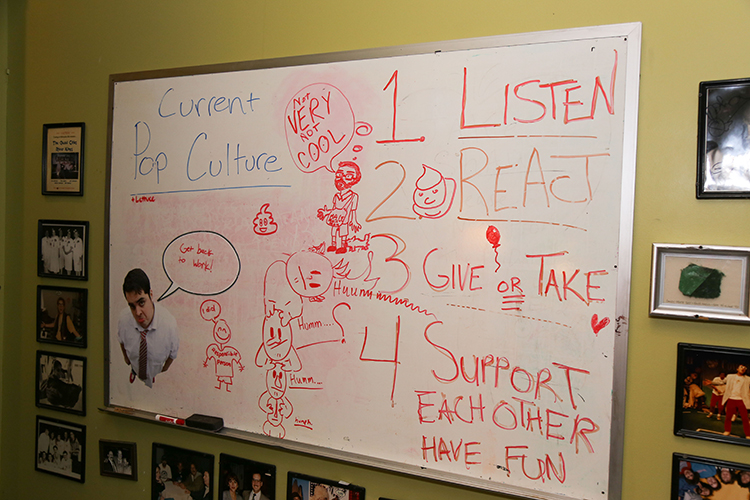 "That board has really important stuff," Co-owner and founder Dick Chudnow says.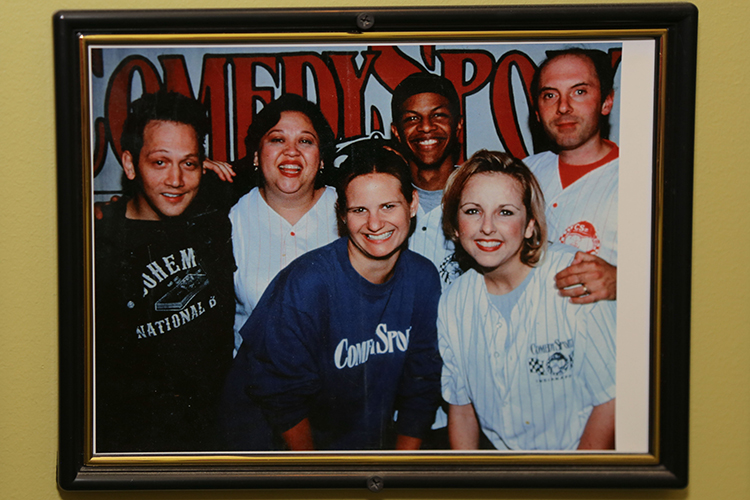 "There's a lot of pictures. There is one somewhere of when Robin Williams did a set with us," General Manager Mary Baird says. "He came down unannounced one night he was in town. He was like, 'Hello!' and was just on stage the rest of the night."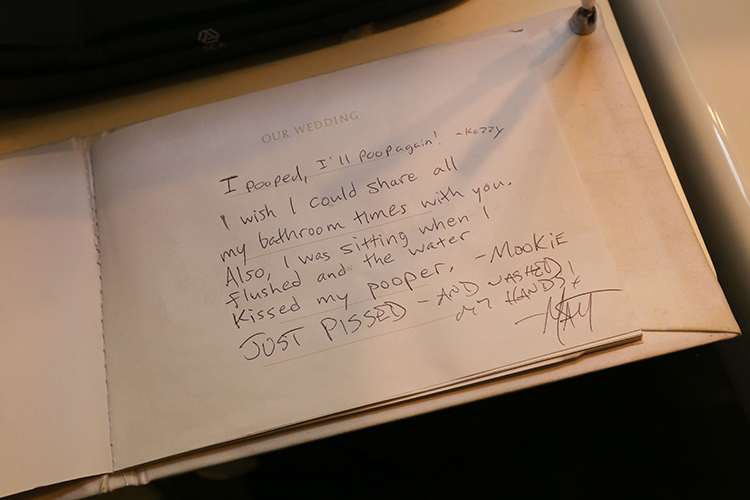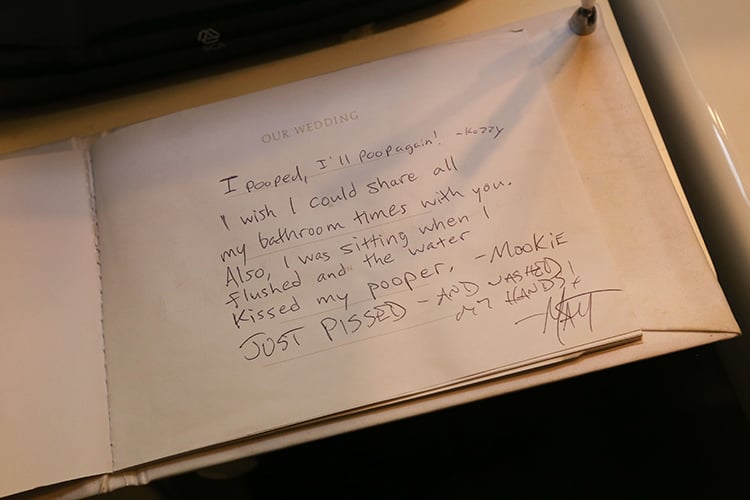 "Back here the emphasis is on making each other laugh," Baird says. "When you cross that doorway, you're trying to make the audience laugh. And those are two totally different things."
The Underground Collaborative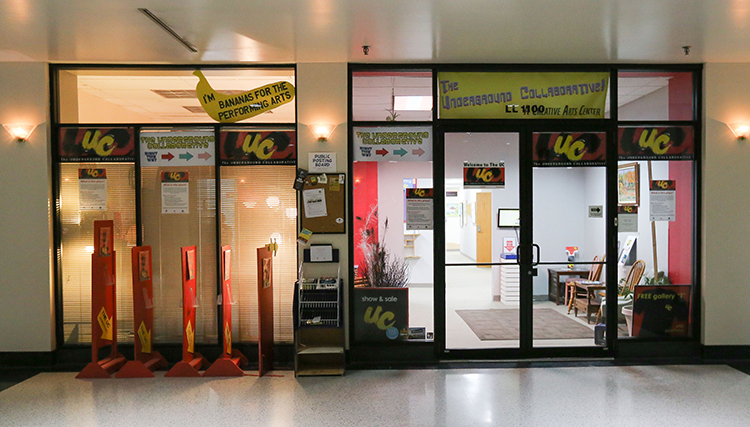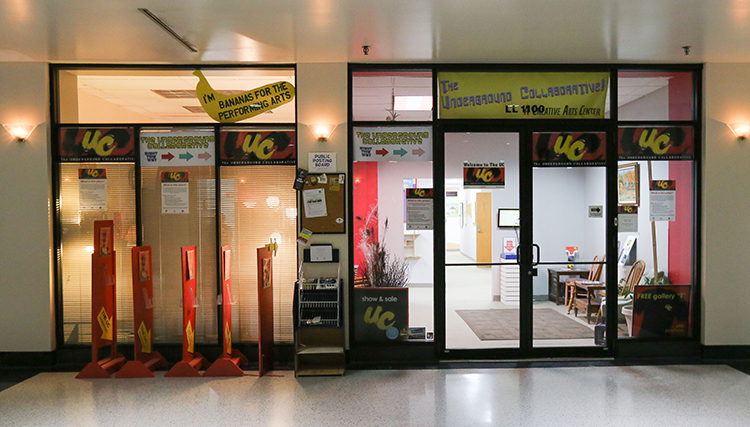 Who says nothing is happening at the Shops Of Grand Avenue? For at least 45 weekends each year, a theater tucked away in the mall's basement is hosting plays, concerts, one-off events, and (most notably) comedy shows in the site's 120-capacity Arcade Theatre. Since opening The Underground Collaborative in 2012, owner/operator/producer Matt Kemple has booked successful alternative comedians Nick Thune (who is returning in May), Joe Mande, Johnny Pemberton, and Josh Fadem to perform at "The UC."
Since the multi-use space—which also has an art gallery, a recording studio, a dance studio, and a play rehearsal area—is rife with rooms, Kemple makes sure to allocate some of his square footage to making his performers feel comfortable. The UC's backstage area offers some seating, snacks, a nice selection of local beer and liquor, and (occasionally) a food spread procured at a Milwaukee-based establishment in effort to provide a unique experience that breaks up the monotony of the road. After Thune cut his finger back stage in 2014, Kemple says he always makes sure to stock bandages and Super Glue.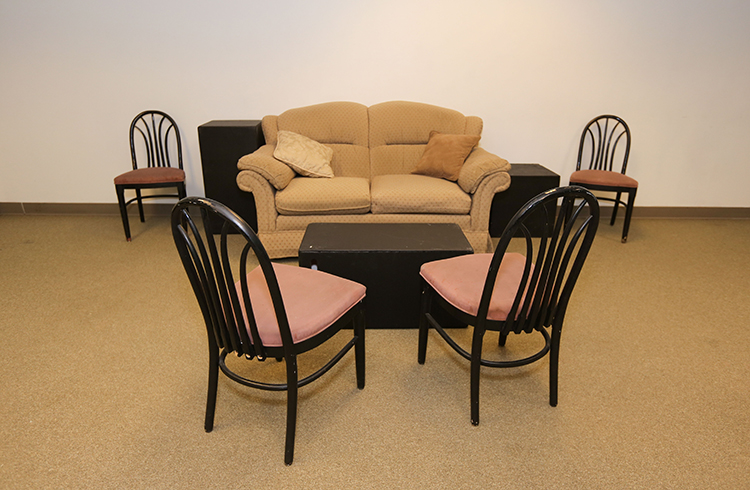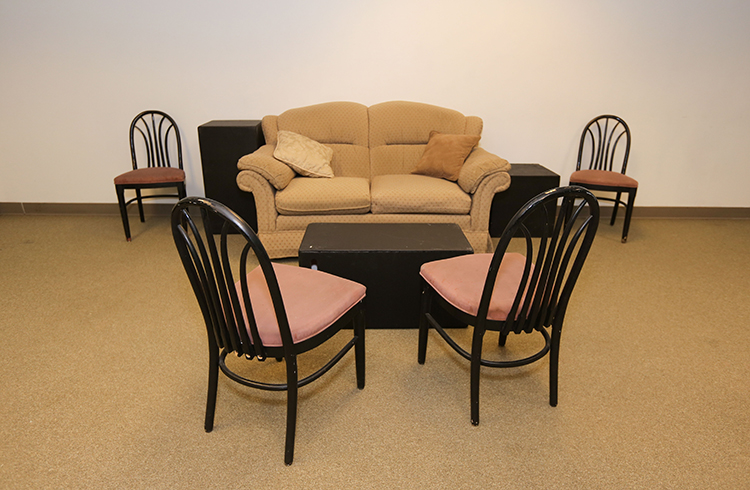 "It's nothing too exciting but it's at least comfortable," Kemple says. "When we have a big show where there's like six comics on, I always put them in a room like this. It's a separate place where they don't have to worry about being quiet. They can just hang out and do whatever."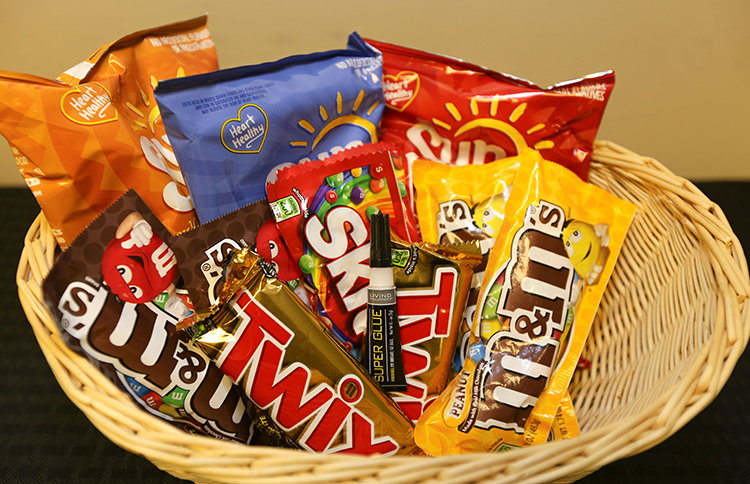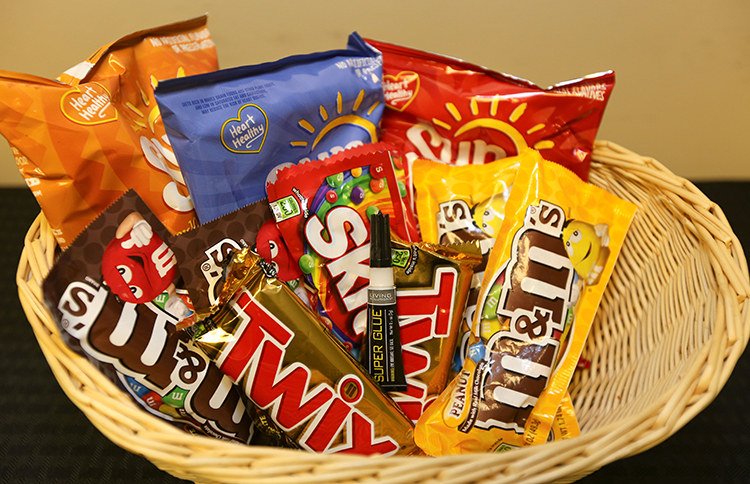 "What I'll often do for out-of-town comics, I really like to get a cheese and sausage plate," Kemple says. "I like to be able to offer some local flavor to people. I always have local beer selections. I've gotten alcohol from Great Lakes [Distillery]. Neil Hamburger, he's vegan, I got him Classic Slice, and he said it was one of the best pizzas he'd ever had."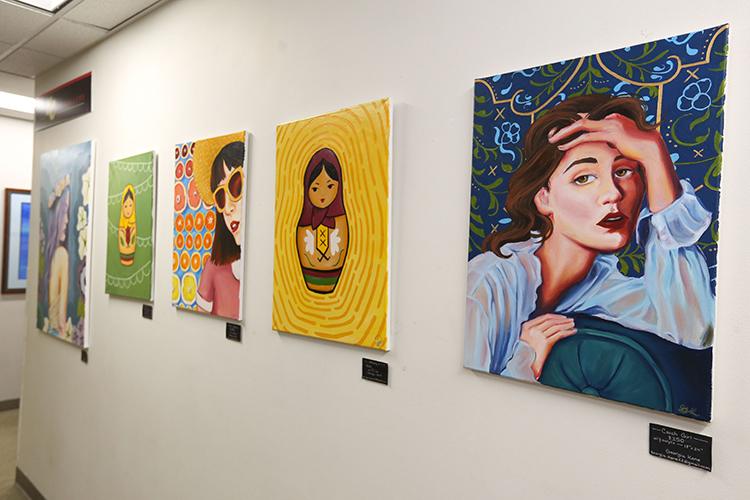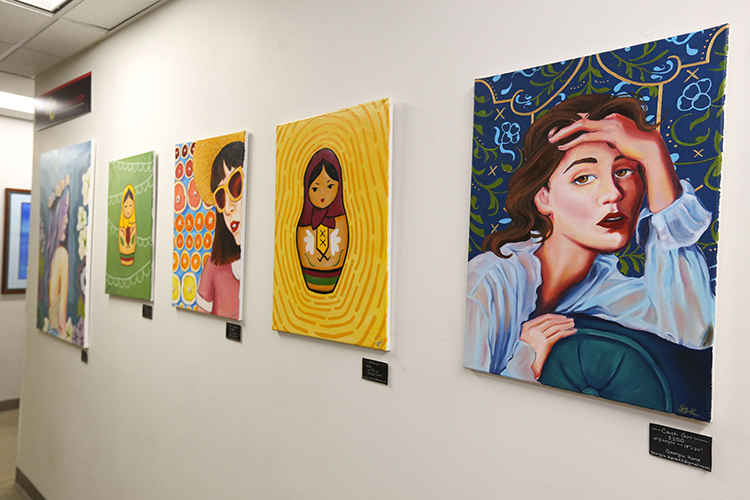 "I just try to pay attention to what people are looking for. A little goes a long way," Kemple says. "These guys and gals are performing on the road and staying in hotels, so just to have a few hours where they're treated respectfully means a lot."