While countless people flock to Milwaukee's numerous clubs, theaters, arenas, concert-equipped coffee shops, and other performance spaces every year, only a select few are allowed to peer behind the scenes. Unless you're a comedian or musician about to take the stage, you're touring with an artist, or you're employed by the venue, you probably haven't had the opportunity to see where performers spend time just before or immediately after a show in Milwaukee. Until now.
Every month, Milwaukee Record will let you "Inside Milwaukee's green rooms" with candid photos, thorough backgrounds, and personal anecdotes about the backstage confines of the city's venues. This month, we're following up our downtown debut by checking out the insides of Anodyne's Walker's Point Roastery, Club Garibaldi, and The Metal Grill. [All photos by Meg Strobel.]
Anodyne (Walker's Point Roastery)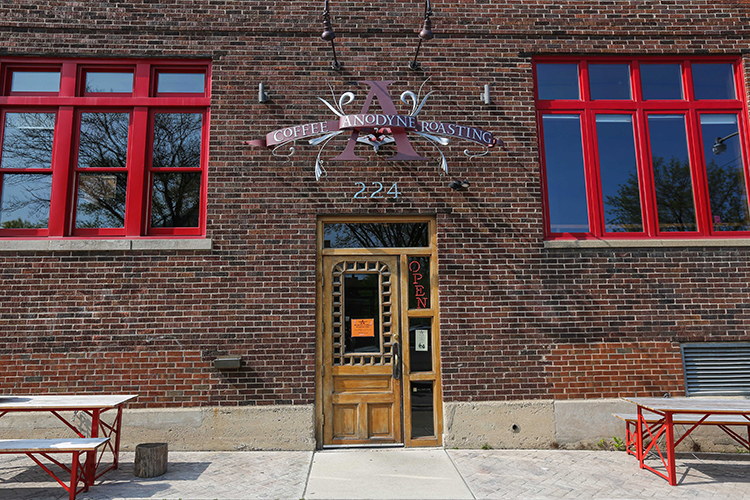 After enjoying years of success in its Bay View location, Anodyne added a new cafe in 2013, and in doing so, relocated its roastery to a gorgeous 24,000-square-foot space on Bruce Street in Walker's Point. Adding to the new cafe's classic Cream City Brick façade, the treated wood flooring, and spacious interior is an elevated stage.
Since Anodyne's foray into live (all-ages) entertainment in late 2013, the space has played host to respected national acts like The Baseball Project, Tommy Stinson, and Split Single, while fast becoming a favorite among locals like Rx Drugs, Nineteen Thirteen, Mike Mangione, Paul Cebar, and Buffalo Gospel. Up a cement ramp and in a room situated directly behind the stage, there's a cozy and comfortable green room with wood furnishings, a couch, beverages, and a private bathroom.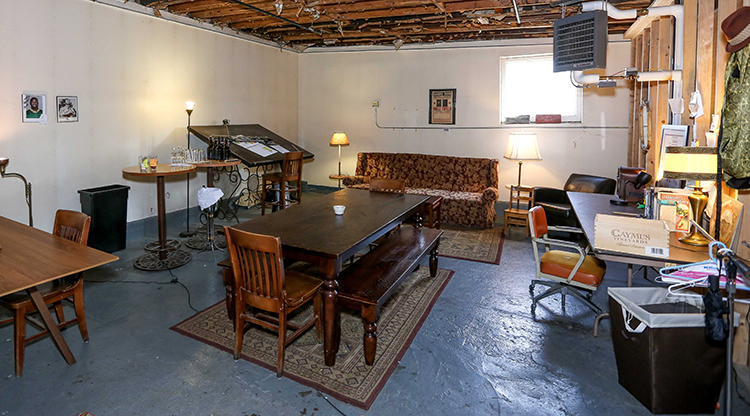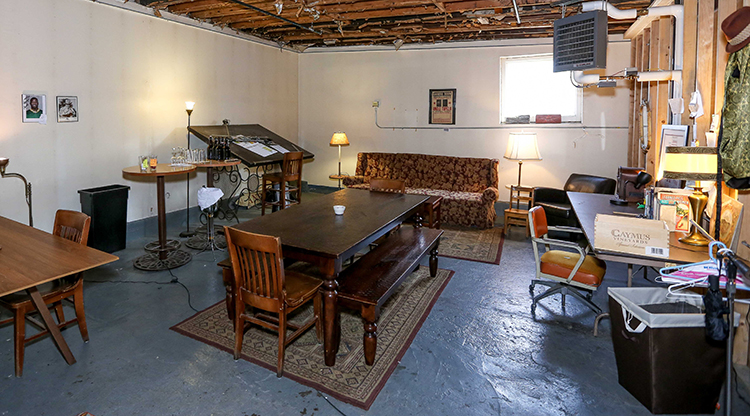 "Anodyne's backstage area is always well stocked, comfortable, and clean," Buffalo Gospel singer-guitarist Ryan Necci says. "We've played the room multiple times and are always struck by the spread they provide. There's usually a selection of healthy snacks, vegetables, bottles of water, and sometimes a bottle of champagne."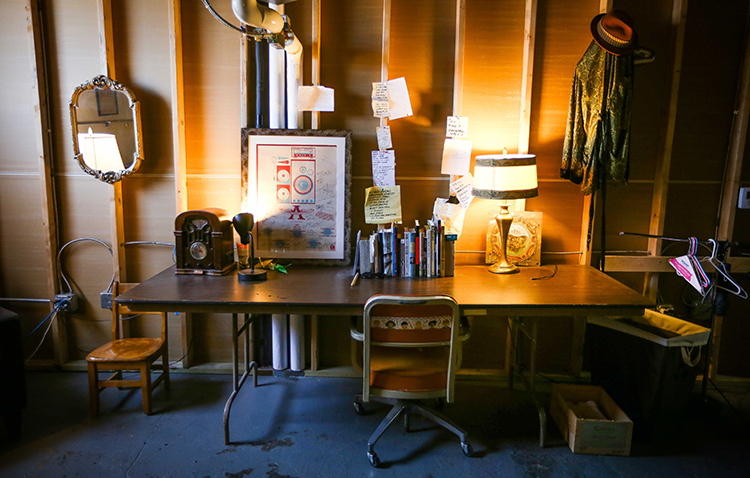 "It's really a nice setup—comfortable couches and chairs, space for everyone. The clean, private rest room should also be noted," Necci says. "They seem to really understand that a strong, positive working relationship between artists and a venue is beneficial to everyone involved. It really is a pleasure to perform there."
Club Garibaldi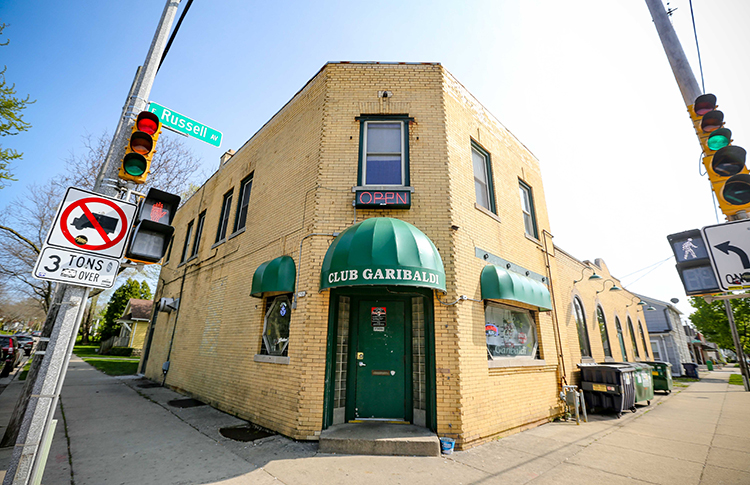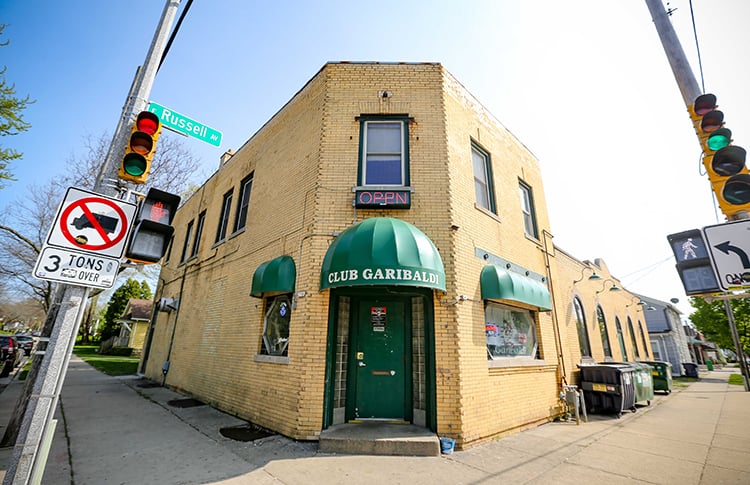 Club Garibaldi has been in business since the 1800s. It's had a lot of identities through the years, and it continues to wear a variety of different hats today. The Bay View bar, restaurant, and approximately 150-capacity banquet hall routinely hosts concerts in a back room that accounts for more than half of the longstanding establishment's 3,600 square feet.
In recent years, Club G.'s stage has booked the likes of Supersuckers, Nathaniel Rateliff, Meat Puppets, Valerie June, Caroline Smith, Shellac, Paul Collins, Tommy Stinson, S. Carey, and cult comedians such as Andy Kindler, Neil Hamburger, and Nick Vatterott. Like the bar itself, Club Garibaldi's basement lounge lacks frills, but it's charming and it more than gets the job done…despite doubling as a storage space for beer, liquor, and other supplies. Touring acts are usually treated to a pre-show meal, snacks, and domestic brews.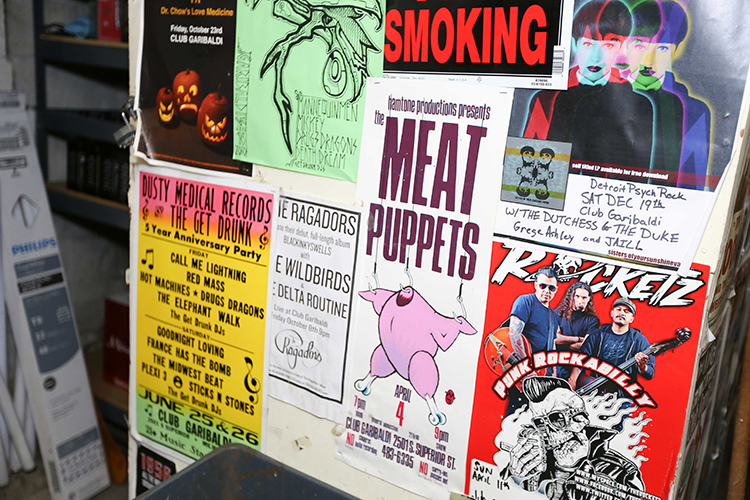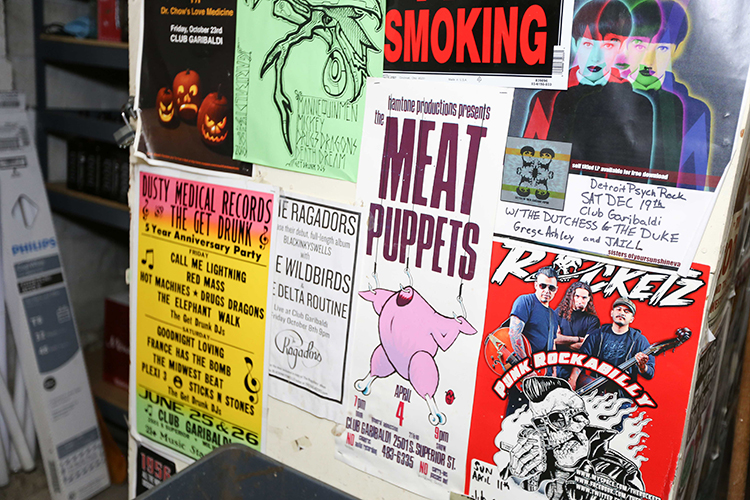 "The Meat Puppets, we had them one Easter. I get sick of making chicken wings and burgers, so I made them an Easter Sunday dinner with ham, twice baked potatoes, asparagus, and they went nuts," Club Garibaldi owner Joe Dean says. "When they came back the next time, I made them crab and asparagus-stuffed tenderloin with hollandaise. They actually gave me a standing ovation when I walked downstairs."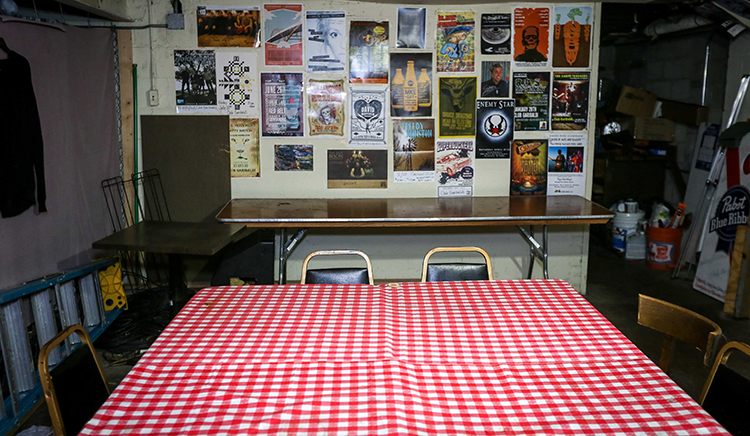 "Usually if it's a touring band, we like to feed them. We either let them have what they want off the menu or if they've got a special vegetarian request, I'll make what I can. We usually put out water, snacks—chips, granola bars, nuts—and some beer," Dean says. "Bands are always real appreciative. It's also my office down there. Usually around tax time, I kind of close it off because I have everything spread out and I'm trying to organize everything."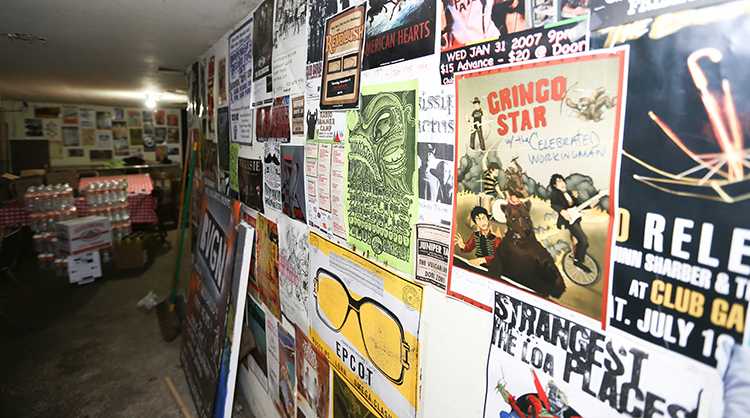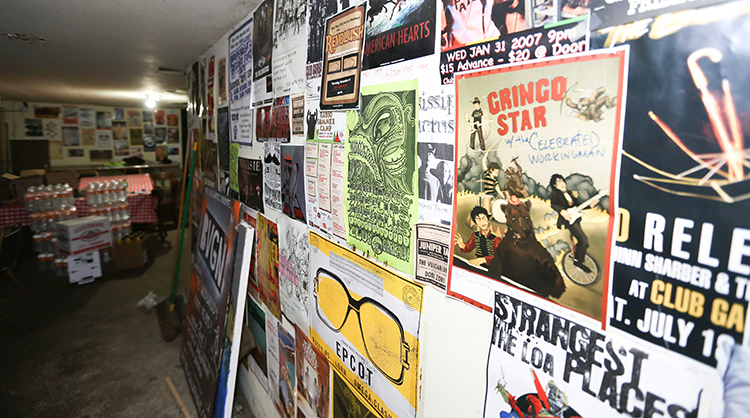 "All the bands like it because it's a getaway," Dean says. "It's not the Four Seasons, but it's private, it's secure, nobody can get down here, except either my guys or the band. It's a nice place for them to relax and mellow out."
The Metal Grill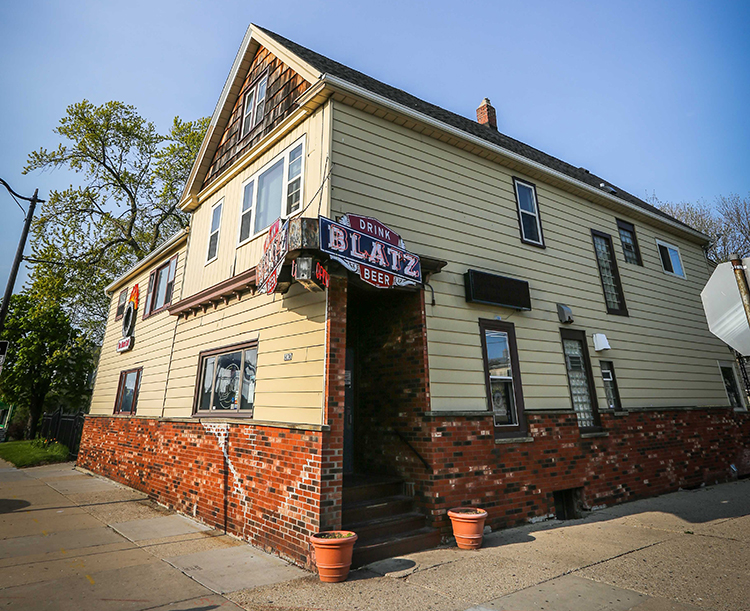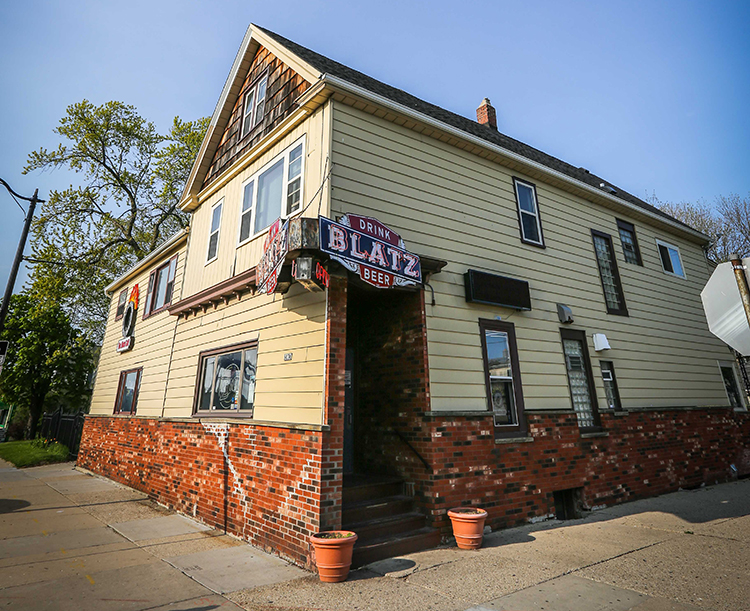 Since Theresa and Neil Borkowski opened The Metal Grill back in 2013, the owners of the downtown Cudahy edifice that was previously known to many Milwaukee-area metalheads as The Blue Pig and Vnuk's Lounge have taken steps to surpass their predecessors in the caliber of acts booked, and the level of comfort musicians feel backstage. In its short existence, the sub-300-capacity suburban bar, grill, and rock club has hosted an array of regional metal bands and a steady diet of tribute acts, as well as sporadic performances by notable (or semi-notable) mainstream metal, punk, and hardcore commodities like Voivod, Trapt, The Suicide Machines, 88 Fingers Louie, Kip Winger, The Flatliners, Norma Jean, PEARS, Masked Intruder, Direct Hit!, and Expire.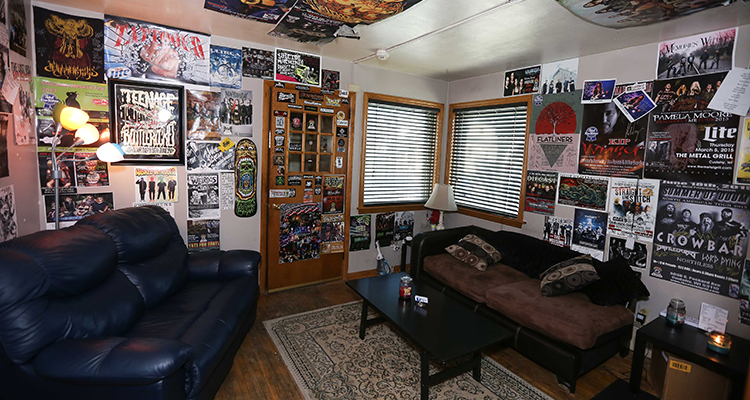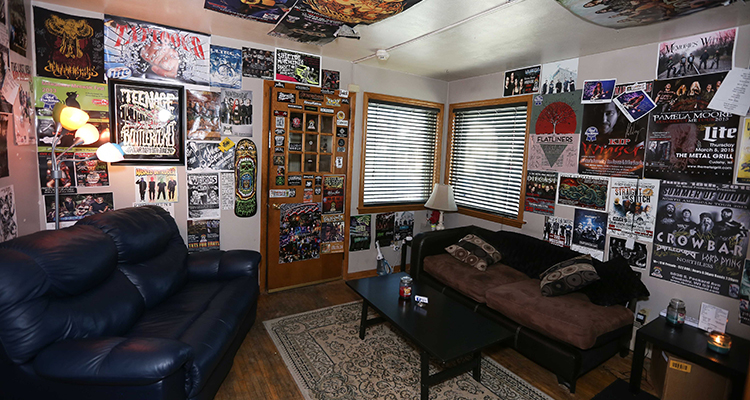 Though quaint, the rear room offers a relaxing atmosphere to acts. Aside from posters and stickers from past performers affixed to walls, the room has subtle decor that includes throw pillows, candles, and area rugs one might not picture being contained within a WAMI Award-winning heavy metal club.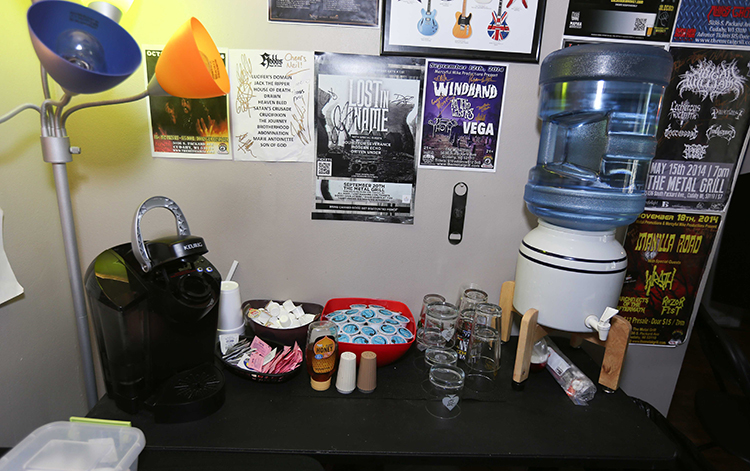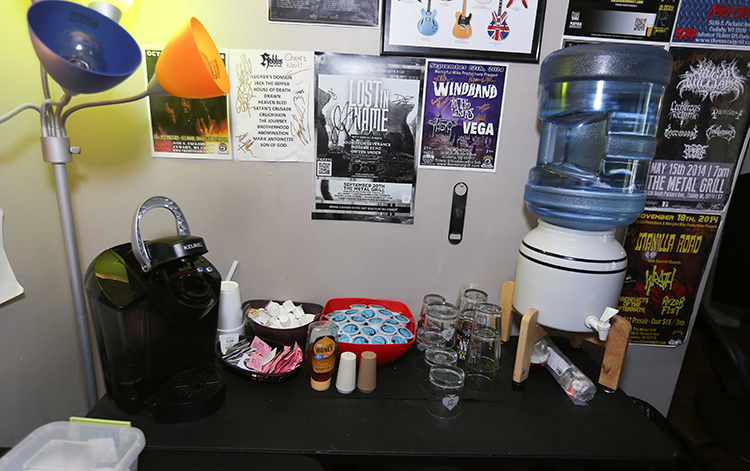 Further bucking preconceived notations are amenities like a K-cup coffee and tea station, a water cooler, a washer and dryer—a rare luxury for touring musicians—and a private bathroom. Ownership alleges the bar is haunted, but The Metal Grill's green room is anything but frightening.