Sometimes it takes a fresh set of eyes—and a fresh approach—to see something for what it truly is.
Take self-taught artist Kambel Smith. He may live and work in Philadelphia, but his scaled versions of various Milwaukee landmarks—all made out of cardboard and other discarded materials—are something to behold. Smith's "Milwaukee Recycled" is on display now at the Green Gallery, 1500 N. Farwell Ave., through March 19.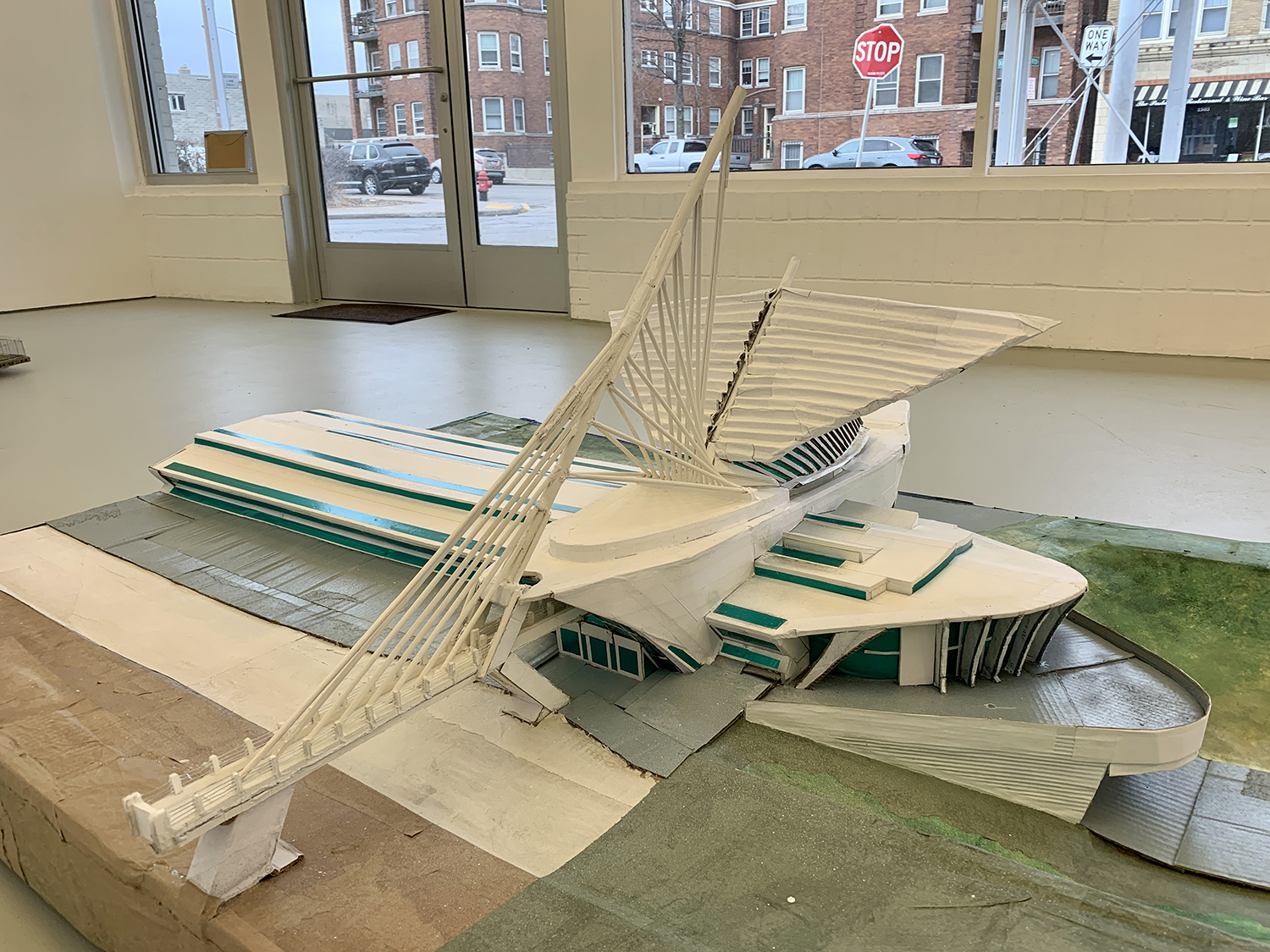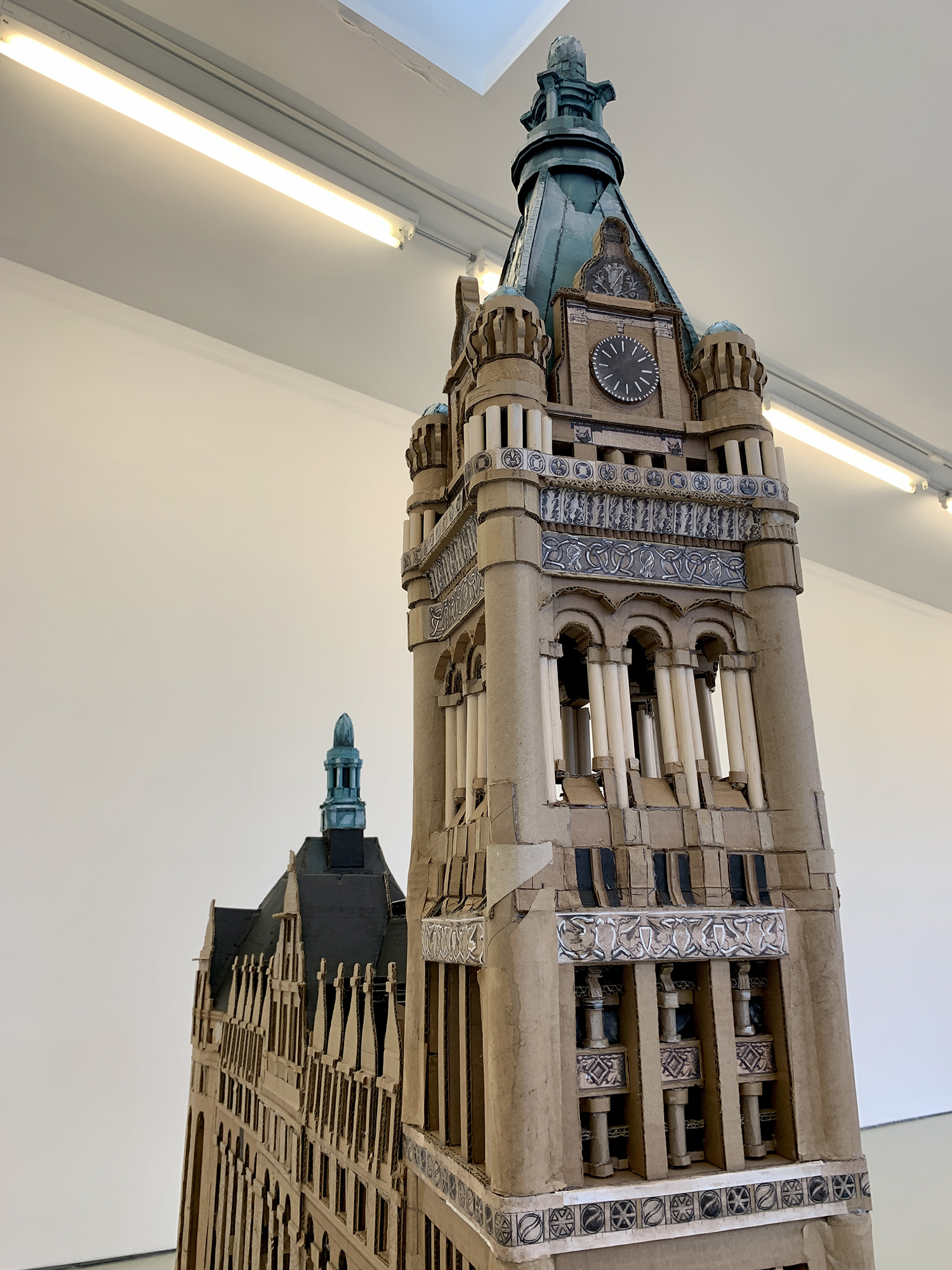 "His handling of the cardboard is really transcendent," says Green Gallery director John Riepenhoff. "He takes basically garbage—all that stuff we get in packages from our online shopping—and elevates it with a level of focus and attention."
Smith created the cardboard sculptures by consulting photos found online. No measuring tools were used.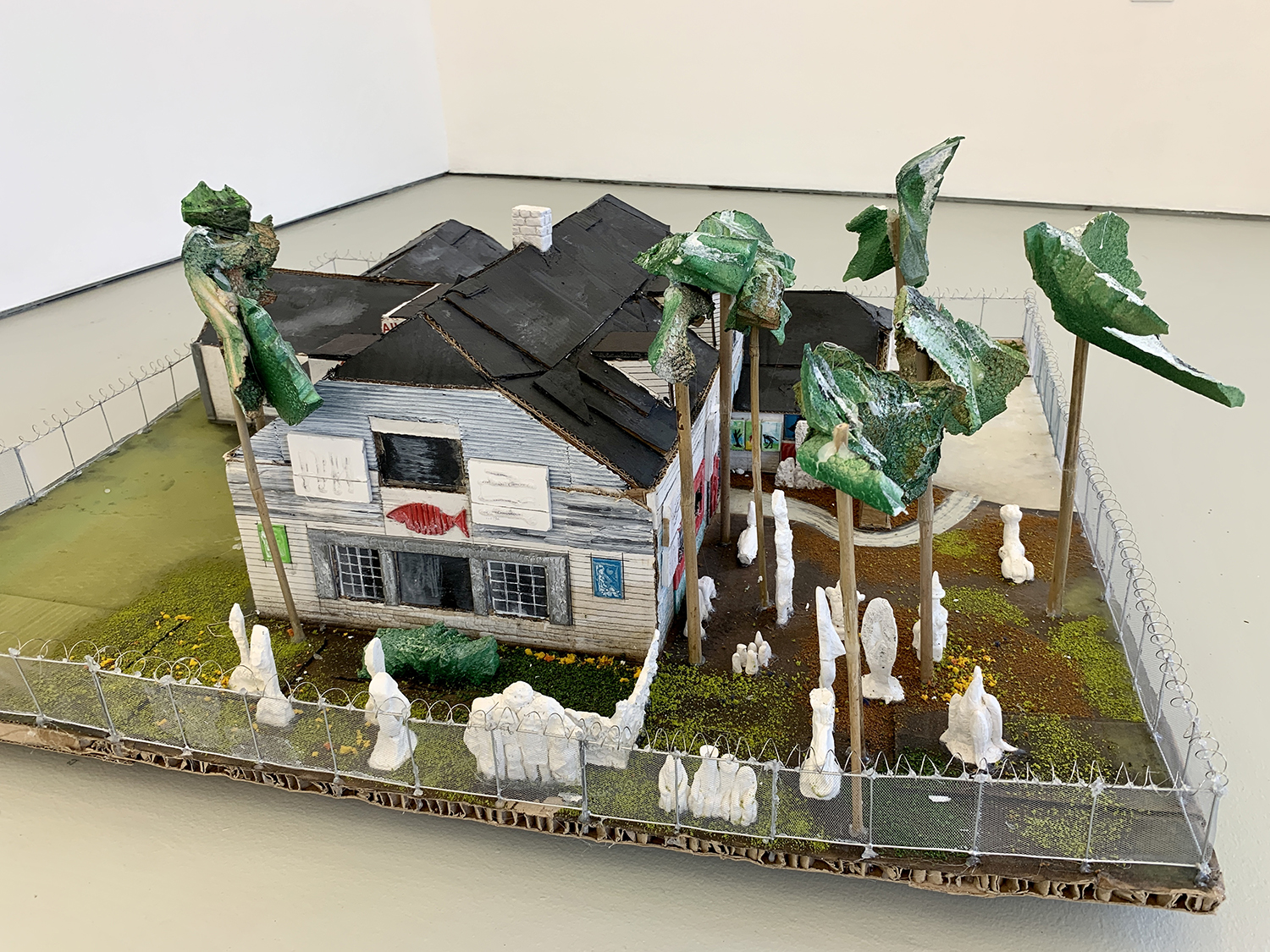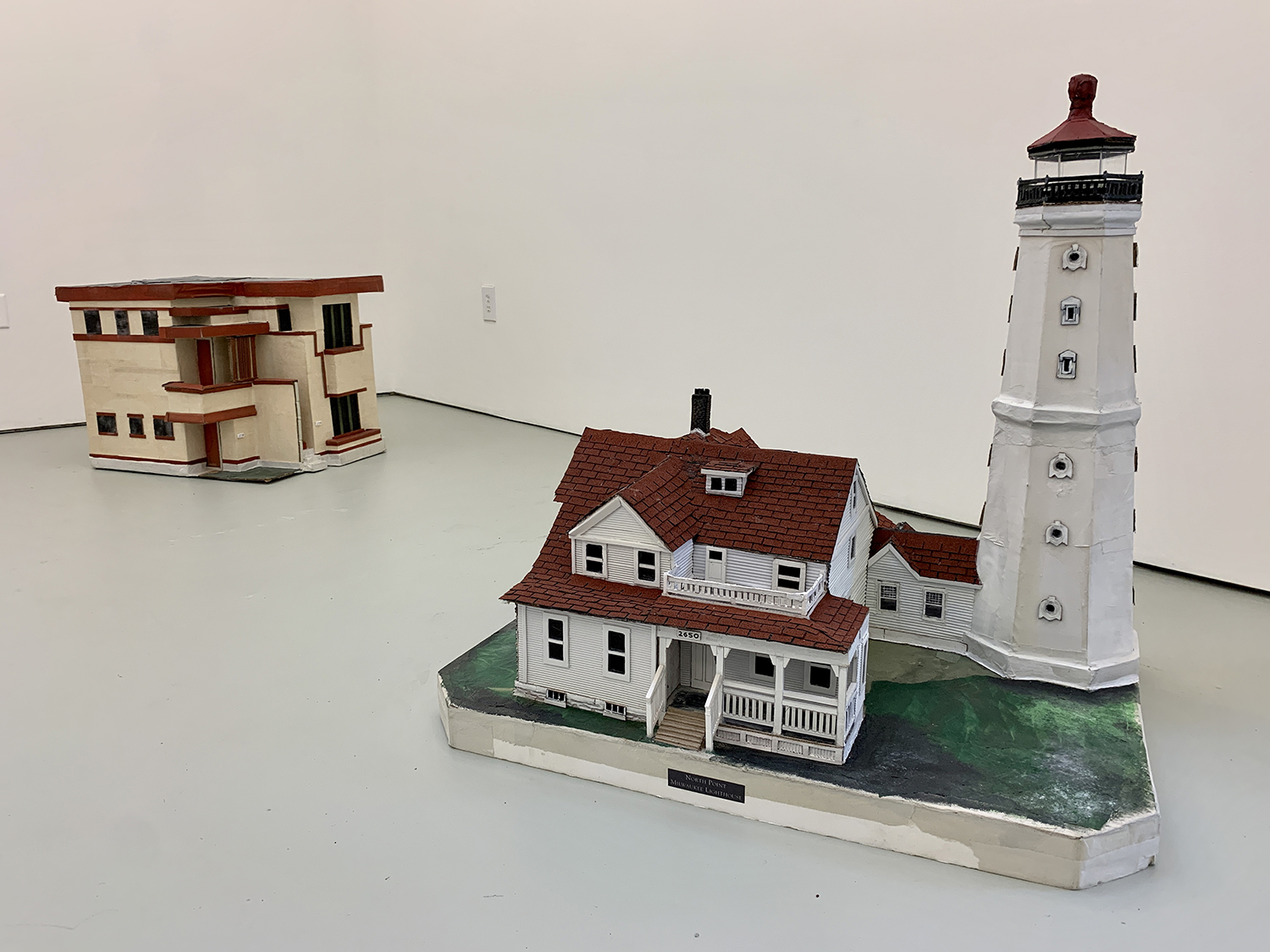 Smith refers to himself as an "Autisarian," which he describes thusly: "An Autisarian is a person born with super-human abilities due to the condition called autism. My family created a non-profit organization dedicated to changing the face of autism by changing the attitude of those challenged by the so-called disorder. The Autisarian symbol serves as a beacon of light for the growing wave of autistic super-humans."
Eight Milwaukee-area landmarks are included in Smith's show: City Hall, the Milwaukee Art Museum's Calatrava, Lake Park's North Point Lighthouse, the North Point Water Tower, the Mary Nohl House in Fox Point, a home from Frank Lloyd Wright's Burnham Block, the long-gone Lake Front Depot train station, and a Wadham's gas station.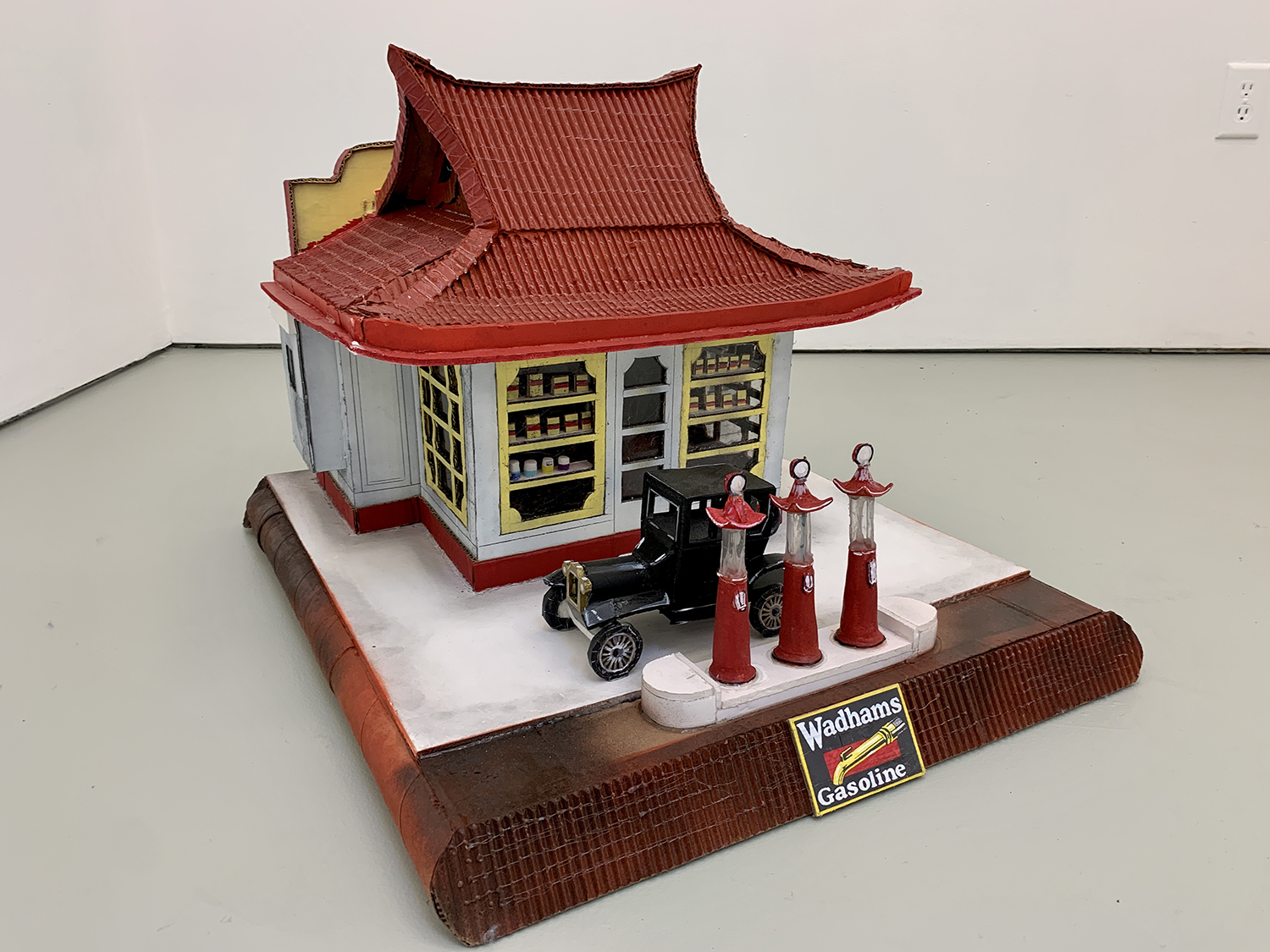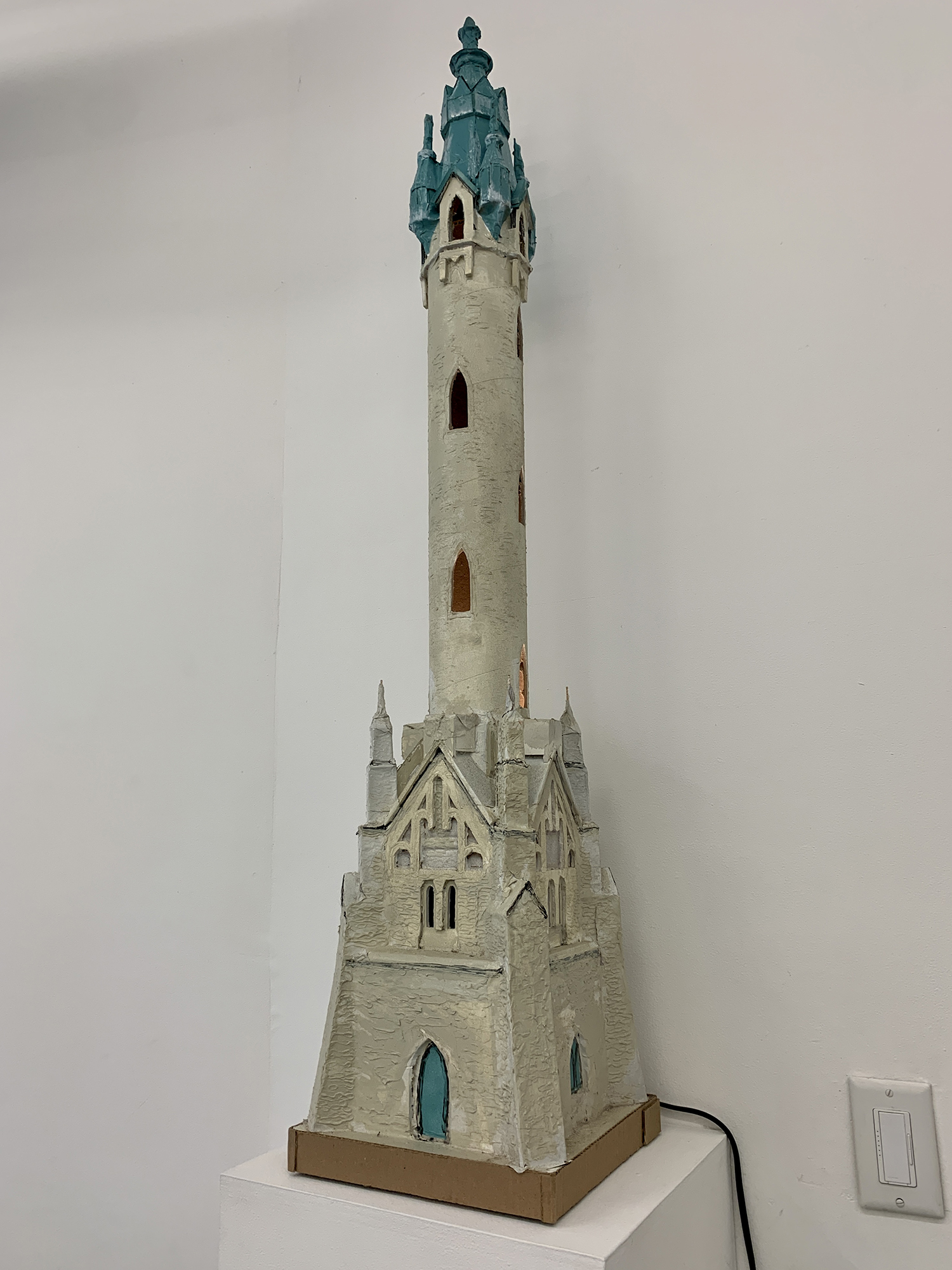 Smith's found-object renderings are impressive in their own right, but the delight is in the details. Each building contains a touch of action, whether its lights in the Calatrava or a working clock on the Lake Front Depot. Bits of printing and shipping information on the cardboard itself highlight Smith's DIY approach.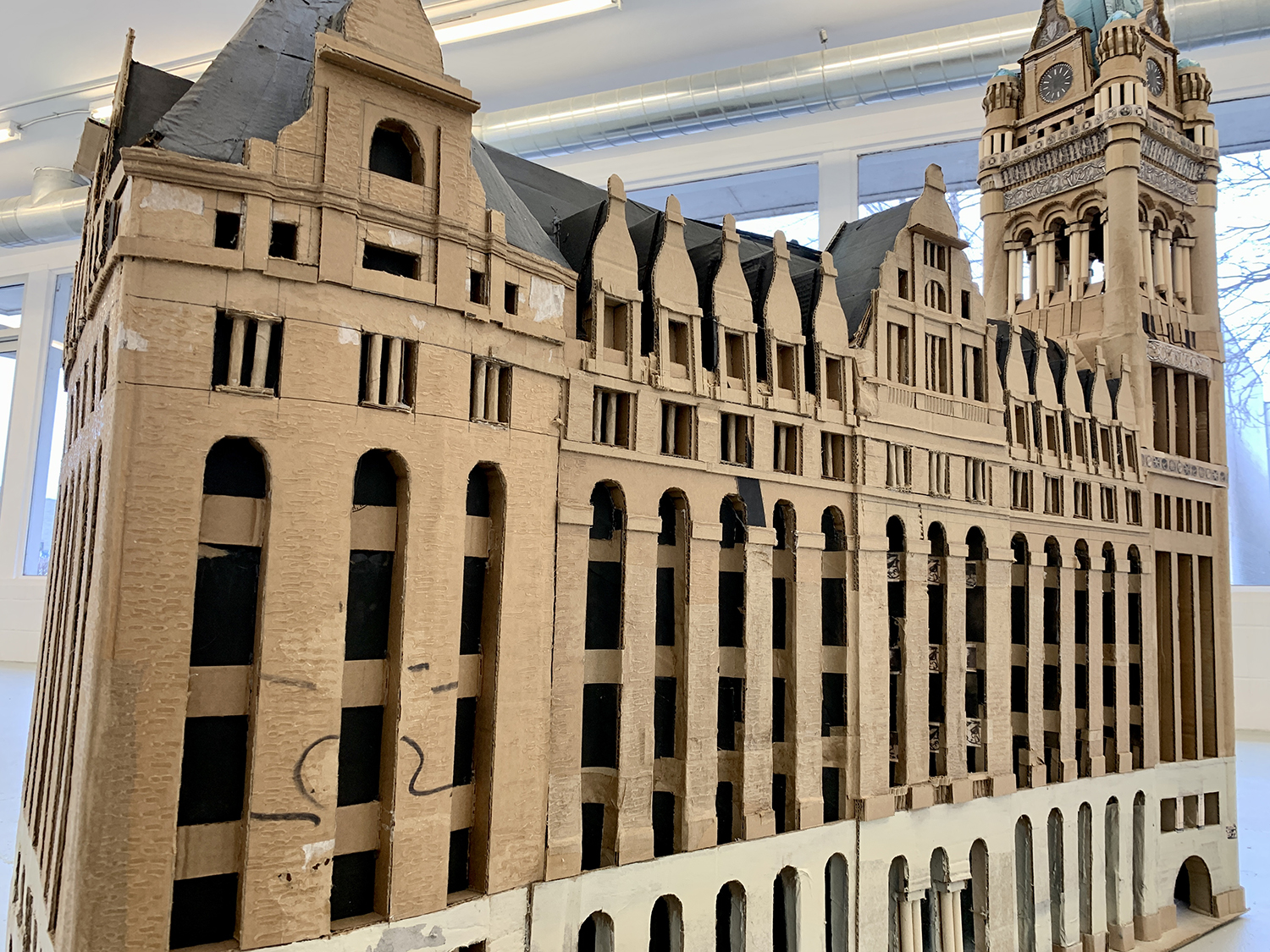 Smith has created similar shows for other cities, including his hometown of Philadelphia. His Milwaukee show can be seen at the Green Gallery through March 19, Wednesday – Saturday from 1 – 5 p.m., or by special appointment.
Exclusive articles, podcasts, and more. Support Milwaukee Record on Patreon.