The East Side, you may have heard, is changing. The past 18 months have seen multiple businesses in the once bar-heavy North and Farwell area closing their doors, new businesses taking their place, and a more "grown up" vibe slowly taking hold. But surely there's more to this "growth spurt" than ramen restaurants and luxury apartments, right? Surely someone will help turn the neighborhood into a well-rounded cultural pocket, yes? Enter galerie Kenilworth, 2201 N. Farwell Ave., a recently opened art gallery that seems poised to take the East Side's recent renaissance to the next level.
Nestled on the high-traffic corner of Kenilworth and Farwell, galerie Kenilworth occupies the former storefront of Village Bazaar. Amy Brengel, who has owned the space with her husband for nearly 20 years—and, in fact, lives above it—saw the neighborhood's recent transformation as a chance to give back to the area she has long called home. "With the other things starting to come in, I said, 'You know what? Now is the time to do an art gallery,'" Brengel says. "I don't know, it just hit me. What's the biggest reason galleries fail? The overhead. We own the building, so why not do an art gallery?"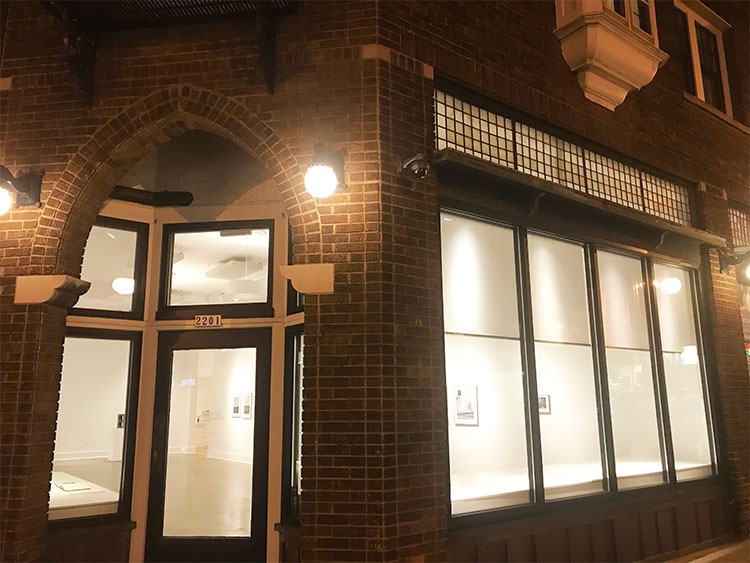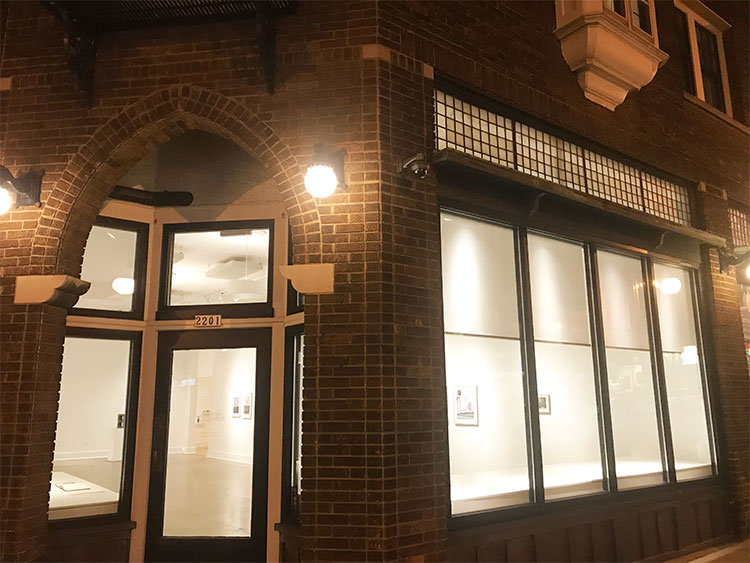 Deciding what kind of art gallery she should do took a little more time. "The initial thought was 'art for the neighborhood,'" Brengel explains. "But I didn't see a Var Gallery here. That's sort of been done, and they're doing it super well. How about we do something else? Why not educate people with the next level up?"
Enter Jessica Steeber, who manages galerie Kenilworth. A veteran of the Milwaukee art scene, Steeber, along with Cassandra Smith, operated the Armoury Gallery and published Fine Line Magazine during the late '00s and early '10s. Now the Design Coordinator at the Milwaukee Art Museum, Steeber sees galerie Kenilworth as a chance to channel her previous experience and utilize the perspective gained from working in a larger institution.
"My role here is that I get to have a say in what art we show," Steeber says. "I'm interacting with the public. At the Art Museum, I'm behind the scenes, making sure we stay on budget, making sure we're hitting deadlines, making sure all the departments are happy. Here we've taken away all the departments. Here we get to think of it all ourselves, and craft our own identity.
"It's been really nice to get the institutional perspective," she adds. "It's so different than this. It couldn't be more different."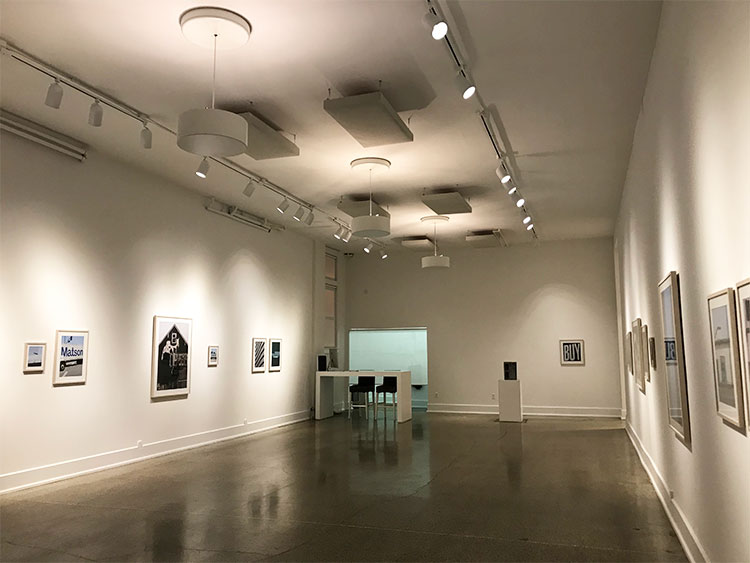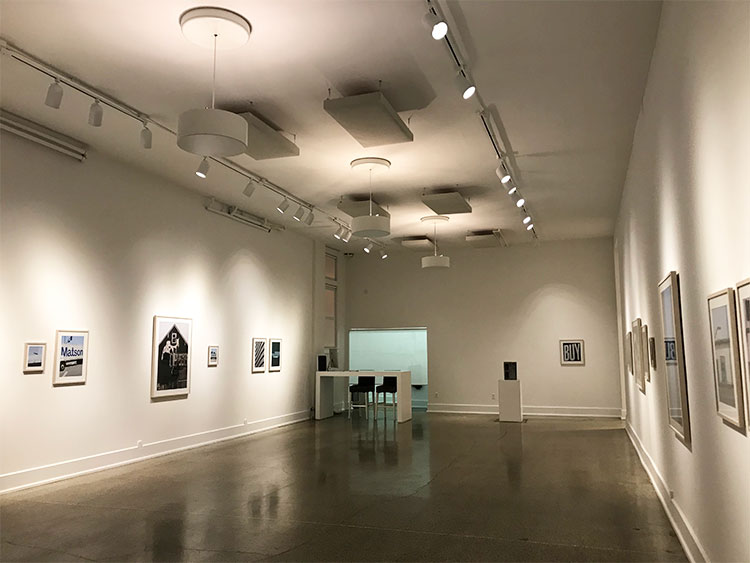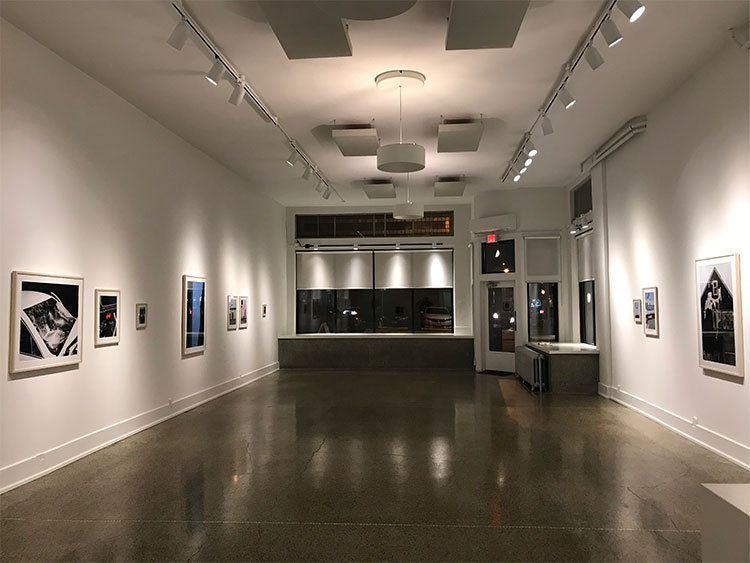 After a soft opening earlier this summer, Brengel and Steeber look to raise the profile of galerie Kenilworth on Friday, November 10. "The Shape of Things to Come" will feature new works from Karin Haas, Harvey Opgenorth, and Keith Nelson. The opening reception runs from 6-9 p.m. Per the show's description:
Pastels, paintings and assemblages start a dialogue about shape, color and texture; an obvious abstract quality connects their work, but belittles a deeper questioning of perception—and perhaps further—how perception forms the lens to all of our relationships. Balance, too, is questioned both literally and figuratively, and encourages the viewer reconsider their assumptions on the topic.
Still, turning galerie Kenilworth into Milwaukee's hottest new art gallery isn't necessarily the goal. Instead, Brengel and Steeber seem more interested in becoming good neighbors in a dynamic and rapidly changing neighborhood, giving the area a gift in the form of well-considered and expertly presented art, and carving out a niche all their own.
"The art world is competitive and the art scene locally is really small," Steeber says. "We don't want to come out and be like, 'We're here to make a splash!' No, we're just here. We're going to feature good art. We're going to do quality shows. We're going to be a part of the neighborhood. We're going to try to be really good at what we do."