Dan Shafer is the founder of The Recombobulation Area, an award-winning, reader-supported weekly column and online publication. Click here to subscribe.
The Republican-controlled state legislature has a tremendous amount of power in the state of Wisconsin. That power has been having an acute impact here in Milwaukee as of late.
Mayor Cavalier Johnson just unveiled his first budget, which unfortunately is going to include all kinds of cuts to key departments around the city. The main reason, according to new budget director Nik Kovac? Cuts to shared revenue, which this year amount to a $150 million that the city will be missing out on, even as the state legislature sits on a $5 billion surplus while taking a nine-month break from legislating. State Republicans are also blocking Milwaukee from taking steps to raise the local sales tax, despite the measure having bipartisan support from local leaders. It's not great!
So many of the big decisions impacting Milwaukee and local communities around Wisconsin run through the state legislature, which has far-reaching powers and has been under total Republican control for more than a decade. Gerrymandered maps—considered by some to be the nation's worst and least democratic—cemented the GOP's control throughout the 2010s.
But now, we're about to have our first election under new maps. Does that mean things got better?
Nope.
New Republican-introduced maps that were adopted in April are actually even worse than the maps from the last decade. There are fewer competitive districts than before, and as you can see in The Recombobulation Area's breakdown of all 116 seats on the ballot this year in the state legislature, Republicans have a better chance of winning a supermajority than Democrats have of winning a simple majority, despite this being the most closely contested 50-50 purple state in the nation. It's not great!!!
One of the areas that saw the most change on this purportedly "least change" map are the Milwaukee suburbs, which have emerged as a true battleground in state politics. Democrats have flipped three suburban Assembly districts from red to blue in recent elections—the only such flips across the state. Republicans clearly saw those changes in the region unfolding, and reacted by…moving the goalposts, making it just that much more difficult for a Democrat to win.
While all of this gerrymandering business is extremely disheartening, there is reason for hope. Re-electing Tony Evers as governor and electing a liberal justice to the State Supreme Court in the 2023 Spring Election next April is the best chance we have at changing the dynamics of politics in Wisconsin in the immediate future. People who care about restoring democracy in this state, and possibly even challenging these ridiculously unfair maps, need to show up and vote in those two elections.
People need to show up and vote in state legislative elections, too, because Republicans have a real chance of gaining a supermajority under these absurd maps. And given what we've seen from Robin Vos and legislative Republicans with typical majorities, we really don't want to see what they could do with a veto-proof supermajority.
So, let's take a closer look at those key Milwaukee area races and break down a few other storylines emerging for the legislative races in the Milwaukee area:
Key races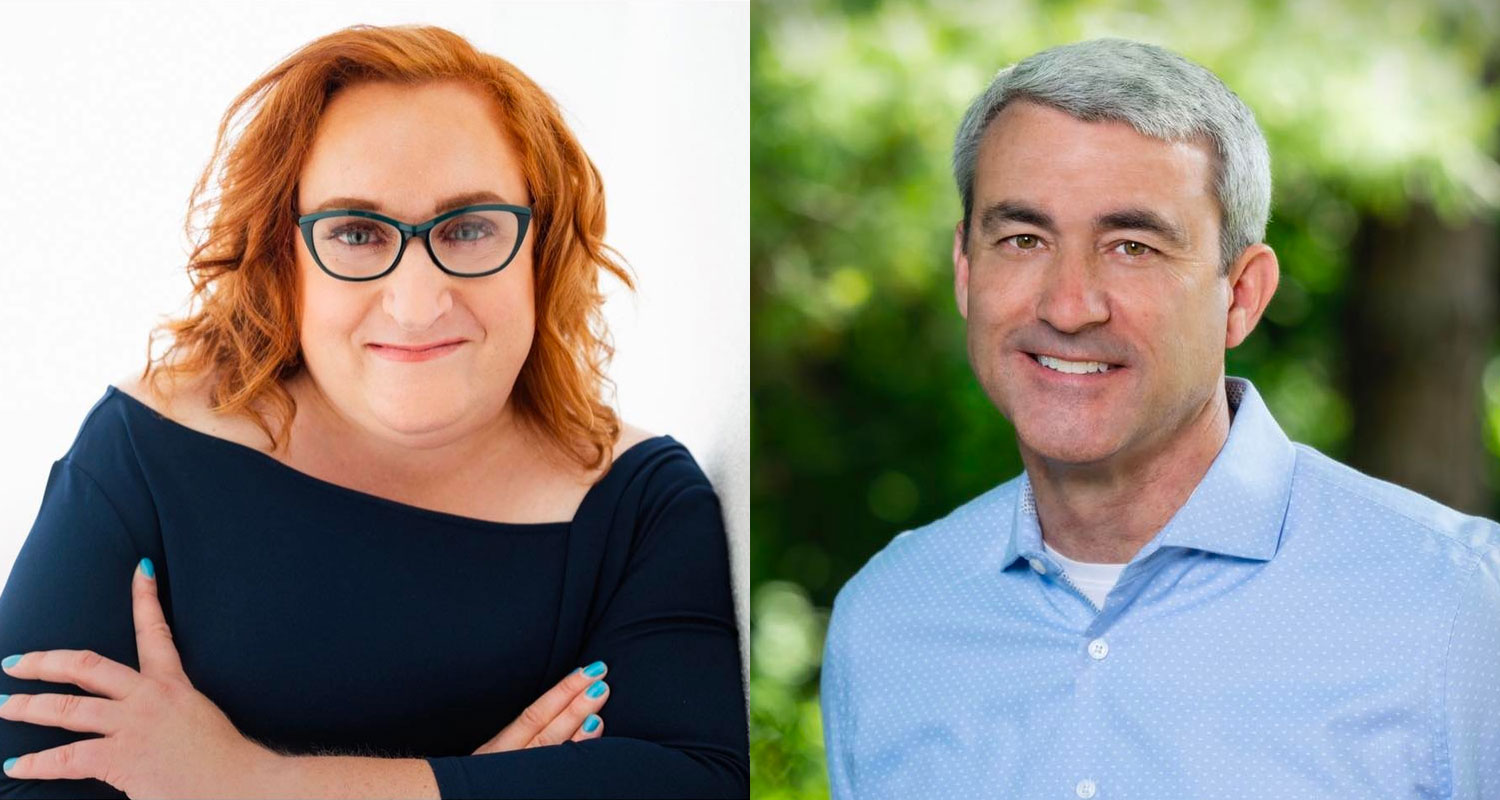 We start with the State Senate in District 5, which includes Brookfield, Elm Grove, New Berlin, and parts of Wauwatosa and West Allis. This district was previously held by Republican Dale Kooyenga, who is not seeking re-election after serving in the legislature for more than a decade, from 2011 to 2019 in the Assembly and from 2019 to now in the Senate. This district was also previously set to be an even race, and a genuine pickup opportunity for Democrats. But that was before redistricting happened.
As we covered in a column earlier this year, Wauwatosa is at the heart of the Republicans' ultra-partisan gerrymander. This district changed its partisan makeup more than almost any other in the State Senate, shifting from one that's essentially a toss-up (a Dem+0.5 lean) to one that's distinctly Republican (a GOP+7.7 lean). It's a pretty shameless shift in one of the most leftward-trending areas of the state.
Nevertheless, Democrat Jessica Katzenmeyer does have a real chance of flipping this seat. She has already surprised people this year, winning a competitive primary in August, defeating former congressional candidate Tim Palzewicz 54% to 46%.
Katzenmeyer is the first transgender woman to advance through a primary for state office, and if elected, she would be the first transgender person to serve in the Wisconsin State Senate. She has worked in various union leadership roles throughout her career and currently serves on the City of West Allis Plan Commission.
She's running against Rob Hutton, a former Assembly representative who became one of the few Republicans to lose a seat under the GOP maps when Sara Rodriguez, who is now the Democratic candidate for lieutenant governor, defeated him in 2020. There's a chance he could lose in the Assembly and Senate in back-to-back years, which would be quite something.
This seat is projected by CNalysis (which got 98 of 99 Wisconsin Assembly races correct in 2020) to be a likely Republican win, but an upset victory cannot be ruled out. Shifts in suburban communities happened in Milwaukee later than they did in many other parts of the country, and it stands to reason that this area is still seeing significant changes, as suburban communities, particularly women, have soured on Trump Era Republicans. Make some history, Jessica Katzenmeyer.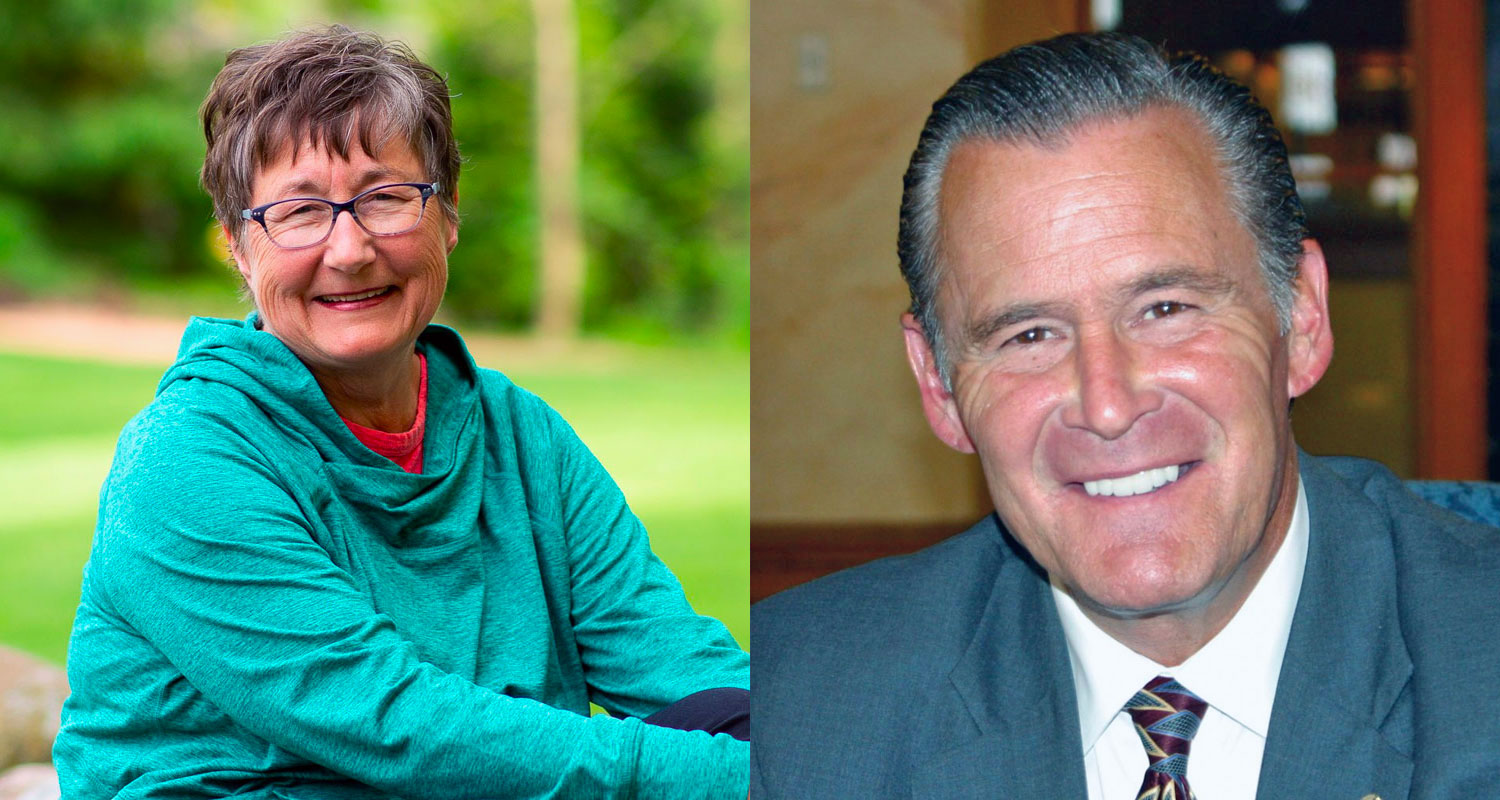 Bob Donovan is running for State Assembly. BOB DONOVAN. THE Bob Donovan. The man who sent countless deranged press releases as a member of the Milwaukee Common Council for 20 years. The Bob Donovan who got blown out by Tom Barrett when he ran for mayor in 2016, and then lost by even more to Cavalier Johnson when he ran for mayor earlier this year. The same Bob Donovan whose final ad in that race against Johnson was an almost hard-to-believe-this-is-actually-real Facebook video that featured a chihuahua edited to say, "All dogs matter," for some reason.
The 84th is a Republican-held district that, like many districts in the Milwaukee County suburbs, is trending toward Democrats. But it still leans Republican (by 2.4%), and the GOP has history on its side going into this election—the party opposite the president almost always has an advantage in the midterms—so that means Bob Donovan is a slight favorite to win this race. What would it even be like to see Bob Donovan join Robin Vos and the outrageous group of far-right representatives in the Assembly? Do we really want to know the answer to that question? We do not.
The Democrat running against him is LuAnn Bird. She is the former executive director for the League of Women Voters of Wisconsin, she served on school boards in Oshkosh and at the Whitnall School Board, and has also worked with the Wisconsin Association of School Boards. Bird is also one of the six legislative candidates who are being backed by State Treasurer Sarah Godlewski's newly formed PAC, which was created from her Senate campaign committee, which she converted to continue the campaign against Ron Johnson and also support women running in key legislative races in Wisconsin. Pretty great stuff!
And as you may have seen here at Milwaukee Record, Bird has found the support of Milwaukee musician Chris Porterfield, who has organized the "Bird Songs" concert series to boost her campaign. The first of these took place on August 12, and a larger benefit concert is planned for October 20 at The Cooperage. We're looking forward to that one. Hopefully Milwaukee will turn out to help a neighbor and give Donovan one more big loss.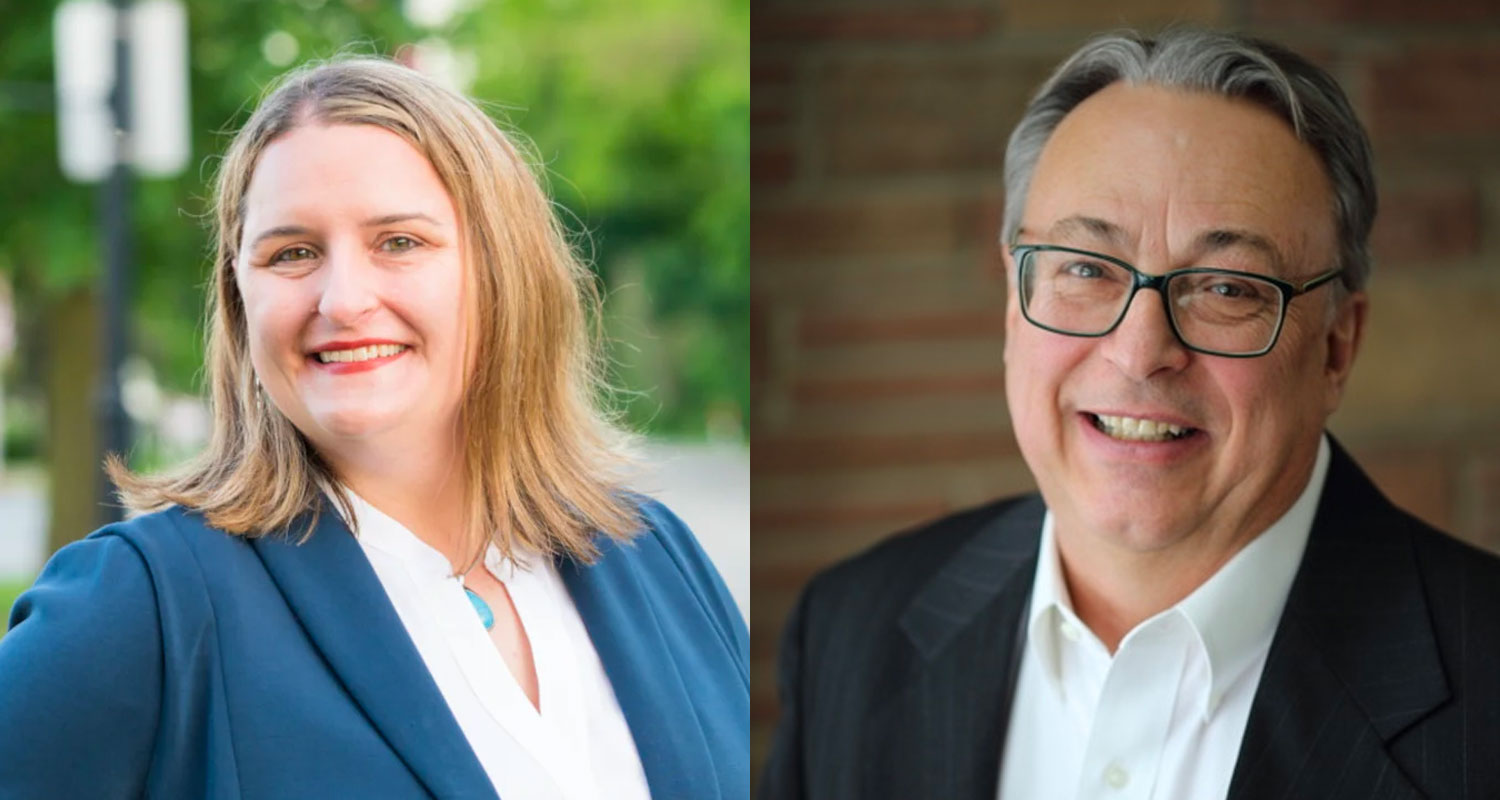 If there's one glaring example of gerrymandering in the State Assembly, it's the 13th District. This was won by a Democrat in 2020, only the third Assembly district in a decade of elections to be flipped from red to blue under Robin Vos' old maps. Republicans couldn't have that, so they took this seat with a very slight Democratic lean (Dem+0.4) and made it a heavily Republican seat (GOP+15.9). Only two other districts of the 99 saw as much of a change as this one.
Sarah Harrison is the Democrat running to hold this seat, and she'll face Republican Tom Michalski, who narrowly won the August primary. If you live in Milwaukee's western suburbs, be sure to check out which district you're in before you cast your ballot in this election. West Allis, Wauwatosa, and parts of Milwaukee's west side used to be in this district, but now all but a small sliver of the district is in Waukesha County. Brookfield and Elm Grove will really need to show up for Harrison for Democrats to hold this seat.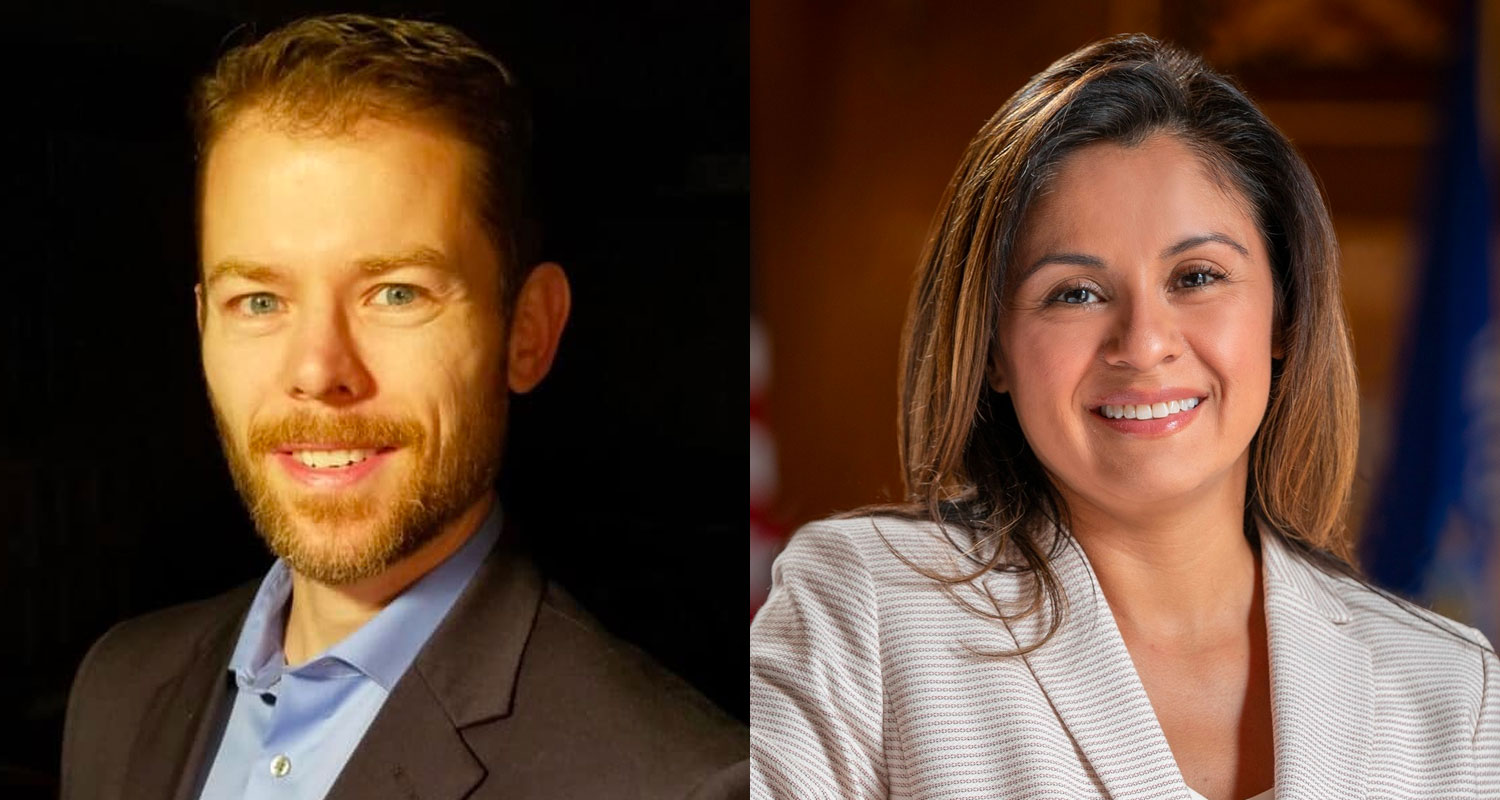 Here we have another suburban Milwaukee County district, this one in the county's southeast corner including South Milwaukee and Oak Creek. Jessie Rodriguez is the Republican representative there, and she won re-election in 2020 by nearly 10%, even though Donald Trump won the district by just 2%. Nathan Jurowski is the Democrat in this race, and he's an employment law attorney, owning his own practice in South Milwaukee. He's a first-time political candidate.
Rodriguez is favored in this one. She's the incumbent, it's a Republican advantage year, and the district leans right by about 5%. But there aren't many districts with single-digit divides, as Republicans have moved to eliminate as much competition as possible, so this is one to keep an eye on. Even if the seat doesn't flip this cycle, continuing to improve in these types of districts is what Democrats need to be doing to build up support at the legislative level.
Milwaukee will be sending two democratic socialists to the Assembly
Some races are decided in the primary, and that's what happened in the 10th District, where Darrin Madison, Jr., a democratic socialist and former organizer with African-American Roundtable, defeated Glendale Mayor Brian Kennedy, 58% to 42%. This is one of the most heavily Democratic districts in the state, so there is no Republican on the ballot.
Along with Madison Jr., democratic socialist Ryan Clancy will also be headed to the Assembly next year, as he too will not be facing a Republican challenger in the general election for the 19th District. Clancy became the first socialist elected to public office in Milwaukee since 1956 when he won a seat on the Milwaukee County Board in 2020. He will certainly be the first democratic socialist co-owner of a union-run indoor playground and laser tag arena to serve in the Wisconsin State Legislature.
Milwaukee will likely re-elect two state senators
The city of Milwaukee has four state senators representing the city in Madison. Two were re-elected to four-year terms in 2020: LaTonya Johnson (6th District) and Lena Taylor (4th District). The other two are on the ballot this year: Chris Larson (7th District) and Tim Carpenter (3rd District). Both are in heavily Democratic districts and are likely to be re-elected to four-year terms.
Both have also been serving in these positions for quite a while. Larson has been a state senator since 2011 and Carpenter has been in this role since 2003. By the end of his term, he'll have been in the same office for 24 years.
There's been a fair amount of change in Milwaukee in its Assembly representation and, especially as of late, at the Common Council, but little has changed in the State Senate. LaTonya Johnson is the newest state senator from Milwaukee, and she's in her second term, after serving in the Assembly from 2013 to 2017. These positions tend to get overlooked because Democrats are gerrymandered into such a minority in the legislature, but it might be time to start looking for new representation in these seats before long, if for no other reason than to bring some fresh voices to Madison.
Democrats Robyn Vining and Deb Andraca are now in safe seats
Two of the Democrats who flipped seats under the previous maps have now been gerrymandered in the other direction. There's an acknowledgement here that suburbs like Wauwatosa (Vining's district) and Whitefish Bay (Andraca's) are becoming out of range for Republicans. But in making each of these districts much more Democratic, they are making neighboring districts more Republican.
There are three Assembly districts that comprise each Senate district. So, for Andraca, her seat was made to be a Dem+18 district (a 12.5% shift to the left), while her counterparts saw huge shifts to the right. The 24th District, held by Republican Dan Knodl, moved further right than any other district, from GOP+3 to GOP+24, and the 22nd District, held by anti-democracy elections committee chair Janel Brandtjen, moved 7% to the right, giving it a GOP+32 lean.
In Vining's case, the 14th District that she represents was shifted from a Dem+5 seat to a Dem+15 seat, while the neighboring 15th went from a GOP+5 seat to a GOP+19 seat (and now has no Democrat running), and the 13th (as previously discussed) went from a Dem+0.5 seat to a GOP+16 seat. So, instead of having three competitive seats, you have one safe Democratic seat and two safe Republican seats making up a Senate district that leans to the right.
And that, folks, is the bullshit that has unfolded through Republican gerrymandering in these new maps. If you're in a competitive district, get out there and vote—while it still means something.