In an upcoming fall election filled with heavy hitters like Evers, Michels, Barnes, and Johnson, the name "LuAnn Bird" may not ring many bells. Some heavy hitters in the Milwaukee-area music scene, however, aim to change that.
Bird is the Democratic candidate for State Assembly in the 84th District—a district in southwestern Milwaukee County long controlled by the GOP, but (incredibly) made competitive again thanks to GOP redistricting in 2020. On November 8, Bird will face former Milwaukee alderman and frequent mayoral runner-up Bob Donovan for a chance to represent—and potentially flip—the district.
On Friday, August 12, from 7-10 p.m., the first installment of the so-called "Bird Songs" concert series will take place in Bird's backyard at 5155 Brandons Ct. in Hales Corners. The series is being organized by Milwaukee musician Chris Porterfield. He intends to use "Bird Songs" as a means to raise energy and awareness for Bird within her district, as well as raise funds for her campaign.
"My family moved into the 84th in early 2020," Porterfield says. "When redistricting happened, it became competitive for the first time in decades. This one race can have an outsized impact on Wisconsin. This is why we are putting our energy behind supporting LuAnn Bird. LuAnn is a champion for public schools, disability rights, and reproductive rights. She gets things done and brings people together."
Why is Bird and a relatively small district that contains chunks of Milwaukee, Hales Corners, and Greenfield so important to the future of the state? Porterfield explains:
"Why does this matter? Because in the rest of their redistricting, the GOP nearly guaranteed themselves enough seats for a supermajority in the legislature. The GOP-controlled legislature likes to make extreme laws favored by a minority of citizens, and then the governor has the power to veto them, basically say, 'Nope, not today,' and that's that. But if the legislature has a supermajority, they can override that and do whatever they want.
"This seat will likely determine the future of the state, which will likely determine the future of the nation," Porterfield continues. "If the state legislature gets their supermajority, it's the end of an era and just the beginning of a new very dark one."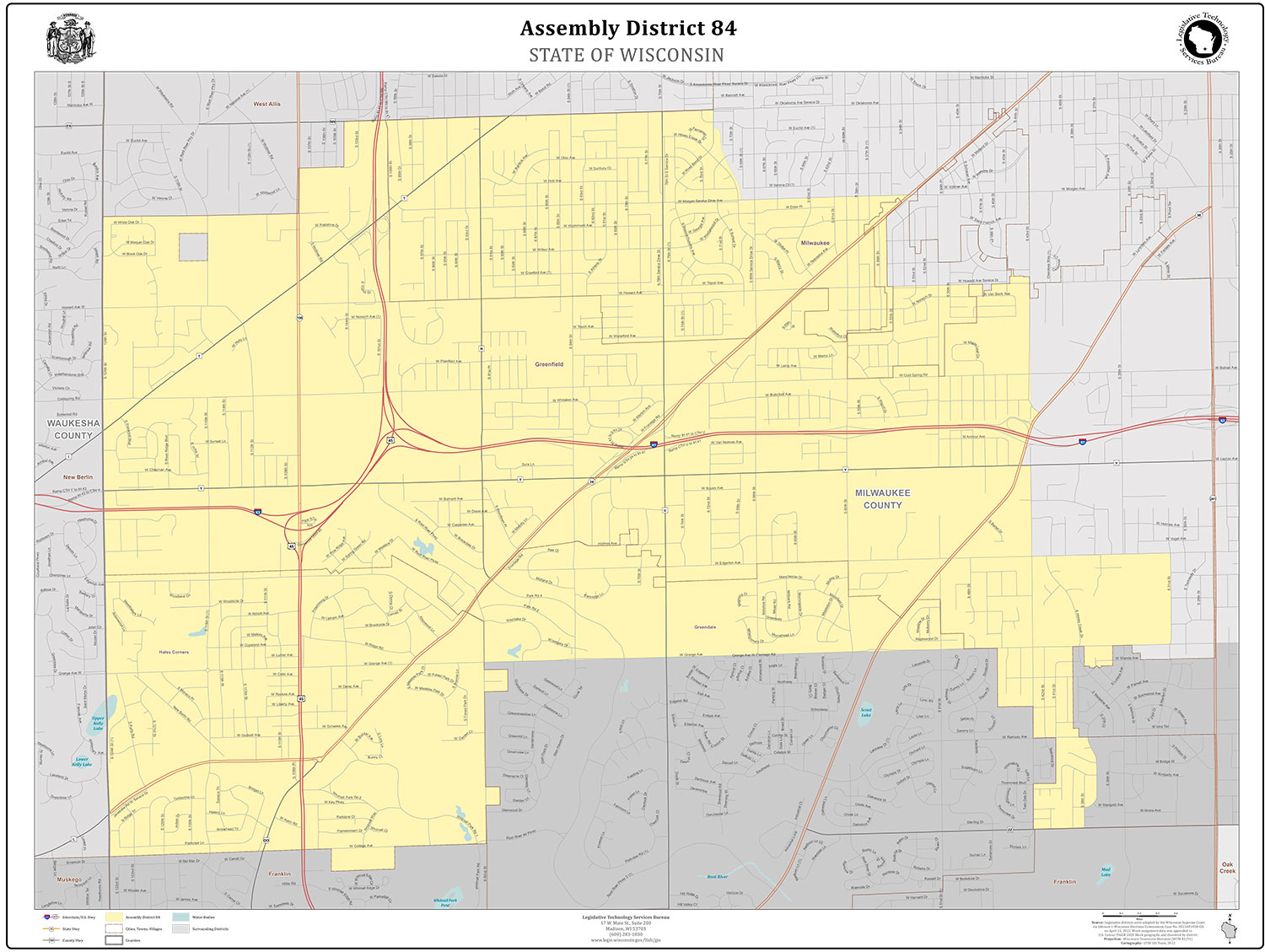 The inaugural "Bird Songs" show will feature music from well-traveled singer-songwriter Boom Forest, tireless Milwaukee singer-songwriter Ellie Jackson, and Porterfield's own Field Report. The Field Report set will be the group's first full-band set in Milwaukee since 2018. More intimate shows will be announced soon, and a larger event is being planned for October.
Porterfield describes Bird as "a longtime resident, compassionate activist, former school board president, public school champion, women's rights defender, veteran rights fighter, disability rights advocate, master's-degree-holding, pragmatic get-things-done grandma." Bird's website provides more background:
When her Vietnam veteran husband was paralyzed in a construction accident 32 years ago, she learned first-hand that a person in a wheelchair could not get into several of the Oshkosh Public Schools. She ran for and was elected to the school board, helped pass referendums, and worked tirelessly to make sure 100% of school facilities were accessible.

When septic systems in her neighborhood were failing, she got appointed to the sanitary district commission and got a sewer system installed.

After her election to the Whitnall School Board she brought together a coalition of leaders from the Whitnall, Greendale and Greenfield school districts and their respective municipalities to build strong partnerships. "Extraordinary schools contribute to extraordinary communities," she said.

When she was the executive director and lobbyist for the League of Women Voters of Wisconsin she went toe-to-toe with the NRA to pass gun control legislation. As a fundraiser for ADVOCAP, a poverty agency she secured 90% of the donations she asked for. In her roles as a consultant for the Wisconsin Association of School Boards and Director of Board development in Montgomery Alabama she worked with a multi-state research project to develop training programs to teach school boards how to reach students in our schools who are failing.

She and her husband live in Hales Corners. Their daughter Elizabeth and her husband Adam are educators and their son Tom is a financial analyst. For the past 10 years Phil and LuAnn provided childcare for their three grandsons ages 5, 7, and 10.
As for issues, Bird's website is clear and concise:
A small fringe group of people are undermining our democracy by creating mistrust in our elections and suppressing the rights of voters.

I will work to restore faith in our already safe and effective voting systems and make sure that everyone can vote, even if you have a disability.

I will address the increasing cost of living so that Wisconsin families can thrive.

I will fight to restore a woman's right to choose her reproductive health care!
"We are amplifying hope and civility through music and action," Porterfield says. "The 84th is flippable. People want to help, sometimes they just need a clear, impactful, way to do it. Bird Songs is about providing that channel."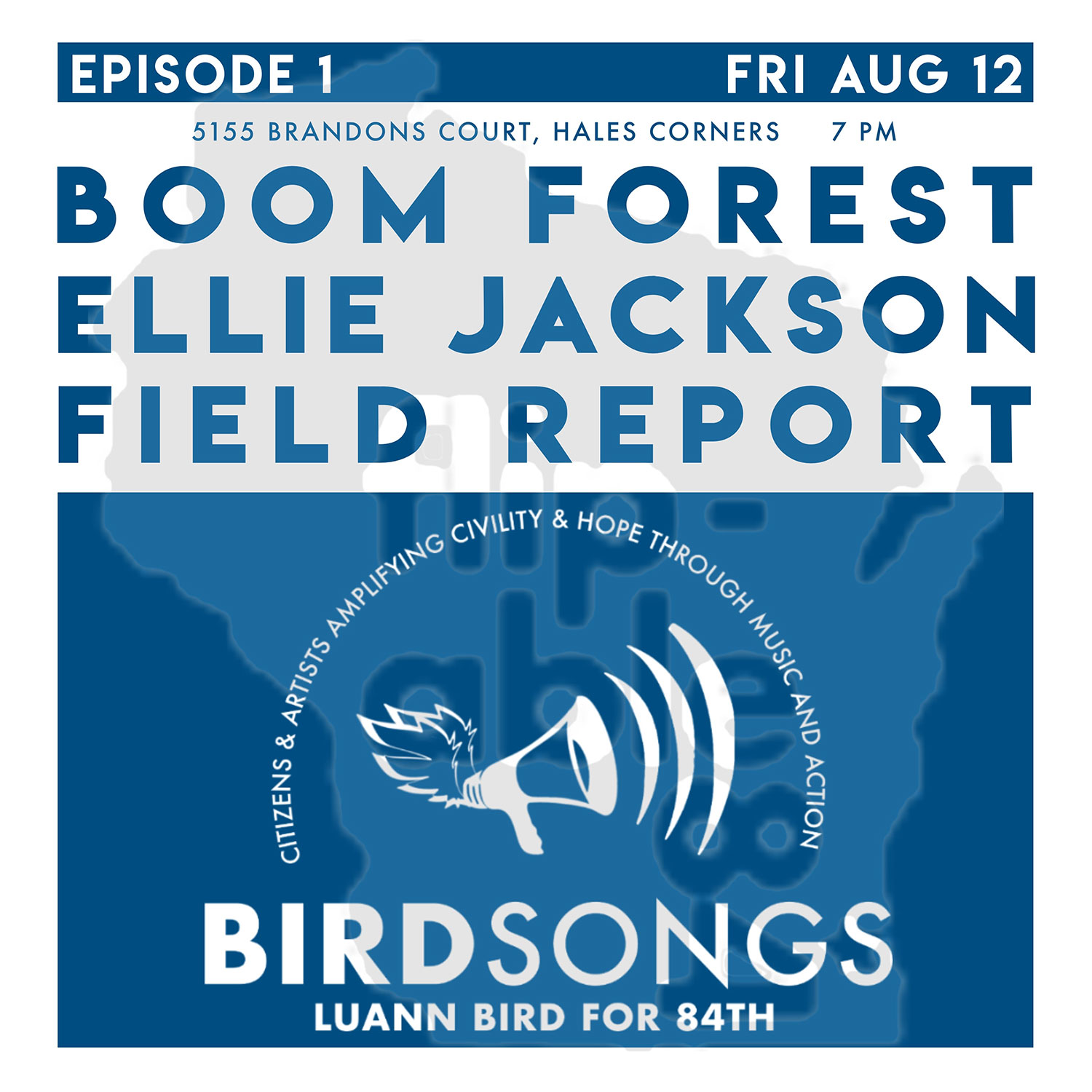 Exclusive articles, podcasts, and more. Support Milwaukee Record on Patreon.
---
RELATED ARTICLES
• Field Report's 'Brake Light Red Tide' is an accidental masterpiece
• My First Band: Christopher Porterfield (Field Report, DeYamond Edison)