Last night, while much of the state was watching the Bucks clobber the Pistons in Game 2 of the NBA Playoffs, Wisconsin's favorite (and third most successful, at the moment) professional sports team released the schedule for its upcoming season. Yes, as of yesterday, the Green Bay Packers now have a schedule for the 2019 season. This coming season includes divisional match-ups in prime time, away games in New York and Los Angeles, and lots of questions.
Will coach Matt LaFleur succeed in his first season as head coach? Will Aaron Rodgers reclaim his spot as the league's best quarterback after struggling last year? Will the new free agents and incoming draft picks make an impact? Though there's a great deal of uncertainty surrounding the season, we have some educated guesses about how things will shake out for the 2019 Green Bay Packers.
Preseason
Week 1 — Thursday, August 8 vs. Houston
Even though the preseason doesn't matter at all, the Packers will win by a score of, like, 27-10.
Week 2 — Thursday, August 15 @ Baltimore
Also meaningless, but also a Packers win. Uhhh…30-3.
Week 3 — Sometime between August 22 and August 25 vs. Oakland (location TBD)
After the date and game location are determined, the Packers will win a meaningless preseason contest over the Raiders 17-7.
Week 4 — Thursday, August 29 vs. Kansas City
Even though Rodgers will take exactly snaps, he'll somehow still throw a touchdown. It'll be weird. Packers will come out of the preseason undefeated after beating Kansas City 28-17.
Regular Season
Week 1 — Thursday, September 5 @ Chicago
Win. Maybe 35-14? Green Day Packers will probably play a Halftime Show at Cactus Club for this one.
Week 2 — Sunday, September 15 vs. Minnesota
The hot streak continues as Green Bay stomps the Vikings in the Packers' home opener. 42-10.
Week 3 — Sunday, September 22 vs. Denver
With a record 20 touchdowns from Rodgers (10 passing and 10 rushing)…and a couple field goals from Mason Crosby, Green Bay tops Denver 146-3. We think that math is right.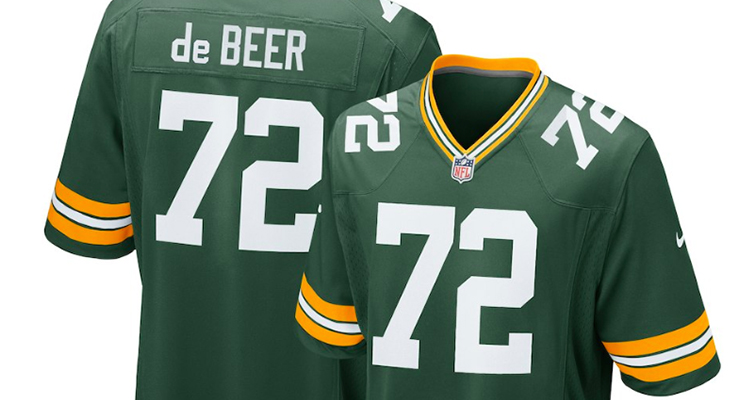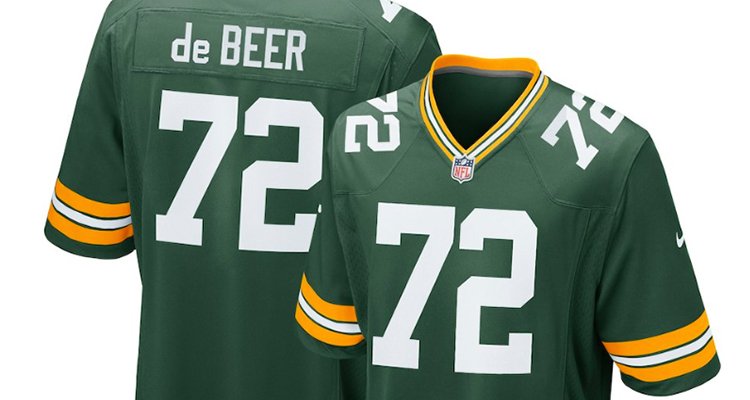 Week 4 — Thursday, September 26 vs. Philadelphia
Packers win 38-20. Gerhard De Beer catches a touchdown on a trick play and everyone goes nuts because "Beer" is part of his last name. After scoring, he'll act like the ball is a bottle of beer. He'll pantomime popping a bottle top and pouring the football beer into his mouth. It will be awesome.
Week 5 — Sunday, October 6 @ Dallas
Though new Cowboys receiver Randall Cobb and his mesmerizing eyes will keep this one close, the Pack will leave Dallas with a W. Packers 21, Dallas 20.
Week 6 — Monday, October 14 vs. Detroit
The Packers will shine on Monday night with a big win. This time around, the running game will be a huge factor. Aaron Jones will run for 150 yards. Wait, maybe Jamaal Williams will. What the hell, they'll BOTH run for 150. Packers win 42-17.
Week 7 — Sunday, October 20 vs. Oakland
Jordy Nelson will come out of retirement for one game to suit up for Green Bay and stick it to his (most recent) former team. Packers 31-13. Jordy will catch three TDs and promptly retire after the game.
Week 8 — Sunday, October 27 @ Kansas City
The Packers will only put 14 points on the board, but they'll still leave KC victorious. The Chiefs will somehow only score one point, even though that's impossible.
Week 9 — Sunday, November 3 @ Los Angles (AFC)
Another win for the Packers. Since nobody really cares about the Chargers, this will be kind of like another home game for Green Bay. Packers 23, Chargers 8.
Week 10 — Sunday, November 10 vs. Carolina
We'll guess the Packers win. Not sure how or by what score, but it'll be a win.
Week 11 — BYE
The winning streak will end in Week 11…only because there won't be a game.
Week 12 — Sunday, November 24 @ San Francisco
Packers 420, Niners 69. Nice.
Week 13 — Sunday, December 1 @ New York (NFC)
Eli Manning will get lost on his way to his home stadium. Packers win 31-3.
Week 14 — Sunday, December 8 vs. Washington
Packers win 42-0. Rodgers will throw seven touchdowns. So how do the Packers only score 42 points? Seven missed PATs.
Week 15 — Sunday, December 15 vs. Chicago
What a difference a year makes! The Bears will be eliminated from postseason contention when the Packers crush Chicago at Lambeau Field. Green Bay 800, Chicago 6.
Week 16 — Monday, December 23 @ Minnesota
The Vikings will be eliminated from postseason contention when the Packers crush Minnesota. Kirk Cousins will accidentally scramble for a touchdown in the wrong end zone and his pants will fall down. It'll be hilarious. Everyone will see his butt. Classic. Packers win 56-13.
Week 17 — Sunday, December 29 @ Detroit
Detroit will already be eliminated from playoff contention in mid-November. They'll lose handily and the Packers will end the regular season undefeated. Knowing they've been bested, Michigan will formally give Wisconsin the Upper Peninsula. Packers 34, Detroit 0.