East Side corner bar Upper East Bar (1732 E. North Ave.) has been closed for a few months, but that may soon change.
License applications filed with the city indicate a new ownership group called Premier Closers LLC plans to reopen the bar in February. The six-person group includes Aaron Smith, Tianna Townsend, Briana Redmond, Billy Williams, Branden Joseph, and Stephanie Townsend. Previous owner Cord Harris acquired the bar in July 2021, but an opening was delayed until February 2022.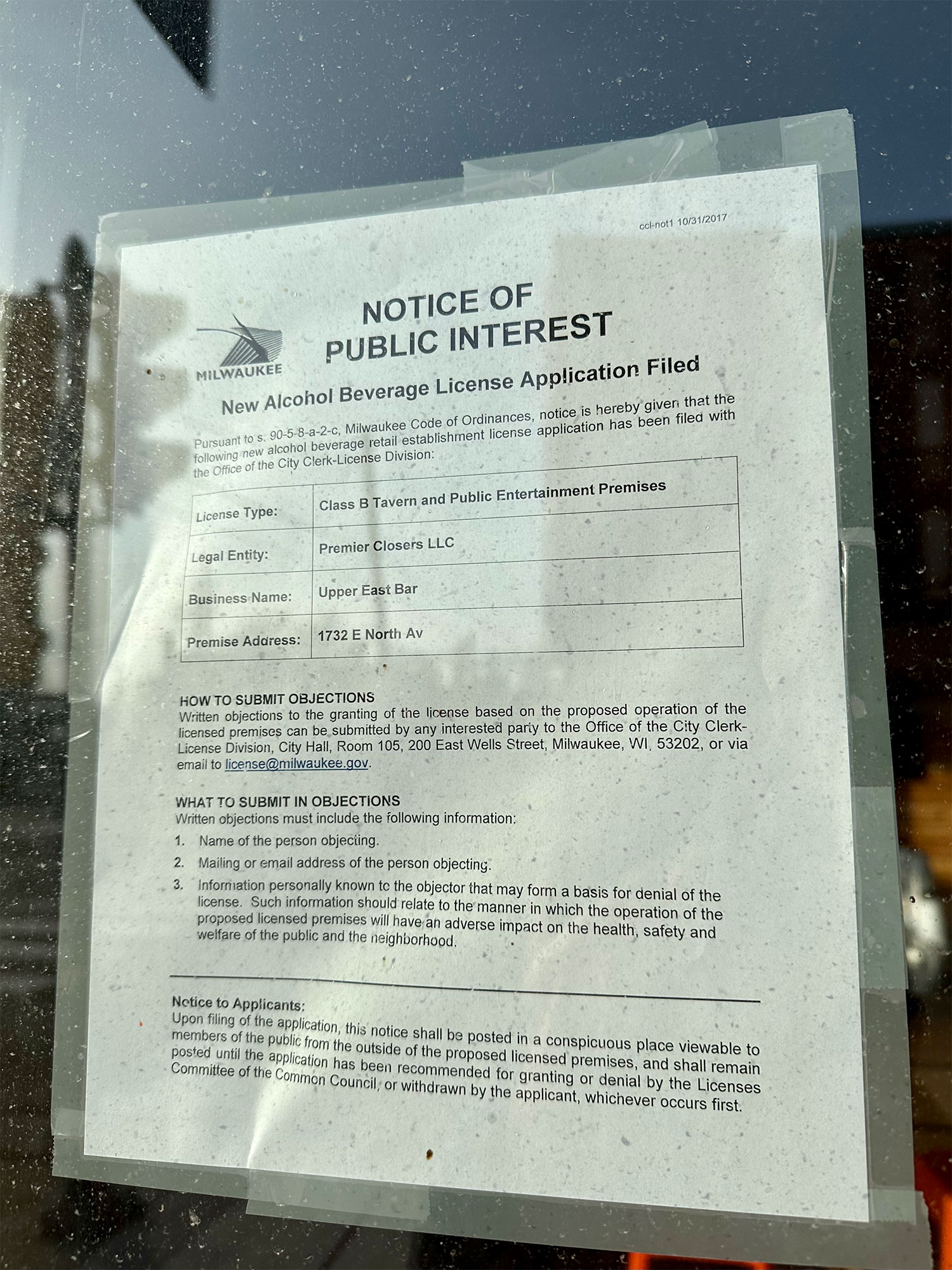 Harris' brief run as owner was preceded by the building's equally brief run as Baccanera Enoteca. Taylor Layton and Alex Sperry opened that business in April 2019—massively renovating the space in the process—but the wine and cocktail bar closed less than a year later due to the COVID-19 pandemic.
Before all of that, of course, the building enjoyed a nearly 20-year run as The Eastsider. The college-y, dive-y Eastsider closed in 2017. R.I.P.
The mural on the south wall of Upper East Bar, BTW, is in honor of beloved Milwaukee bartender and nightlife icon Hunter Kottke, who passed away in 2020.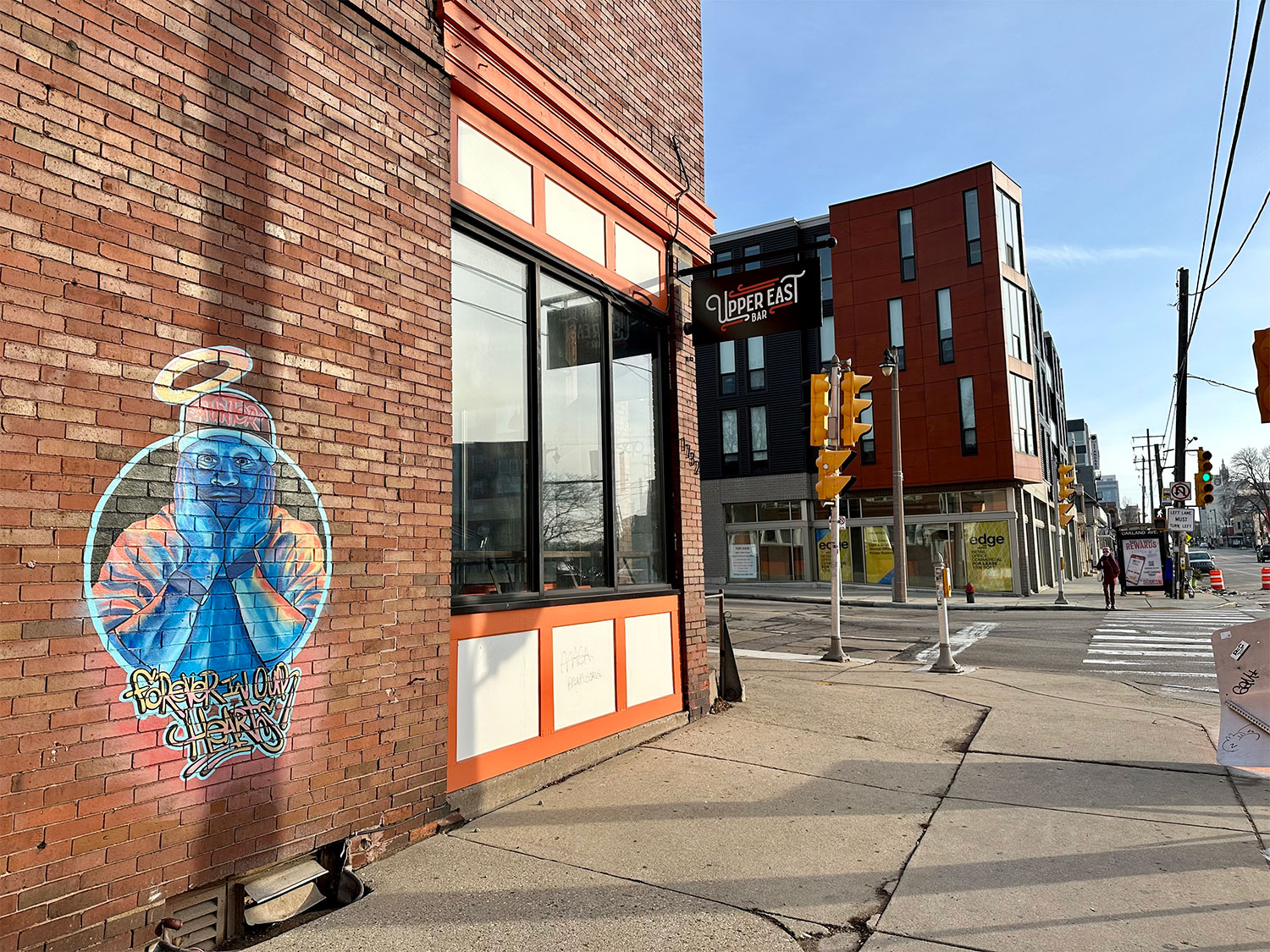 Exclusive articles, podcasts, and more. Support Milwaukee Record on Patreon.
---
RELATED ARTICLES
• The Eastsider is closing, turning into a "wine/craft cocktail bar with a soccer twist"