Milwaukeeans work hard and bowl harder. Follow this monthly series to learn more about your favorite bowling houses and some new ones you'll want to visit.
Here at Milwaukee Record, we are old. We convince ourselves that we have what it takes to participate in local tavern-sponsored athletic activities, but we are wrong. Because of this, we sometimes find ourselves (or at least our backs and shoulders) unfit for the grueling rigors of three whole games of bowling. This month, sadly, was one of those times.
However, in order to better prepare for future bowling trips, we decided to do a bit of location scouting this week. We scouted only alleys we could get to from our office by bus, because the bus is rad and because driving could've literally killed our kickball-weakened bodies. For those playing at home, we've recorded the basic info about all the alleys we saw and how you can get to each via the Milwaukee County Transit System! For those not playing along, please sit quietly and don't disturb the other readers.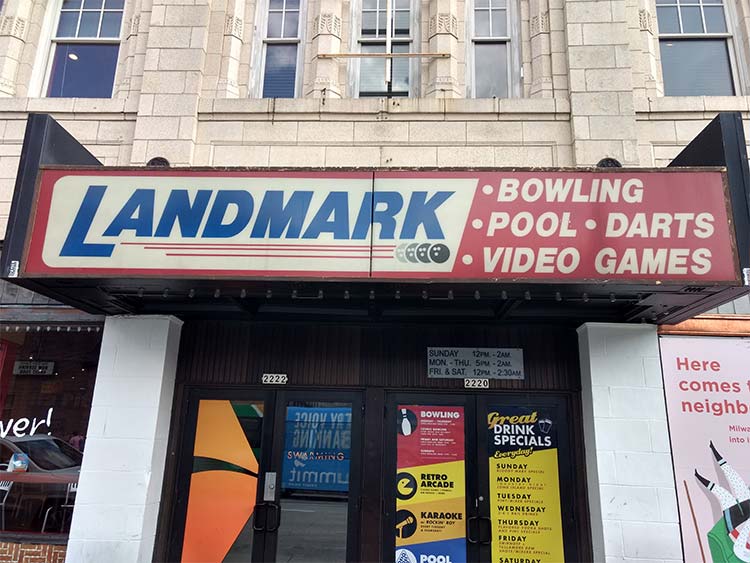 Stop #1: Landmark Lanes (2220 N. Farwell Ave.)
Take GREEN Line north from Lincoln & Howell; get off at Oakland & North
Landmark Lanes is not new to us. We've been there 13 million times, but it's still fun. Whether you're there for bowling, for drinks, for games, or just because you love basements, you'll have a wonderful experience.
Lanes: 16
Pins: 160
Arcade games: Yes
Bar: Yes
Food: No
Open bowling: Yes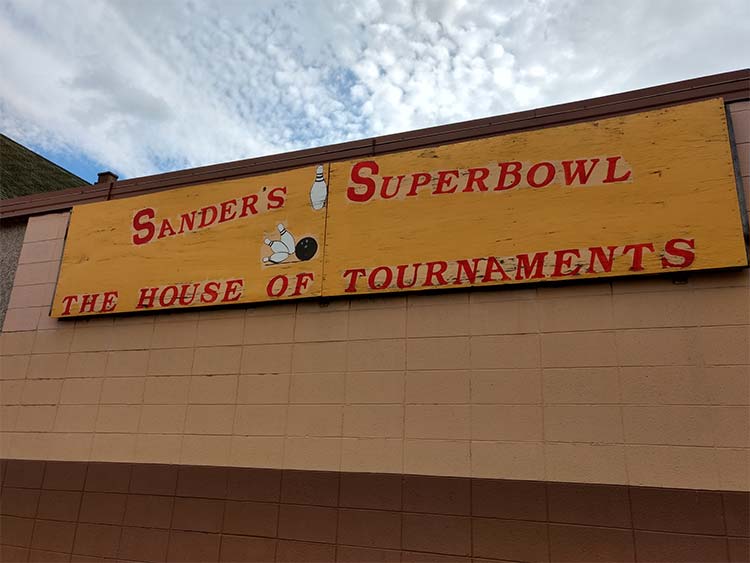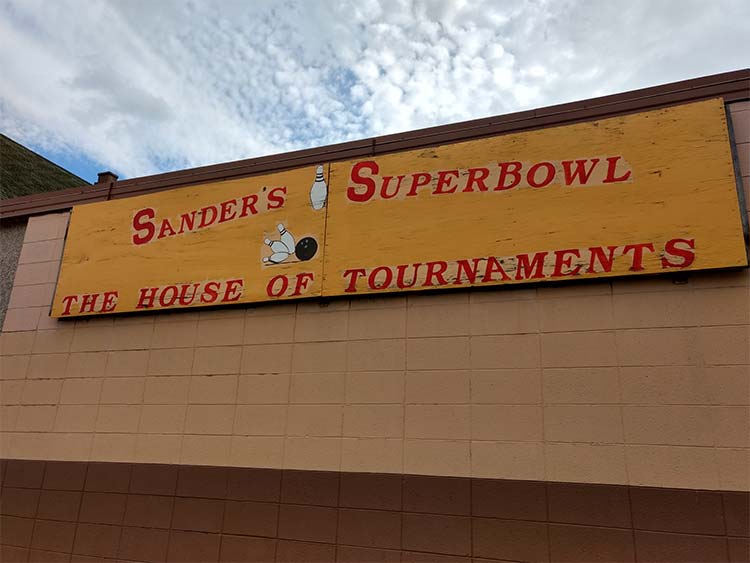 Stop #2: Sander's Super Bowl (3827 W. Vliet St.)
Take Route 30 west from Farwell & North; get off at 40th & Cherry
Bummer. We arrive at Sander's only to find it closed. We consider that maybe it just isn't open yet or that they may still be on summer hours, but a guy walking by tells us, "It's been closed for a long time." We hope it reopens soon.
Lanes: 8
Pins: 80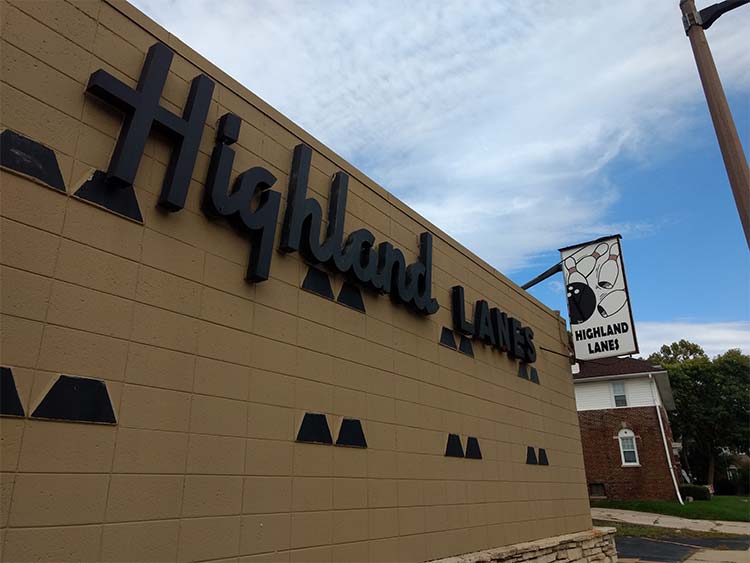 Stop #3: Highland Lanes (5830 W Vliet St.)
Take Route 33 west from 39th & Vliet; get off at 58th & Vliet
Or, if you're skipping Sander's (currently closed), take Route 30 west from Farwell & North; transfer to Route 33 west at State & Van Buren; get off at 58th & Vliet
A classic. Located next door to the Times Cinema, the pairing of these two buildings could not feel more Milwaukee. Highland offers a more traditional bowling experience, which is nice. Milwaukee Record's Josh Hoppert once worked on a crew that resurfaced the lanes at Highland Lanes. That probably isn't interesting enough to include in this article. Moving on.
Lanes: 8
Pins: 80
Arcade games: No
Bar: Yes
Food: Yes
Open bowling: Yes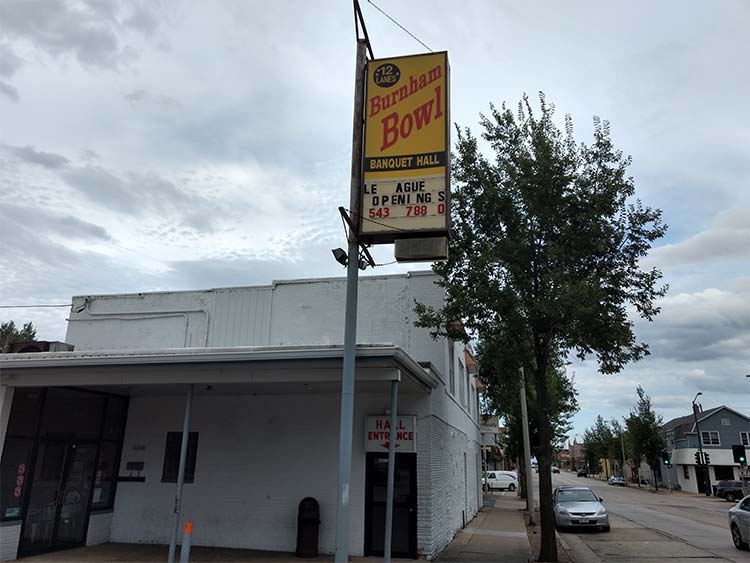 Stop #4: Burnham Bowl (6016 W. Burnham St.)
Take Route 64 south at 58th & Vliet; get off at 60th & Burnham
All of our West Allis buddies grew up bowling at the legendary Burnham Bowl and we hope to give it a proper "Bowling In Place" soon. They have karaoke on Friday nights, along with food and a full bar. We ran over a possum a block away from here recently, but that could've happened anywhere.
Lanes: 12
Pins: 120
Arcade games: Yes
Bar: Yes
Food: Yes
Open bowling: Yes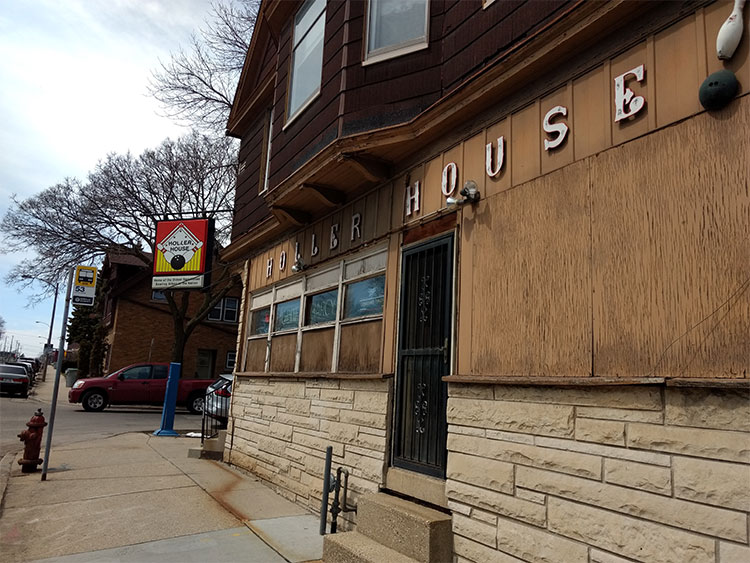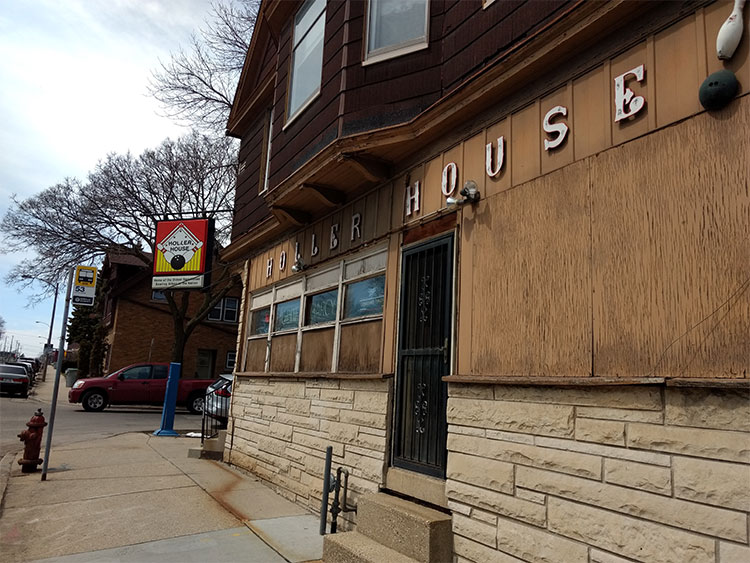 Stop #5: Holler House (2042 W. Lincoln Ave.)
Take Route 64 south at 60th & Burnham; transfer to Route 53 east at 60th & Lincoln; get off at 21st & Lincoln for Holler House
We didn't actually stop here, but it is on the way back to Bay View and it is absolutely amazing. Go for the nation's oldest sanctioned bowling alleys, stay for the Marcy.
Five stops is pretty good for one day of bowling-by-bus, but if you want to make it a REALLY Milwaukee day, you can certainly branch out even more. Hit Falcon Bowl in Riverwest (easy walk from Routes 14, 15, and 22) right after you go to Landmark Lanes. Or, go visit Koz's Mini Bowl (two blocks north of Route 53, between Holler House and Bay View) after you stop by Holler House. Or, completely disregard the little adventure we've plotted out so nicely for you here and go bowling wherever you want. Or, go watch Law & Order reruns. Whatever.