In a summer packed with 8,000 things to do, the big Harley-Davidson Homecoming stands out as a single event with 8,000 things to do. From July 13-16, Harley will celebrate its 120th birthday with a dizzying array of demos, races, stunt shows, vintage shows, food and drink blowouts, beach bonfires, and more. The bulk of the action will take place at both Veterans Park (1010 N. Lincoln Memorial Dr.) and the H-D Museum (400 W. Canal St.) It's gonna be nuts. And LOUD.
Oh, and there'll be music! Like, "Hell yeah, Foo Fighters and Green Day are headlining this thing" music! You can find the full Homecoming schedule of events HERE; you can find the full musical lineup below. BUCKLE UP. WEAR EAR PROTECTION. THE NEW FOO FIGHTERS RECORD IS REALLY GOOD.
THURSDAY, JULY 13
H-D Museum
5 p.m. American Progress
7 p.m. The War Hippies
9 p.m. Hairball
FRIDAY, JULY 14
Veterans Park
3 p.m. Abby Jeanne
4 p.m. KennyHoopla
5:15 p.m. Phantogram
7 p.m. The Cult
8:45 p.m. Green Day
H-D Museum
5 p.m. God's Outlaw
6 p.m. The Jimmys
8 p.m. The Now Band
SATURDAY, JULY 15
Veterans Park
3 p.m. Ghost Hounds
4 p.m. White Reaper
5:15 p.m. Joan Jett & The Blackhearts
7 p.m. Cody Jinks
8:45 p.m. Foo Fighters
H-D Museum
5 p.m. Cactus Brothers
6 p.m. Rustbucket
8 p.m. Road Trip
SUNDAY, JULY 16
H-D Museum
11 a.m. The Toys
1 p.m. Rebel Grace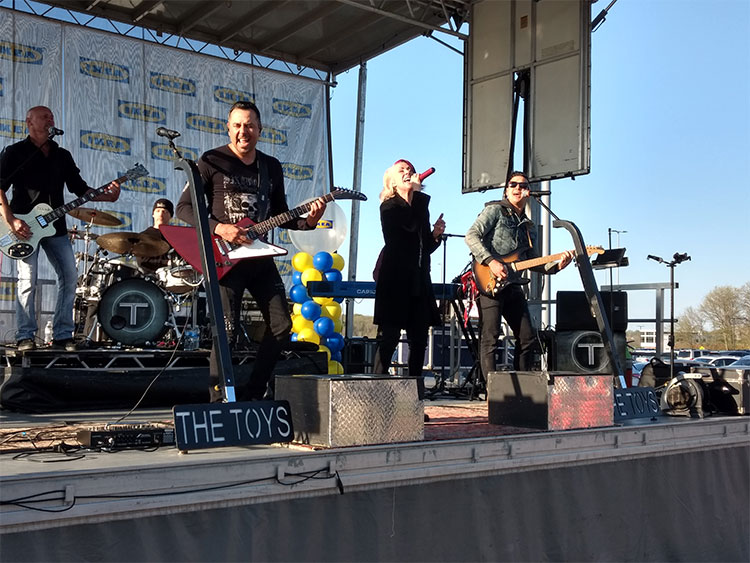 Exclusive articles, podcasts, and more. Support Milwaukee Record on Patreon.
---
RELATED ARTICLES
• Foo Fighters and Green Day will headline Harley-Davidson Homecoming Festival
• NEWaukee announces free events in partnership with Harley-Davidson Homecoming Festival