The greased pig that should be filling Milwaukee's ramen-craving gullet with porky goodness is harder to catch these days. After Tochi broke everyone's hearts by moving from Shorewood to West Bend, it seems like the wily little bastard only sticks its head up on Friday and Saturday between 11 p.m. and bar time. Alas, there is hope on the horizon. To anyone dedicated enough to take the drive out to Hales Corners, a broth-y oasis awaits in the form of Tanpopo Ramen & Sushi (5191 S. 108th St., 414-525-2266). We took that drive beyond city limits to see if this unassuming and out-of-the-way noodle and sushi shop holds the cure for Milwaukee's ramen shortage.
The space: To the untrained eye, Tanpopo's exterior doesn't give a diner a whole lot to be optimistic about. What obviously used to be a Hardee's or one of those 30-page-menu-havin' "Greek" restaurants doesn't suggest that anything currently occupying the space should be any good. However, from the perspective of anyone who has eaten their fair share of ethnic cuisine, Tanpopo's no-frills exterior serves more to excite the appetite than to assuage it. The arched, tinted windows, the bouncy and suggestively fun font selected for the logo, and the electronic marquee all scream "cheap shitty heartburn fuel from Sysco" when applied to American cuisine. Yet when taken out of that framework, the aesthetic seems seems to say "let our food do the talking."
Tanpopo's gritty mystique fades as soon as one walks through the door. Despite the restaurant's exterior suggesting perhaps they are about to dine in some gnarly fusion fast food restaurant with a Death Star-meets-sushi-bar vibe, patrons are instead welcomed by a friendly host and a nice, tidy restaurant with an on-the-nose theme. The decor of whatever once inhabited the site likely hasn't changed much since Tanpopo took over, spare the addition of a sushi bar and some other decorative accents that denote to the diner they are going to be eating Japanese food. Nothing remarkable, sure, but clean and well maintained.
The service: We arrived half past noon on a Saturday afternoon expecting to find a bustling weekend lunch crowd. Instead, we entered a quarter-full parking lot and by all accounts a pretty dead restaurant, made all the more dead by the spacious dining room and funeral home-like piano music playing over the speakers. The vibe would have served to give one pause had it not been for the prudent, enthusiastic host who seemed eager to greet us.
It's not unfair to say that young servers combined with a slow restaurant all too often signify really shitty service, but Tanpopo proved to be the exception to that unfortunate rule. From the moment the host greeted us to the second our server dropped our check, the service was solid. As an added plus, the fact that our server was a step above attentive—timely water refills and check-ups, enthusiastic, able to offer menu suggestions, sense of humor, a refreshing candor—was a positive indicator that the restaurant treats its employees well.
Milwaukee Record's food: Boasting a full bar and a decent (if not predictable) beer list, Tanpopo offers up a respectable selection of beverages. However, given the solid 25-minute drive home that awaited us, we opted not to fuck with an early noon cosmo or gigantic can of Sapporo. Instead, a curative cup of genmai matcha paired up with an absolute onslaught of pretty damn good Japanese fare.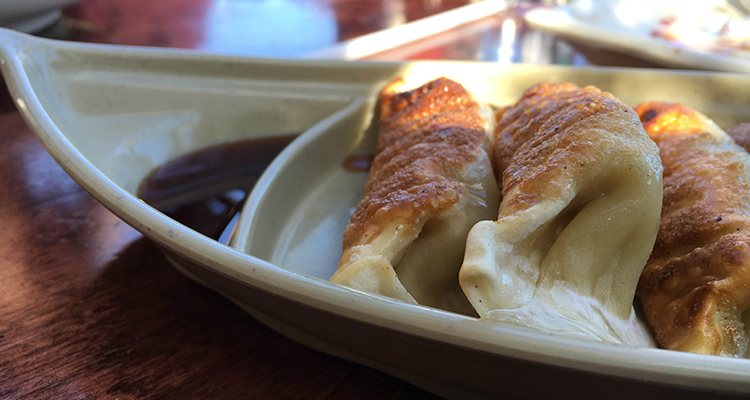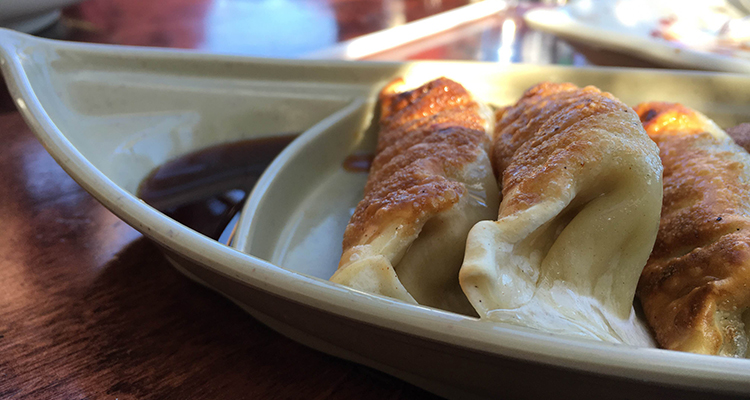 Beginning our trek through Tanpopo's menu was the chicken gyoza ($5). Coming in at a dollar a pop, this "appetizer" is a force to be reckoned with, composed of five delicious crispy fried dumplings stuffed with chicken and paired with a soy chili sauce. We opted to follow the gyoza with sushi, one of the restaurant's specialties. We took advantage of the crazy lunch special, where a mere $12 nets three rolls of the diner's choice, plus a salad and miso soup. The avocado cucumber was fresh but unremarkable, the spicy tuna was solid, but the eel avocado roll was out of this world. Finally, our appetizer tour de force concluded with the ubiquitous steam pork buns. Six bucks gets comfort and satisfaction by way of two massive steamed buns stuffed with braised pork and cabbage.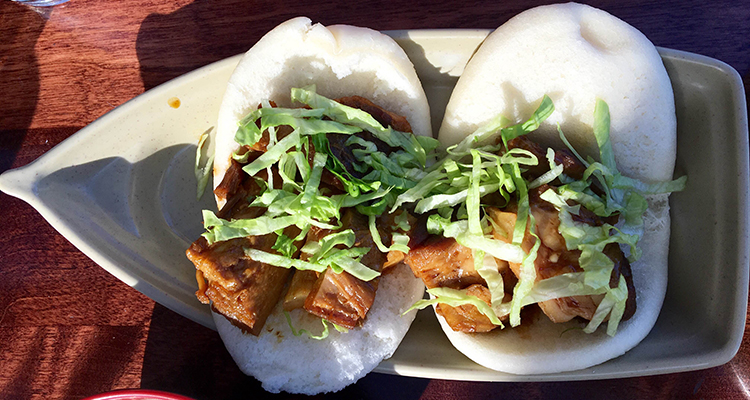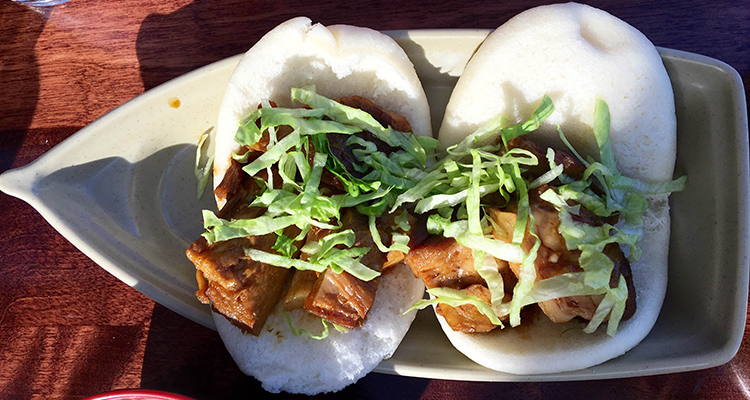 Not wanting to stumble out into the harsh light of Hales Corners with an ounce of self-respect or dignity left in our broken body or an inch of space in our stomach, we decided to take our humanity beyond the pale with a giant bowl of ramen. Given the gorging that had already taken place, the typical route of tonkotsu (the rich and creamy pork broth) felt borderline impossible. Instead, two orders of shoyu (a light soy-based broth) and one spicy mazeman (ramen with very little broth) were ordered. Both selections were well rounded, fulfilling, and absolutely delicious.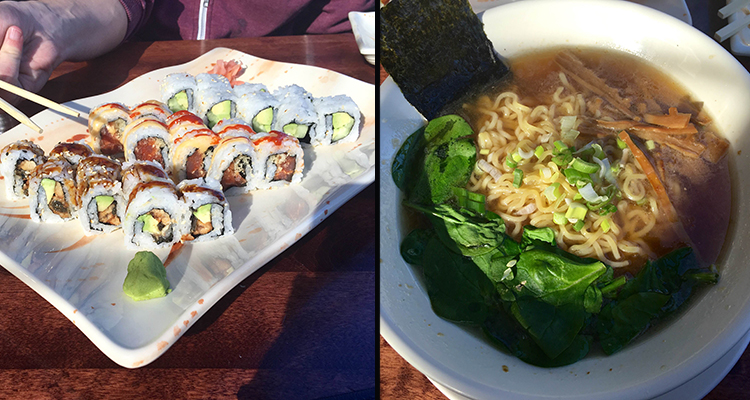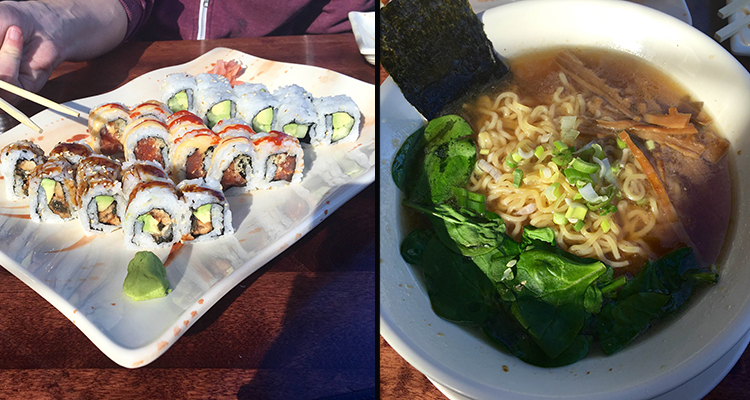 The verdict: It doesn't take a full-on craving to validate the hike out to Tanpopo. The mere inclination should do it. Literally the one complaint we could come up with is the fact that the dueling shoyu bowls came out missing a component, an issue that was immediately ameliorated. Make the trip, and trust us, you'll be happy you did.