This week and weekend saw the opening of "Lightfield" in Milwaukee's Cathedral Square Park. The immersive art installation by Ukrainian and Canadian artist duo HYBYCOZO features eight geometric ground sculptures (that kinda-sorta look like light-up Hellraiser puzzle boxes) and 16 hanging tree lanterns. The show—presented by Johnson Financial Group and Milwaukee Downtown, BID #21—will be on display in Cathedral Square Park through May 5.
We checked out an opening night party on Friday, and were delighted to find oodles of people, an ice bar, free s'mores, free hot chocolate and apple cider, food trucks, and a DJ in a domed tent. It was great! And while those things were just for the Friday party, we'd highly recommend checking out "Lightfield" throughout the rest of winter and spring. It was great, too!
Here are 22 pictures from Friday night: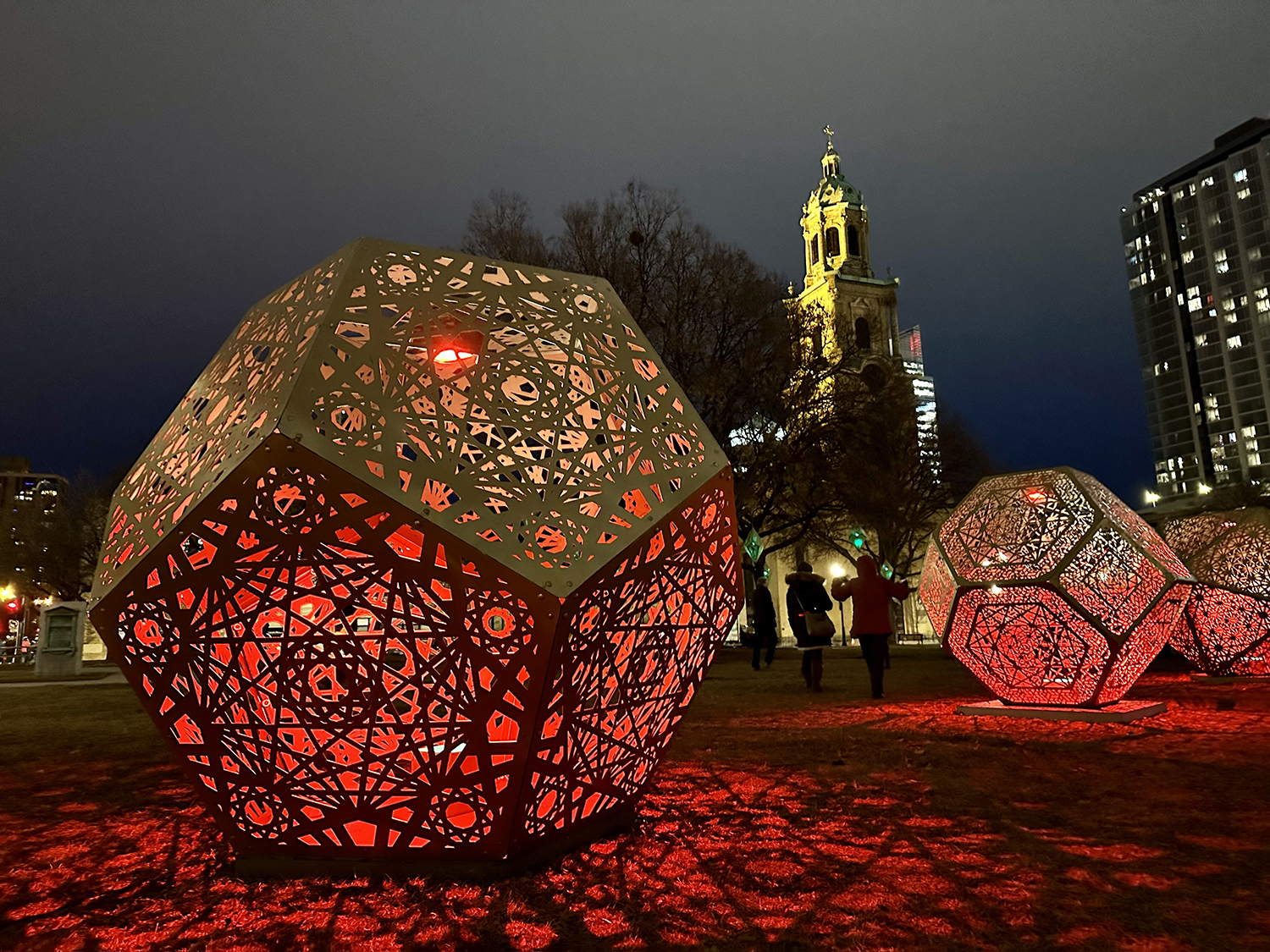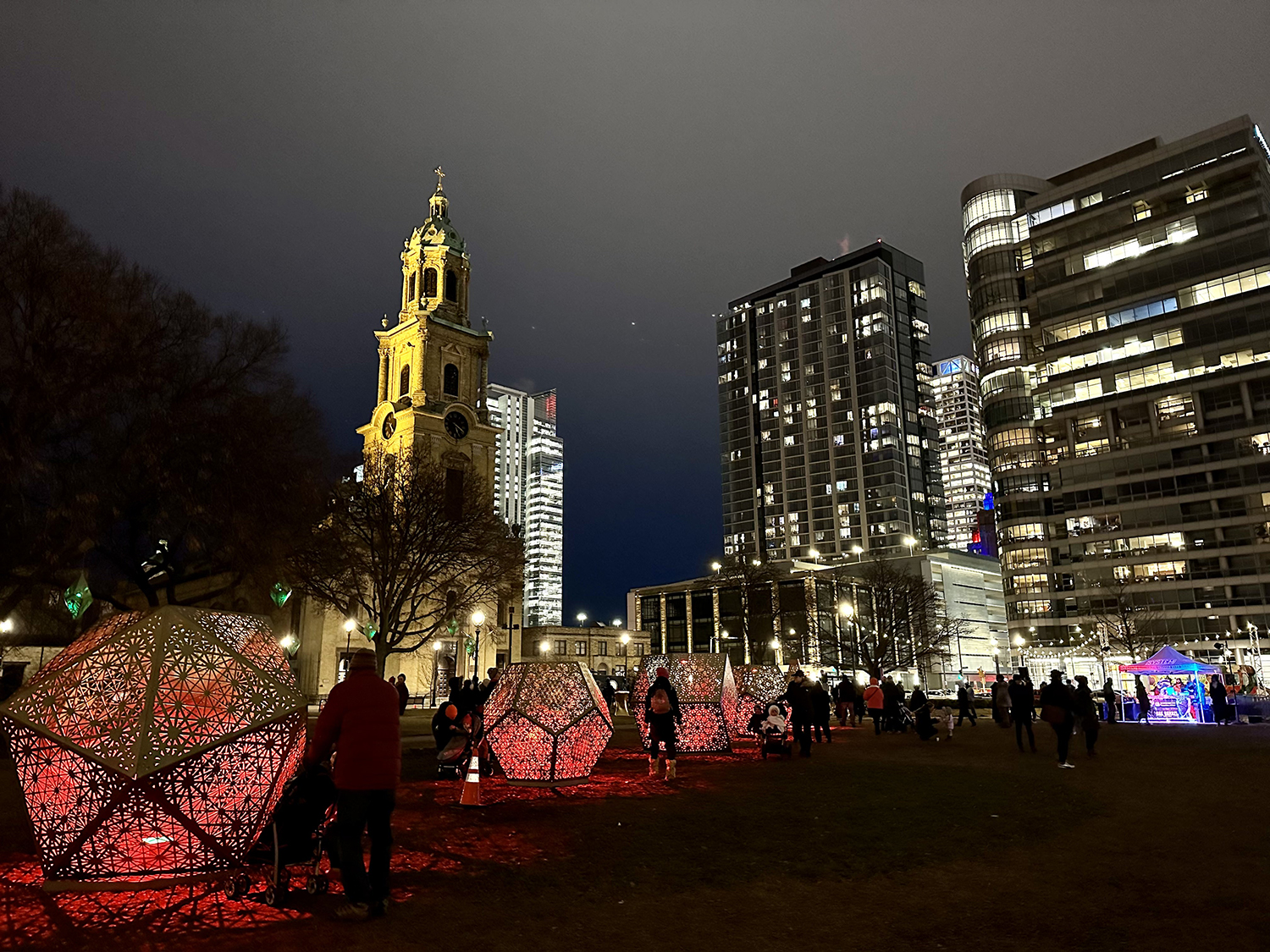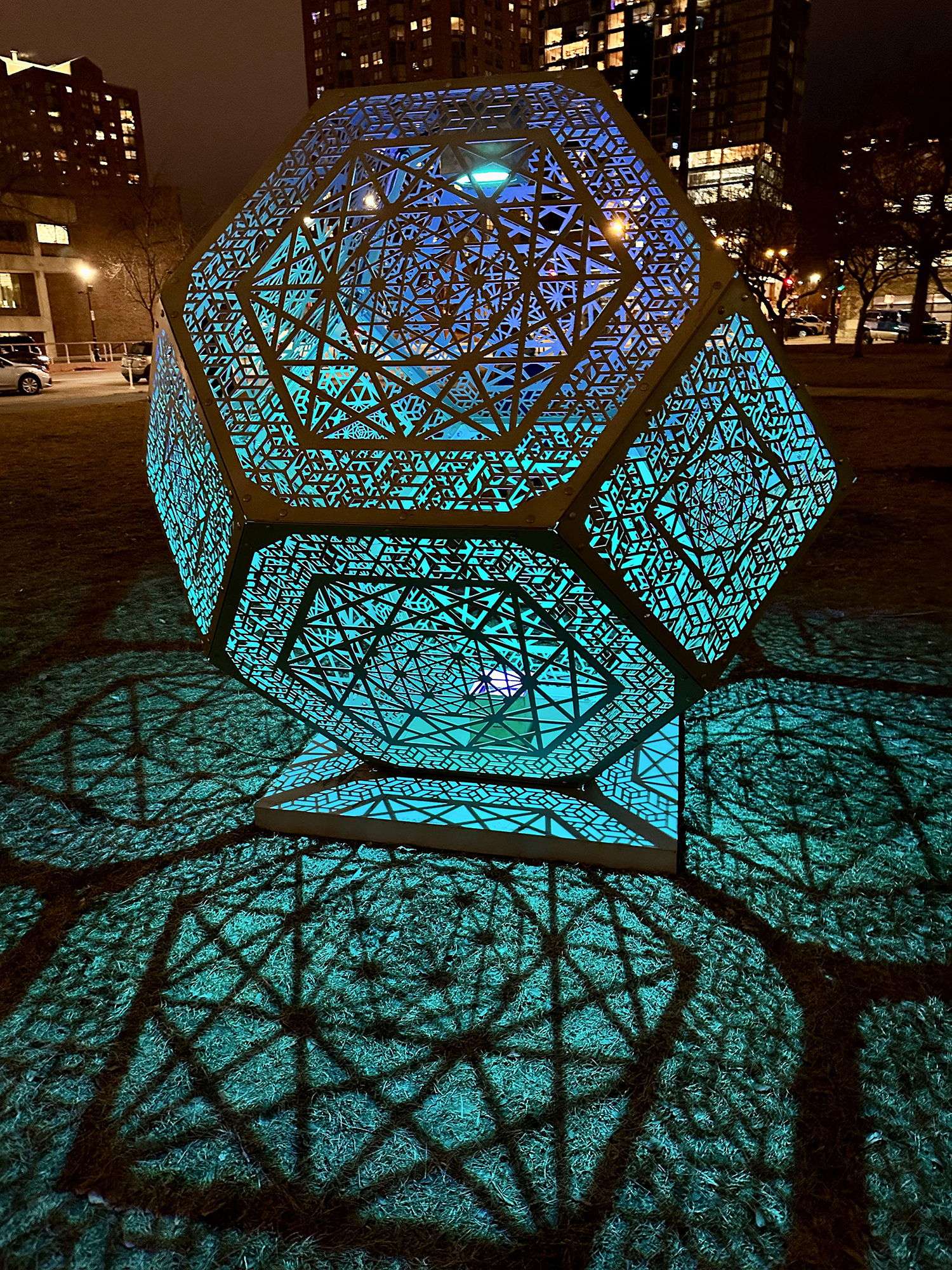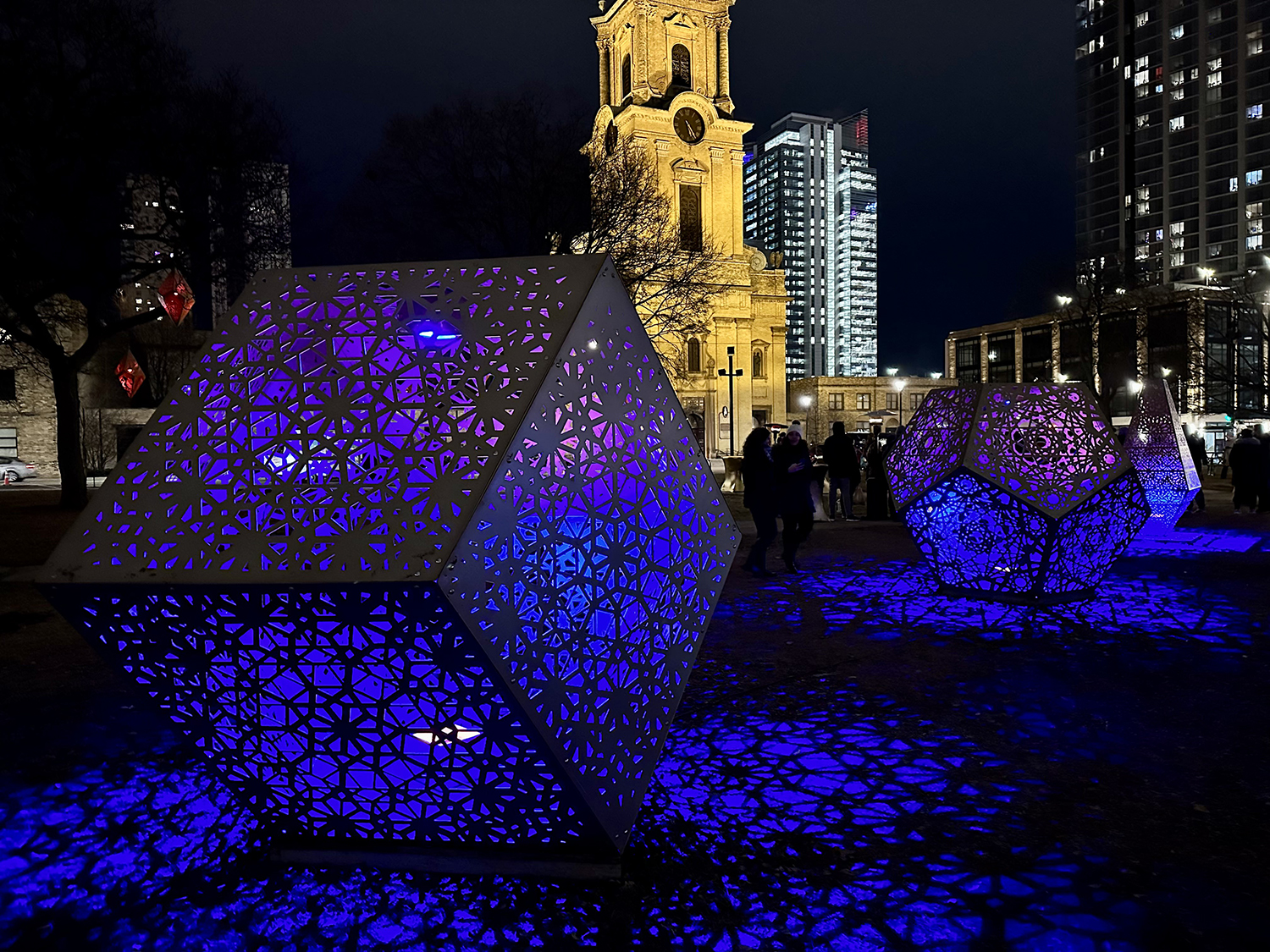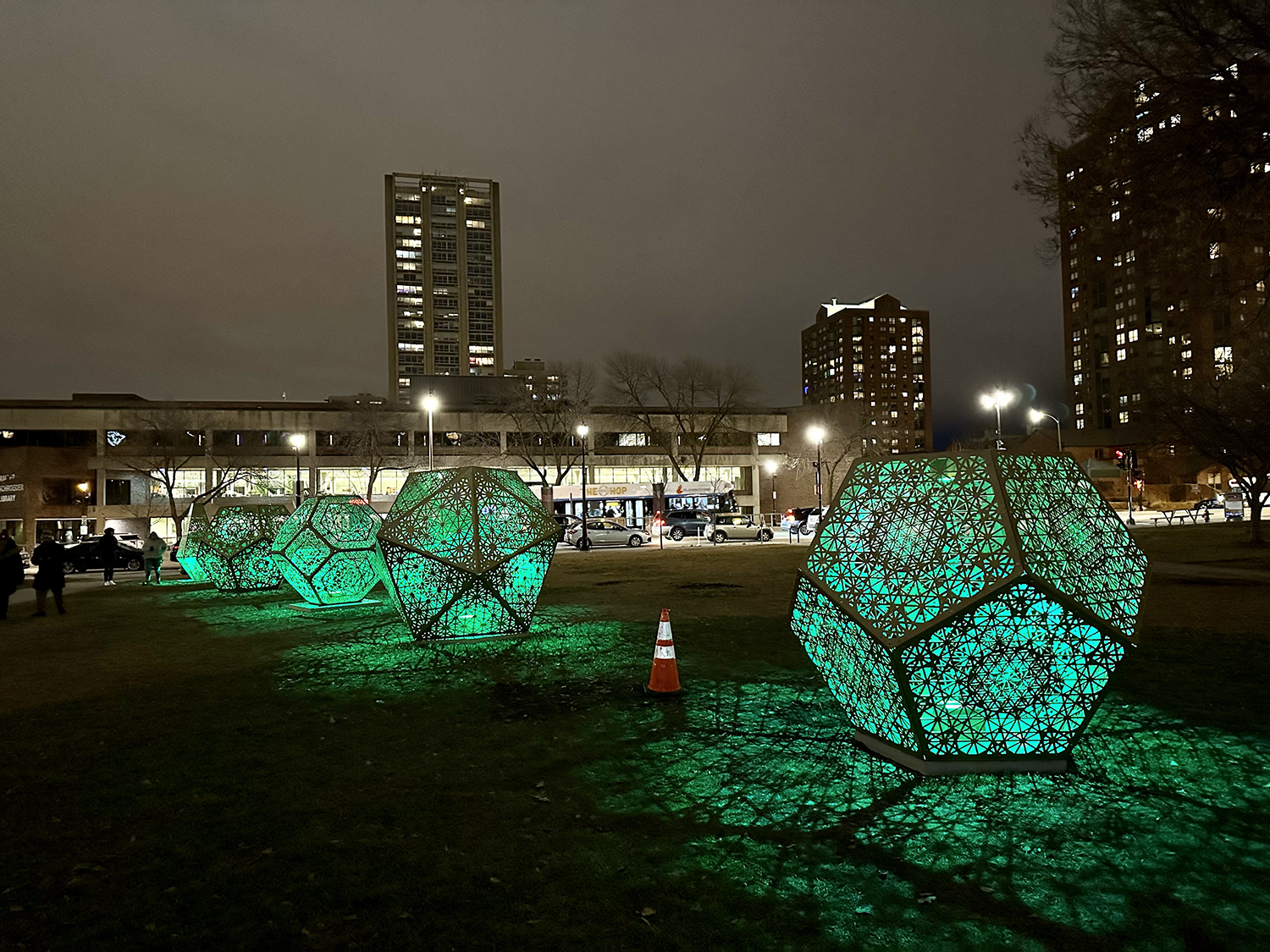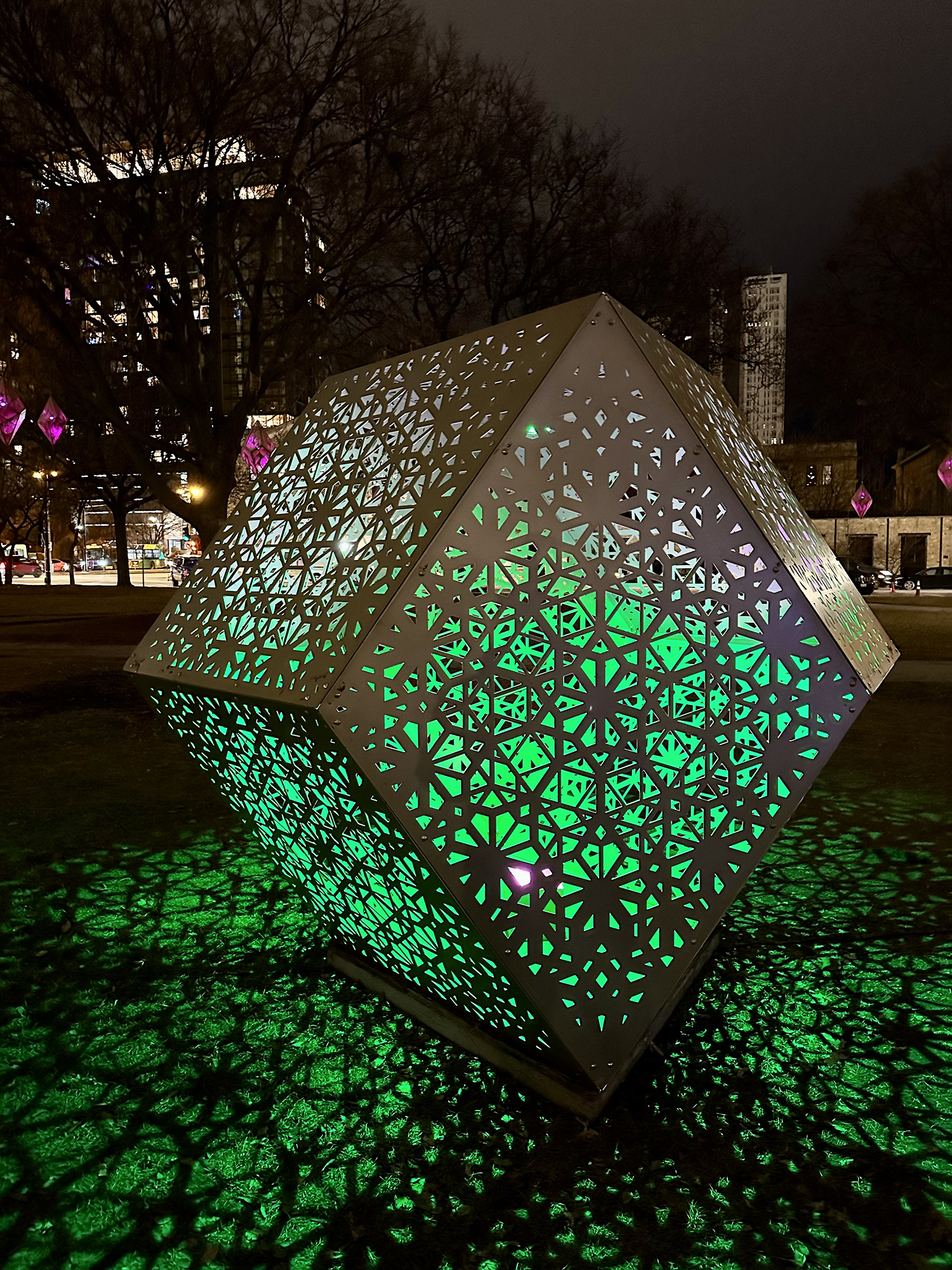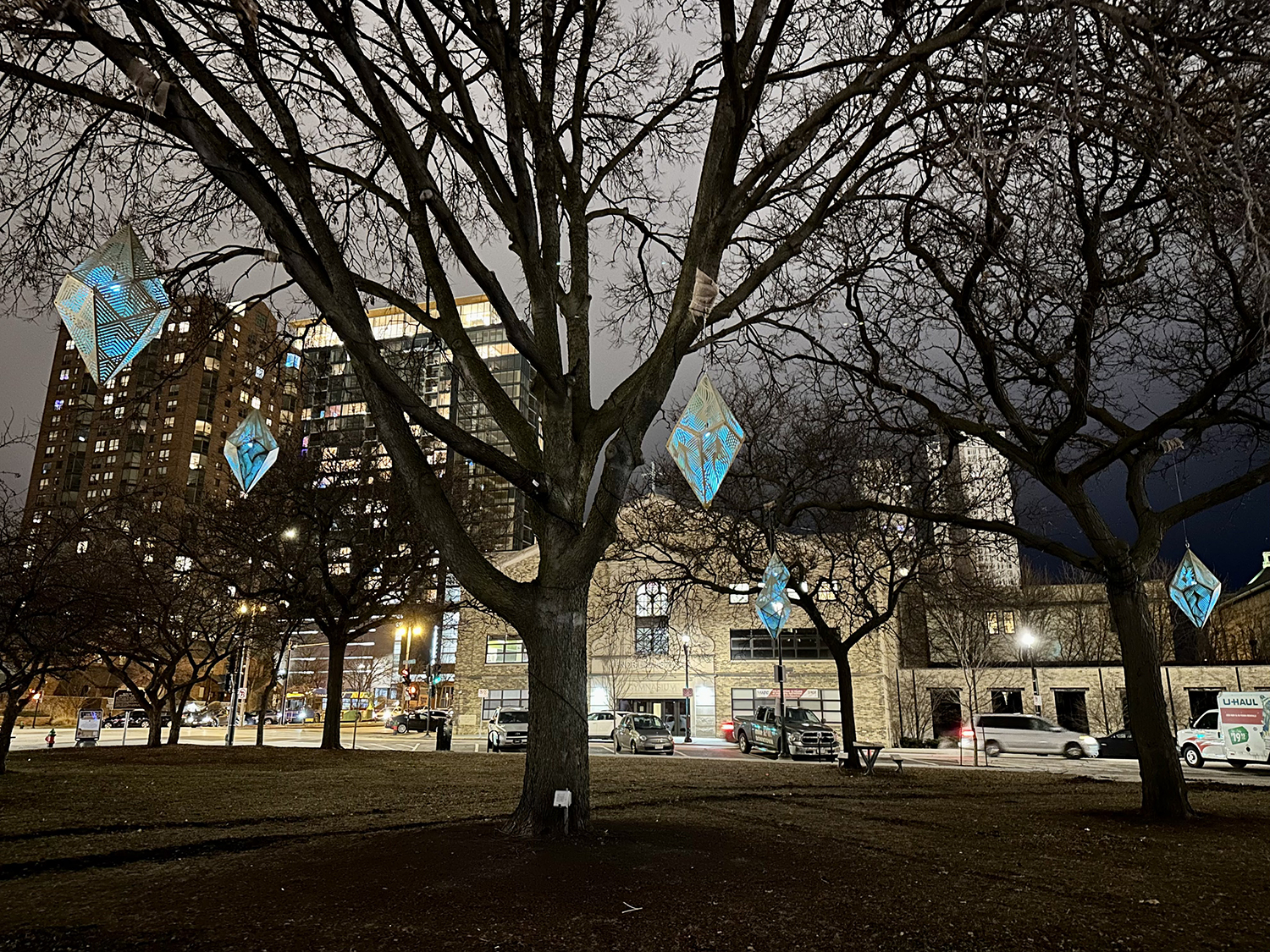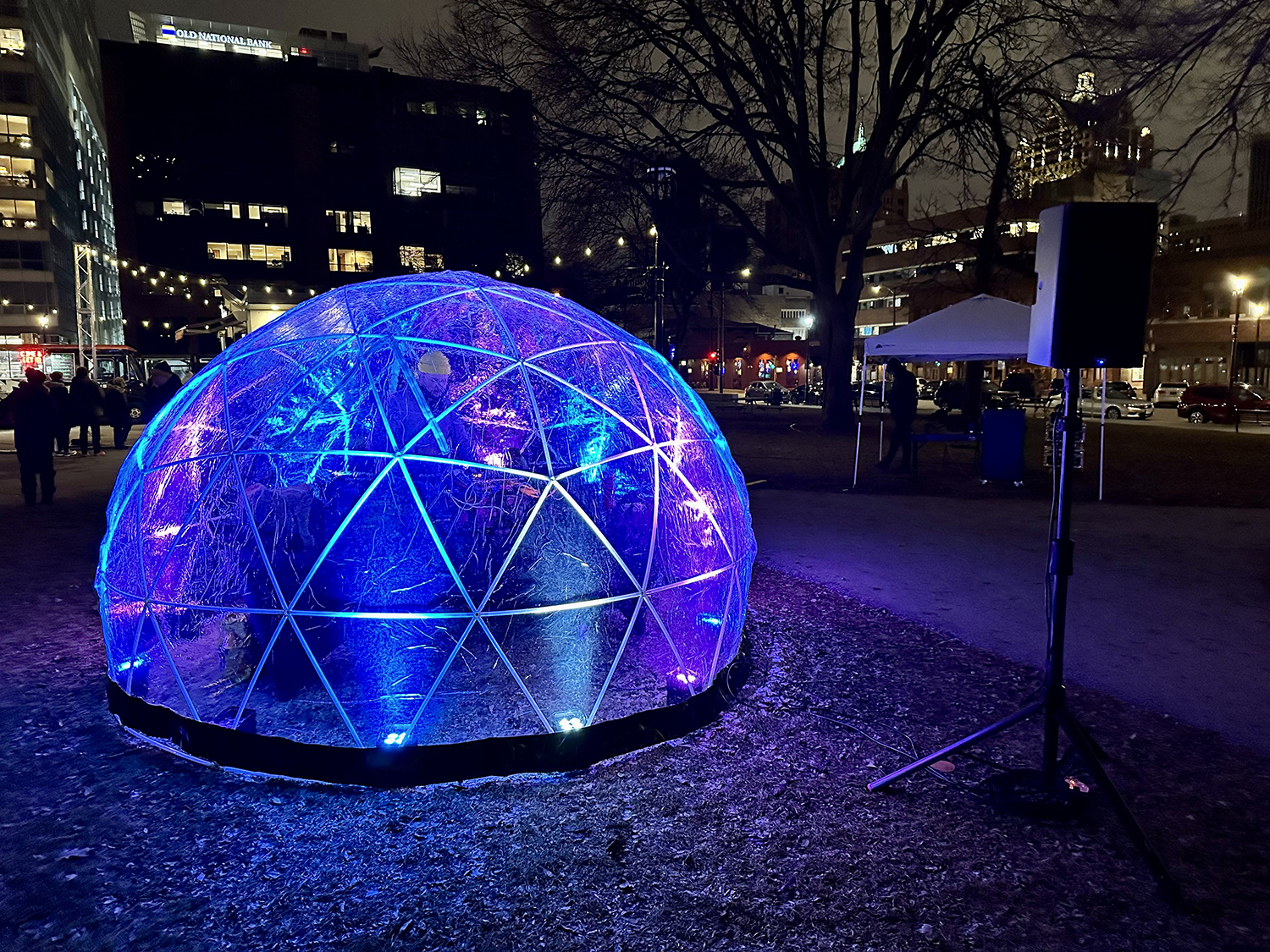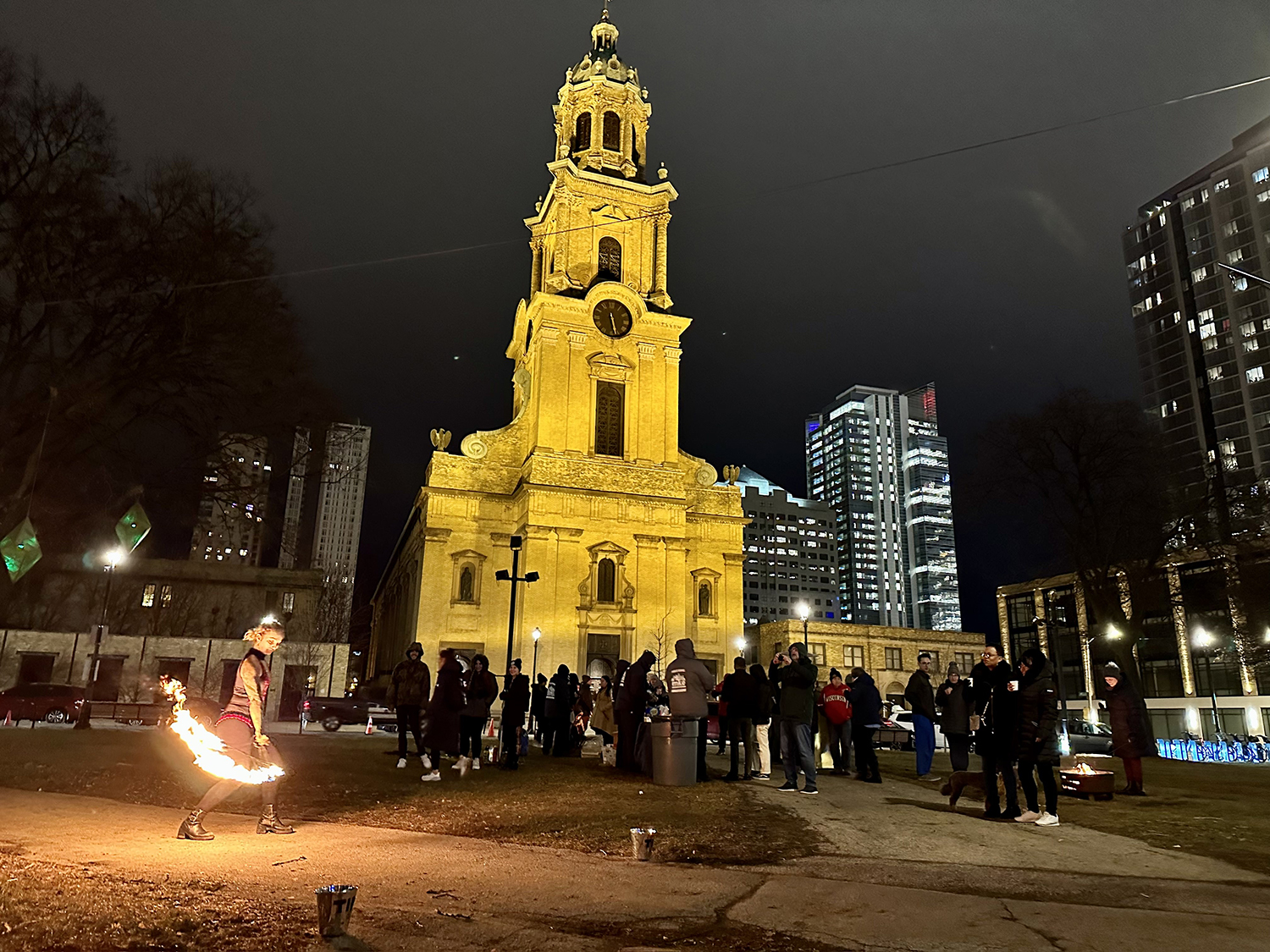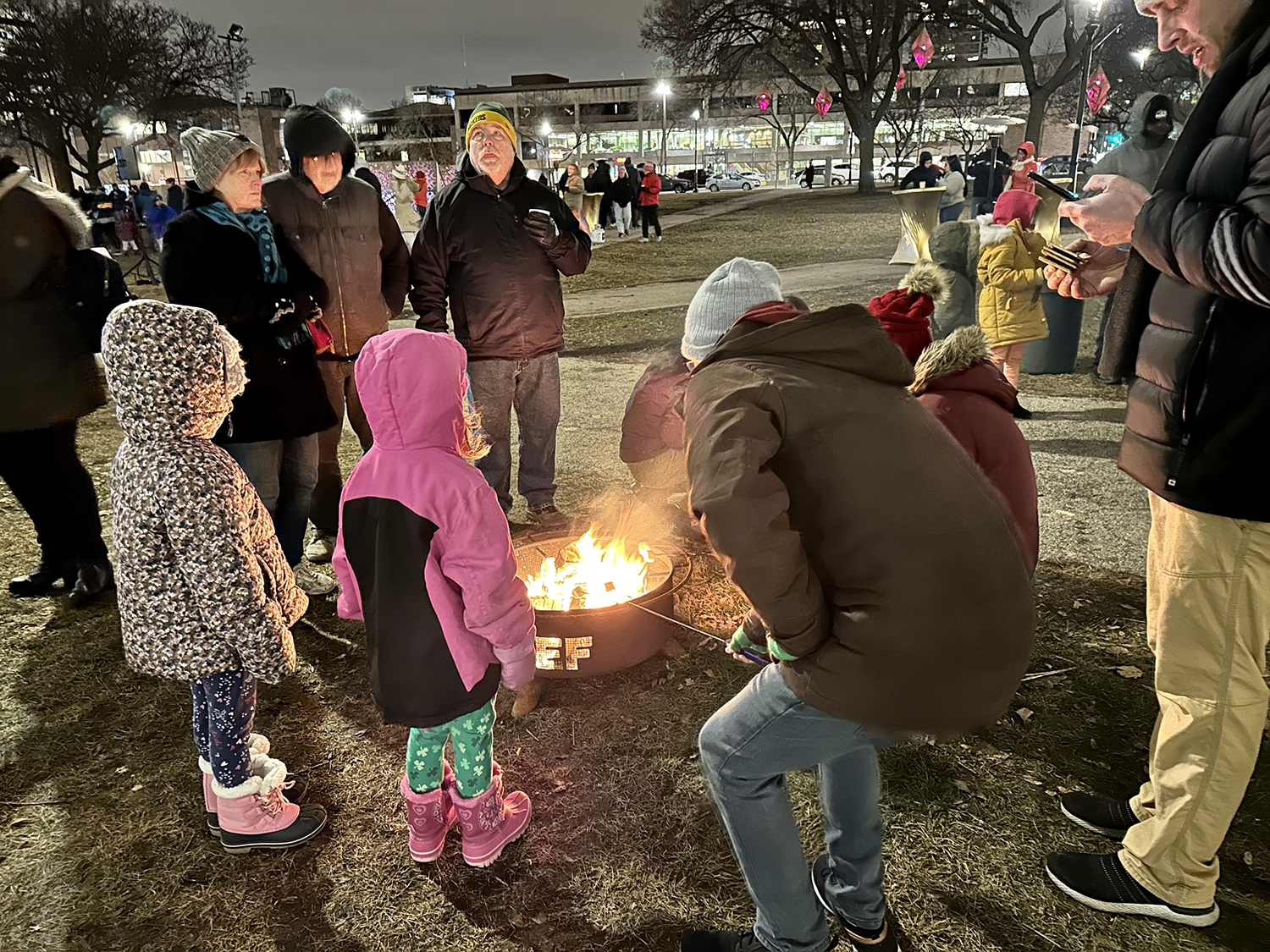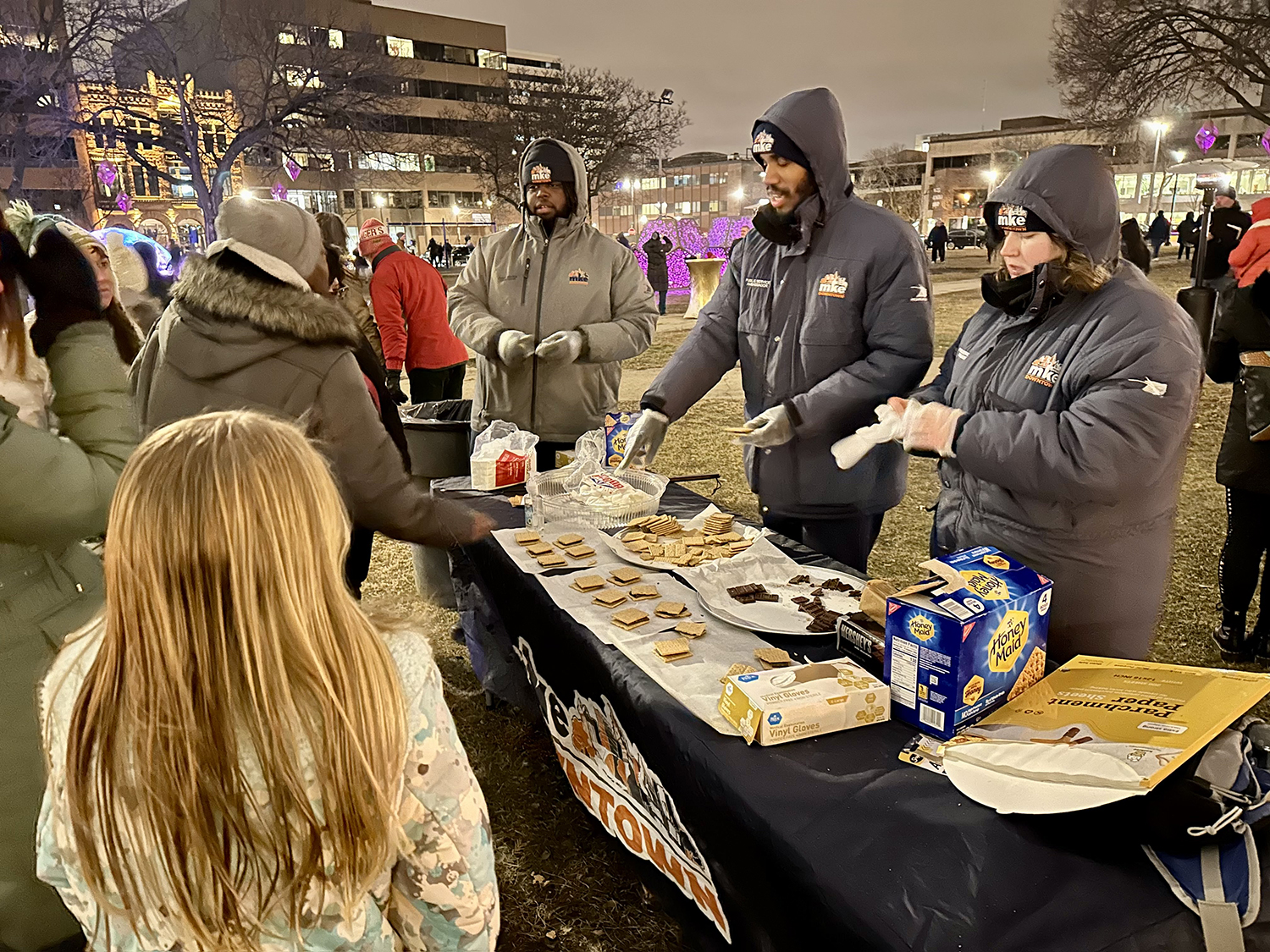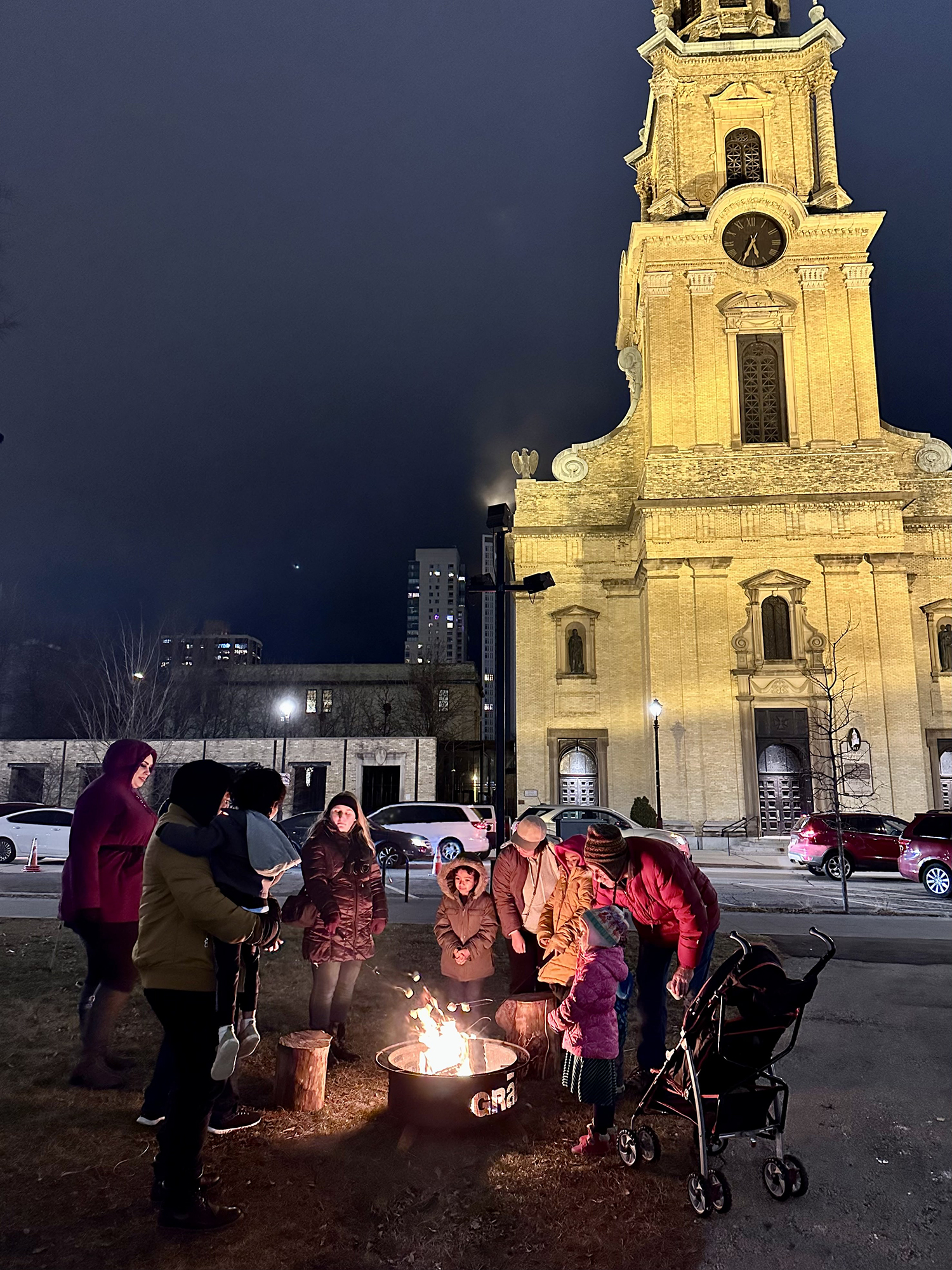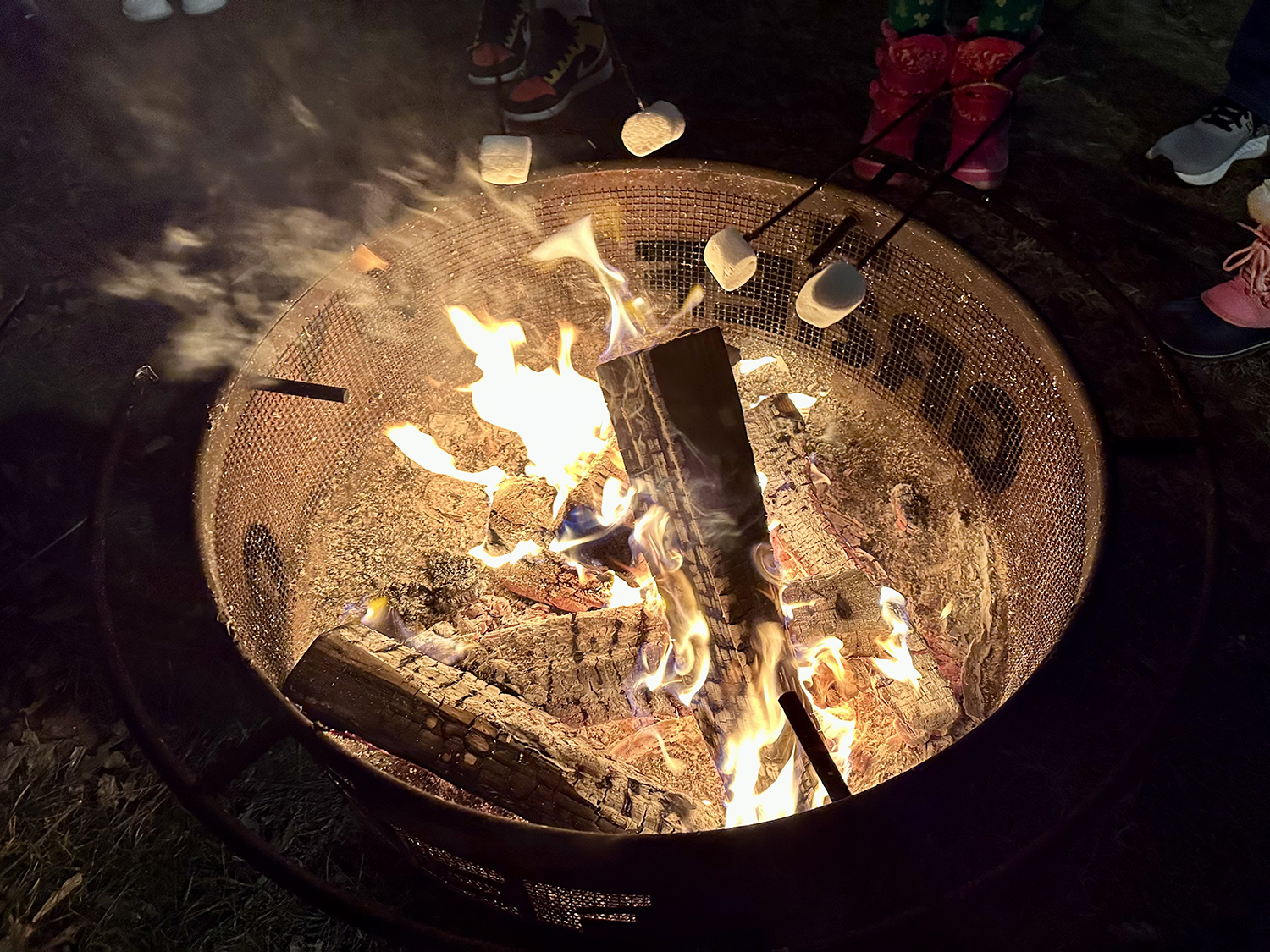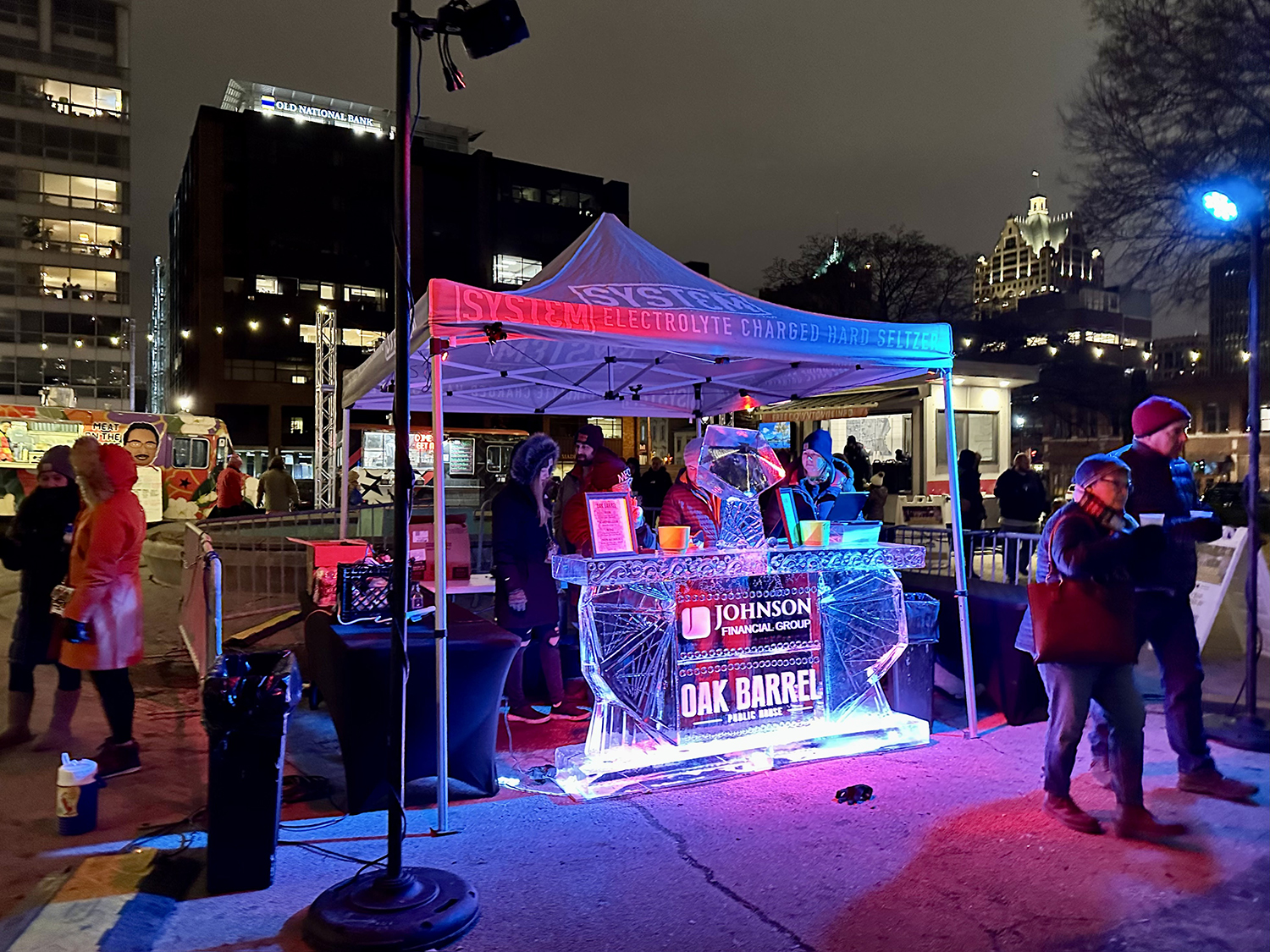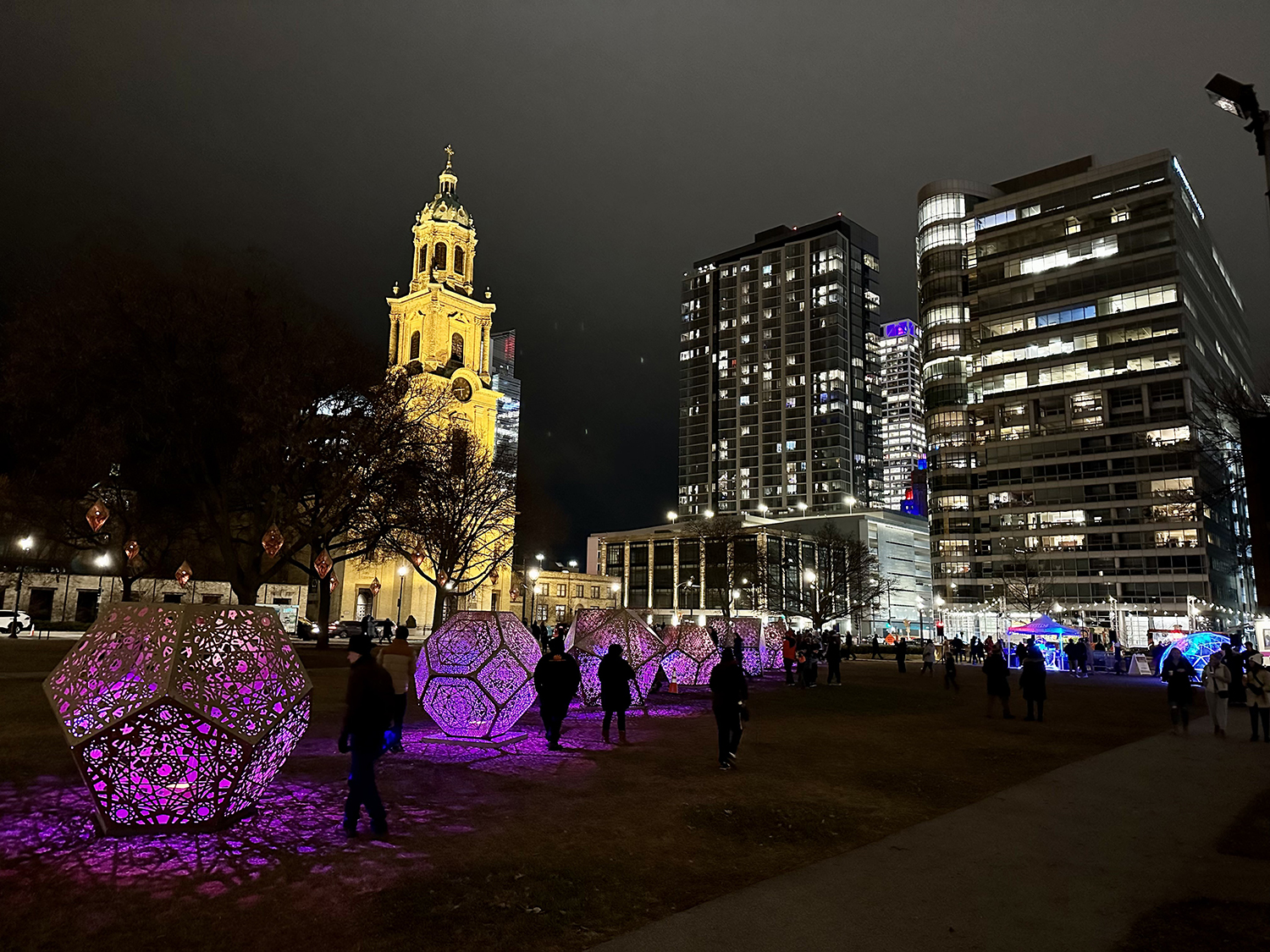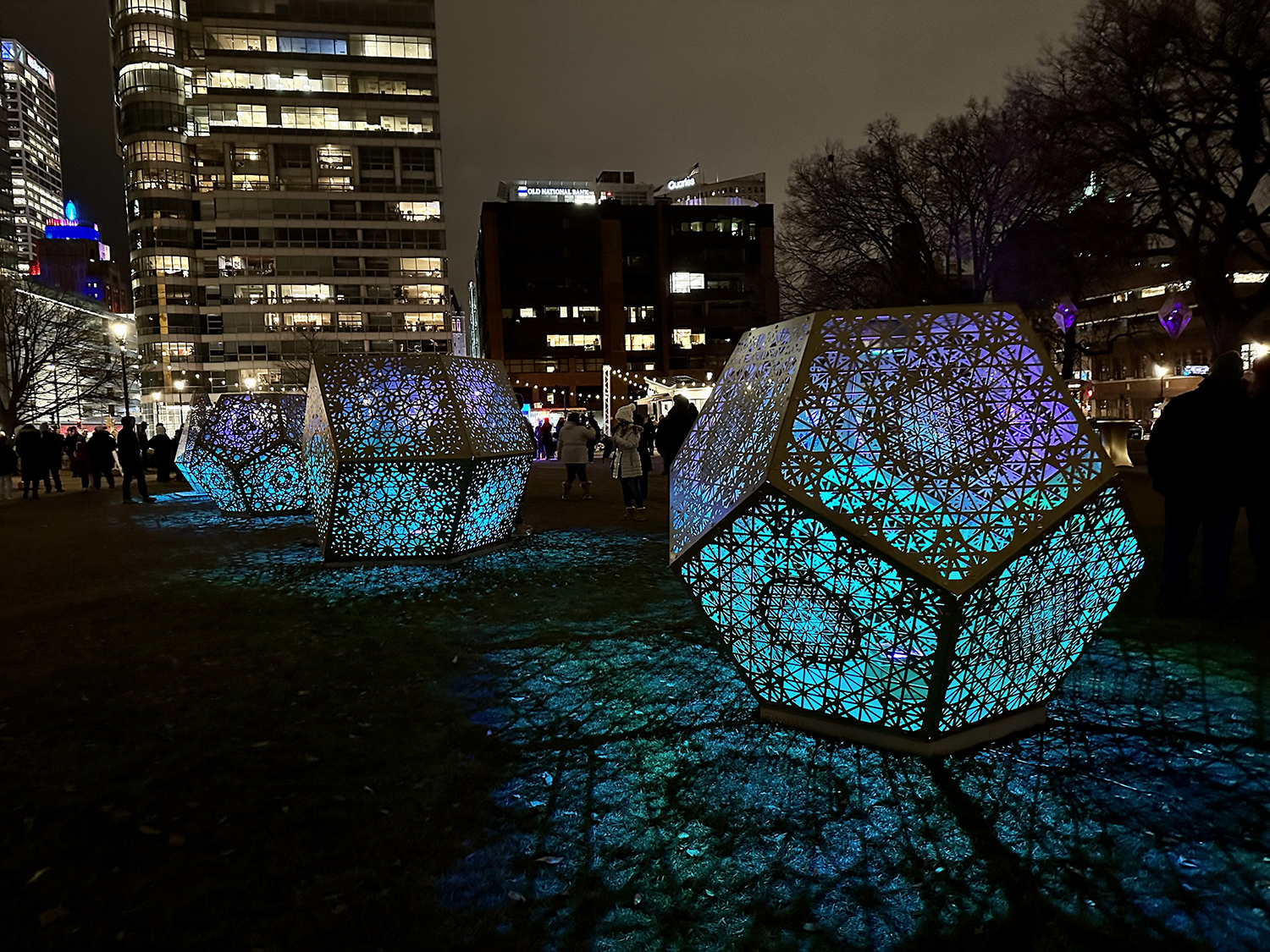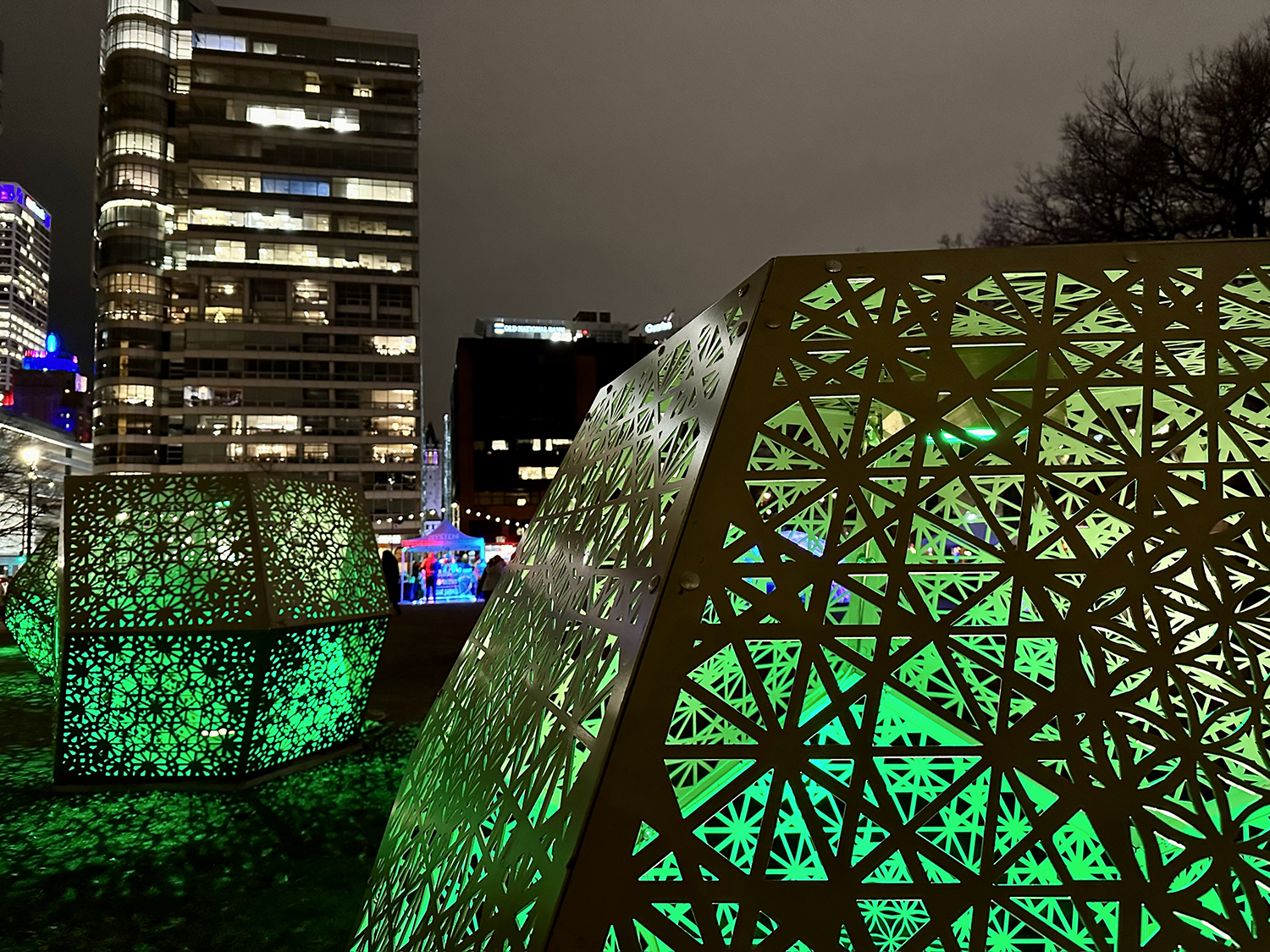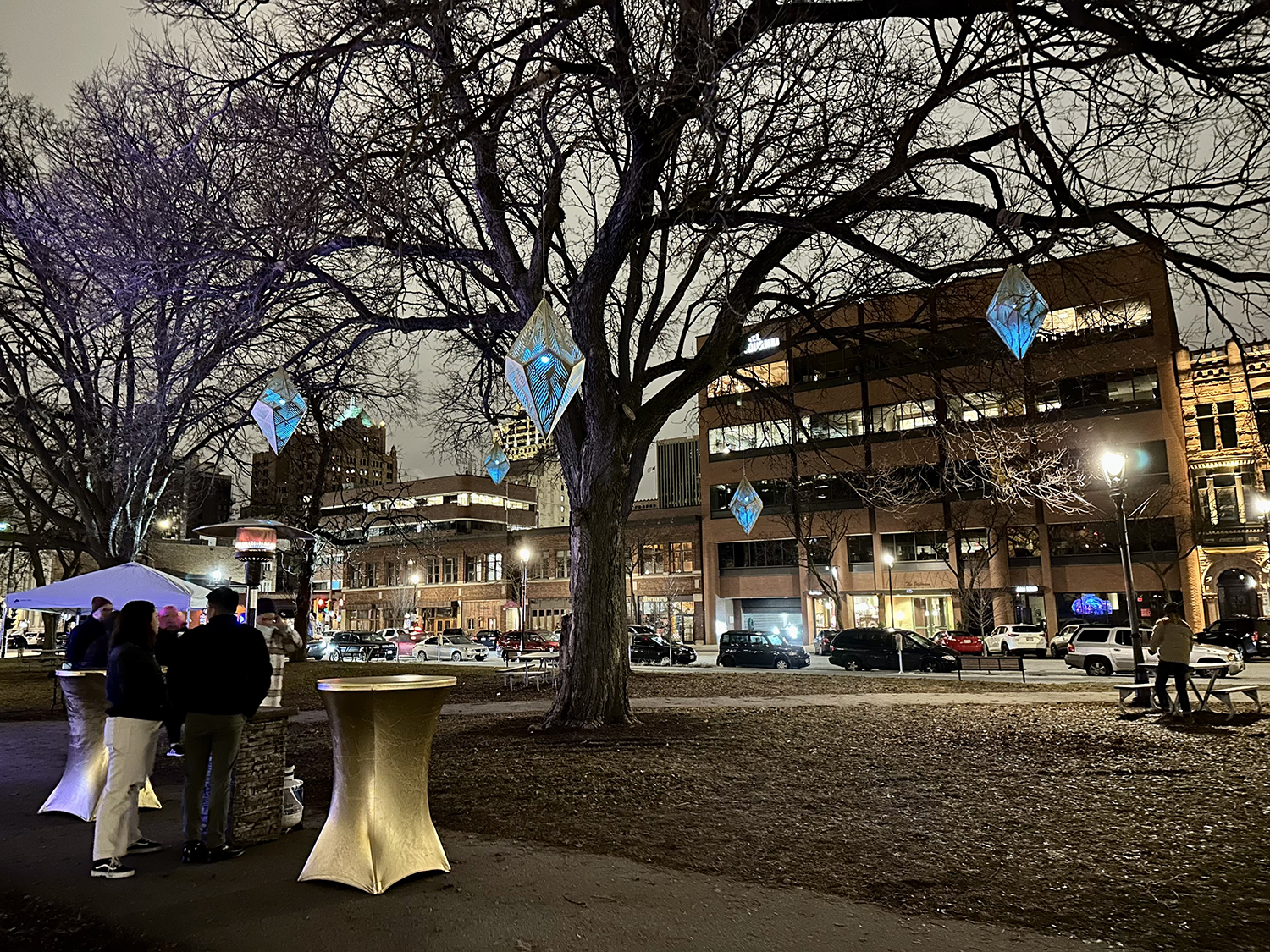 Exclusive articles, podcasts, and more. Support Milwaukee Record on Patreon.
---
RELATED ARTICLES
• Downtown Milwaukee announces new events as an icebreaker to winter