By Cris Siqueira and Shelly McClone-Carriere of Lion's Tooth
In mid-March, just days after the WHO declared COVID-19 a pandemic, we got a package in the mail filled with gorgeous handmade cards that said "Lion's Tooth survived coronavirus." This was a gift from our friends at Pataphor Press, in Chicago. They had sent us amazing art before, like linocut prints of Franz Kafka and Chico Marx, but the cards took us aback. It was the first time we considered the virus in terms of survival. At that point we were still actively looking for a location for our brick-and-mortar bookstore, intent to open our doors in June, in time for the Democratic National Convention in Milwaukee.
We started planning Lion's Tooth in the beginning of 2019. In July we established the LLC, and by fall we were making appearances around town. We launched a book and graphic novel subscription service and held pop-ups with book clubs, readings and bands at the Sugar Maple. We had just launched an Indiegogo campaign when the virus hit. One potential building for the store was shown by our realtor with gloves and then online. It took us a second, but it eventually sank in that Lion's Tooth had been inexorably interrupted by COVID.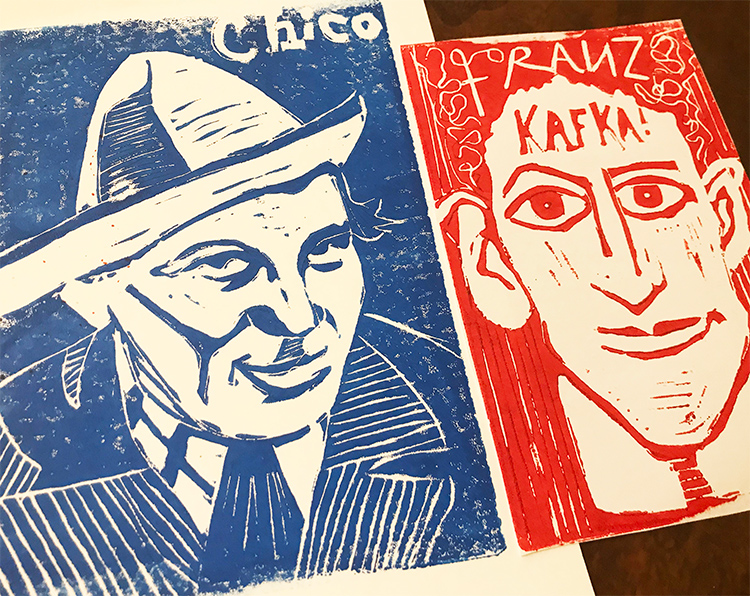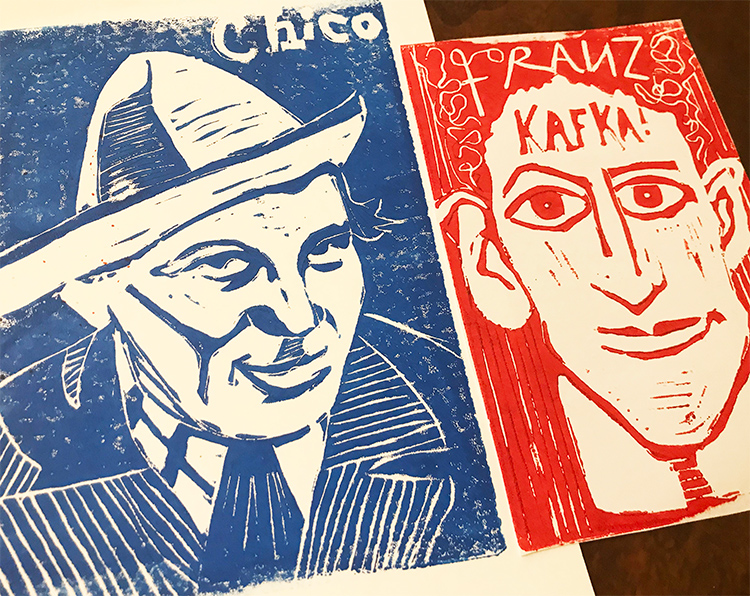 Like you, for the last few months we've been trying to comprehend the magnitude of the pain and loss of life caused by the coronavirus. The numbers are staggering. The scope of this crisis is unlike anything we have experienced in our lifetimes. You would have to be made of stone not to be profoundly touched and changed by 2020.
On a personal level we've been trying to find ways to protect our families. Our constant mindset is "We're f*cked, our friends are f*cked, people aren't wearing masks, no one is social-distancing as they should, we're all gonna die." Like many of you, we can't sleep at night because our brains are stuck on gloom and doom mode. We feel paranoid, overcautious, and then news hit about someone close who got COVID, or let's say 1,300 people dying yesterday in the U.S.—almost half the number of 9/11 victims IN A DAY, every day, give or take.
And of course we are engaged with the nationwide (and global) civil rights movement. Milwaukee is most infamous for being segregated, but it has many more skeletons in its racist closet to reckon with. We stand with Black and Brown folks, and will break our self-imposed quarantine rules to show solidarity in the streets. In our view, Black Lives Matter and ending police brutality is as much of an emergency as the coronavirus.
Meanwhile, The New York Times tells us the best way to sell a book right now is to put it near the toilet paper. Apparently, book sales have gone up considerably at big box retailers like Target and Costco, while general book sales (which includes indie bookstores) are down almost 60% in May compared to 2019. Amazon's #Beelzebezos' fortune has skyrocketed by unknown/disputed figures, and judging by the stock market, rich people have gotten richer regardless of (and perhaps fueled by) this global catastrophe. If you want to feel especially small check out this jaw-dropping demonstration of wealth inequality.
After Lion's Tooth was forced to give up opening a physical location this year we decided to focus on our online presence. We launched a revamped website with a curated selection of books, zines and art, and we now have a Bookshop.org page where you can order any titles your heart desires. Books ordered through Bookshop are sent straight from the distributor, but the indie bookstores keep the proceeds. That's right, you don't need to buy books from Amazon ever again.
In addition, we are proudly promoting the new book by Milwaukee's own Tea Krulos, American Madness: The Story Of The Phantom Patriot And How Conspiracy Theories Hijacked American Consciousness. If you pre-order it from us you'll get a limited-edition comic book plus a surprise treat from publisher Feral House.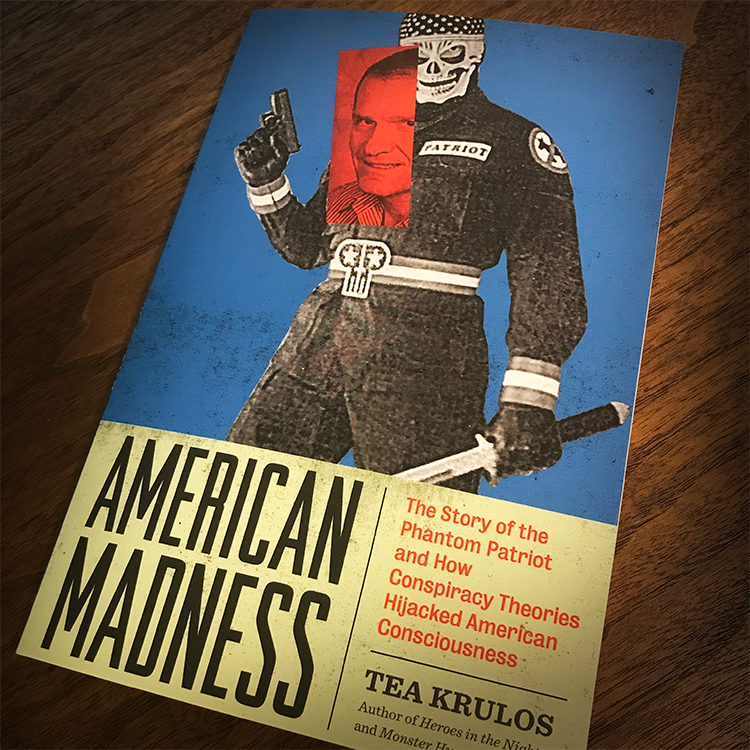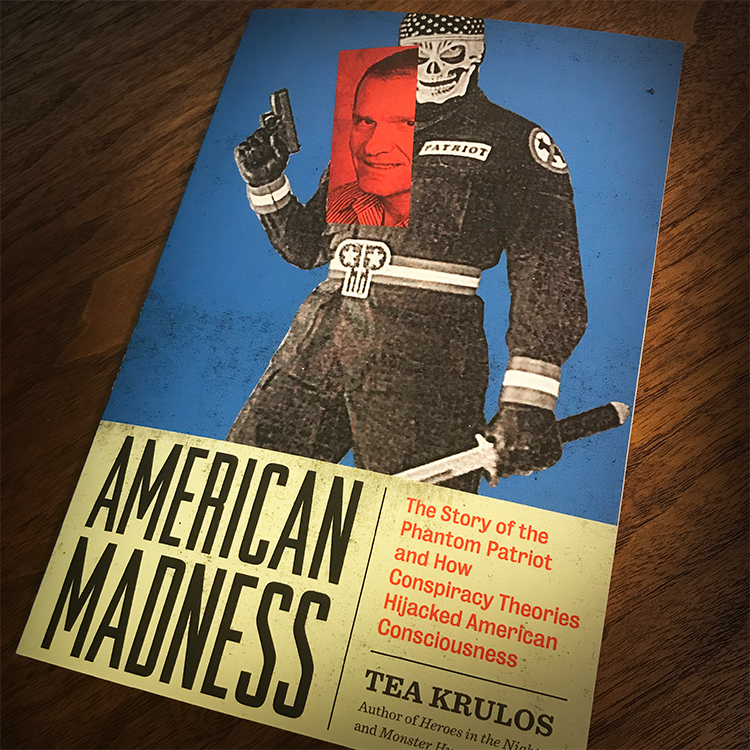 Our subscription service grows stronger every day. We've featured some awesome artists and small presses since January. August selections include an exclusive zine and enamel pin by dwellephant, one of Milwaukee's most beloved illustrators. Adult graphic novel packages will get Adrian Tomine's The Loneliness Of The Long-Distance Cartoonist, with a special treat from publisher Drawn & Quarterly. And the "little kids" packages (up to 7 years old) will include Nietzsche In Shapes And Colors, published by Pataphor, the people who send us all the wonderful art. (This is a gift to the parents as much as the kids.) All of these offerings are available while supplies last, so sign up ASAP. Getting a subscription is the best way to support us, full stop.
Finally, we are restarting the "20 Years Later" series of interviews with some of the world's best cartoonists. Next up is Joe Sacco, whose new book Paying The Land came out earlier this month. Also watch this space for conversations with Kaz, Megan Kelso and Jaime Hernandez, and a tribute to Richard Sala, who tragically passed away in May, just as we were starting an interview by email. This brutal year is truly unrelenting.
On a lighter note, we are inspired by the resilience of other Milwaukee small businesses and their ability to reinvent themselves and adapt to these extraordinary circumstances. Please show some love for our established indie bookstores, like Boswell, Woodland Pattern, and Voyageur, and catch the brand new (and Black-owned) Niche Book Bar. Whatever you do, don't buy books from Amazon or at Target. The big guys are thriving during this crisis, and the little guys need you more than ever.
So, is Lion's Tooth surviving the coronavirus? We sure hope so, but we need your help to get there. We've been holding on to the cards we got from Pataphor as omens of good luck, betting that our dream will outlast the end of times. When it is all over, we will frame one of these beauties and proudly display it along with Kafka and Chico, on the walls of our physical location. There will be drinks and snacks, and events for kids and adults. We'll serve you a beer or glass of wine while you dive into a new book and your children listen to storytime. We've come a long way and found a nice place online, but our wish is still to be Milwaukee's next brick-and-mortar bookstore.