Milwaukeeans work hard and bowl harder. Follow this monthly series to learn more about your favorite bowling houses and some new ones you'll want to visit.
On the drive north towards our fourth Bowling In Place destination, some radio fellas were having an on-air discussion about baseball's status as America's Pastime. They lamented the notion that today's youngsters find 2018 baseball to be a less exciting game than football and basketball, with hockey and soccer coming up fast, too. Who's to say what the future really holds for any of the major sports in this country? Well, we can say from experience that today's kids are getting a huge kick out of bowling, at least at Brown Deer Lanes (4715 W. Bradley Rd., 414-354-4730).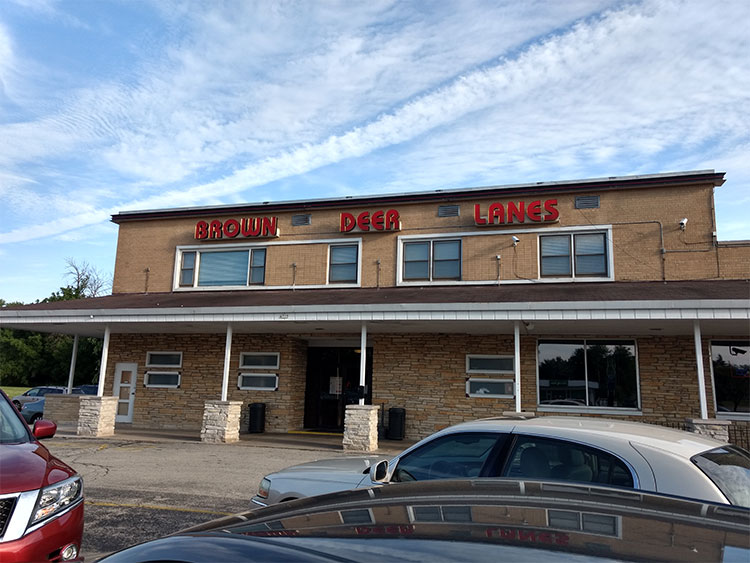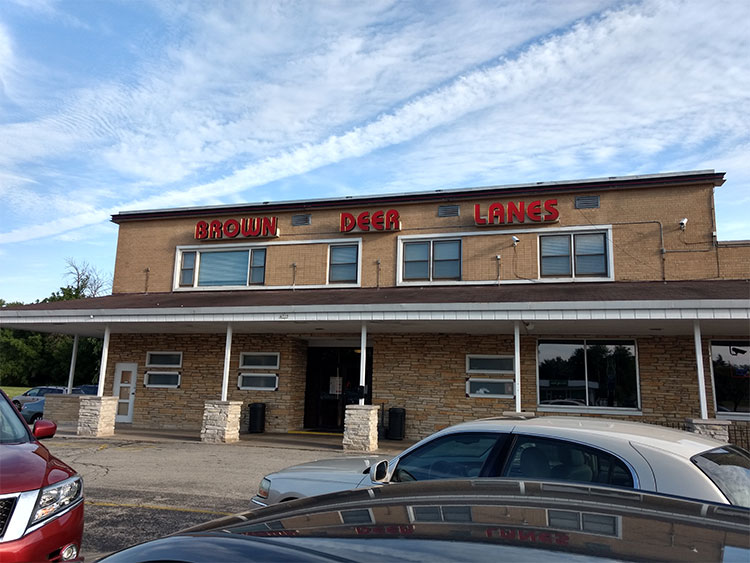 We strolled into a packed house and immediately realized that 75 percent of the patrons were under the age of 10 (all numbers approximate). Could a house this loaded with kids actually provide a decent grown-up bowling experience? There was only one way to find out.
We walked up to the register to get ourselves a lane. The guy behind the counter informed us that they run a two-hour "All U Can Bowl" special for $10 from 12-9 p.m. on Mondays. Not bad! He said they run similar deals on Tuesday and Wednesday evenings, and then Glow Bowling on Thursday-Saturday nights. Good to know. We grabbed some shoes and a 14-pound ball and got to work.
The place is a sort of classic-meets-current bowling house. It's got some old school features, but also ultra-modern scoring with customizable display options and even selfie capabilities. It's nice and clean throughout, and there's a wall of windows separating the bowling alley from the bar. A huge sign indicates that Brown Deer Lanes offers outdoor sand volleyball leagues, as well. We're allergic to jumping, so we stuck to bowling.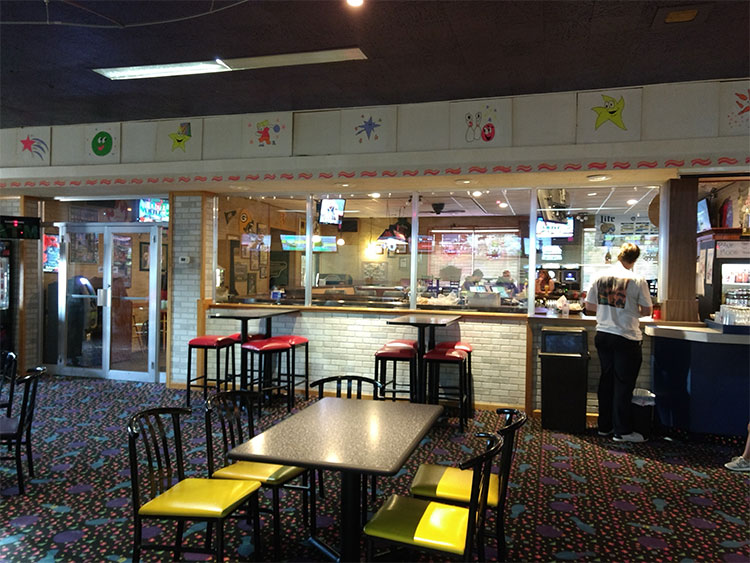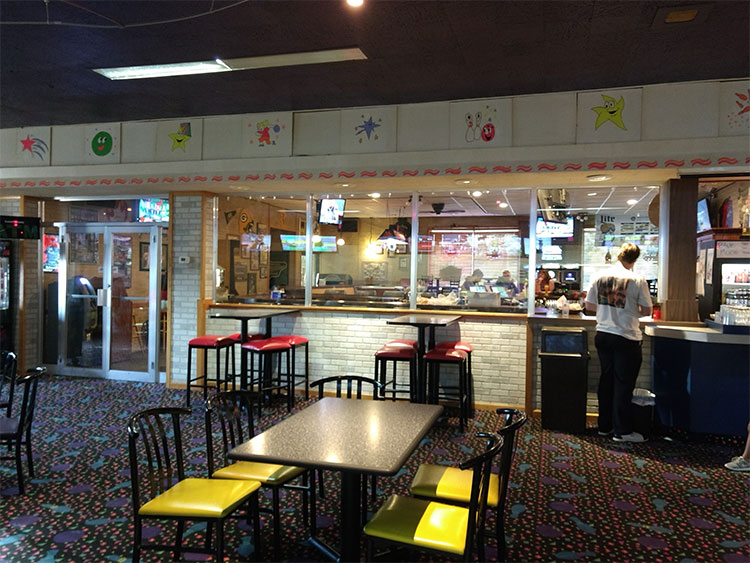 As we sat down at lane 11 and strapped on our Velcro bowling shoes, we realized that we'd never bowled surrounded by this many little kids before, or at least not since we were that age. Over the PA, there were regular calls from the counter to "please wait while our tech comes to fix your lane," almost always because of user error. Would our plans to bowl three games be cut short by incessant interruptions? We decided to bowl fast, just to be on the safe side.
We started out hot, racking up strikes and spares through the first handful of frames, all with little or no celebration. We've turned a little cold and businesslike in our bowling. Then we started to watch the kids playing on lanes 10 and 12. Most were using bumpers and some were using that big ramp thing, but all of them were pretty focused on bowling and loving every second of it. They weren't good, just like us; but they were really really, really into it. They were also very respectful of their fellow bowlers, regardless of age. These observations make for a special moment in the history of this goofy article series. The kids reminded us that this is a really fun game and that we should always take the time to enjoy it.
We slowed down, we high-fived, we joked with neighboring parents, we danced to Portugal. The Man's "Feel It Still" with fellow bowlers and had a great time. Not only did we get three games in during our two-hour block, we actually finished four with time to spare. We bowled terribly, but who cares? This was $10 very well-spent.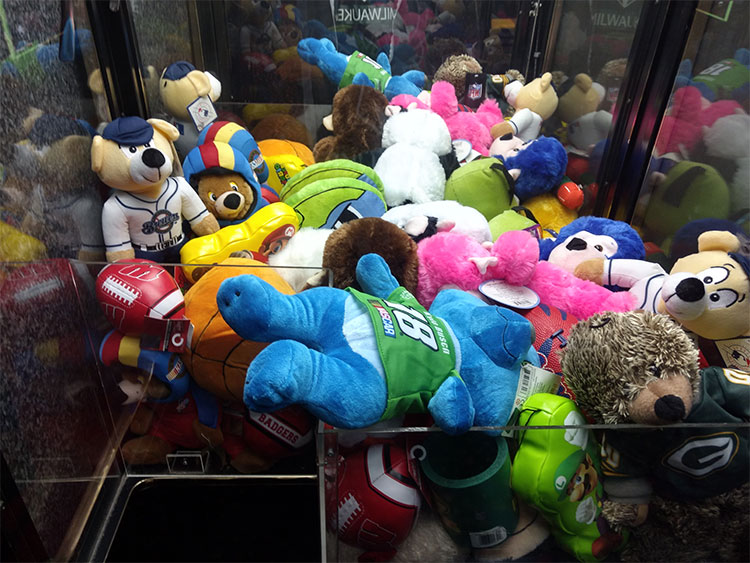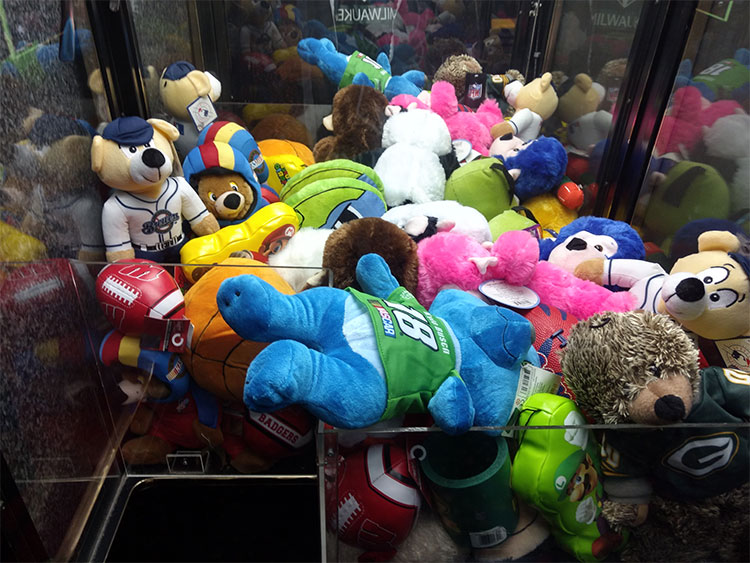 After returning our shoes and bowling balls, we crossed over to the bar for a beer and some food. It's a cozy spot with a big curvy bar, lots of TVs, pull tabs, and darts. We sat down and discussed Subway sandwiches and Mike Vrabel with the bartender while we caught up on some SportsCenter. The menu has a nice variety of signature cocktails, tap and bottled beers, appetizers, specialty fries, sandwiches, salads, and homemade pizzas. While the bartender made a strong case for the fries, a very shareable 12″ homemade pizza sounded like a winner. They start at $10, so a pepperoni pie plus two beers is under $20. What a great way to end a terrific bowling day. Sorry, baseball.
Lanes: 16
Pins: 160
Open bowling: Yes
Bowling balls available for use: About 100
Bowling ball colors: 4 (black, red, blue and yellow)
Automatic scoring: Yes, and the customizable displays can take selfies
Automatic pin-setting: Yes
Automatic bowling: No, but why would you want that?
Crane game (and best prize): 3 of them (one just has candy, which is clearly the best prize ever)
Total beer taps: 8 (Miller Lite, Miller High Life, Bud Light, Leinie's Summer Shandy, Blue Moon, Goose Island IPA, Point Beach Pilot, and Milwaukee Brewing Louie's Demise)
Pitchers: Yes
Food: Yes
Food recommendations (staff): Fries
Food recommendations (us): Homemade pizza
Bathrooms: 2 men's, 2 women's
Jukebox: Yes (internet)
Televisions: Lots
Bumpers: You bet
Wi-Fi: Yes
Glow bowling: Yes, Thursdays-Saturdays
Sand volleyball courts: 4
Fun: TONS