In A-side/B-side, two Milwaukee Record writers tackle various city issues in an informal and hypothetical crosstalk style.
Tyler Maas: Even though the Milwaukee Bucks postseason ended far earlier than anticipated, I've still watched more than my fair share of basketball this summer. Following the satisfying end to the NBA playoffs (all things considered, at least), I've continued taking in hoops in a few different ways. I've enjoyed waking up early and/or staying up late to watch the FIBA World Cup these last few weeks. I've made no secret of my affinity for the BIG3 in all its Ice Cube-infused glory. However, while awaiting another Bucks run, I've mostly gotten my basketball fix these past few months by watching WNBA action.
I can confidently say I've watched more WNBA play this season than ever before. To be clear, I've always respected the league and viewed it as legitimate—it sucks there's enough disrespect and blind/sexist hatred from keyboard warriors out there that I feel the need to say that—but I think my personal uptick is because it's easier to watch games on TV than ever, the league is promoted well, and (much like the NBA at this point in time) the caliber of players and overall quality of the product has never been better. With the burgeoning league seemingly poised for expansion, I'm just going to say it: I want Milwaukee to have a WNBA franchise.
Think about it! Milwaukee loves basketball. The city has a fairly new, world-class arena and an ever-improving Deer District where another pro sports franchise could thrive. We're the hometown of Arike Ogunbowale, one of the league's most electrifying players. There would be great rivalry potential with the likes of the Chicago Sky and Indiana Fever or the Minnesota Lynx (depending on what conference Milwaukee's team would be assigned to). And there would be a noticeable economic impact. Let's face it…Milwaukee is never getting an NHL team, but could there be a way we could score a WNBA franchise?
I've gone on long enough, Dan. Before I dream on any further, I figured you would probably have a far better handle on the likelihood of this ever happening. I know Milwaukee hasn't been mentioned on ANY of the lists of potential expansion team destinations, so it could be a long shot. But why? I know you'd love a Milwaukee WNBA team as much as I would, but what are some logistical, economic, or governmental hurdles you feel might get in the way of that happening? What are some ways they could be addressed? And just for shits and giggles, what would you want this supposed Milwaukee team to be called? I'll hang up and listen.
Dan Shafer: After the Bucks' way-too-early, I'm-actually-still-not-over-it playoff loss to Miami, I needed a bit of a hoops detox. I think I only watched one full Finals game. This is not normal for me.
But I've been creeping back toward watching my favorite sport, and that not only has meant watching Bobby Portis play for USA Basketball, much like yourself, I've been following more WNBA games, and I'm looking forward to the playoffs getting underway this week. Last year's playoffs delivered some truly remarkable moments. Sue Bird's final game in Seattle against the Las Vegas Aces was an instant classic and the Finals between the Aces and the Connecticut Sun was a whole lot of fun. My daughter and I even made a March Madness-style WNBA playoffs bracket. It was great!
And yes, dinguses will be dinguses and those dinguses will discount how great the WNBA is now and continue to be sexist dopes, but it's their loss. They're the ones missing out on watching Breanna Stewart breaking the scoring record or A'ja Wilson continue to dominate or Arike Ogunbowale become a bonafide star.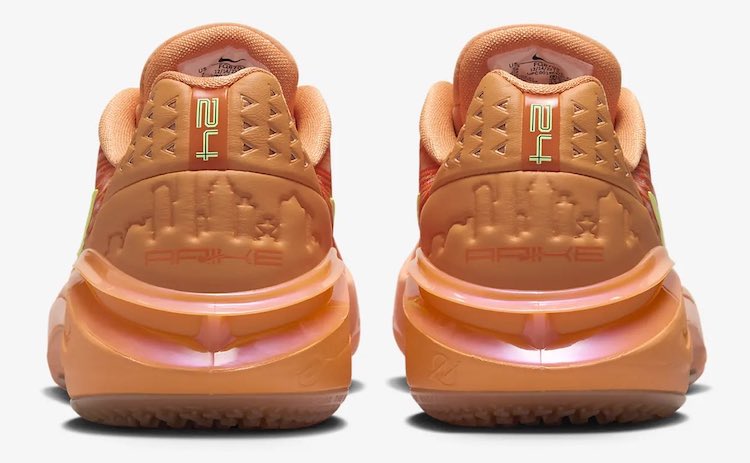 Speaking of Ogumbowale, the Milwaukee native sure is doing her part to put our fine city ON THE MAP. Not only is she emerging as one of the league's brightest stars—a top five scorer, leading the Dallas Wings to the playoffs—she has her own signature shoe with Nike and she put the Milwaukee skyline on the back of the shoe, to "pay homage to her hometown, the community that built her and the family that raised her." How amazing is that?!
So with Ogumbowale set to shine in these playoffs (she was injured last year) and really make a name for Milwaukee in the world of women's hoops, it is a good time to be having this conversation. Because it would be truly incredible for Milwaukee to have a WNBA team.
The WNBA is eyeing expansion, as it is. Which makes sense, because the league is too talented for just 12 teams, and it's only going to get better once NCAA stars like LSU's Angel Reese, UCONN's Paige Bueckers and Iowa's Caitlin Clark join the ranks in the coming years. Several cities were named as potential expansion locations, including Nashville, Toronto, Austin, Denver, Charlotte, Philadelphia, Portland, and the Bay Area. Sadly, Milwaukee didn't make the list.
But it should. Milwaukee would be a great place for a WNBA franchise. Whether it's at the Mecca or at Fiserv Forum, that could be a really enjoyable live sports experience, and I think this city and its crazed sports fans would respond in a really positive way.
I suppose someone would have to step up to make that happen, though. Packers great LeRoy Butler floated the idea last year, but it never really got off the ground. Oftentimes, ownership groups for NBA teams also own WNBA teams. Could the Bucks ownership that includes Jimmy Haslem and Wes Edens have interest? Hard to say, but I would hope that is something they would take a look at as the franchise and its ownership group continues to evolve. As for the name, I mean, it has to be the Milwaukee Does, doesn't it?
TM: While Does would be a nice homage to the Milwaukee Does that played two seasons in the Women's Professional Basketball League more than 40 years ago, I kind of like the idea of a new franchise having its own (non-deer-related) identity. There could be some interplay with the other pro basketball team in Wisconsin—and I'm sure there would be in the unlikely case WNBA expansion comes to town—but I'm all for something fresh and different…I just don't know what that name would be.
You raised another great point regarding the NCAA star power that's soon to be making its way to the WNBA. Either teams will need to increase their number of roster spots to fit the consistent influx of fresh talent joining established veterans in the league (which would do little to bring in revenue or grow the WNBA) or expansion must happen fast. Given the league's shaky history in small markets, it's understandable that safer bets like Toronto, Philadelphia, and the Bay Area are being considered. Similarly, I get why comparably-sized cities that are mainstays in their geographic regions such as Denver, Portland, and Nashville are being brought up. In all honesty, I would guess Toronto is a lock to get a team and either Denver or Portland will get one, too.
However, I'm still holding out hope for—and using whatever limited platform I have—to try to get Milwaukee thrown into the conversation while the WNBA is in this relatively unfamiliar period of growth. What the city lacks in size compared to its WNBA-franchise-having Midwestern neighbors like Chicago, Minneapolis, and even Indianapolis, we make up for with our sports-related passion. On paper, the Bucks shouldn't be here, but they still are and Milwaukee is a better, more exciting, and more beautiful place because of it. I would love it if, by some miracle or someone with the financial means stepping up, that could be built upon by adding a WNBA franchise. I know you agree and I'm willing to bet we're not the only ones who feel this way.