Last weekend, electro-pop superstars Sylvan Esso came to town to play a pair of sold-out shows at the Pabst Theater. Not only was the two-night, two-show residency chance for the project to return to where it all began, it was also a homecoming for one half of the band. Prior to moving to Durham, Nick Sanborn called Milwaukee home for the majority of his 20s. So the Saturday and Sunday doubleheader gave the former Decibully and Collections Of Colonies Of Bees member an opportunity to catch up with old friends and visit old Milwaukee haunts.
After eating breakfast at Benji's and prior to Saturday's Pabst Theater performance, we met up with Sanborn at Rush-Mor Records, a shop he frequented during his years in Milwaukee and a place he still holds close to his heart. Just as we did with MC Chris back in April, we gave Sanborn a $40 budget to buy whatever he wanted. After about half an hour of looking and some reminiscing, here's what the Sylvan Esso member wound up getting.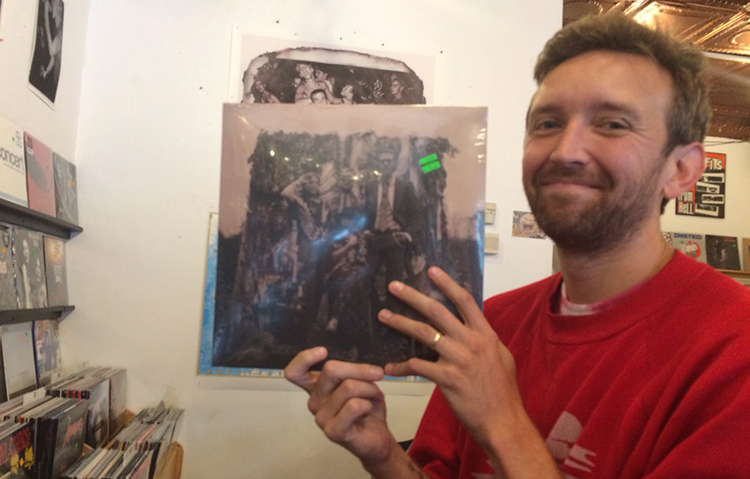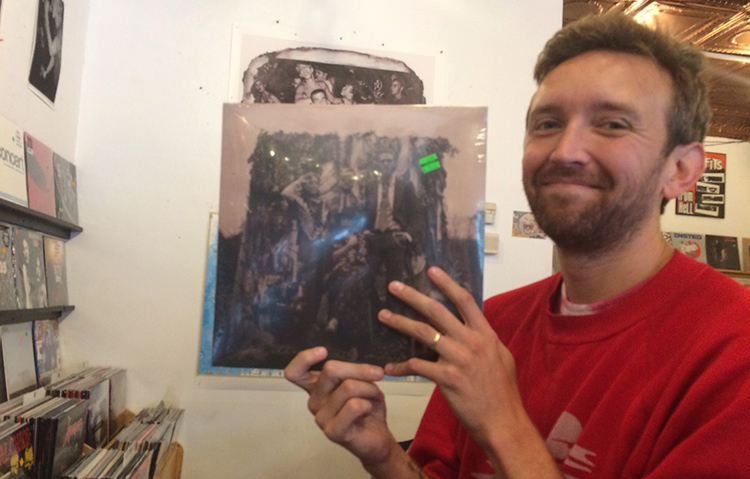 Record #1 — Hello Death, For Those With Many Hearts ($18.97)
"I think Hello Death is one of those bands that I really missed when I moved away. Every time I saw them, they did something completely different, and they just keep moving and exploring in this beautiful, experimental, dark zone that I don't feel a lot of other bands go to. It's one of those bands where, not living here anymore, I never get to see them. There one of the bands here that I miss most."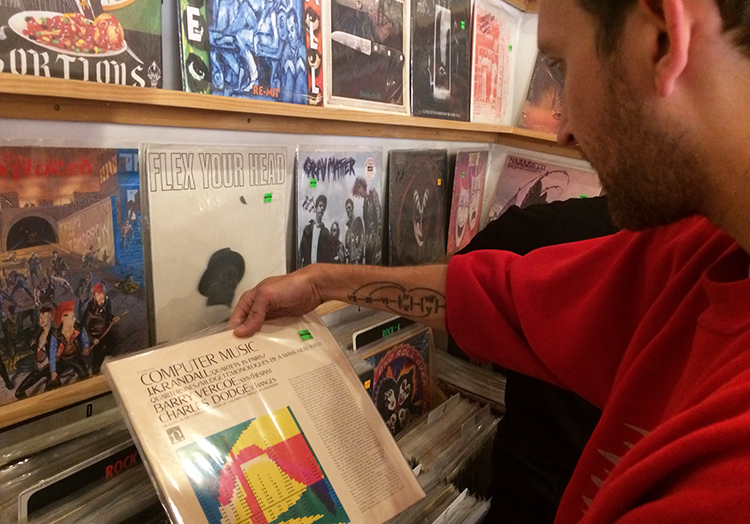 Record #2 — Various artists, Computer Music ($10.97)
"Nonesuch experimental records are usually compilations, so this is three different composers. They're almost always really vie-y and really good. I've never seen this one, which is weird. I thought I'd seen all these. It's especially interesting because it's digital rather than analog. It's like the birth of computer music and I'd never seen it before. And you usually can't find these on any of the streaming services. I've been trying to go back into old Nonesuch stuff lately. I have no idea what this is going to sound like. It's probably going to sound pretty heinous, but it's worth the trip."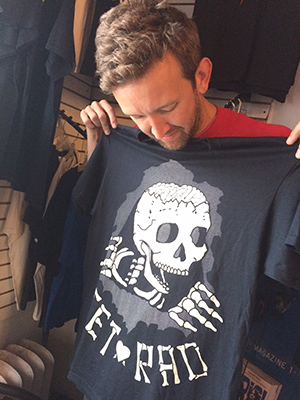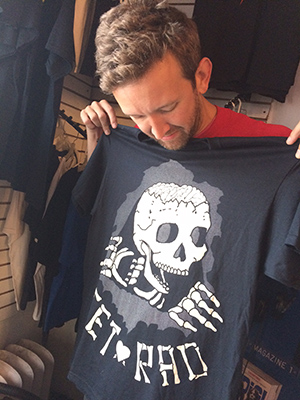 Shirt #1 — Get Rad ($10)
"Oh my god, is that brand new Get Rad shirt?! Holy shit, that's kind of amazing actually. I think I have to get this. It's a large, but it'll do. You want your hardcore band T-shirt to be as big as possible, I think. Man, that is something!
"I remember seeing them at Frank's [Power Plant] a bunch of times, Cactus Club a bunch of times. There was some great show that was a super-trio show with them and Call Me Lightning and somebody else. Was it their [split 7-inch where they covered each other] release show maybe? I think I'm super biased towards Call Me Lightning because I think they're, like, the greatest rock band that's ever come out of this city. They're fucking amazing."
Total: $39.94
Records In Consideration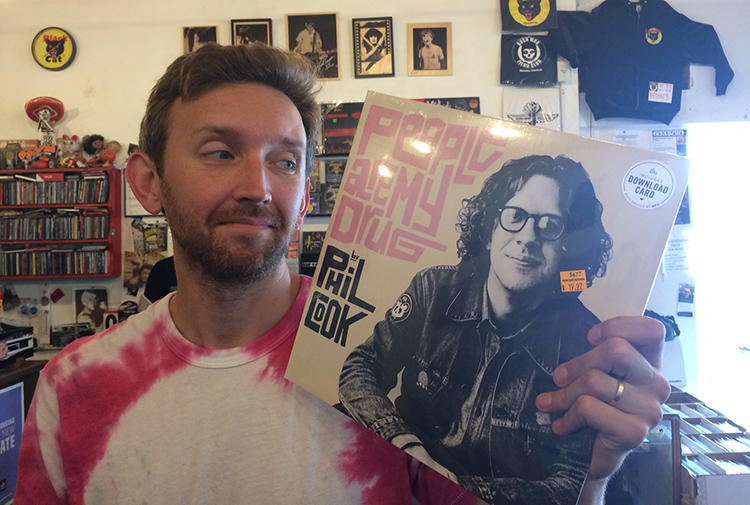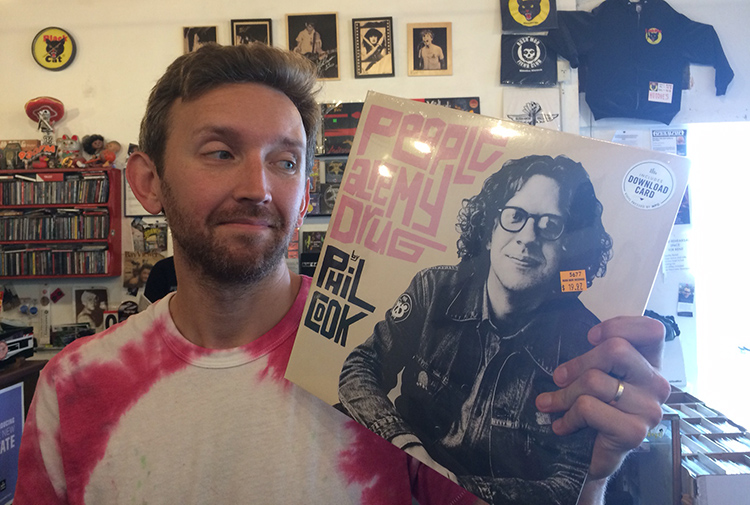 Phil Cook — People Are My Drug
"So this is Phil Cook's newest record, People Are My Drug. [Spouse and bandmate] Amelia [Meath] sang on this and co-wrote the song 'Miles Away.' I actually don't have this. I have some MP3s that I cherish. But yeah, I just love Phil, and this record is such a huge step up for him. Every song is great and it's just full of all my friends. We just played with him at Eaux Claires and I got to play bass in his band for a couple songs, which was totally terrifying."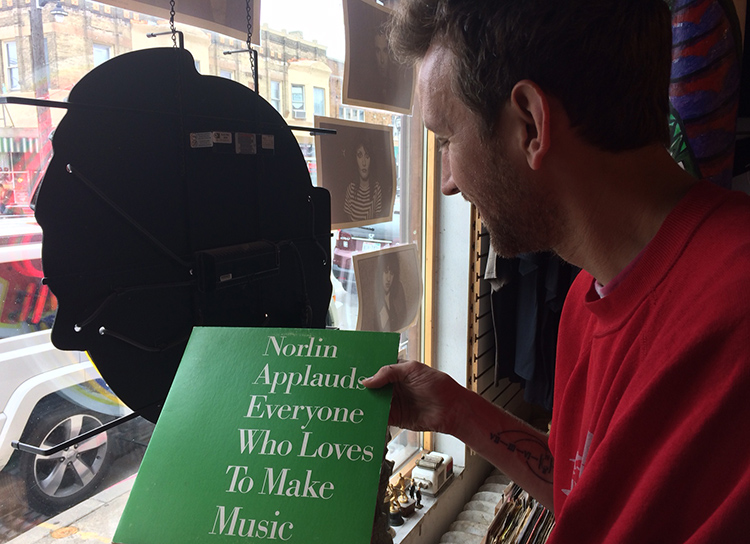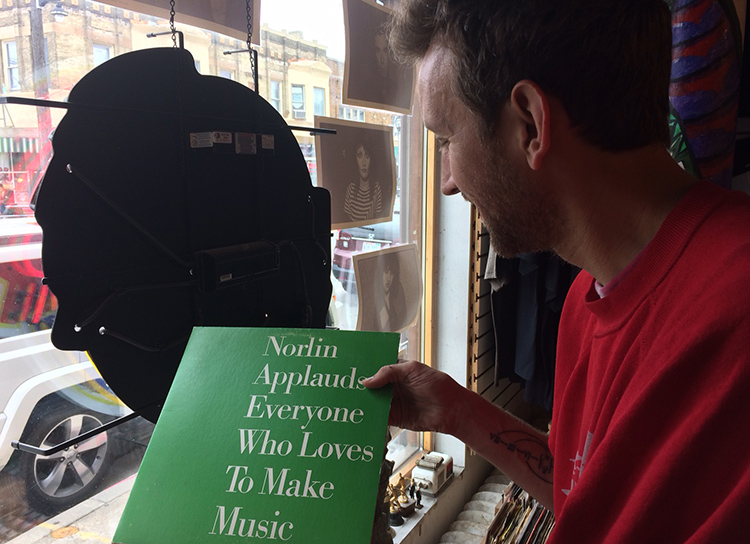 Norlin? — Norlin Applauds Everyone Who Loves To Play Music
"Wow. How about this? Thanks, Norlin. It's a vibe-y cover and title for a record. This is a very dollar spread for a dollar bin. We might be striking out here. Usually, the dollar bin is like searching for water in the desert. When you hit, it's magical, but the vast majority of the time you don't score."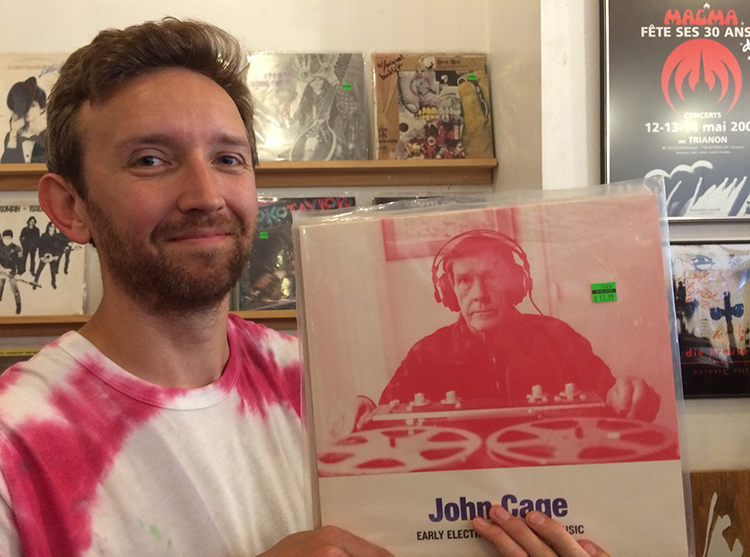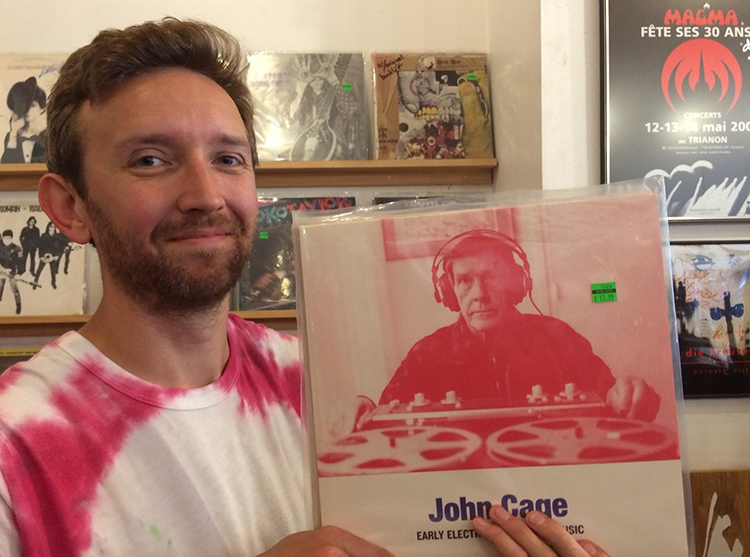 John Cage — Early Electronic And Tape Music
"I don't own it. It's a great combination of John Cage's early stuff. It's one of those dudes where, even though some of it's really out there, his brain was so beautiful and he was such an insane composer. I could see wanting to throw this on around the house in the afternoon, which is why I'd want to have the record version of it. This has been out like five years now and it's a really cool comp."
Closing Thoughts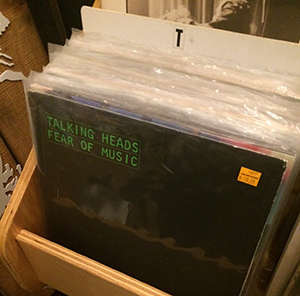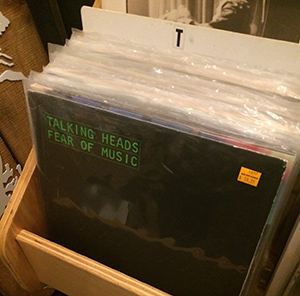 "It's weird. We walked past that Talking Heads Fear Of Music record and I can remember buying that here. I still have my copy of Fear Of Music and I bought it at this store. More than any record I bought, what I remember most is just hanging out here and shooting the shit for like an hour. That's kind of the thing to do.
"This place was always my corner shop. I literally lived a block from here the vast majority of the time I lived in Milwaukee. I worked next door at Honeypie for a while and Burnhearts, so this was always the place I was coming by on way to get coffee or on my way to and from work. That's the thing about a record store: you want it to be the hub of the neighborhood. People think that about the corner bar, but I think this record store was always more of that to me. And there's only one Bill Rouleau in the world.