Over the course of the last 10 months, Sam Sumner—an electronic musician who releases material under the "Hot Science" moniker—accomplished enough in terms of both quantity and quality of output to have what most artists would consider to be an extremely productive year. Though he could definitely get away with calling it a year and focusing on 2021, there's still more on the way before the calendar turns. And it appears he's saving his best work of 2020 for last.
On Friday, November 6, Hot Science will release a follow-up to Last Laugh, a 12-song album released in March, and a three-track EP called TV that came out in January. The probable finale to Hot Science's impressive year is Summoner, a six-song EP that finds the Milwaukee project arguably at its most agile and enjoyable to date.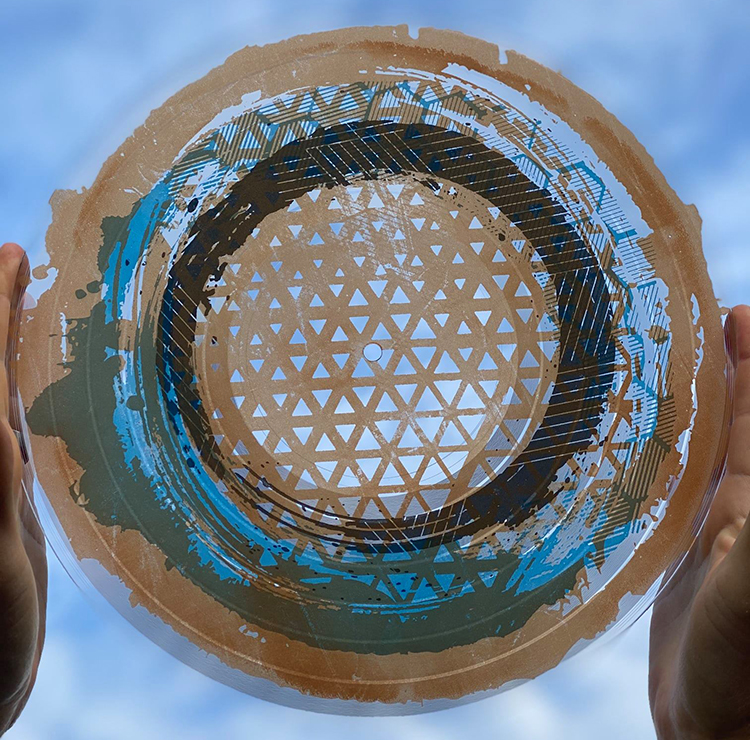 The six-pack of songs—which range from frenzied fabrications like "Obscure The Veil" and "Cyber Sail" to sleek and synth-y symphonies like "Al's Run" and "Wildcard"—features approximately 22 minutes of (mostly) instrumental excellence that was both programmed and mixed by Sumner. The EP was mastered by Justin Perkins at Mystery Room Mastering. Triple Eye Industries will release Summoner on a single-sided 12″ vinyl lathe (pictured above), which Little Elephant Custom Vinyl cut by hand. Bureau of Print Research & Design screen printed on the blank side.
Only 26 Summoner lathe cuts were made, and only five are available to order at the time this article was written. Triple Eye Industries says Rushmor Records has a couple copies in stock as well. If you're not able to get one of those limited edition cuts, you can purchase the EP in digital format on Friday November 6, which falls on a "Bandcamp Friday." Before Hot Science releases Summoner into the world on Friday, you can listen to the EP in its entirety below.