Way back in the summer of 2016, Rx Drugs—the project of The Championship's Joe Crockett, which also features past and current members of The Promise Ring, Dashboard Confessional, and Trapper Schoepp And The Shades in its ranks—quickly came to local consciousness with the release of Future Friction. The impressive debut, which cracked the top 10 of our 25 Best Milwaukee albums list that year, was followed by sporadic shows and a select few festival appearances before everything slowed down again (even prior to the COVID-19 crisis).
Though live outings were few and far between in recent years, we're happy to learn the band was quietly at work on new material. After years of on-and-off tinkering and, yes, a pandemic-related delay, Rx Drugs will finally follow up Future Friction this Friday with new music that's spread between two different releases.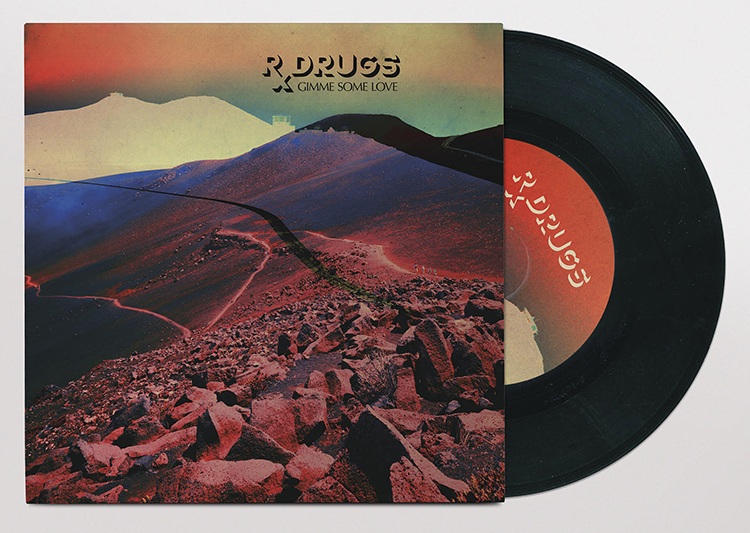 On March 26, Good Land Records will release a 7-inch that features two unreleased songs. "Gimme Some Love" b/w "Under The Overpass" is available for pre-order now. "Gimme Some Love" is a driving and energetic variant of the band's distinctly dark folk rock sound, with squealing synthesizers punctuating the lively number. Side B offers "Under The Overpass," a delicate and straightforward number that's draped in Crockett's velvety vocals and elevated by the unexpected accent of horns. You can listen to both songs below.
In addition to that physical release, Rx Drugs will also be putting out an EP this Friday. Broken By Design was recorded between 2017 and 2019. Though it was mastered in 2019 and originally intended to come out last year, the release was postponed due to the pandemic. With conditions improving, the six-song effort (including the two tracks from the 7-inch) is finally ready to see the light of day in the form of a digital release on the Rx Drugs Bandcamp page.
Here's the tracklist!
1. Dead Balloon
2. Gimme Some Love
3. I'm Just Lonely
4. Under The Overpass
5. A Companion
6. Caught In A Tidal Wave