Has it really been five long years since Milwaukee-by-way-of-Peoria-Illinois shoegaze/dream-pop outfit Brief Candles gifted the world with new music? Well, sort of: following the 2017 release of the excellent full-length album Retreater, Brief Candles spent the early months of the COVID-19 pandemic releasing a handful of singles and videos. One of those videos, "Dimmer," premiered during our 2020 Virtual Summer Festival.
Now, those previous singles—remixed and joined by brand new songs and one cover—have been collected on a new 6-track EP, It Doesn't Lead To Anything: Part 1. If you're hankering for a shot of dreamy, gauzy, gorgeously noisy goodness, hanker no further.
"All of these songs were written over the last three years through our rehearsals online, because our drummer lives in Fort Collins, Colorado," singer-guitarist Kevin Dixon tells us. "It's weird. I want to say that we would have written these songs the same way in person as we did online, but I have to believe that it influenced the songs a little. These are not pandemic songs, to be clear."
The cover song, by the way, is the EP's final track, "Flowers." Originally written and recorded by long-lost '90s indie band Chug, it's sung here by fellow Brief Candles singer-guitarist Jen Boniger. Was the Chug version featured in an episode of The Adventures Of Pete & Pete? You better believe it:
Brief Candles are celebrating the release of It Doesn't Lead To Anything: Part 1 with a four-date East Coast tour, beginning Wednesday night in Philadelphia. And yes, Dixon assures us a Part 2 is due in March, and that the group hopes to press both parts to vinyl by next summer.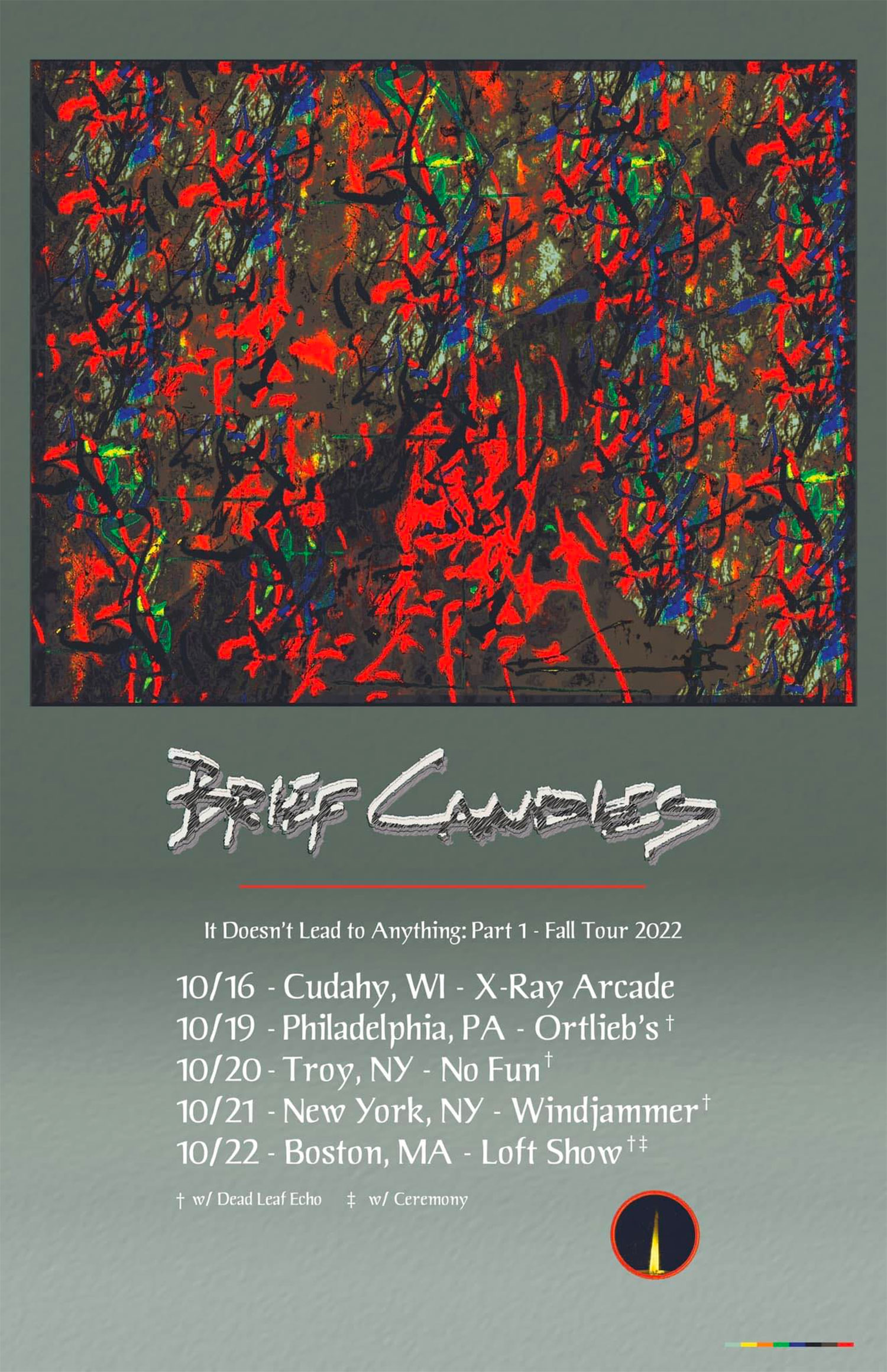 Exclusive articles, podcasts, and more. Support Milwaukee Record on Patreon.
---
RELATED ARTICLES
• Brief Candles' 'Retreater' is the fall album Milwaukee needs and deserves