Some places come and go, while some places become icons. Mandatory Milwaukee is all about the latter. Join us as we revisit beloved and well-worn local staples with fresh eyes, and explore how they might figure in the city's future.
Milwaukee is a city that's proud to put its vibrant assemblage of art on full display. On top of the endless array of murals and permanent public art installations scattered all around town, Milwaukee Art Museum is one of the state's most iconic structures that also hosts one of the country's most astounding collections. For the past four years, Sculpture Milwaukee has brought compelling works from nationally-known and internationally-appreciated artists to various spots scattered through the city's downtown. And if you're able to find it while speeding down bustling Brown Deer Road, art aficionados and naturalists alike can navigate an incredible collection of more than 50 sculptures spread across 40 acres of land at The Lynden Sculpture Garden.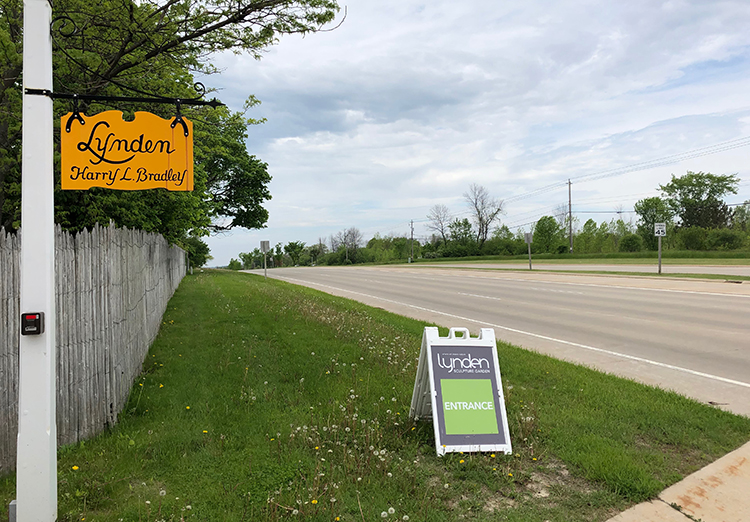 Nestled quietly between pockets of commercial sprawl on the high-traffic causeway that cuts through the city's northeast end is an amazing grouping of sculptures (and other works) from world-class artists. Lynden Sculpture Garden's collection is invaluable, it's incomparable, and it took decades to amass. Unless you're looking for it, you've probably driven past the subtle sandwich board signaling the artistic marvel's entryway. Heck, you might have missed it even if you were looking for it. Once you do find it, however, you're cordially invited to explore a one-of-a-kind local landmark where art, nature, and history collide.
Though the artistic wonder's roots reach back almost 60 years to when Peg Bradley—an experienced art collector and a resident of the Milwaukee mansion—began collecting contemporary sculptures and having them installed in her property's yard, Lynden Sculpture Garden has only been open to the public since early 2010.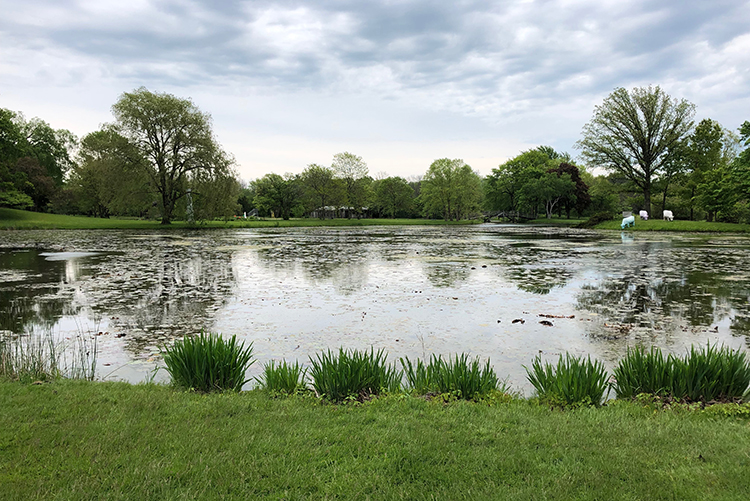 In the nearly 100 years since Peg and husband Harry Lynde Bradley first moved into their home, the affluent and artistically-minded couple put extensive work into the landscape of the property. Trees and flower beds were planted, rolling hills were added, and a man-made body of water was dug to offer a glimpse of park, lake, and woodland in the acreage situated behind their longtime home.
Before Peg's death in 1978, the avid collector acquired sculptures by the likes of Alexander Archipenko, Henry Moore, Barbara Hepworth, Clement Meadmore, Marta Pan, Tony Smith, Mark di Suvero and many others.
In 2009, the Bradley Family Foundation board decided to open Lynden Sculpture Garden to the public, which prompted extensive renovation to the eponymous family's former home and to the garden itself, as well as the addition of a few new pieces in the collection before its official unveiling the following year.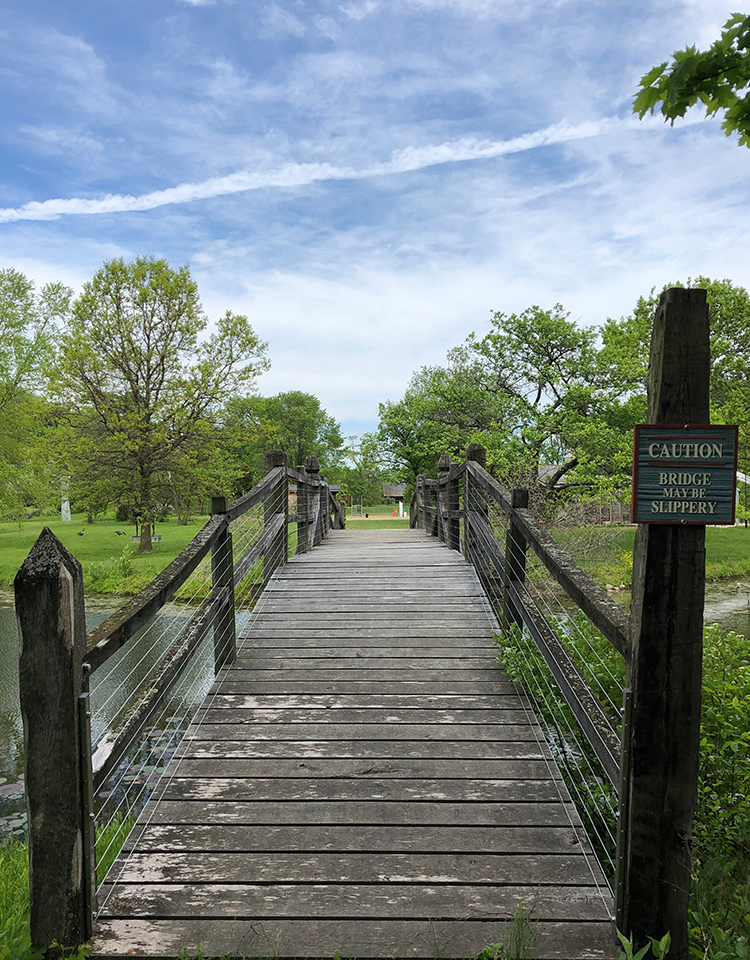 While the sculptures (and the rotating modern exhibitions inside) are the primary draw, the outdoor amenities alone are worth a visit. It's a truly great place to hike.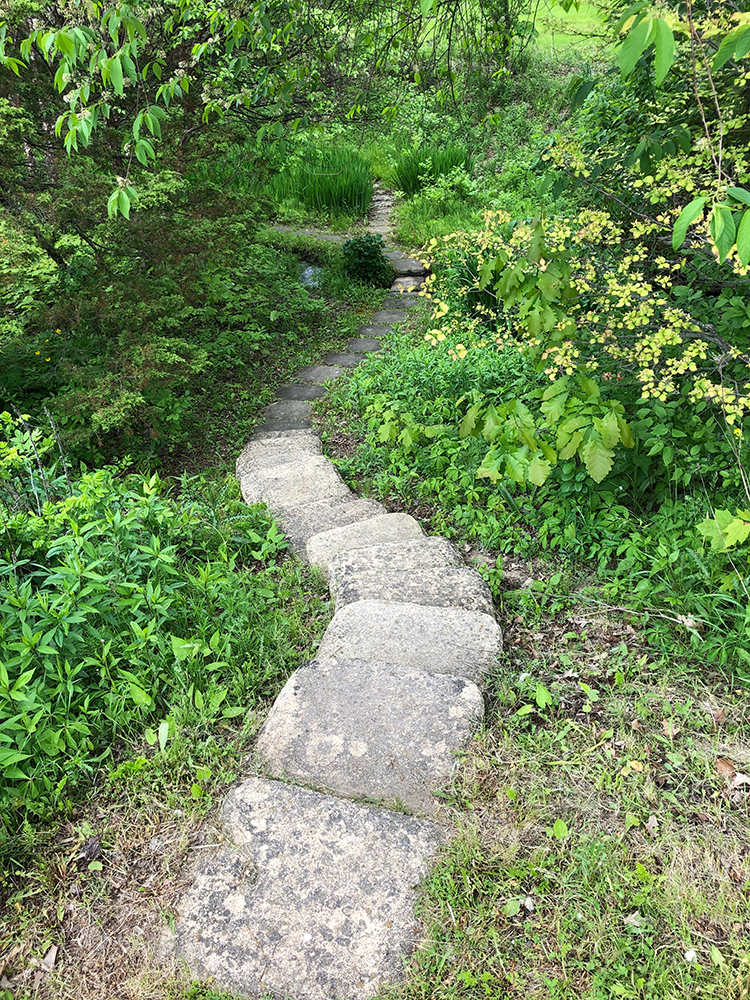 And explore.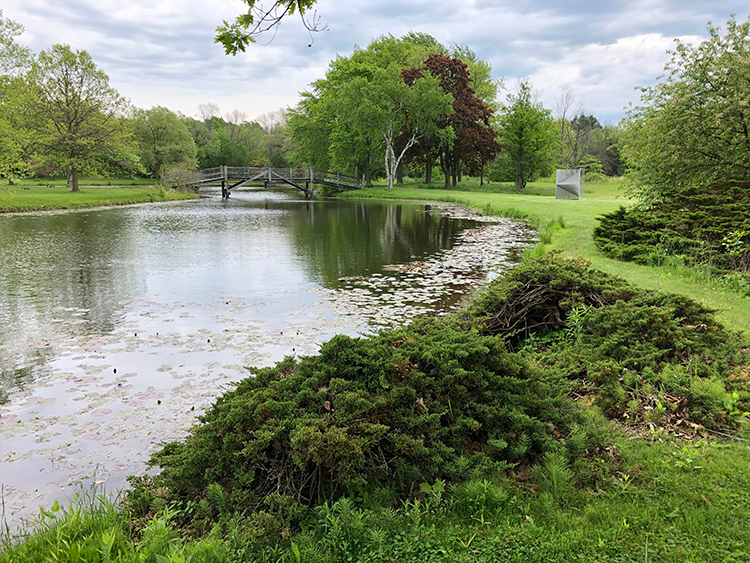 And take in the scenery.
And bask in the serenity of this living, breathing, and ever-changing art gallery.
Get some culture, get some sun, and get to Lynden Sculpture Garden before the summer is through. You'll be glad you did.