Remember earlier this month, when tireless Milwaukee troubadour Brett Newski released his latest and greatest "messin' with people in public" video for the song "What Are You Smoking?" In between shots of Newski stumbling around in a giant hamster ball, did you think to yourself, "I wish I could own a physical copy of this fine Cake-esque song?" DO YOU ENJOY VOTING AND DO YOU STILL OWN A VCR? If you answered "YES" to these questions, you're in luck!
Yes, there is exactly one (1) physical copy of "What Are You Smoking?" currently in existence, and yes, it's a VHS tape that you have to put in a VCR and occasionally rewind and everything. The auction of said tape will benefit "nonpartisan champion of electoral reforms" group FairVote. Fun! Looks like you don't have to visit the last Blockbuster in America to make it a Brett Newski night.
The VHS single comes complete with "one-of-a-kind hand drawn original artwork by Newski, including a special message to the keeper of the VHS on the back." An eBay listing is active NOW, and ends Saturday, October 24. As of this writing, the auction is up to $150.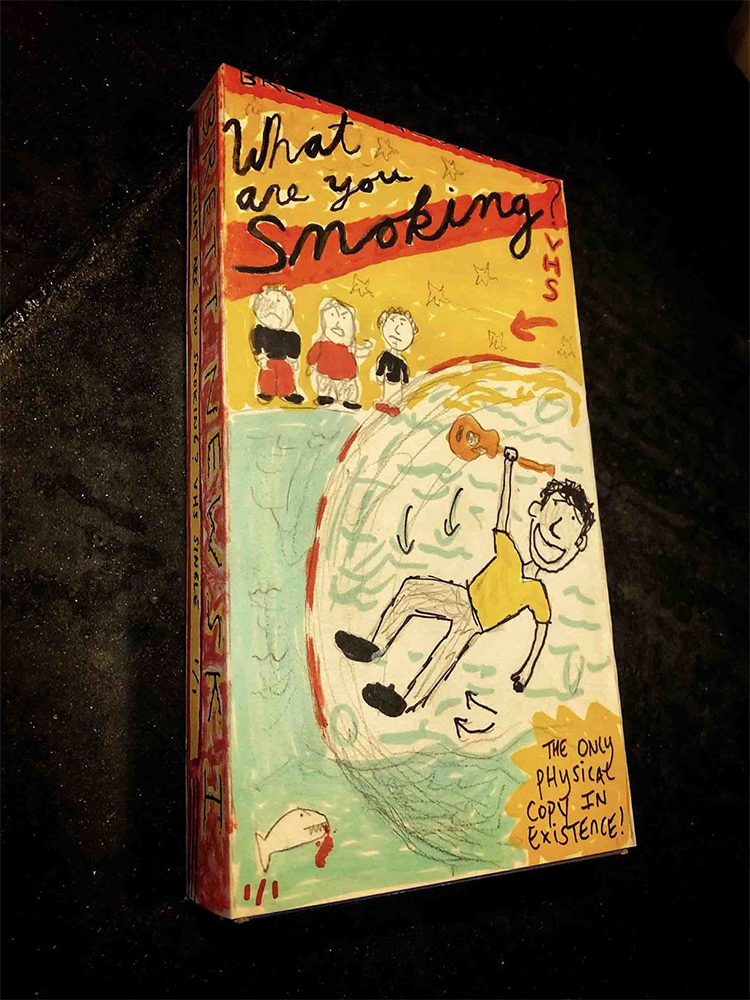 Finally, here's a picture of an ultra-rare copy of Crappy Dracula's 2011 album Fantastic Dracula, also on (a SpaceCamp) VHS.