When the Pabst Theater Group opens its new East Side concert venue in early 2024, show-goers will find it has a lot in common with the venue it has replaced, The Back Room @ Colectivo. In fact, it's better to think of the future all-ages room as The Back Room 2.0, than it is to think of it as a brand new venue.
A peek inside the raw, not-yet-under-construction space at 1818 N. Farwell Ave.—located just across the street from Pizza Shuttle, in the southern-most stall of a building that also houses a Domino's, Ethiopian Cottage, and Chopstix—reveals recognizable skylights, metal beams, and brickwork. The room will boast a 450-person capacity compared to The Back Room's 300, but the future venue's vibe already seems remarkably familiar.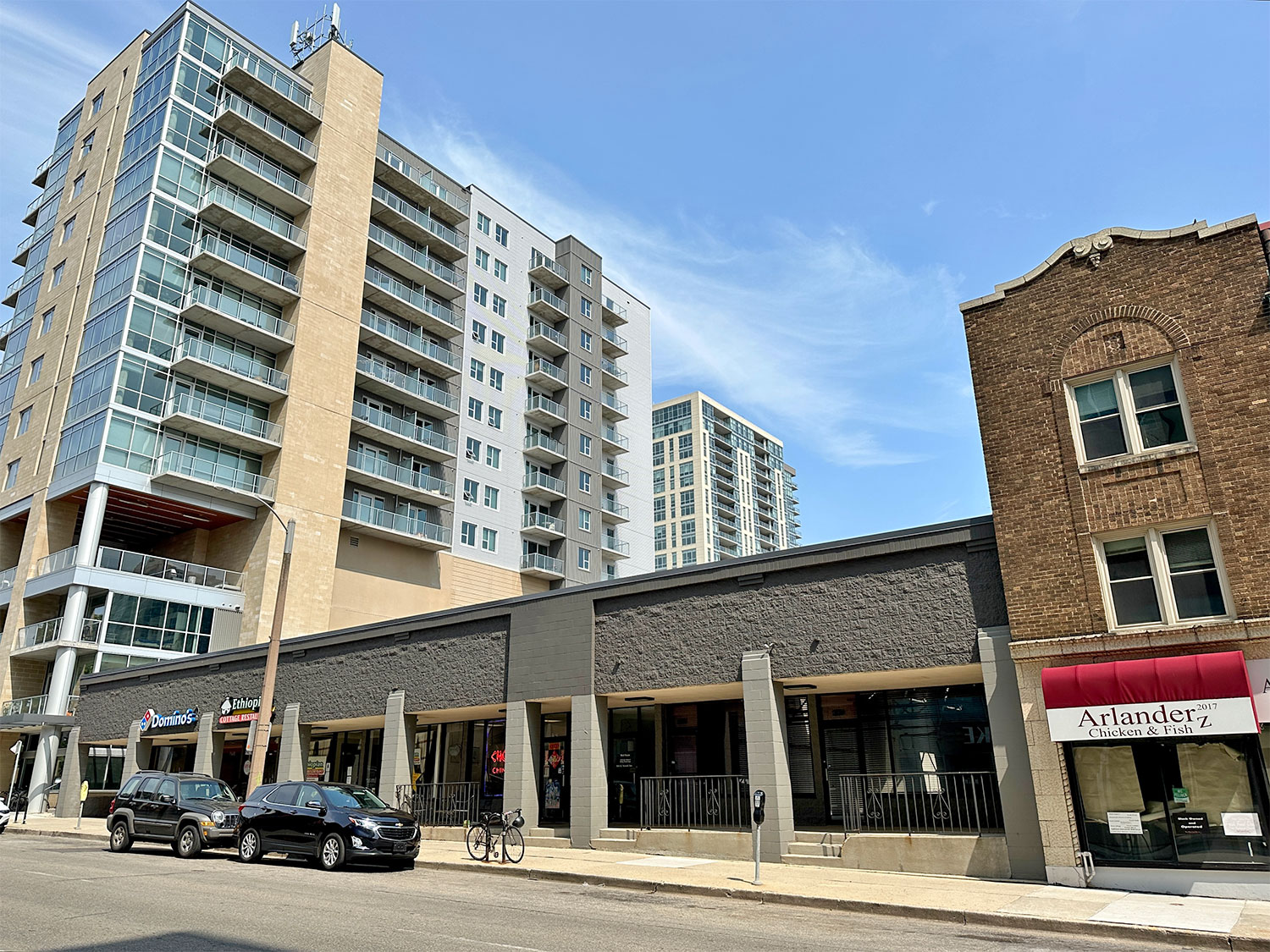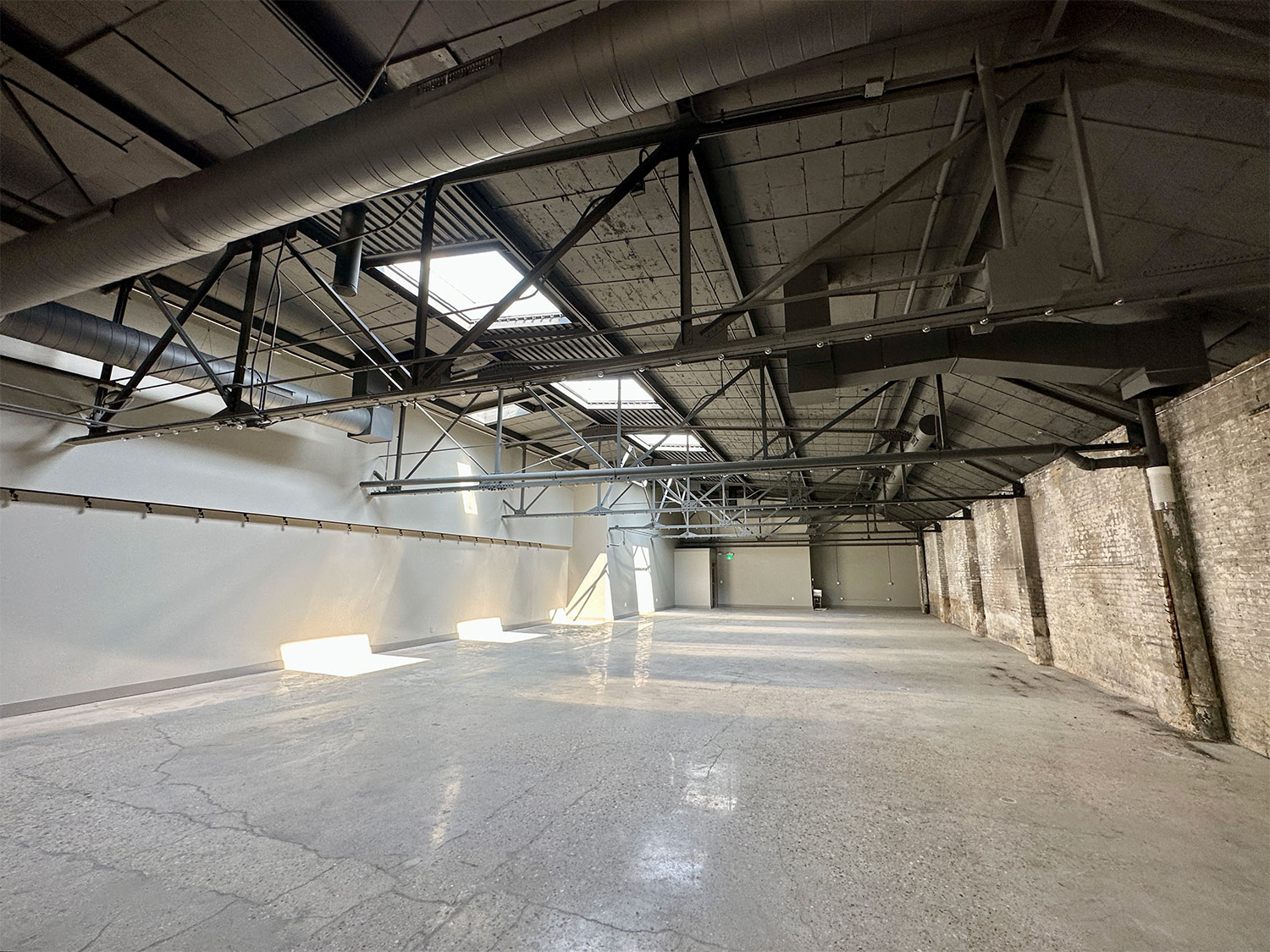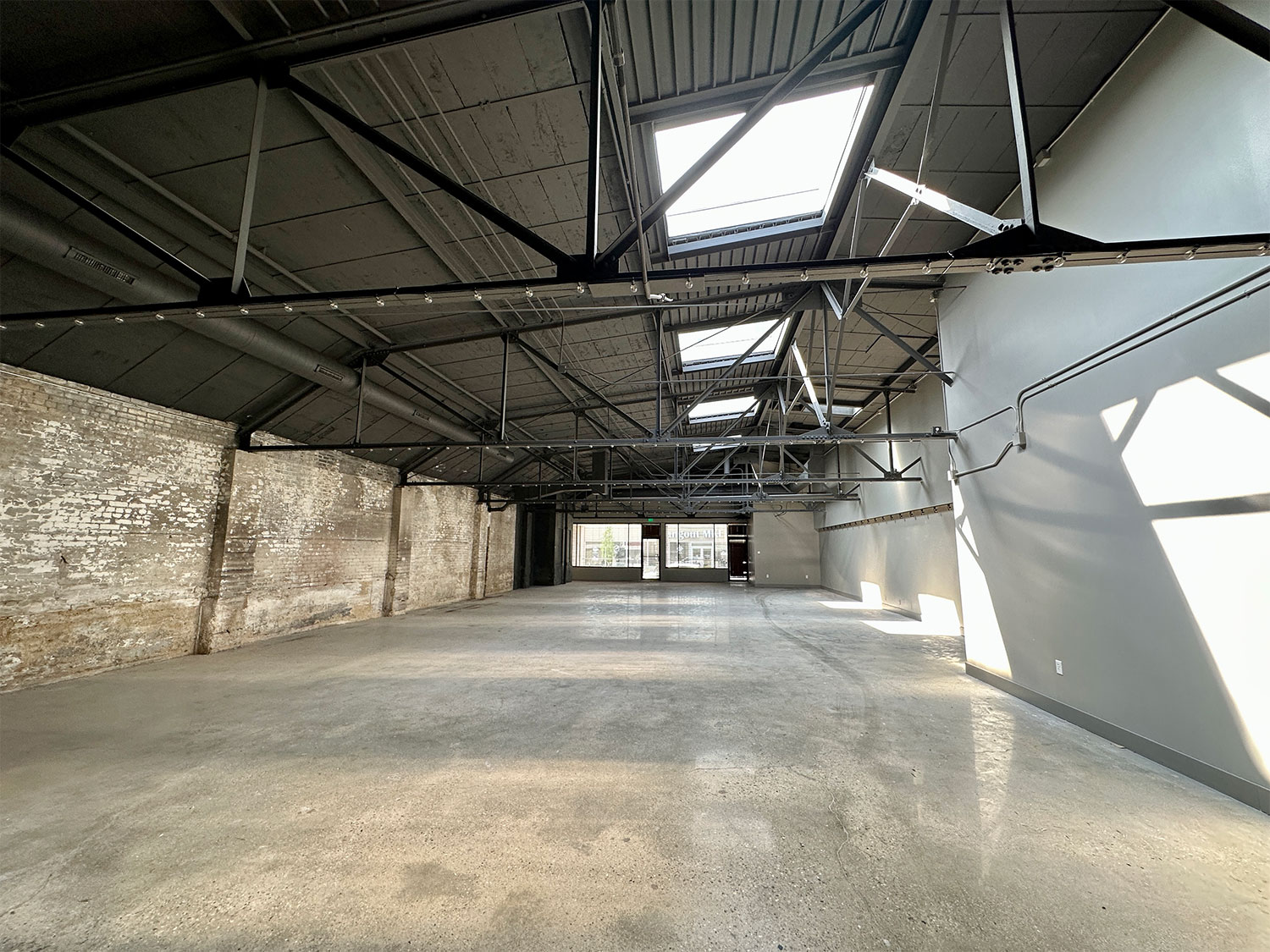 "New Land Enterprises bought this building with a thought for having office space," explains Gary Witt, president and CEO of the Pabst Theater Group. "There was a financial institution in this space, and when it left, [New Land] tore it out because they were thinking about making it an event space."
That event space never materialized, thanks to the COVID-19 pandemic. Later, however, Witt and longtime Pabst Theater Group talent buyer Matt Beringer discovered the space was perfect for their needs.
"Over the years, we've walked through a lot of different spaces that people have imagined as concert venues," Beringer says. "'Wouldn't this make a great concert venue? It's a theater from the 1930s! It's got a stage and everything!' Never mind the fact that many aspects are inappropriate for modern touring. But this space is a good one. It's got all the pieces."
"When Matt and I walked in, we realized this place had the bones of what we were looking for in a club," Witt says. "We have a really good layout of what the space will be. That might change by next week, but we have a good idea because this place already has all the makings of a club."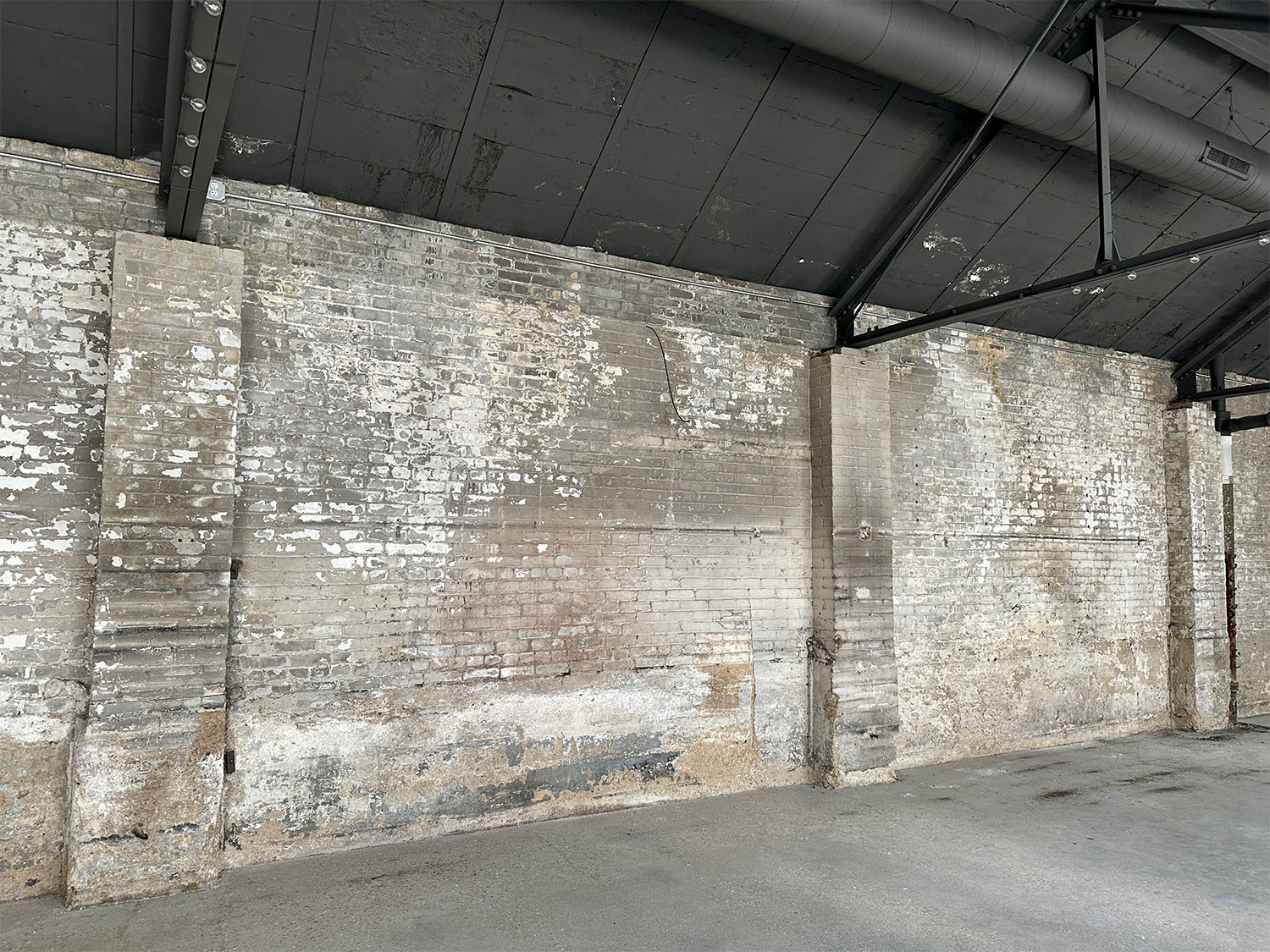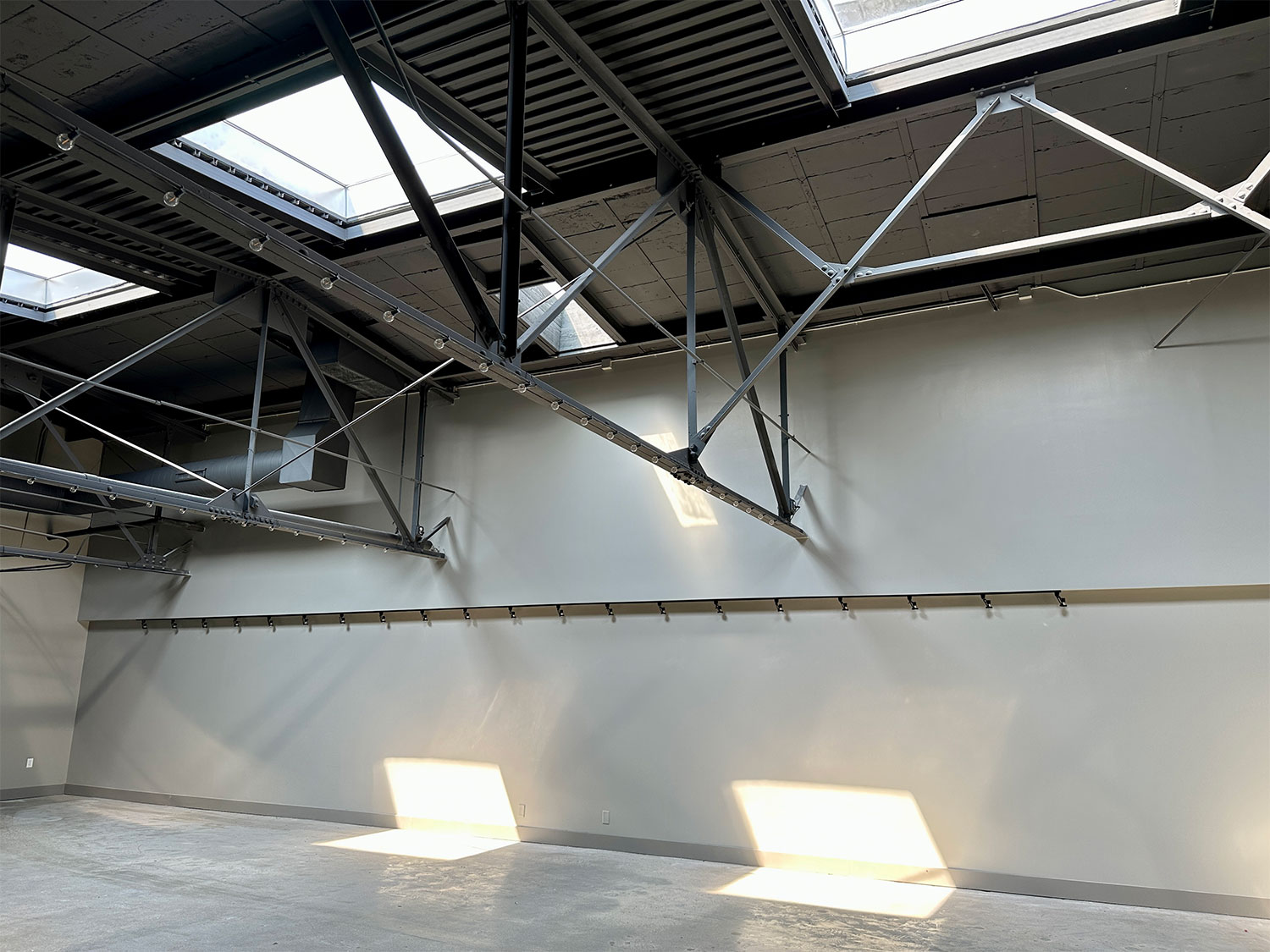 The familiarity of the new venue's space will be matched by the familiarity of its booking. Similar to The Back Room, the new venue will host a mix of up-and-coming local and national acts. Past Back Room bookings have included everyone from Mitski and Charly Bliss to Bug Moment and Diet Lite.
"The good thing about this is that it's a known quantity," Beringer says. "We can come in here, and because we're really just effectively moving a venue, we can have a pretty good sense of what traffic will look like. There's no reason to think the programming will be anything other than very similar to The Back Room @ Colectivo.
"There has been an extraordinary level of development in the local scene since the pandemic," Beringer continues. "We definitely see a venue of this size, in this part of town, as playing a major role in helping develop the local scene. We initially looked at The Back Room @ Colectivo and said, 'Okay, this is largely a place to try to develop touring artists.' But over time it really turned into an incredible place to develop local artists and help assist the local scene."
What will be different—and upgraded—are the artist accommodations. An extensive backstage area will include offices, green rooms, dining areas, sleeping quarters, and laundry facilities. An attached garage and loading dock, meanwhile, will have plenty of room for artists' vehicles and gear.
"For artists who are playing in club-like settings, they're on the road, driving around in a Sprinter van, slogging it out city to city. They usually have to spend 150 bucks when they get to markets to do their laundry and sleep and take a shower," Witt says. "So we're building into this space the ability to have a shower, to have laundry facilities. We're going to build Murphy beds into the wall. And then, with our upgraded catering, I think it makes it more like 'us' [Pabst Theater Group] overall."
"With the flexibility of this space, and not sharing space with a cafe, it gives us more room to think about what artists can do, whether it's doing things that are a little more production intensive, or just having different needs," Beringer adds.
The new, as-yet-unnamed Farwell Avenue venue is set to open soon after The Back Room closes at the end of 2023. When it does, it will join the next-door Urbanite apartment tower and the planned Brady Street/Farwell Avenue 11-story hotel as another high-profile addition to a high-trafficked area.
"I think that we're going to be really additive to the neighborhood," Witt says. "It'll make the neighborhood that much better."

Exclusive articles, podcasts, and more. Support Milwaukee Record on Patreon.
---
RELATED ARTICLES
• Pabst Theater Group opening new East Side venue, leaving Back Room @ Colectivo