Between the NCAA tournament, the unpredictable weather, and the likelihood you're broke after paying taxes, March is a month that seems made for staying home and eating frozen pizza. Wisconsin is fortunate to be home to a wealth of frozen pizza purveyors. From nationally-distributed standbys to elaborate specialties, there's something to suit every taste. But which is the best?
Milwaukee Record has rounded up a diverse grouping of freezer-safe pies from all over the state to account for the Savory Sixteen. Throughout March, we'll post results from crust-to-crust match-ups from four regions—Taco/Cheeseburger, Deluxe, Cheese, White Sauce/Garlic Butter—with the hope of determining Wisconsin's Best Frozen Pizza. Seeding is based on price. Each brand can only be featured once. Winners are determined by a three-staffer vote. One of these four Deluxe regional representatives will be facing off against the Taco/Cheeseburger regional champ in the Frozen Four. Here are your Deluxe competitors: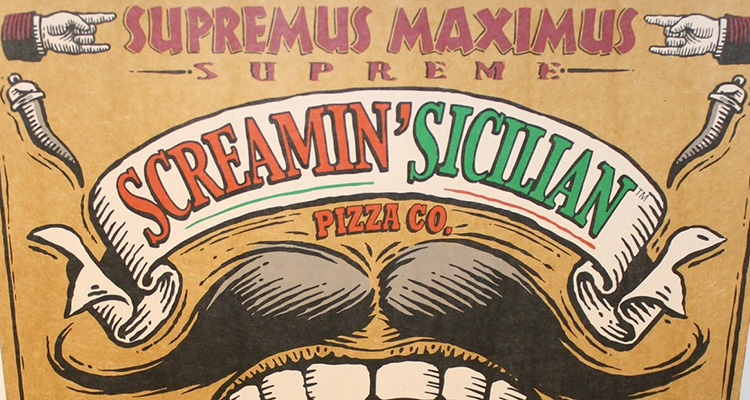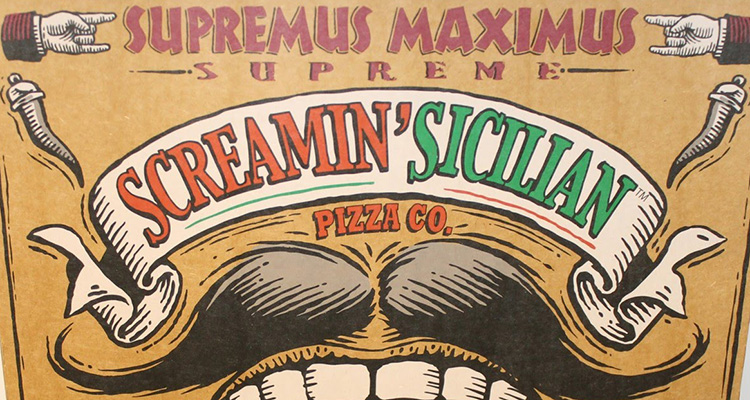 (1) Screamin' Sicilian Supremus Maximus
From: Milwaukee
Price: $7.99
Bio: This relative newcomer to Wisconsin's frozen pizza scene earned the top seed on account of its high price point and the significant hype that shrouds the brand with a mustache. The self-described "craft" pizza maker doesn't seem worried about being the "new guy in the frozen foods aisle" with bold claims to make pizza "so good it'll make your momma holla."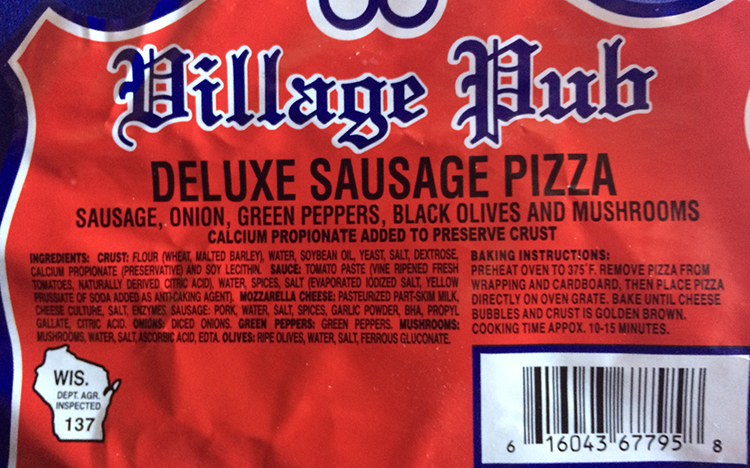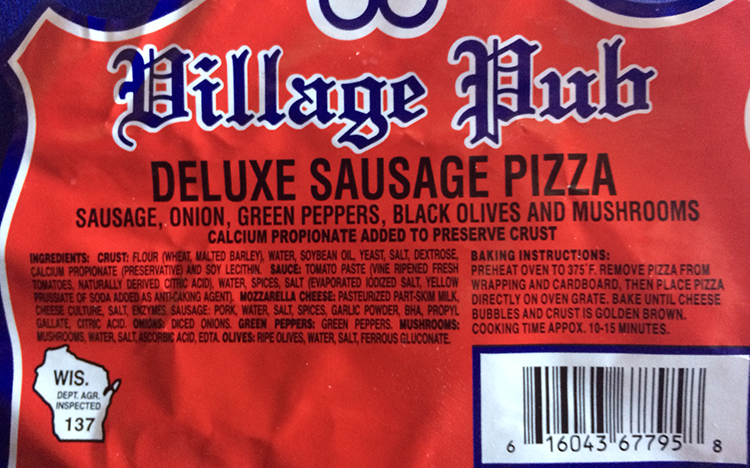 (2) Village Pub Deluxe Sausage

From: Winneconne
Price: $7.49
Bio: Named after the eponymous pub in Winneconne, Village Pub's good reputation (and even better pizza) has spread miles beyond the small northeast Wisconsin town. After a brief and clumsy attempt to reinvent as a boutique brand, V-Pub reverted to its origins of basic packaging, asymmetrical hand-placed sausage, and its never-replicated sauce.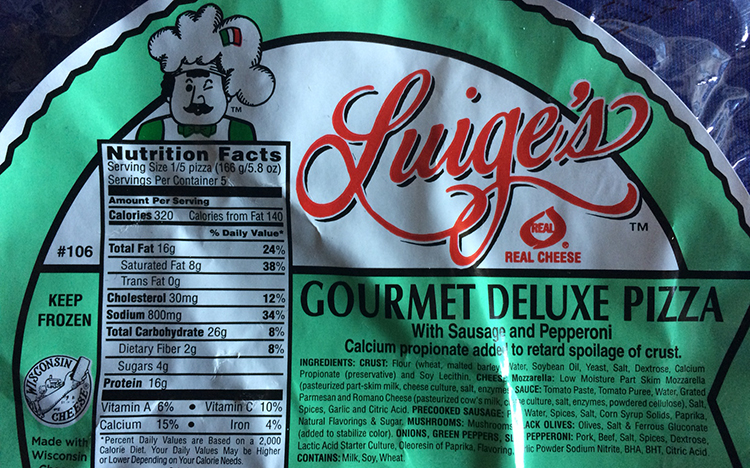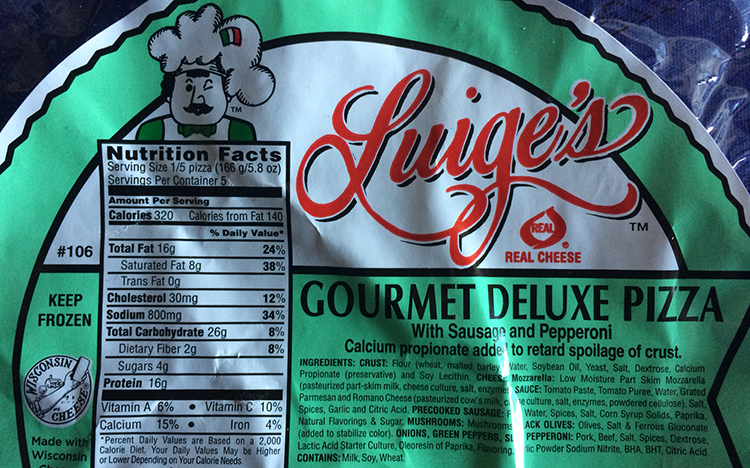 (3) Luige's Gourmet Deluxe

From: Belgium
Price: $5.99
Bio: Luige's promises just one thing: "frozen pizza that tastes fresh." Don't be deceived by the Belgium, Wisconsin-based pizza purveyor's modesty, though. This pizza is for real. The thin crust pizza with the type of folksy packaging you'd expect from a business based in a city you couldn't find on a map comes into the tournament as a small conference force.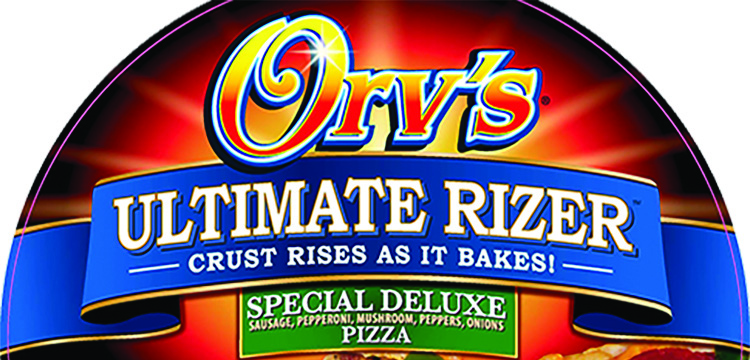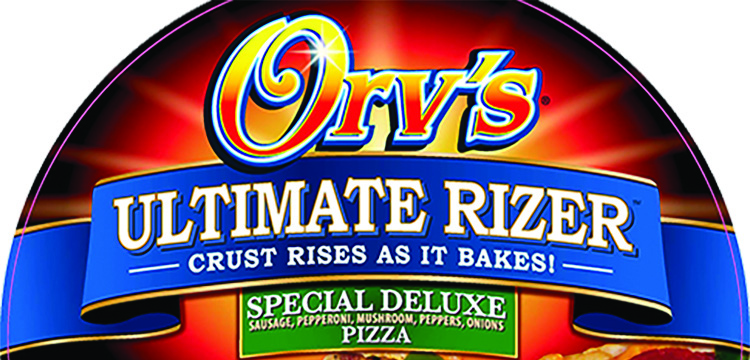 (4) Orv's Ultimate Rizer Special Deluxe
From: Appleton
Price: $4.49
Bio: Despite being under the umbrella of Minnesota-based Bernatello's Foods, Orv's was born in Appleton more than a half century ago and—since having their take and bake format purchased and adapted to frozen format in the '90s—has been making a variation in nearby Kaukauna that's been widely-panned…both in the volume of sales and criticism from consumers. Love Orv's or hate it, the Ultimate Rizer is indisputably its top of the line model.
ROUND ONE
(1) Screamin' Sicilian Supremus Maximus vs. (4) Orv's Ultimate Rizer Special Deluxe
Screamin' Sicilian came to the deluxe dance with a lot of buzz. The young brand turned heads with its nifty packaging, a Rollie Fingers ad campaign, and a type of quality pepperoni with a thickness we'd never seen on a frozen pizza before. However, Orv's had longevity on its side, along with a rising crust. Sicilian's Supremus Maxiumus came out hot, impressing with high-end meat and veggies, but its coverage of basic pizza sauce left something to be desired. Its stiff crust literally cracked under the pressure. Meanwhile, Orv's offered a light and fluffy crust that served as a vessel to carry ample cheese, a sea of Orv's trademark semi-spiced sauce, and toppings that were light, but not detracting. After some deliberation, Orv's escaped with a first round upset at a 2-1 margin.
(2) Village Pub Deluxe Sausage vs. (3) Luige's Gourmet Deluxe
Orv's being on sale threw the seeding for a loop and, as a result, two great brands were pitted against one another in the first round. Village Pub's thick (almost paste-like) sauce toted a surprising sweetness that played well against the savory bed of local mozzarella and sausage. Luige's countered with a great frozen rendition of a cracker crust deluxe you'd get in a Wisconsin pizzeria. The liberal coverage of stringy cheese and toppings (including gigantic canned mushrooms lost points with a couple voters) seemed to corroborate the brand's "Gourmet" status, and the rich and tangy sauce brought Luige's to a strong finish. The round was closer than the score indicates, but Luige's squeaked into the elite ate with a 3-0 win.
ROUND TWO
(3) Luige's Gourmet Deluxe vs. (4) Orv's Ultimate Riser Special Deluxe
Before either could cool off too much, we moved on to round two. A few bites in, it was obvious Orv's was overmatched and that its Cinderella story would end. With its distinct and delicious sauce, high quality ingredients, and its similarity to classic Wisconsin bar pizza made Luige's the clear winner. Luige's will face Pep's Drafthaus Original Fiesta Taco Michelada (our Taco/Cheeseburger winner) in the Frozen Four. Next Monday, we'll post the results of the Cheese Regional.
[Cover image courtesy of ebean design]