After 85 years in business, East Side staple Vitucci's, 1832 E. North Ave., has closed. Rumors of the closure have been circulating on social media since last week. Today, co-owner Mike Vitucci confirmed the news to TMJ4.
According to the station:
Vitucci said the ownership group has been considering the move for a couple of years, and that now was the right time to close. He said he's open to selling the property to someone else.
Julie Blackwell Vitucci has confirmed to Milwaukee Record that the closure is indeed permanent.
Last week, manager Angelo Vitucci posted this message to Facebook:
For those that are unaware I have been managing Vitucci's Cocktail lounge for a little over 2 years now. After much consideration I believe I have reached a point where I must move on. I have been fortunate enough to learn what I consider the most valuable lesson in my life thus far in this position and found something I never thought possible in a person I value more than myself and my ambitions. I have reached a point where I can no longer let my job be a deterrent. I am so unbelievably proud of what we accomplished in the last 2 years and the 83 prior. I want to thank everyone who has come through that door, customer and staff. You guys made this bar what it was and I am so happy to have had the pleasure of working and serving all of you. I am unaware of what the owners have planned for the future but I'm sure it will not disappoint.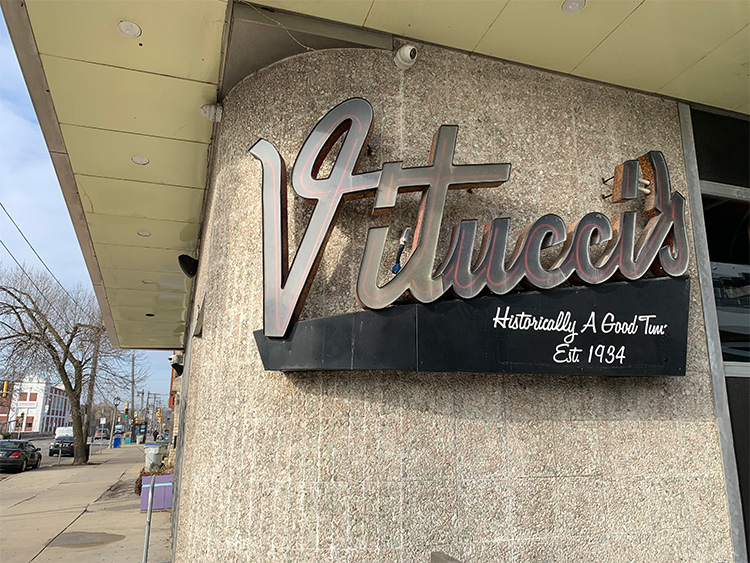 We'll have more details as they become available. Mike Vitucci says a press release will be issued in the coming days.
Also: Wow. Vitucci's. Another old-school East Side landmark bites the dust. Please never leave us, Landmark.