Some places come and go, while some places become icons. Mandatory Milwaukee is all about the latter. Join us as we revisit beloved and well-worn local staples with fresh eyes, and explore how they might figure in the city's future.
There are countless jokes about priests, rabbis, and bears or whatever walking into bars. These jokes, reliable and mutable as they are, do not apply to Landmark Lanes. For one does not simply walk into Landmark Lanes (to borrow the language of a more recent joke/meme)—one descends into Landmark Lanes.
"Welcome To Your Landmark," proclaims a neon-drenched sign on that 19-foot, neon-drenched descent into the bowels of Milwaukee's East Side. "Bowling & Bar. Bowling Lanes. Pool Tables. Dart Lanes. Video Games." The "Your" in "Your Landmark" is notable, but it's the last bit that sums up the place the best: "UNDERGROUND CITY."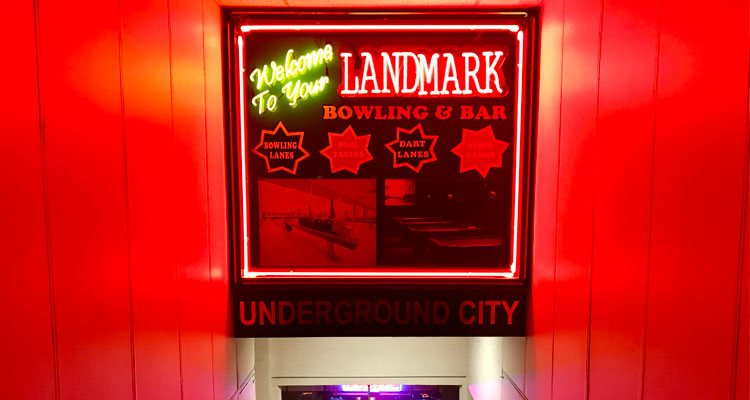 The history of that that underground city, of Landmark Lanes, stretches back 90 years, to 1927. It's a history littered with tales of Prohibition, jazz music, ownership changes, lean times, and golden years. And, of course, bowling.
Some historical highlights—direct from Landmark's website—include:
1927: The Oriental Theater and Bensinger's Recreation are built on the site of the former Farwell Station, a horse, mule and streetcar barn.

1933: Prohibition ends. Americans can legally enjoy alcohol again. Club Silver opens inside Bensinger's.

1946: Orto Theater Group buys the Oriental Theater and Bensinger's Recreation.

Early 1950s: Orto Theater Group sells the Oriental Theater and Bensinger's to United Artists. It is not known whether UA had any other bowling centers in their portfolio. UA leases Bensinger's to an independent operator who renames it the Oriental Lanes.

1972: The Oriental Lanes & Theater are purchased by the Pritchett Brothers, who rename the bowling center Oriental Landmark Lanes. The brothers remove the five remaining manual lanes in the back room and remodel the area into a second bar.

1973: Pritchett's Jazz Oasis opens, featuring jazz guitarist George Pritchett. Over the next several years the room features local and national jazz performers.

1978: The lanes host the first Holiday Invitational Tournament, Milwaukee's premiere gay and lesbian bowling tournament. It is such a success that it is forced to move to a larger facility after several years. The choice of the Oriental Landmark Lanes for this event is emblematic of the lanes' emerging reputation as a comfortable place where all Milwaukeeans—blue collar bowlers, college students, musicians, eccentrics, gays and lesbians, couples—feel welcome and accepted.

2002: The Pritchett brothers sell the theater and lanes to New Land Enterprises. Slava Tuzhilkov assumes a majority ownership position. With a vigorous young owner, the Landmark Lanes begins a period of cleaning and remodeling that is still ongoing.
The Landmark website also has a list of famous visitors, which includes everyone from Gloria Steinem and David Byrne to Ringo Starr and Lorde. But it's the Milwaukee names—Frank Zeidler, Dick Bacon, and, yes, Mark Borchardt and Mike Schank—that say the most about the storied East Side icon.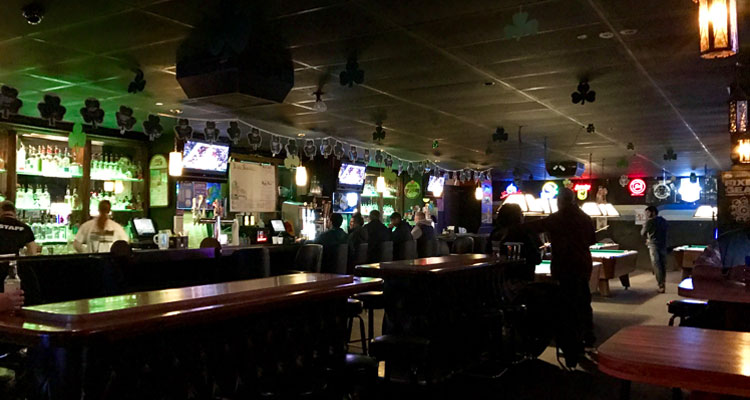 These days, the Landmark may be decades removed from its streetcar barn/jazz joint roots, but it still contains multitudes. What can you expect when make the trek down the stairs in 2017? Some stats:
• Three fully functional bars: the main bar, the "Side Bar," and the "Back Room." Each bar retains its own flavor (and hours) while still feeling of a piece. Making multiple, futile laps through all three over the course of a night is practically a Milwaukee sport.
• Ten pool tables spread out over all three bars, complete with bumper pool in the Side Bar. Tournaments take place every Sunday night, and competition remains competitive throughout the week.
• One 16-lane bowling alley (with easy access to the main bar), featuring automatic scoring and cosmic bowling capabilities. The days of hand scoring are over, for better or worse.
• A well-stocked arcade, complete with pinball, retro stand-ups, and time-honored party games. KISS, Indiana Jones, and Creature From The Black Lagoon pinball machines (among others) line one wall; Mortal Kombat II, The Simpsons, and more line another; Dance Dance Revolution, Skee-Ball, and black light air hockey round out the quarter-munching offerings.
• Forty tap beers, countless drink specials, dartboards (most with chalkboard scoring), foosball, karaoke (Tuesdays and Thursdays), and a carpeted décor that ranges from wood-paneled and worn to dark-hued and worn. Most of the '70s-era caricatures of bar regulars are long gone, but their '70s-era spirits live on.
• One newly active music venue tucked into the Side Bar. The so-called "Moon Room" regularly features live weekend performances from everyone from Tigernite and Trolley to Dashcam and Luxi.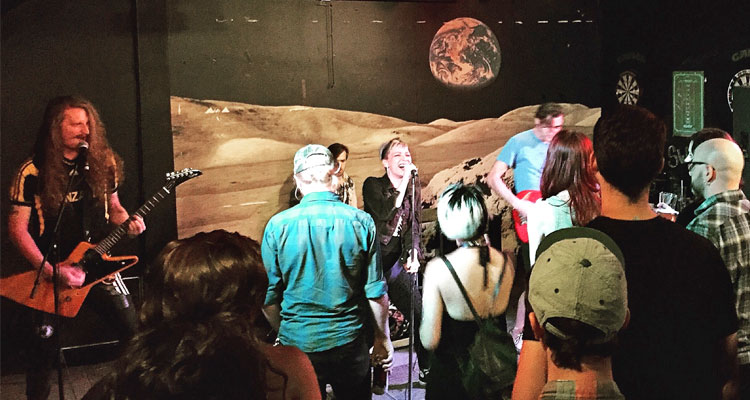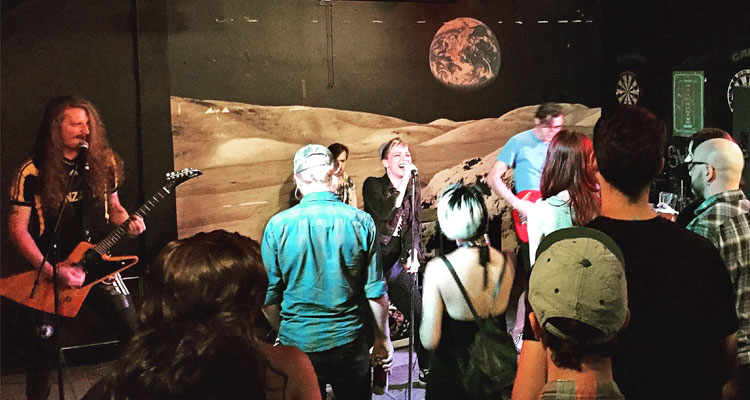 By virtue of its design, of its multitudes, of its "underground city"-ness, the Landmark manages to be all things to all people. Yes, it's a college dive bar constantly drawing in a crop of fresh and diverse faces from the East Side and beyond, but it's also a neighborhood bar filled with decades' worth of grizzled regulars. It's a brightly lit bowling alley that can still accommodate a hushed and shadowy night of cocktails, or, just a few feet away, a full-fledged Saturday night shit show. It's a pool shark's haven, a pinball wizard's retreat, and a live music fan's hidden gem. Hell, you can bring your kids into the arcade before it gets too late.
Talk to any longtime Milwaukeean and they'll likely share blurry memories and hardened war stories from the Landmark: the pre-smoking ban smell, the bathrooms, the nights spent holding court in the Back Room's plush horseshoe-shaped booths, the pre-smoking ban smell. (Depending on their mood, they'll also likely share different names for the place: "Landshark" for those feeling charitable, "Landfill" for those feeling less so.) Similar to the East Side itself, the Landmark may be easy to outgrow, easy to take for granted, but it's always there, exactly where you left it.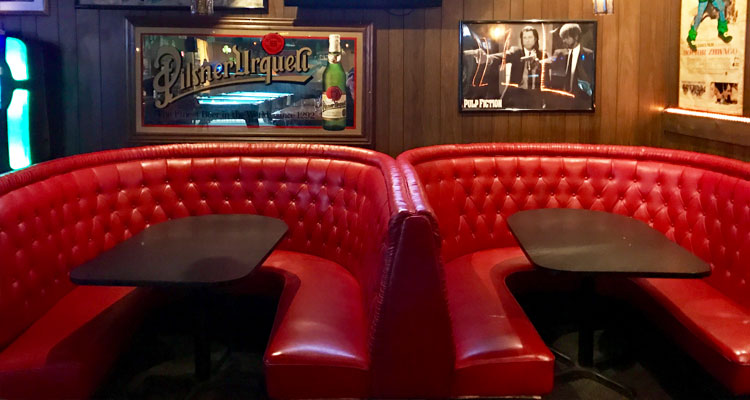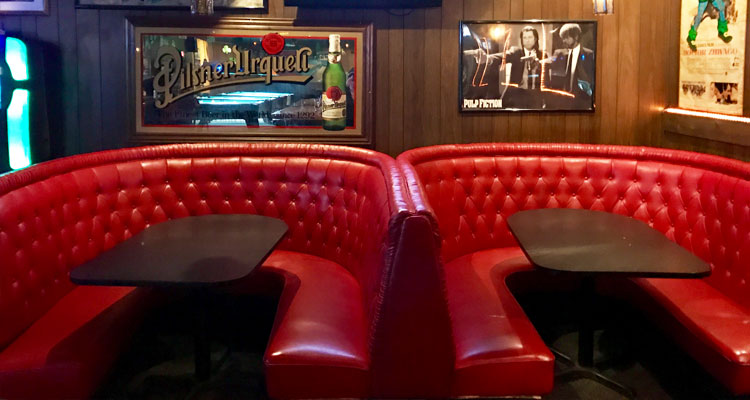 Landmark is celebrating its 90th anniversary this year. A kickoff party is set for Wednesday, May 17, and more events are on the way. Potential revelers should be glad to know that management, in preparation for the big year, have replaced and upgraded every tap tower and tap line in the joint.
Back in 2007, in honor of Landmark's 80th birthday, a mayoral proclamation declared April 23 "Landmark Lanes Day." The proclamation read, in part:
WHEREAS, Landmark Lanes has long been an East Side staple of entertainment and socializing adding to the vibrancy of the North Avenue entertainment district since 1927, and

WHEREAS, The storied bowling alleys, arcade, and bars of Landmark Lanes have provided Milwaukeeans with countless good times and many fond memories…
The sentiments hold true 10 years later, and will likely hold true in 10 more years. In a city and neighborhood in the throes of change, Landmark Lanes remains a constant: aptly named, iconic, welcoming to the masses but still safely underground.