Between beloved and well-established local staples and a steady wave of new bars and restaurants popping up in and around Milwaukee almost every week, worthwhile dining and drinking gems can occasionally get lost in the shuffle. With Tucked Away, Milwaukee Record digs deep with the hope of unearthing some of these gems.
Milwaukee is blessed with an abundance of great pizza purveyors. Collectively, they run the gamut from gourmet takes to deep dish to city's trademark "cracker thin" crust specialty. The latter category seems to dominate the market, with Milwaukee mainstays like Zaffiro's, Lisa's, Ned's, and others making a name for themselves in town with top-notch pies with far more flavor than their lean and crumbly crust foundations might suggest. Just south of pizza-packed Bay View is an unlikely-but-indisputable place that's further bolstering the reputation of Milwaukee 'za.
Like Zaffiro's, Lisa's, Ned's, and a few other proper noun pizzerias, Scotty's Bar & Pizza (3921 S. Clement Ave., 414-481-6060) should be a household name in local pizza. However, the unassuming corner tap with a kitchen remains something of a secret to the city at large, except to those fortunate enough to be led to the South Side bar by word of mouth, proximity, or curiosity. We were lucky to be tipped off to this place a few years ago (and even wrote a Tucked Away article about it for the now-defunct A.V. Club Milwaukee), but for reasons unknown to us, Scotty's continues to be overlooked and overshadowed. Thus, we felt it was worth revisiting and reminding Milwaukee that one of the city's most underrated pizzas can be found on the corner of Howard and Clement avenues.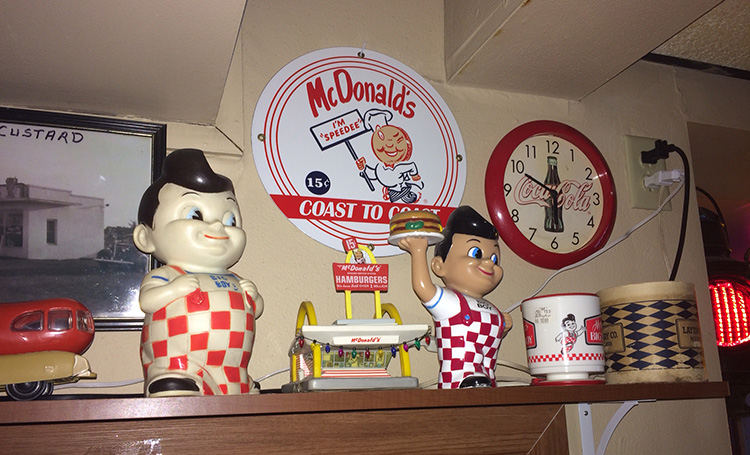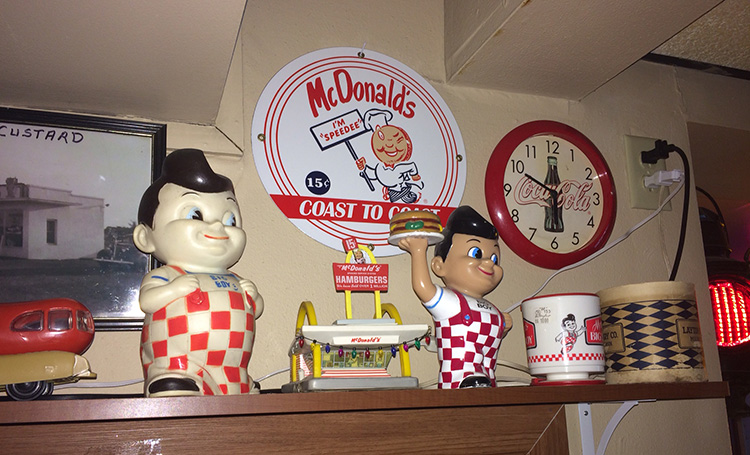 The space: Before getting this valuable intel from a lifetime Milwaukee resident years ago, we'd regarded Scotty's as just another townie bar. That's not altogether incorrect. The exterior is dated. There's clashing paint and signage, and the patio grants a glimpse of a liquor store parking lot and two busy streets. Inside, diners immediately happen upon a bar—which opens for third-shifters at 6 a.m.—with a few (mostly domestic) drafts, and kitschy knickknacks and novelty signs serving as the decor. There's a CD jukebox that provides the bar's soundtrack when the radio isn't playing the hits from the '70s and '80s or audio from a ballgame. There are TVs, too. During our most recent visit, patrons were enjoying an episode of Family Feud.
Past the U-shaped bar are two small connected dining rooms. The semi-secluded spaces host a cluster of tables and have meandering themes that range from muscle cars to country music to an all-around aura of '50s-era Americana—with memorabilia from Big Boy, Coca-Cola, Oscar-Mayer, and McDonald's tacked to the walls or adorning shelves to drive the point home. While technically advertising other restaurants, you won't be craving McDonald's or Big Boy when you taste Scotty's food.
Milwaukee Record's food: There's a surprising amount of variety of food coming out of Scotty's kitchen. There's scallops, shrimp, and a Friday night fish fry. You can get fried chicken on Saturdays and Sundays. Every day, customers can enjoy spaghetti, lasagna, Italian and meatball bombers, Philly cheesesteak sandwiches, burgers, and a prime rib sandwich. Despite the array of edibles on hand, you need look no further than Scotty's pizza. It's in the name for a reason, after all.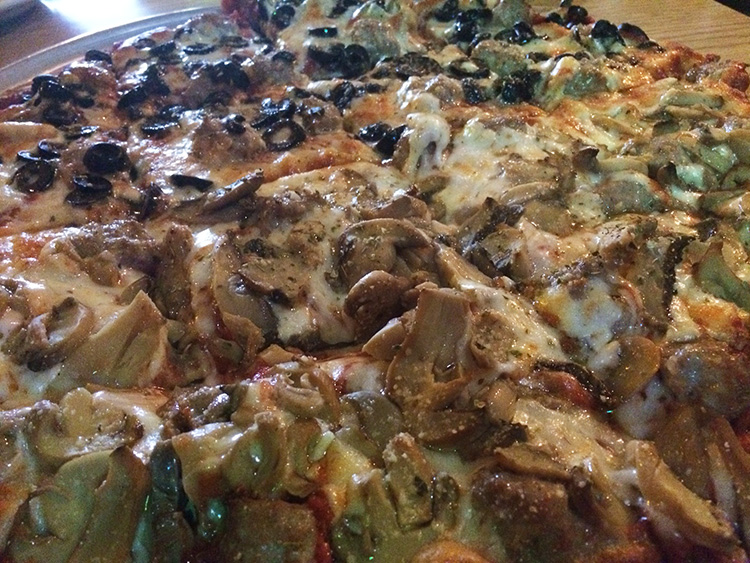 These homemade delights come in 13-inch and 17-inch sizes, with prices ranging from $11.50 for a small cheese to $21.50 for a large five-topping. Most recently, we went halves on a large pizza. Our half had gigantic oblong pieces of seasoned sausage and mushrooms (canned only, but we can overlook that this one time!) that were irresponsibly covered in gooey, bubbling mozzarella cheese. A flood of subtly-sweet sauce resided beneath the cheese and toppings, and it singlehandedly elevated the pizza. Well, the tangy sauce and the crunchy crust made from Canfora Bakery dough. The $17.50 two-topping pizza we split could easily feed three or four people, but our duo plowed through the entire thing ourselves. It's a living! We washed it down with a bottle of High Life—the best of the five Miller products and 10 total bottled beer options available. Together, the classic Milwaukee pizza and affordable bottled beer we enjoyed in an out-of-the-way bar was bliss.
The verdict: There's no shortage of Milwaukee establishments serving their own take on the locally-preferred "cracker thin" crust pizza. Scotty's Bar & Pizza isn't just one of them, it's one of the best. Next time you're in the neighborhood or you're simply seeking a new version of a local favorite, give Scotty's a try.