We're not sure how we missed this, but we did: Jalisco, the dive-y Mexican restaurant that has stood on Milwaukee's East Side for more than 30 years, is no more. Sort of. Earlier this month, Kevin Lopez and his mother, Judith Figueroa (a 25-year Jalisco veteran), assumed the lease of the restaurant at 2207 E. North Ave. That news had been previously reported, along with Lopez and Figueroa's plans to spruce the joint up; what wasn't reported was a name change. Yes, Jalisco has now been renamed Judy's On North.
An OnMilwaukee article from November 2018 outlines some of the non-name changes:
A good portion of the menu will remain untouched. However, [social media manager Sara Arenas] says they do plan to introduce a number of new menu items—including sides like esquites (Mexican street corn) and appetizers like wings—along with monthly specials. She says they will also expand the bar menu to include numerous new cocktail offerings. The addition of a to-go menu, delivery services and a catering menu to accommodate demand for parties and gatherings, are also in the plans.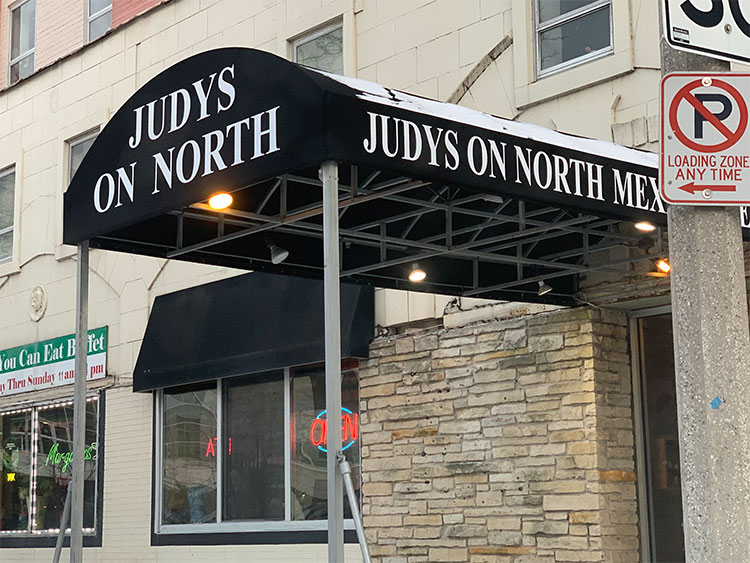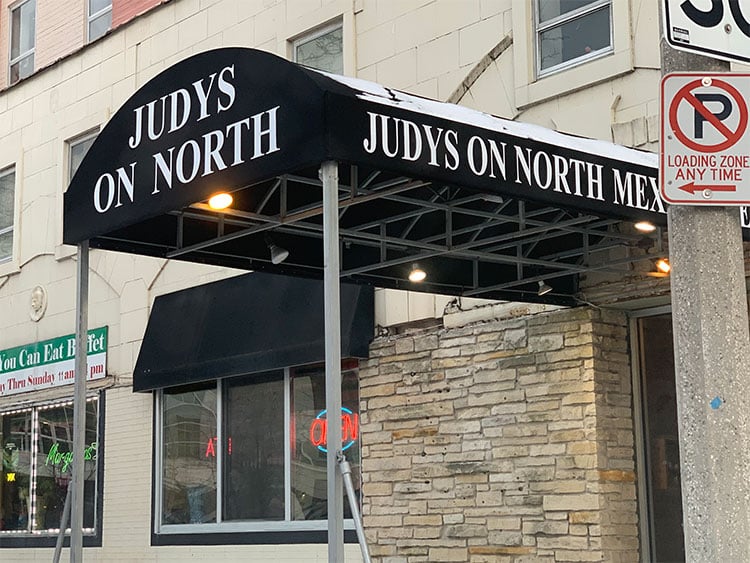 It's been a busy time for Lopez and Figueroa. Earlier this week, the mother-son duo announced the closure of their Walker's Point restaurant, Cocina 1022, which had been open for less than a year in the former Chez Jacques space at 1022 S. 1st St. But Cocina may not be finished quite yet. According to a Facebook post:
We can't wait to gather what we have done and what we have learned to continue to embark on what is already happening, with restaurants like Tavo's Signature Cuisine and Mazorca Tacos this thing is just getting started. We thank all the traditional restaurants that came before us that brought Mexican restaurants to the Milwaukee food scene, yes we were yet another Mexican restaurant but more importantly we are proud to be just that and even more when we go to dine at all of the AMAZING establishments in our beautiful city and see our culture on many menus but get ready guys this is happening and we are so excited to see it all. In the mean time (in between time:)) come see us at Judy's On North Come get your fix of our esquite and spiked horchata! Who knows maybe we'll sneek some Judy's wings on an upcoming weekend.
Last summer, we ate at Jalisco for the first time in forever. Here's what we wrote:
The food may have been unexceptional, but boy oh boy, did it feel weird sitting in Jalisco again. So many bar-time visits back in the day, so many alcohol-bleary meals. Peering out the window in 2018 at the hulking Whole Foods was like peering through a wormhole in time: Milwaukee dining past on the inside, Milwaukee dining present on the outside. I took some comfort in knowing they were both there, inexplicably sharing the same space.
Judy's On North is open now. We'll get back to you after we drop by one of these alcohol-bleary nights.