Back in September, we reported that Persian and Middle Eastern restaurant Shahrazad was leaving its 27-year home at 2847 N. Oakland Ave., and moving a few blocks north, to 3133 N. Oakland Ave. (a.k.a. the former Halal Guys space). Well, the move has been made and Shahrazad is open once again. Check it out!
The space is slightly smaller than the old Shahrazad, and seemingly built with takeout in mind. Now more than ever, it's a perfect lunchtime destination for East Siders in general, and UWM students in particular. And yes, those vegan and meat-lover lunch specials are great.
Shahrazad is open 11 a.m. – 9 p.m. Monday through Friday; 11 a.m. – 10 p.m. Saturday; and closed on Sunday.
Shahrazad first opened on Oakland Avenue in 1993. Owner Mohammad Khatibi, who came to Milwaukee in 1984 to attend UWM, assumed ownership of the restaurant in 2006.
"Shahrazad has been with the community for 27 years," Khatibi told us in September. "We are moving on the same street, just a little bit north. Halal Guys went out, and I saw the opportunity to move and see how everything works in that location. And it does work. That is going to be the future Shahrazad."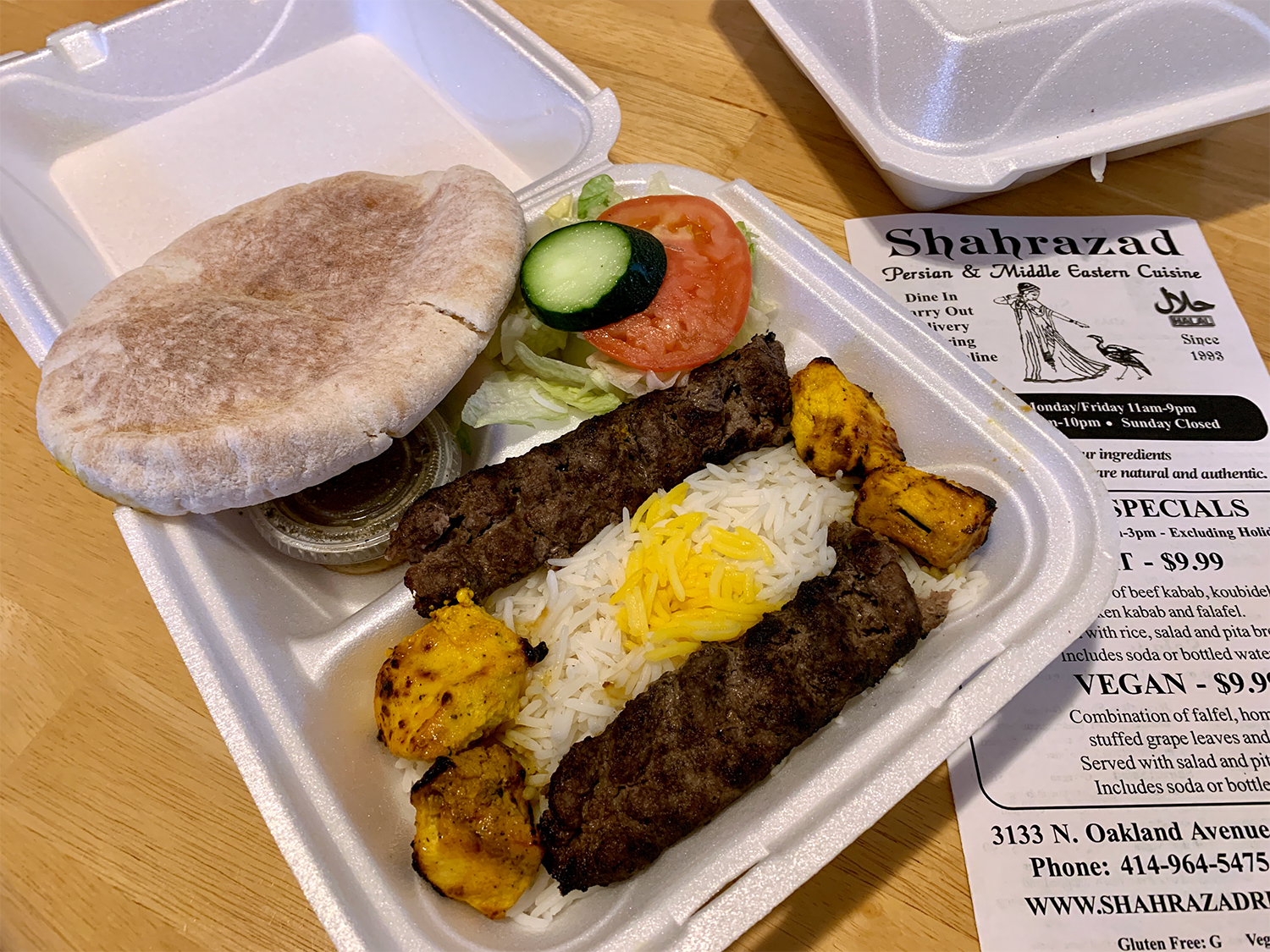 Exclusive articles, podcasts, and more. Support Milwaukee Record on Patreon.
---
RELATED ARTICLES
• Shahrazad moving to former Halal Guys on Oakland Avenue
• The 3 sub shops on the corners of Oakland and Locust, ranked