Summer is just about here, which means people are becoming nostalgic for eating food while standing in the sun. I get many requests for taco truck suggestions that will scratch that itch, so here are four staples, as solid as can be. My general rule of thumb with taco trucks is the more modest and less flashy, the better the food inside. If it has flags, music blasting, and pictures of the food displayed all around the truck, chances are that branding is their focus.
La Flamita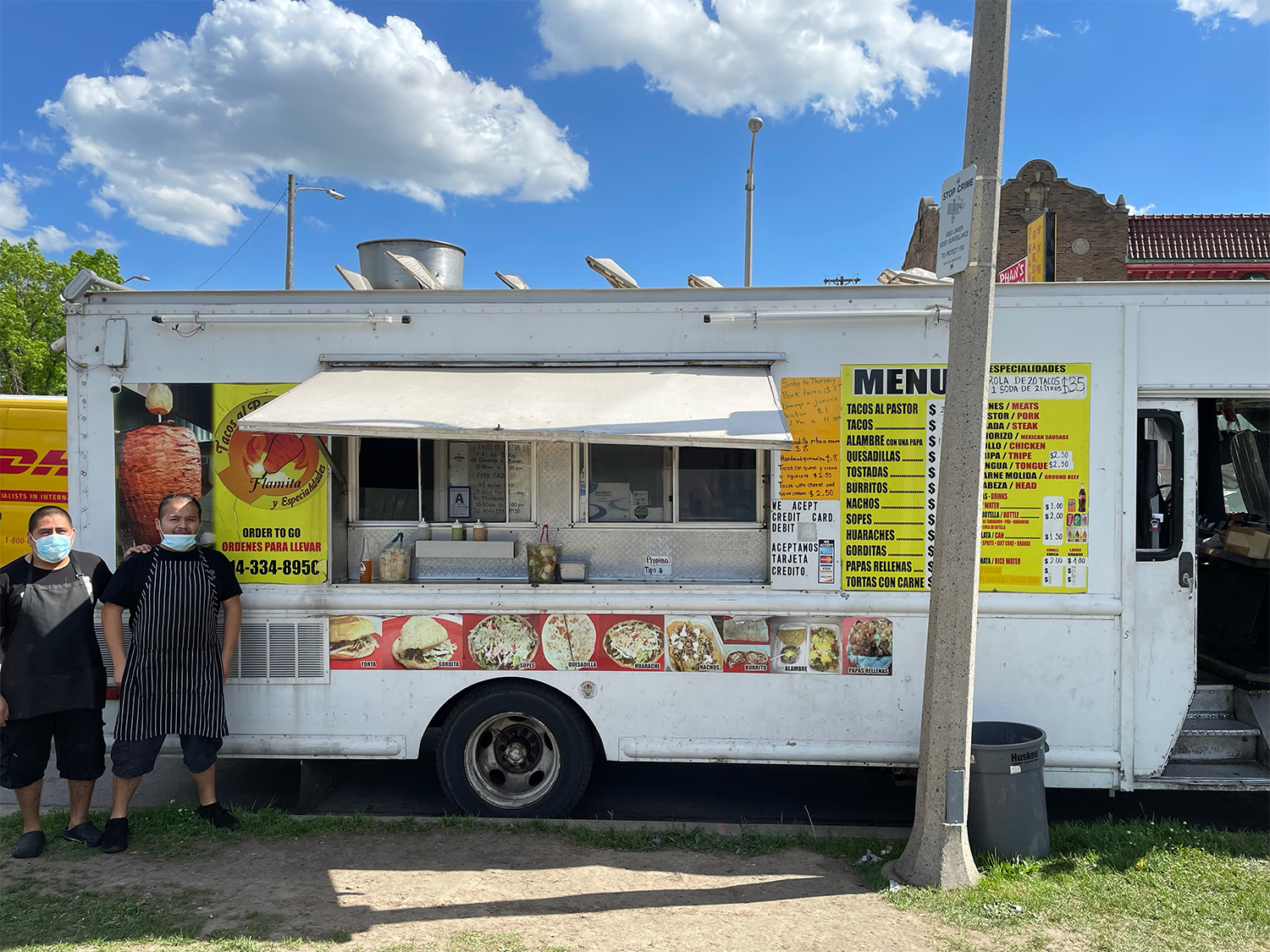 Located on the corner of 20th and National, this modest little truck never seems to close. The al pastor is the best in the city (to me) and the tacos are priced at $1 on Wednesdays and Sundays. The history of tacos al pastor dates back to when Middle Eastern folk migrated to Mexico and brought with them their method of cooking marinated meat on a horizontal spit, known as shawarma. In the early days of tacos al pastor in Milwaukee, taco trucks were shut down because the cooking method was deemed a health code violation. Although that rule has definitely relaxed, most trucks still fear tickets and don't have the "trompo," which is the stack of meat that rotates around the blasting flame. La Flamita still boasts the trompo; slices of pineapple are always included, as is "curtido," a mix of pickled onions, habanero, and cucumber.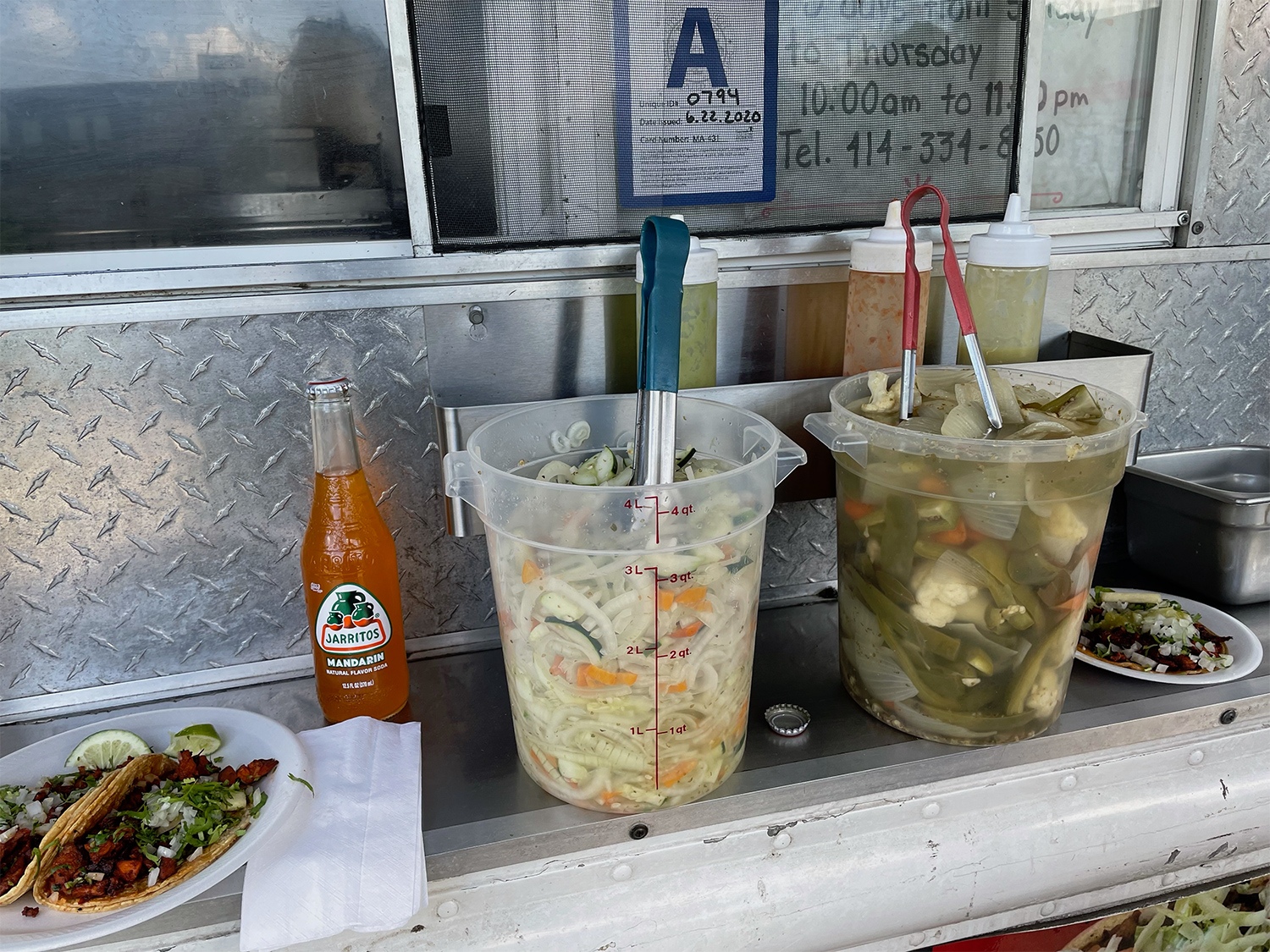 El Campechano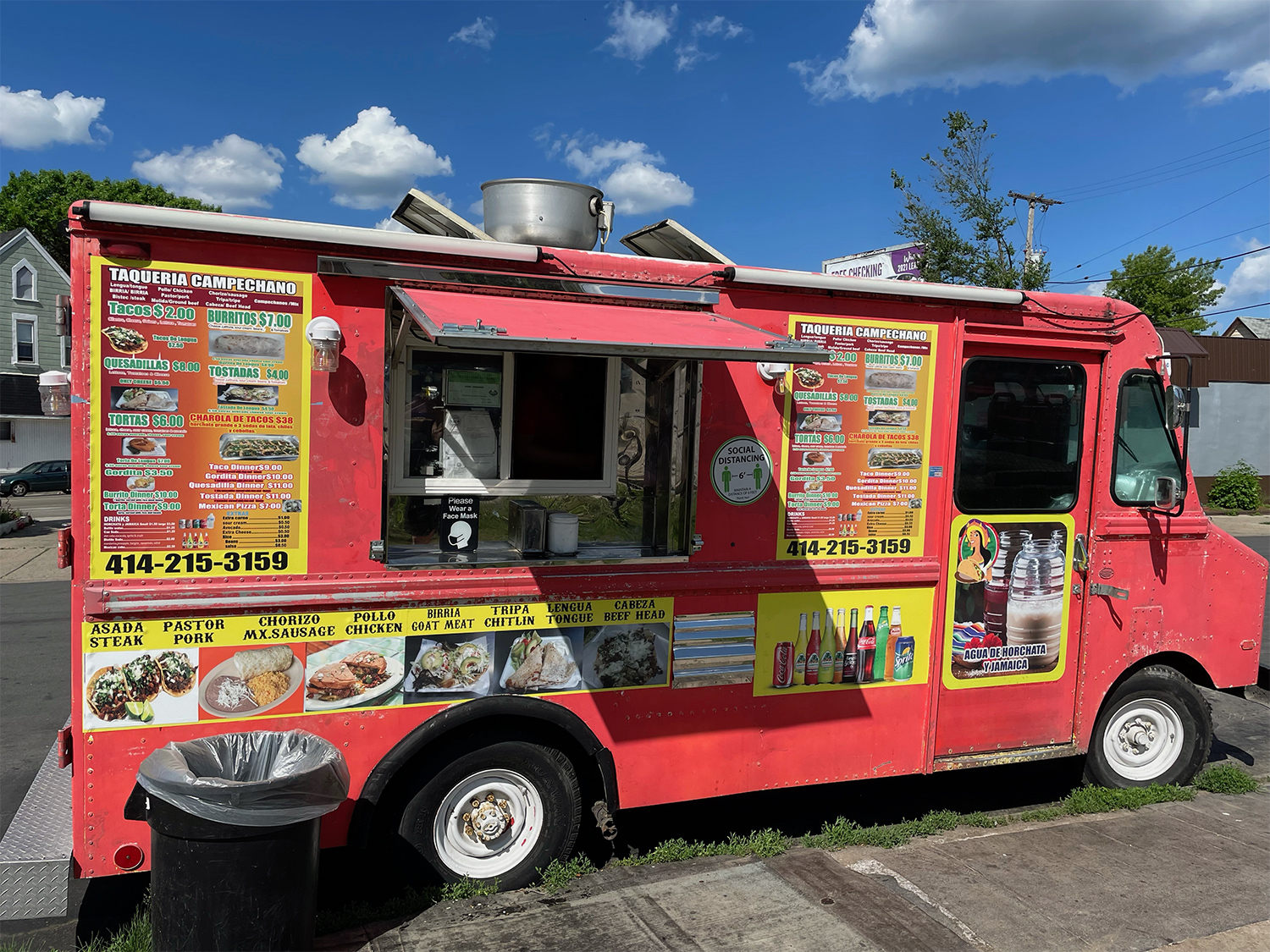 This bright orange truck sits at what I consider the nexus of the universe: near Bow and Arrow streets, behind the Pete's Fruit Market on Greenfield. "Campechano" is a style of taco that mixes both chorizo and asada, which culminate in a greasy, juicy harmony that plays tic-tac-toe on your tastebuds. Although that is the taco this truck is known for, I always go for the birria taco, which I consider the most elevated on the south side. "Proper," says my friend Max Knowlton Sachner, who joined me on my afternoon taco tour. He says it with a mouthful, the juices dripping down to the summer concrete. Always remember: birria de chivo is goat meat, which is what birria is actually supposed to be. Otherwise it's stewed beef. Which is equally delicious.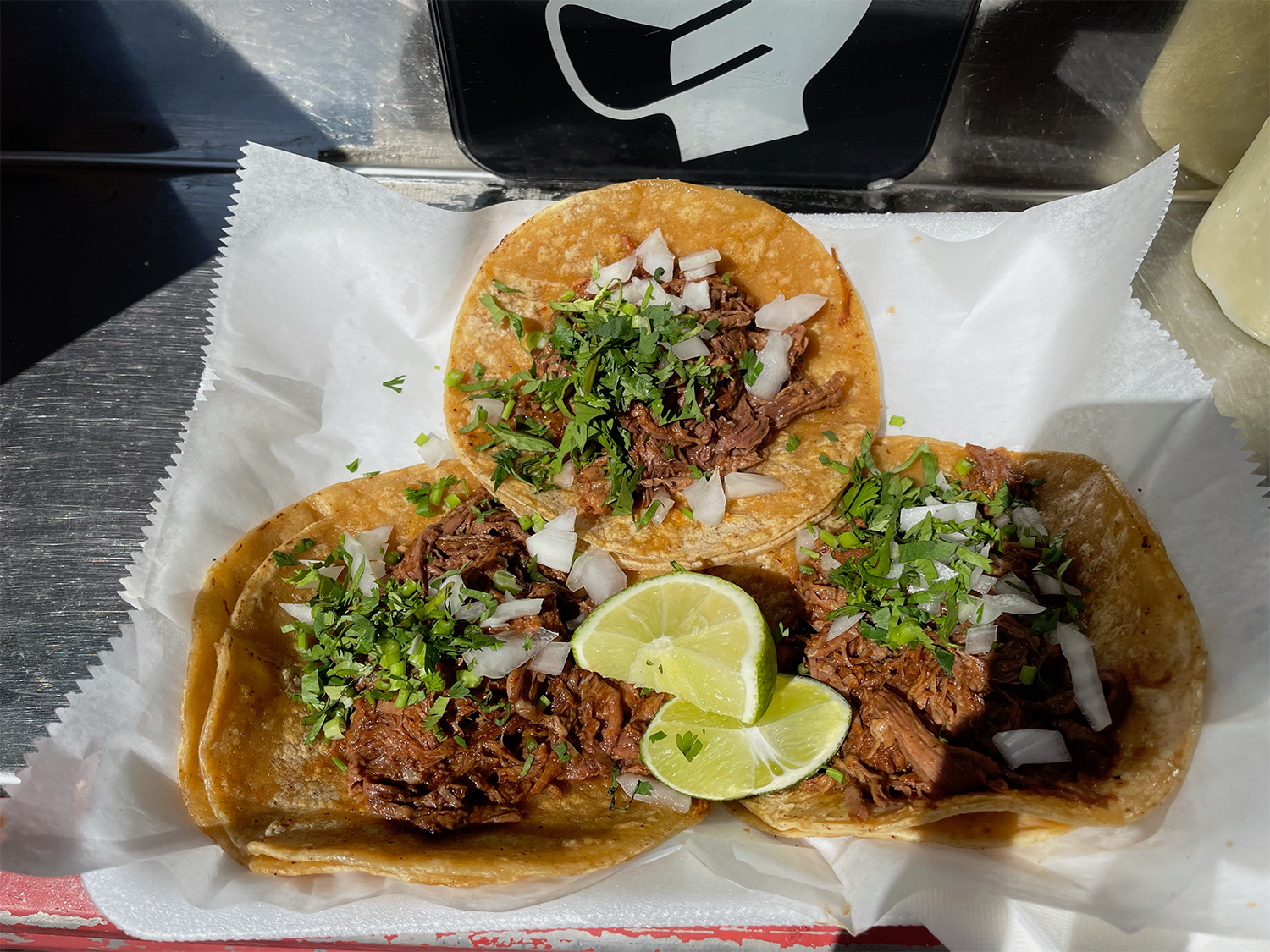 El Tapatio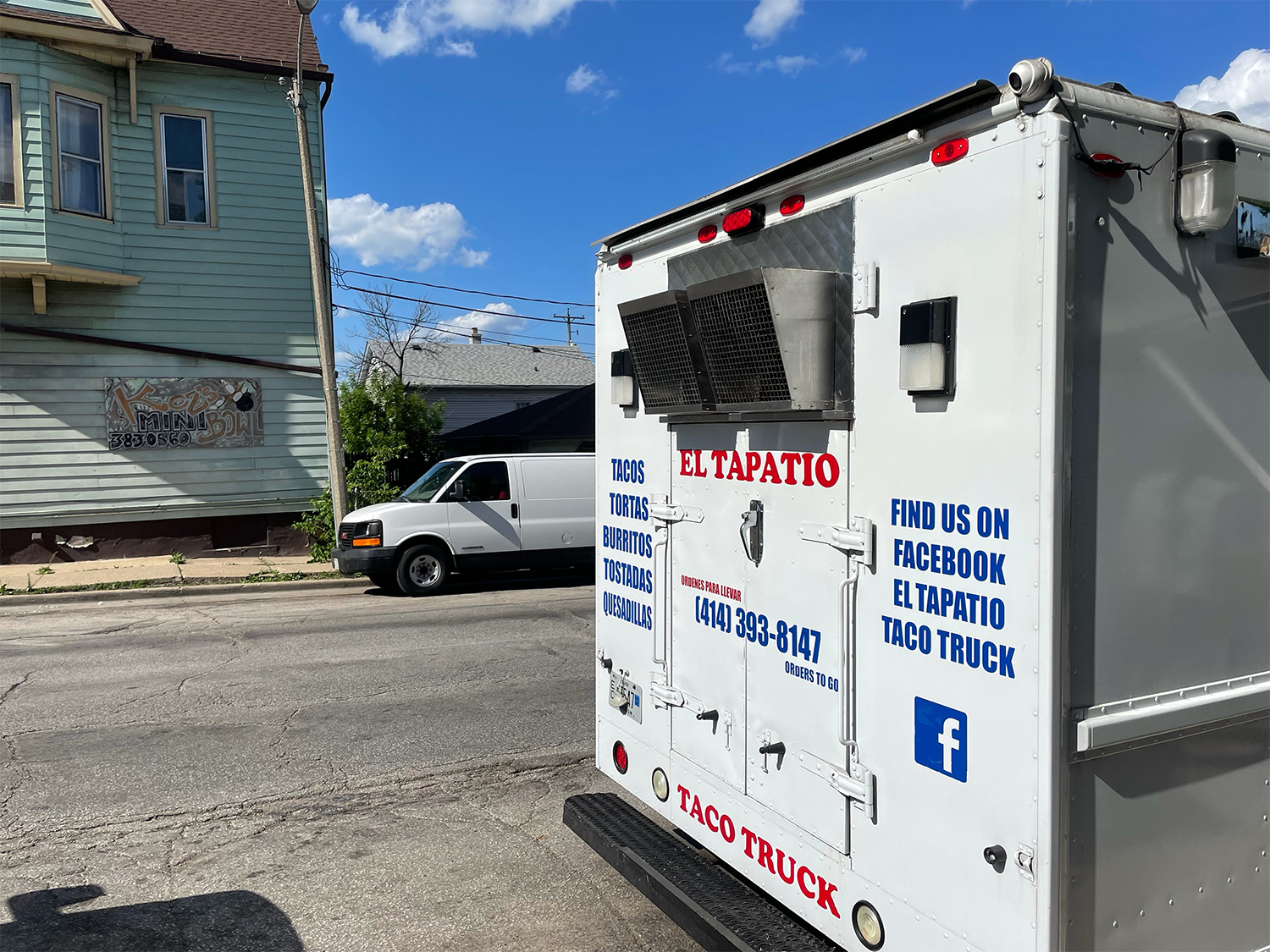 Along the bustling intersection of 6th and Becher sits a few gas stations and Club 6; a block up sits El Tapatio, the biggest chain of taco trucks in the city (aside from El Charrito and Arandas). You can find El Tapatio everywhere: downtown, east side, north side. They all uphold the same standards, but for some reason, I like the noise on Becher with my tacos. What is done differently here is the fact that all tacos come with grilled onions and a chile toreado. "Toreado" is a word in Spanish that means "blistered." Every culture has a dish that involves grilled and blistered peppers. Japanese cuisine does it with shishitos and Mexican cuisine does it with jalapeños. They are fried in hot oil until they burst, and add a depth of smoky flavor that compliments the brightness of the lime and the crispy, savory asada.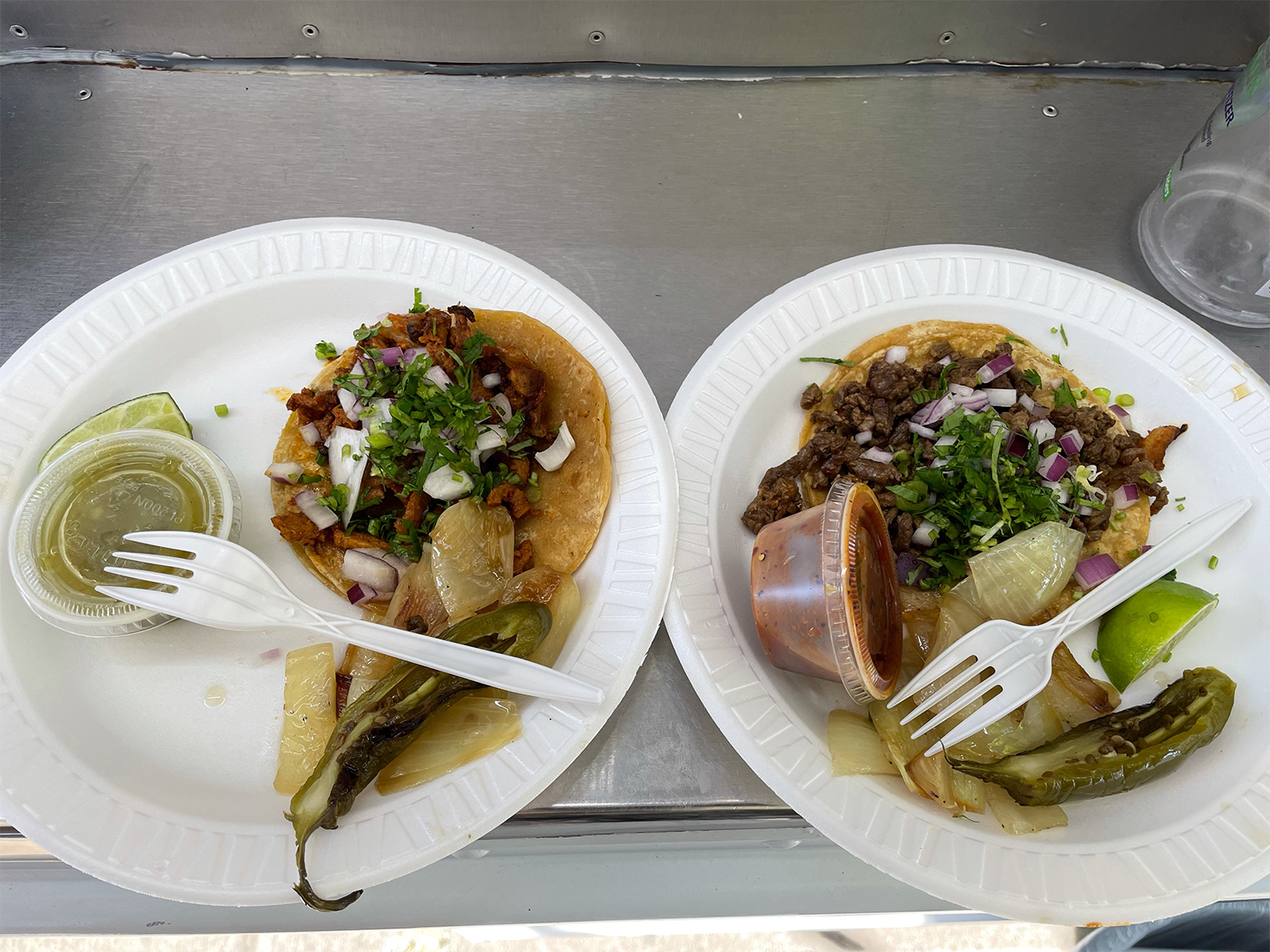 Taqueria El Toro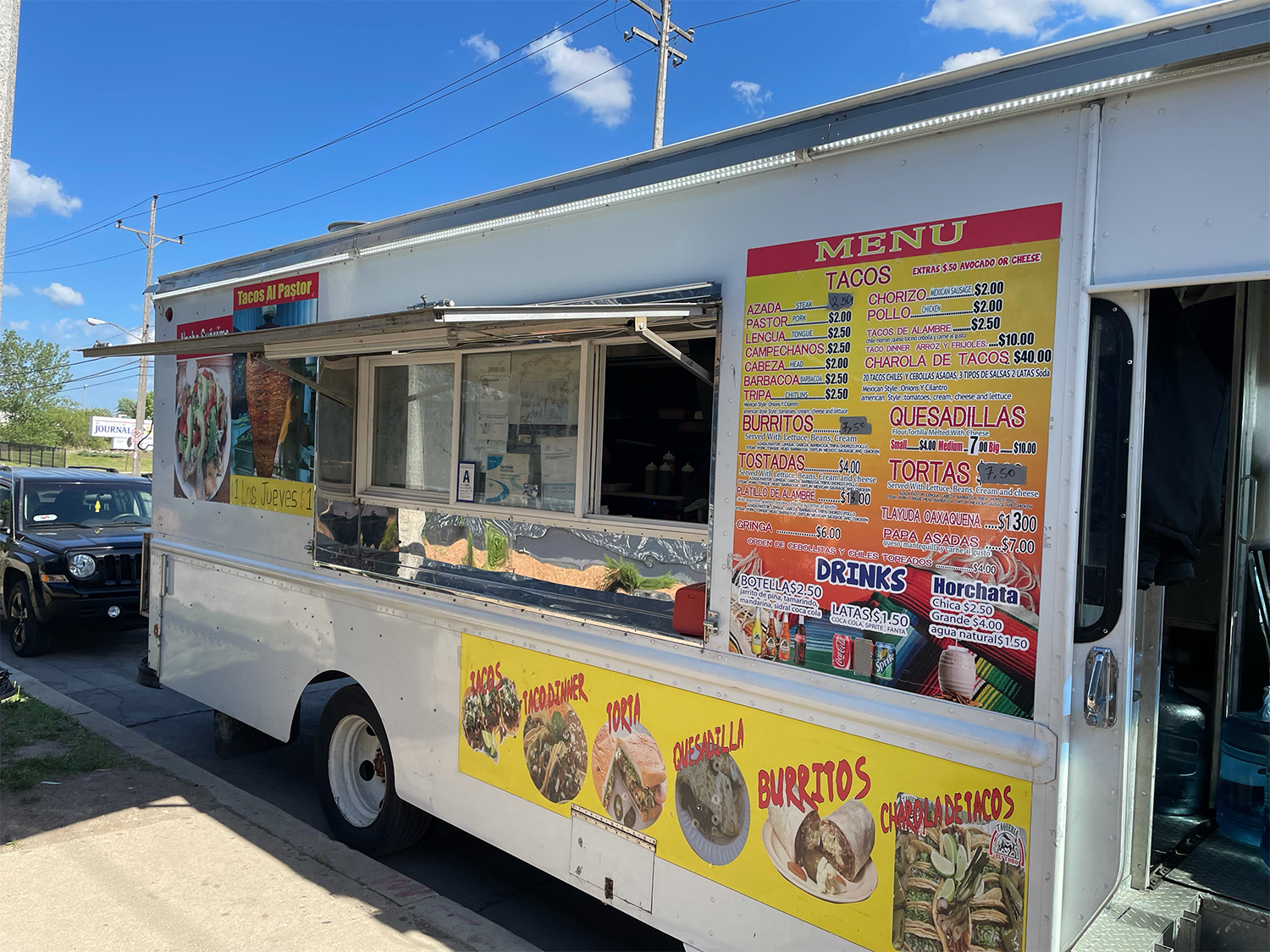 El Toro has been a staple with taco enthusiasts for years. The owners are from Oaxaca and tend to experiment a little more with flavors. The mushroom quesadilla is a fan favorite, but that can only be obtained at the brick and mortar restaurant on the corner of 6th and Mitchell. The truck is located on 42nd and Burnham, across from the Milwaukee Journal Sentinel building. The campechano (see above) is one of the most succulent you can find, but so is the alambre, which is a mixture of asada, cheese, bell peppers and onions. In Oaxaca, that concoction is served over a buttery potato, which should then immediately be covered in salsa roja and eaten with corn tortillas. This is the only way to enjoy it, and is actually written into Oaxaca law. If it isn't, it oughta be.
Exclusive articles, podcasts, and more. Support Milwaukee Record on Patreon.
---
RELATED ARTICLES