The bars and restaurants are reopening, Milwaukee.
While many joints have remained full-on open throughout the pandemic, many haven't, choosing instead to keep their doors closed to in-person service. But now, with restrictions loosening and the future brightening (we think?), the great reopening has begun. Just be sure to wear a mask, stay distant, and, in the words of Boone & Crockett, please be patient. Here's a list of places that are reopening soon or soon-ish. (We'll keep it updated.)
818 S. Water St.
414-212-8115
***STARTING THURSDAY APRIL 1ST***
We are beyond stoked to be opening our doors to the public for the first time since October.
In addition to bringing YOU back, we're sure you'll be happy to hear we're bringing our famous HAPPY HOUR back as well! That means $5 House Cocktails and $1 off beer taps. We KNOW that's a great deal.
With that being said, we'd like to point out a couple policies that we're going to be enforcing…
1) While you don't need to stay at your table (now ok per CDC guidelines), YOU MUST WEAR A MASK UNLESS YOU'RE SEATED AT YOUR TABLE both indoors and outdoors.
2) We'd love to welcome every single Boone & Crockett fan back immediately, but we're going to be sticking to offering limited capacity for the time being. You have to remember we haven't done this for a few months so please be patient with us.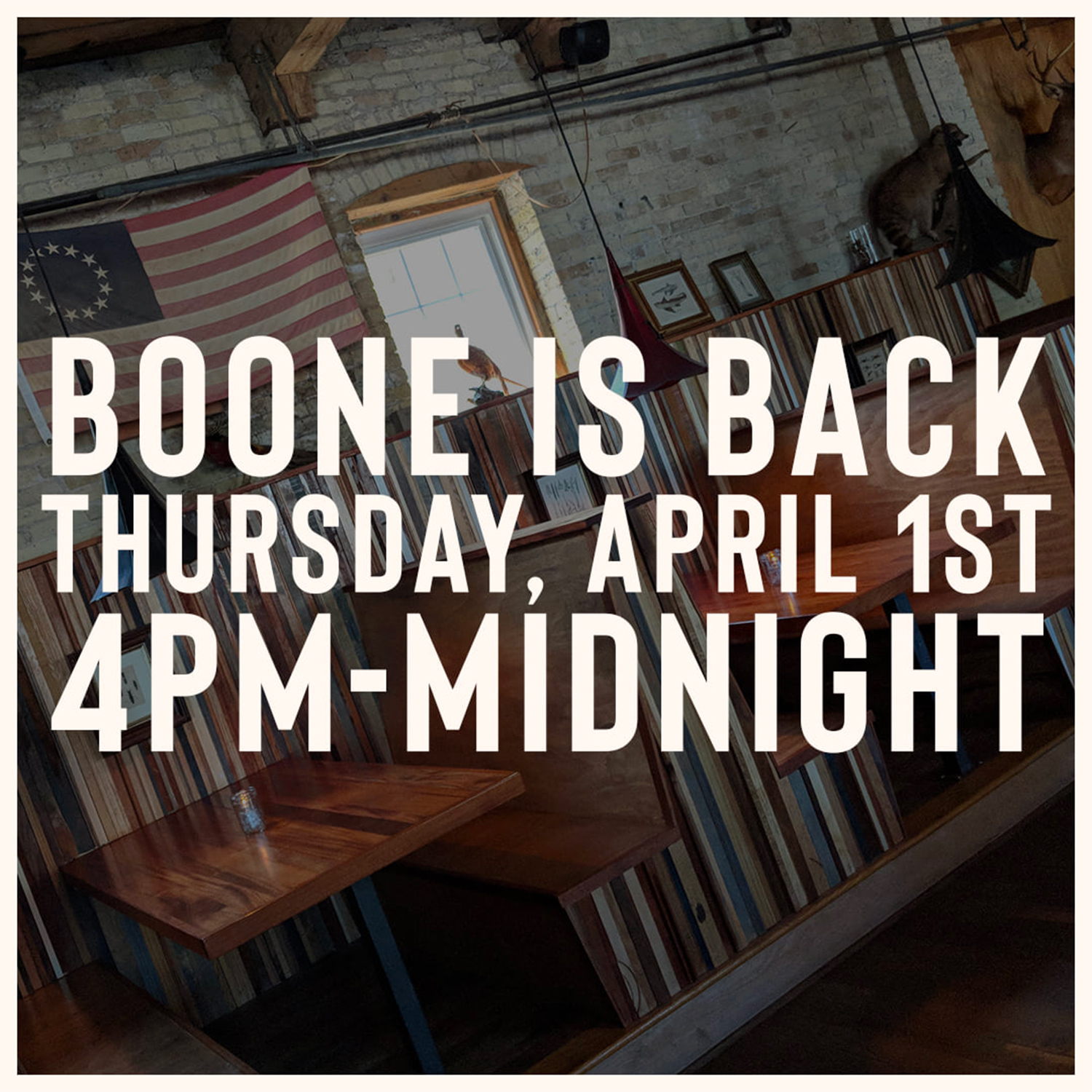 1019 N. Old World 3rd St.
414-224-8500
"AND WE'RE OFF"…. Please join us May 1st Kentucky Derby Day as we proudly re-open. We will have new kitchen hours as we start our process. So please bear with us. Our Kitchen hours will be Monday through Thursday 4-9 pm. Friday 11-10 pm. Saturday 9am – 10 pm. Sunday 9 am- 9 pm. Thank you for being patient, and continuing to support us. We look forward to seeing everyone soon.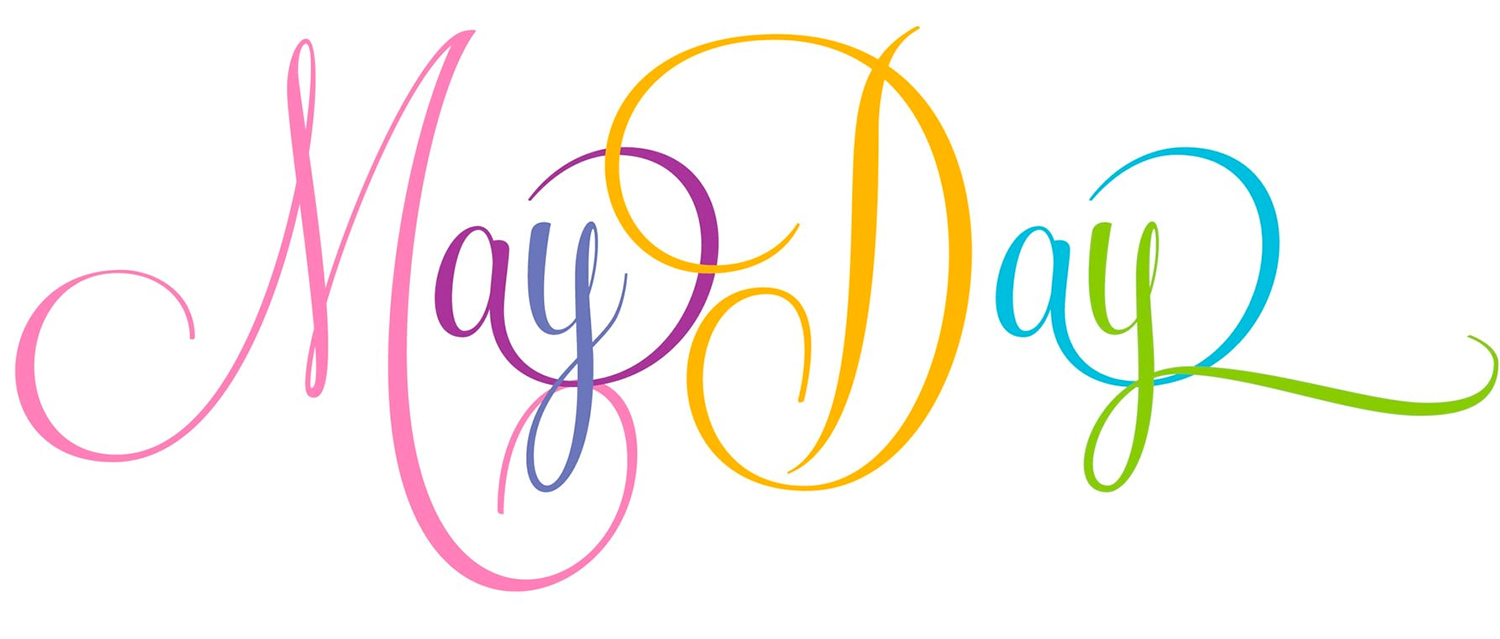 2211 N. Prospect Ave.
414-273-3753
Per OnMilwaukee: "We will return sometime this summer."
430 S. 2nd St.
414-897-0747
MOREL WILL BE RE-OPENING OUR DOOR ON THURSDAY APRIL 1ST FOR DINNER SERVICE.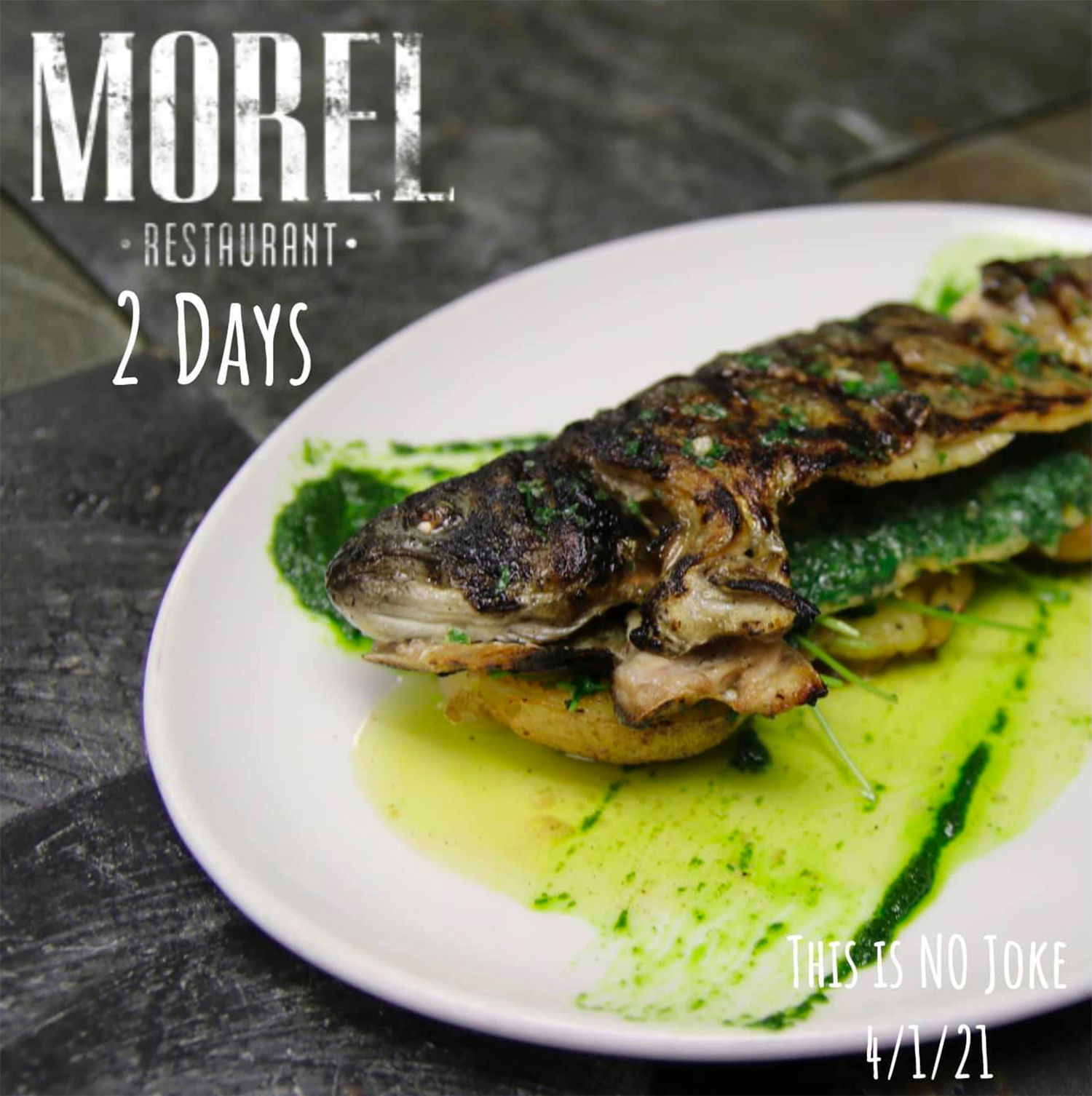 839 W. National Ave.
414-431-6551
We're BEYOND excited to announce that we'll be opening back up for DINE-IN service starting this week Thursday April 1st! (No jokes here!) It's been such a long year for everyone and a full year since we've had diners inside our café. We can't wait to show off what we've been working on behind the scenes.
For the safety of our staff & patrons, we'll be following all health department guidelines. New hours for dine-in & curbside service are Thursday-Sunday 8:30AM-2PM and offering a limited menu for the time being. We've missed you all and can't wait to see your happy faces.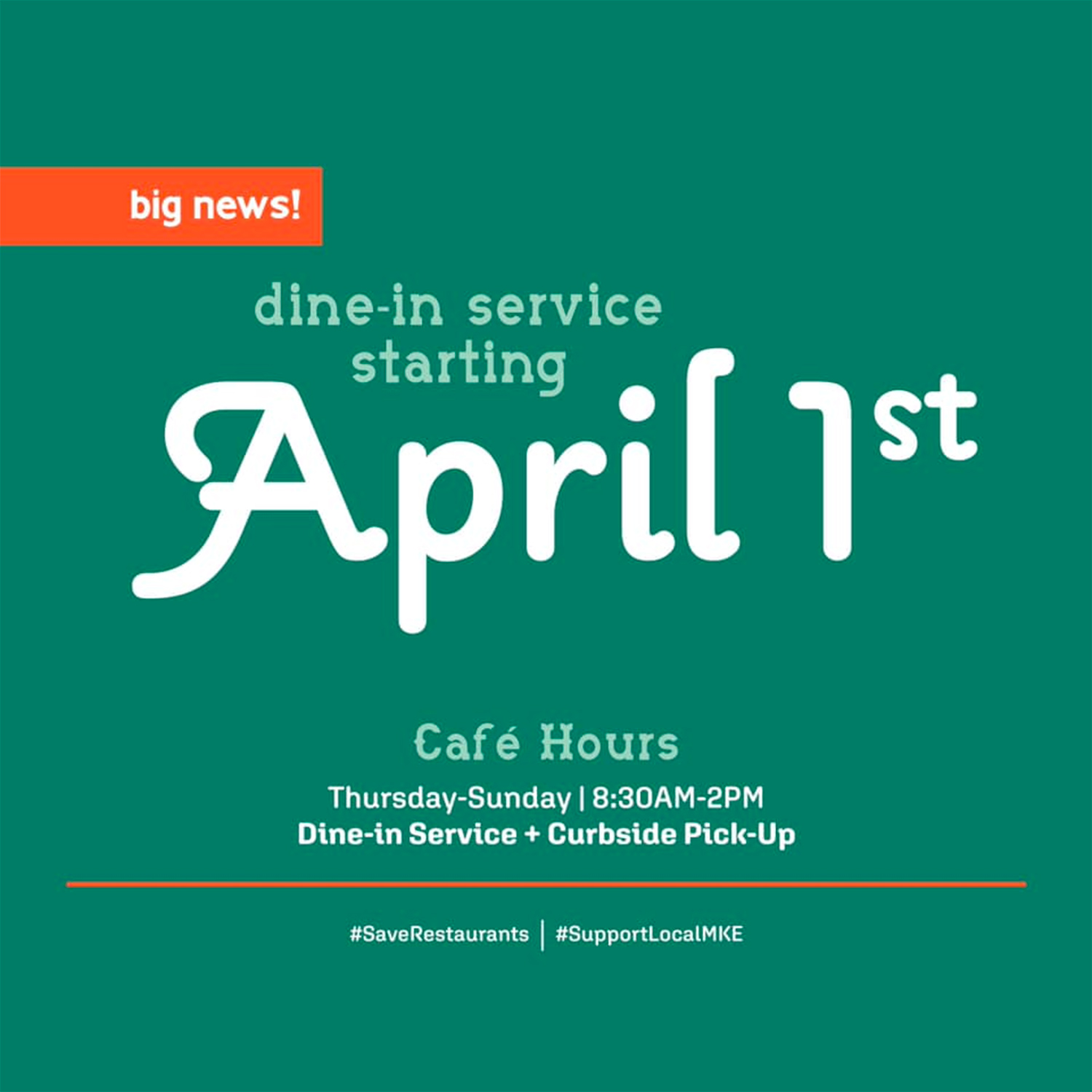 2352 S. Kinnickinnic Ave.
414-763-5881
We are waddling towards RE-OPENING our dining room!
Curbside & Delivery will run through the month of April but Fish Features & Family Meals are having a last hurrah this week, so be sure to get in on them this Thursday, Friday & Saturday. More details on the re-open coming soon.
101 W. Mitchell St.
414-763-0438
We've passed two notable dates this past week and they each stir up different feelings. First, Transfer Pizzeria Café just turned 13. Second, a year ago today was the last time we served customers indoors here at our corner of 1st and Mitchell.
Now that the pandemic numbers appear to be trending strongly in the right direction, and with our staff and the community at large receiving vaccine doses, we have expectations that 2021 will be the rebound year everyone hopes it will be.
With this optimism, we can announce that we are now planning for the reopening of indoor dining at Transfer sometime in May, exact date TBD. Outdoor patio dining will come when the weather allows. C'mon spring!
232 E. Erie St.
414-914-9497
We are happy to announce that the Milwaukee Cafe will soon be reopening! While much will remain familiar, it comes with some big changes – there will be a new name and change in ownership.
The cafe started five years ago as a partnership between Scott Lucey and Wonderstate Coffee. After weathering all the challenges of 2020 and being closed the last few months, we have reached a mutual agreement that the best path forward is to have the cafe operate under Scott's sole ownership. The cafe will continue to carry Wonderstate Coffee as well as many of the other local, organic and high quality products this cafe has become known for.
We'd like to offer our gratitude to our community and loyal customers throughout the years. Please stay tuned here as this transition unfolds – in the coming weeks Scott will reveal the reopening date and share the cafe's new identity.
500 W. Florida St.
414-374-4766
No April foolin' — The Yard is opening on Thursday.
It's beer, burgers and plenty of Brewers Opening Day baseball.
Shall we save you a seat? The Yard opens at noon.