Some places come and go, while some places become icons. Mandatory Milwaukee is all about the latter. Join us as we revisit beloved and well-worn local staples with fresh eyes, and explore how they might figure in the city's future.
Bay View is changing.
That's not necessarily a bad thing. But with each new bar, restaurant, or retail store that opens and every time a luxury apartment complex or garish alderman mansion is erected, the "up-and-coming" neighborhood loses a bit of its history and sacrifices a potion of the identity that preceded the national attention and influx of young professionals. As it continues to change, a handful of area institutions are helping to keep the spirit of "old Bay View" alive.
Joining southeastern Milwaukee stalwarts like Rush-Mor Records, Three Brothers, and Cactus Club in preserving Bay View's charm is Hi-Fi Cafe. Since the mid-'90s, the coffee shop on the corner of Kinnickinnic and Potter avenues has been a source of food, drinks, and artistic expression for an eclectic cast of characters. Almost 25 years later, the cafe—now one of many on a caffeinated corridor in Bay View—exists as a self-proclaimed "time warp" and remains an important place in a neighborhood that's never been more popular.
Hi-Fi was started circa 1996 by Wild Kingdom and Citizen King member Sage Schwarm. In 2003, he sold it to Mary Hart and her partner Peter Frederick Steinhoff. Along the way, the business that was opened by an influential Milwaukee musician became a favorite local haunt of one of the city's most accomplished performers of the moment.
Abby Jeanne says she first happened upon Hi-Fi when she took a bus from her home on Milwaukee's North Side to Bay View when she was 12 years old.
"I got off on the corner and saw the neon sign," she says. "I was like 'What the fuck is that?' I came in and totally fell in love."
In high school, she says she'd cut class to hang out at Hi-Fi, where she'd draw, smoke cigarettes, and get to know other regulars in the artistic embassy set in the middle of Bay View.
"At that time, there weren't as many businesses around Kinnickinnic. There weren't as many cafes and newer restaurants around, so there were always tons of people in there," Jeanne says. "It was always a bunch of artists and weird people and cool stuff I was seeing. It just became my community."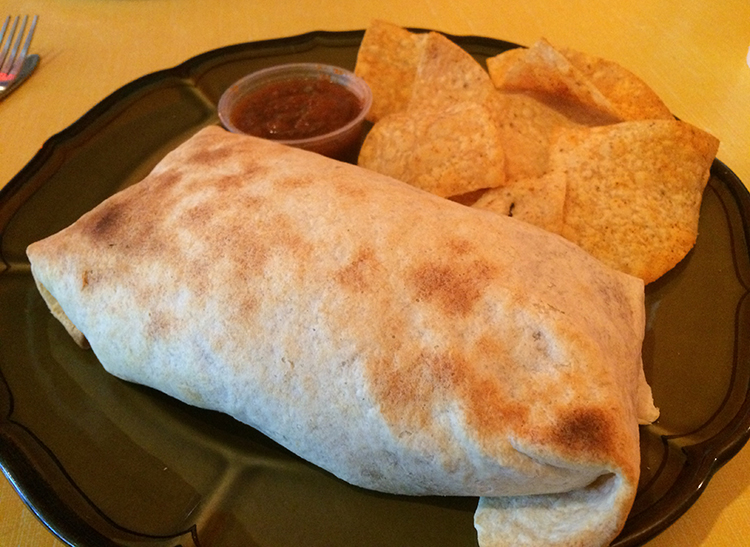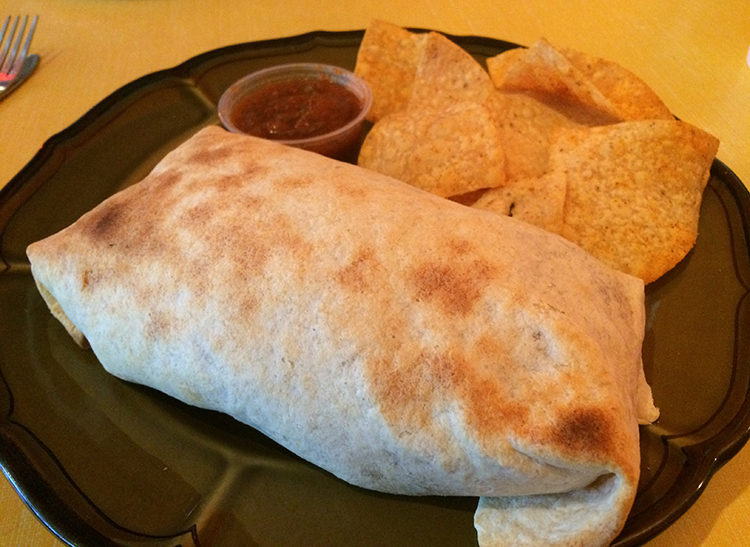 She swears by the coffee and loves the food that's made fresh to order (and that offers her, a longtime vegetarian, endless options). She worked there for a time in high school and, even though she moved around in adulthood, she would pick up shifts at the cafe when she was back in town between travel and tours. Through the years, she says she met some of her best friends at Hi-Fi.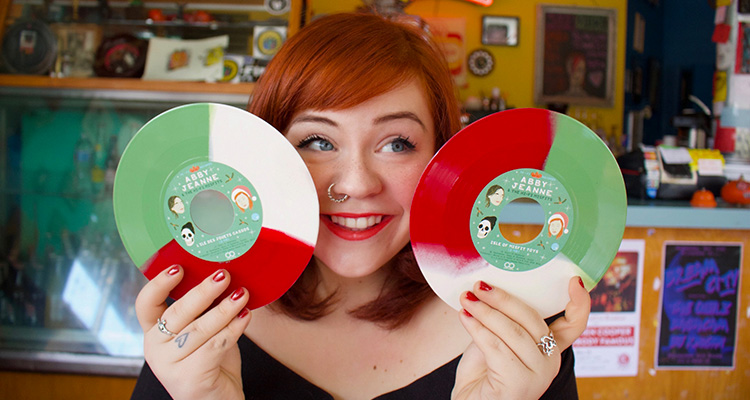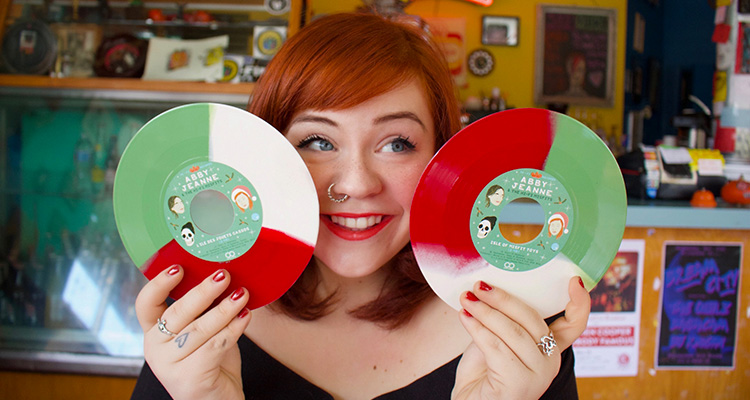 Even though she doesn't get behind the counter anymore (unless she's grabbing herself some coffee at what she considers to be her office), the singer remains thoroughly involved in the business. Late last year, she started a label called "Hi-Fi Records." The first release was a holiday song she wrote with some staff members in the cafe's kitchen during a snowstorm last April. Other Hi-Fi regulars played on the single, contributed artwork for the release, and helped translate it into French for the B-side version. Her forthcoming full-length, Music Box Dancer, will also be released on Hi-Fi Records.
The artist offered Hi-Fi customers the first crack at buying both records with in-store sales, which brought a new generation of teenagers to the cafe. Music Box Dancer's cover features Abby Jeanne standing in front of the business' counter. The back cover is the record's tracklist that's displayed on Hi-Fi's iconic jukebox. Her songs now appear on the vintage machine beside some of her Hi-Fi favorites like "Emotional Rescue" by Rolling Stones and Eartha Kitt's "African Lullaby."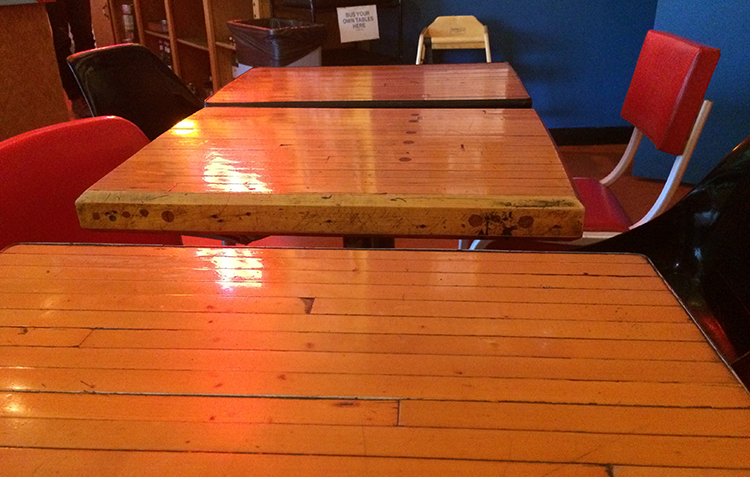 In addition to the classic juke, Hi-Fi Cafe has a timeless look and feel that's accented with retro decorations and pieces from a rotating cast of local artists. Parts of the cozy interior could pass as a counterculture gathering spot from the '50s, with others resembling an '80s hangout, and shades of any era in between scattered around the comfy cafe. At a time where coffee shops sometimes blend together, Hi-Fi's ambiance simply cannot be replicated.
"We hate trends. We despise them," Steinhoff says. "It's a time warp kind of concept. It's not that we're not trying to get with the new wave, we're just not good at it."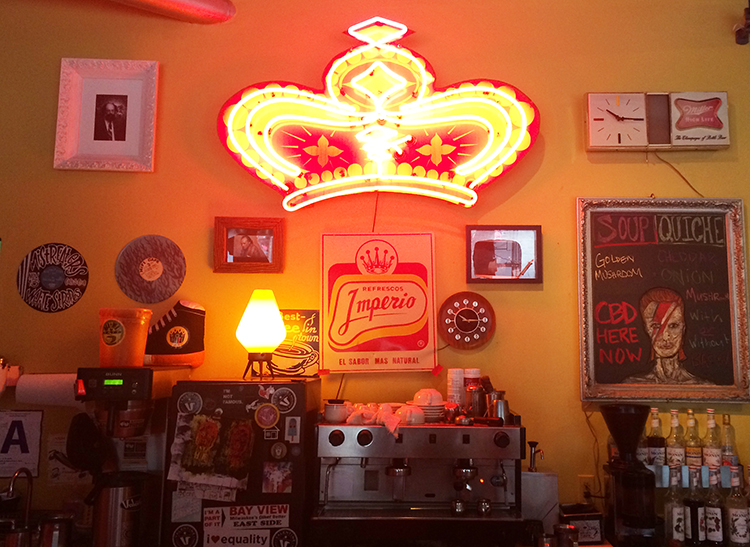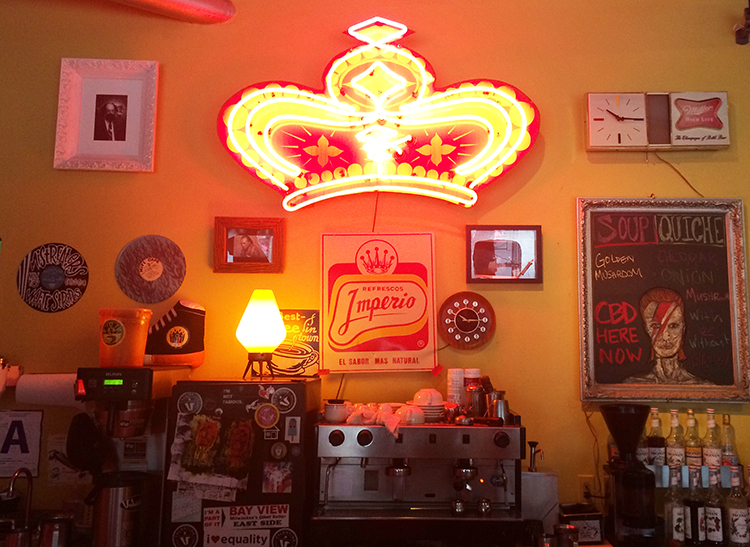 Though they've stayed afloat for over 20 years, the business is taking some steps to try to adjust to the times. They've recently updated their cash register to a slightly newer model. It's no longer a "cash only" operation, and they've started to offer CBD in some food and drink items. Hi-Fi also got its liquor license of late, which will aid in the cafe's efforts to bring in crowds for art nights, record spins, mimosa brunches, and anything else they can dream up.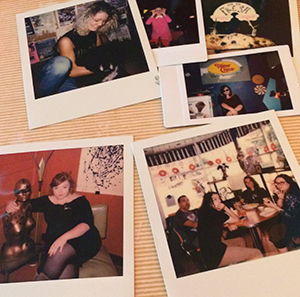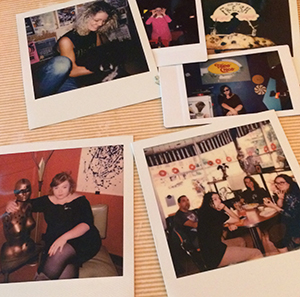 Sure, there's more competition than ever for the Bay View business, but owners see the neighborhood's newfound "destination" status as a way to show new patrons what they do…and how it differs from other nearby places.
"We can never be overshadowed because we have style," Steinhoff says. "We just live on style and we leave the technique to them."
As the surroundings outside the corner cafe continue to change at a rapid, argument-causing, and rent-increasing pace, Hi-Fi remains a timeless and inimitable Kinnickinnic Avenue mainstay that offers great coffee, great food, a great jukebox, and a comforting taste of Milwaukee's past.
"I think it's one in a million," Jeanne says. "I've never found a place like this anywhere in the world."