Some places come and go, while some places become icons. Mandatory Milwaukee is all about the latter. Join us as we revisit beloved and well-worn local staples with fresh eyes, and explore how they might figure in the city's future.
In the bustling world of Mandatory Milwaukee, there are places that you frequent, and places that you don't frequent enough. "Why don't I come here all the time?" you cry to the heavens upon visiting the latter. Nessun Dorma (2778 N. Weil St.; 414-264-8466) is one of those places. Whether you're biting into a Chicken Caesar panini (more on that later), sipping whiskey or wine at the bar, or enjoying the recently installed brunch menu, Nessun Dorma demands repeat visits.
Not that there hasn't been ample time to drop by. The brick building on the corner of Weil and Hadley in Riverwest dates back to 1909. In its 100-plus years of existence it has been home to a residence, a general store, a butcher shop, a Prohibition-era "soft drink parlor" (i.e. they were totally serving illegal booze), numerous "family" taverns and bars (Dan and Flo's Family Tavern, Steve and Pat's Tap Tavern, Gary's Suds Pub, etc.), the fondly remembered Gordon Park Pub, and the "ghetto glorious" Stork Club. The Stork Club closed in 2000; 18 months and "45 gallons of varnish remover" later, the space was restored and reimagined as Nessun Dorma. The cozy restaurant and bar officially opened in September 2002 and has been a neighborhood staple ever since.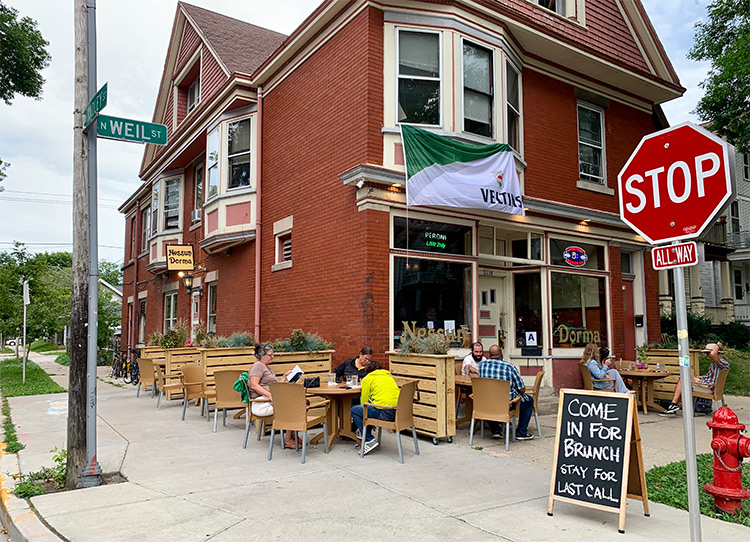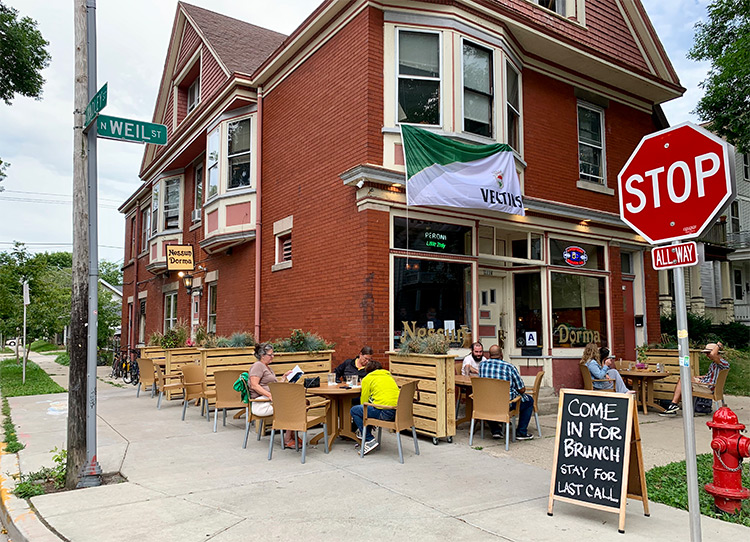 But let's back up to when Nessun Dorma was Gordon Park Pub, and when it played a pivotal role in the brith of another neighborhood staple. A Historic Milwaukee placard inside the bar explains:
Patrons of the Gordon Park Pub enjoyed the first batches of Lakefront Brewery beer on December 2nd, 1987. Lakefront Brewery was founded by Jim and Russ Klisch. The brothers started home brewing as a form of sibling rivalry, each sure they could brew a better beer than the other. In time, they decided to join efforts and market their product. They purchased a former bakery building at 818 E. Chambers, and with a pair of 55 gallon drums and some used dairy equipment, they rolled out the first barrels of Lakefront Beer in December of 1987. The first barrels were hand-delivered, rolled to spots like the Gordon Park Pub, Linneman's, and the Tracks Tavern on a small, wooden cart. On busy nights, the brewery could even offer self-service. If a nearby bar ran out of Lakefront brew, a bartender could walk over to the brewery and pick up a fresh barrel, carrying it all the way back. Lakefront was bottled for the first time in 1990 and moved to their present location in 1998.
Neat! (Lakefront beer is still on tap at Nessun Dorma today, natch.)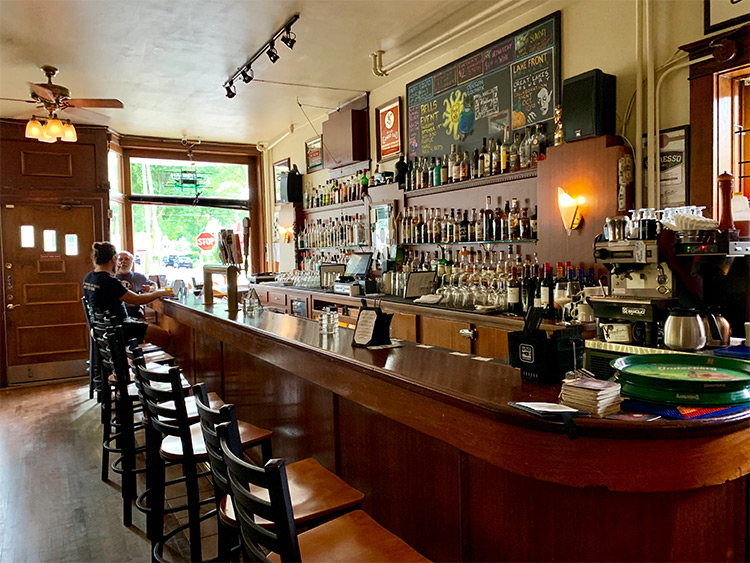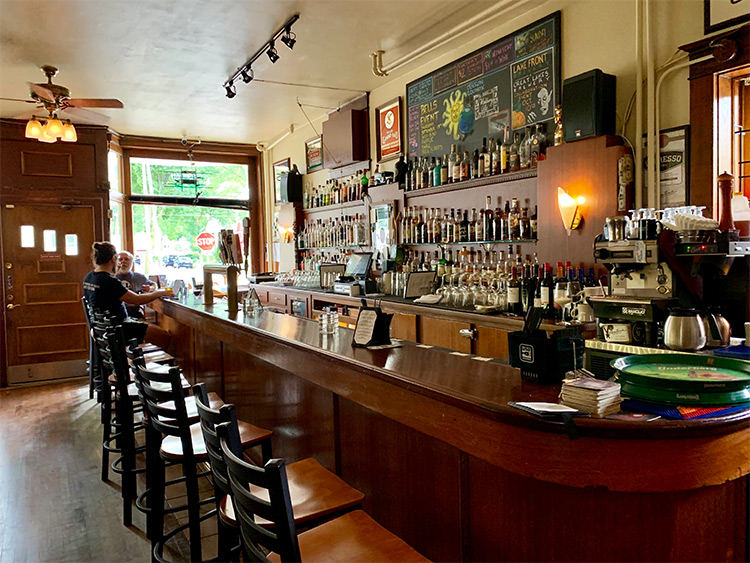 So let's talk about Nessun Dorma today. The building was purchased in 2002 by Mary Howard and husband Dean Cannestra. The restaurant's name—inspired by a night of ill-fated karaoke—is taken from the famous Puccini aria, and roughly translates to "none shall sleep." In 2018, longtime employee Emily Park-Sutrick purchased the business from Cannestra. In a Media Milwaukee piece from that year, Park-Sutrick expresses her excitement at becoming a business owner:
In taking over Nessun Dorma, Park-Sutrick feels a timeless camaraderie. "When learning about the history of the location, I was glad to discover a history of women ownership, and I'm proud to continue that legacy," she said. She said that throughout her career, she'd always previously worked for men. In becoming a business owner, Park-Sutrick also has the first female boss she's ever had. "Some days I feel like I have to pinch myself. But it's gone smoothly because I know everyone and we all work together really well. It feels good to be a boss and be a woman—especially since I'd never had one!" laughed Park-Sutrick.
In the same piece, Park-Sutrick talks about bringing in new ideas while "sticking with what already works." Some of those new ideas include an expanded wine list, a spicy steak sandwich, a few vegetarian and vegan food options, and a weekend brunch menu (Saturday and Sunday, 10 a.m.-2 p.m.) that includes bakery selections from Rocket Baby. As for time-tested favorites, diners can still enjoy unbelievably delicious paninis like the Puccini or the Chicken Caesar (the latter is one of the best sandwiches in town, don't @ us), the delectable house salads, and the ever-surprising daily specials. All that and outdoor patio seating, a wood-heavy interior, a gorgeous mahogany bar, and various side rooms and candlelit nooks and crannies make Nessun Dorma a place that feels unique and timeless.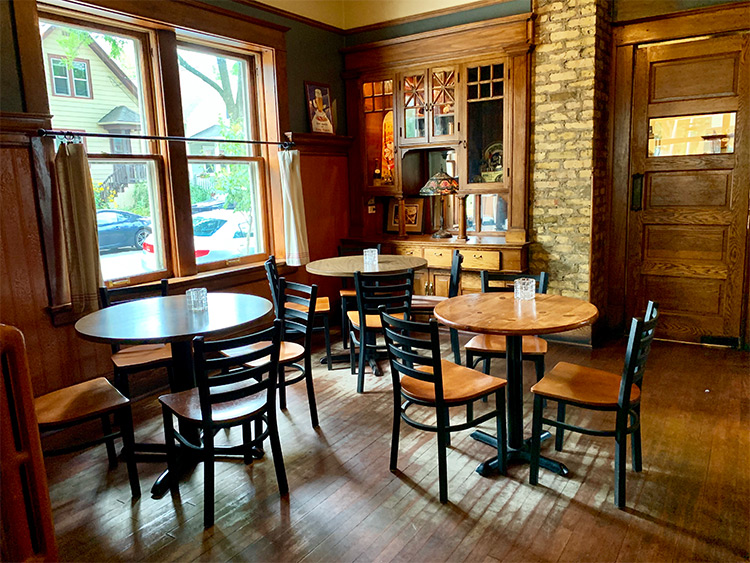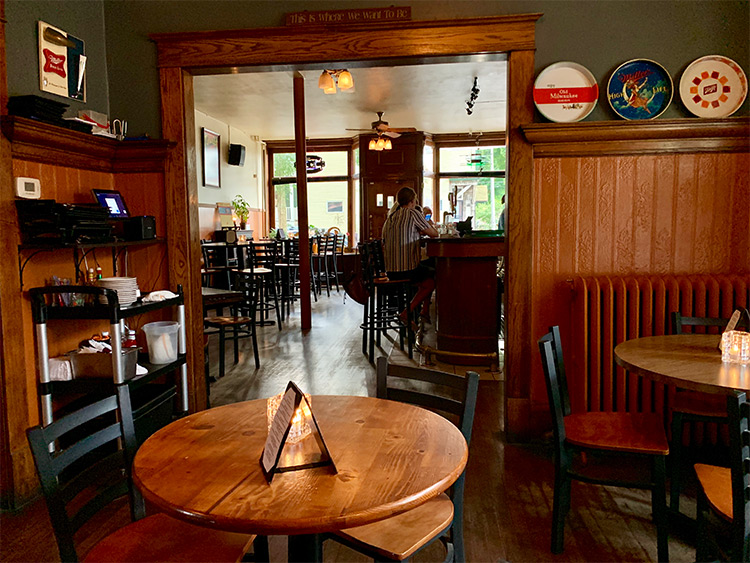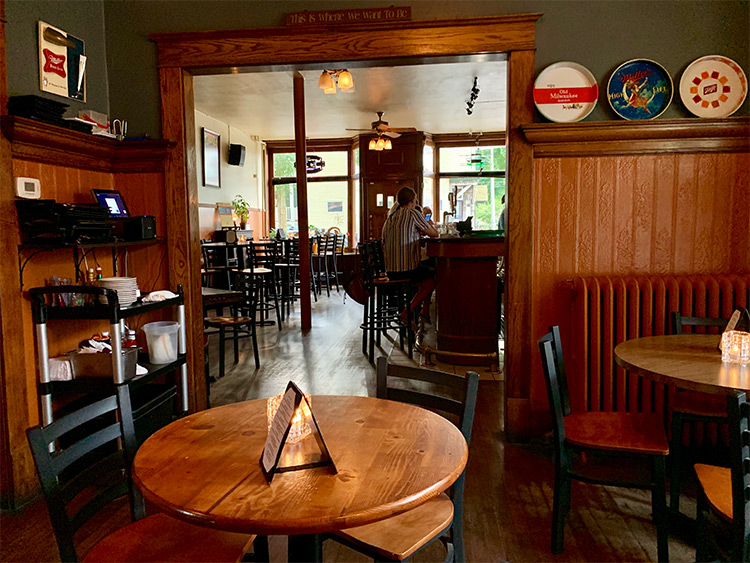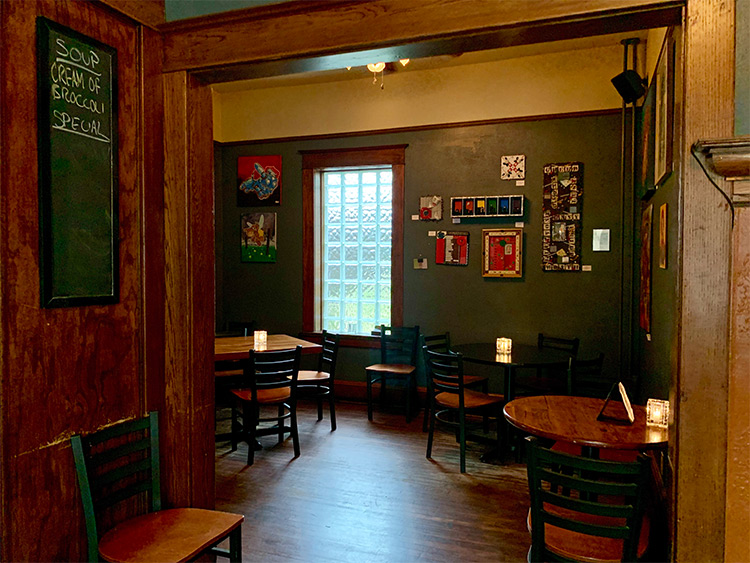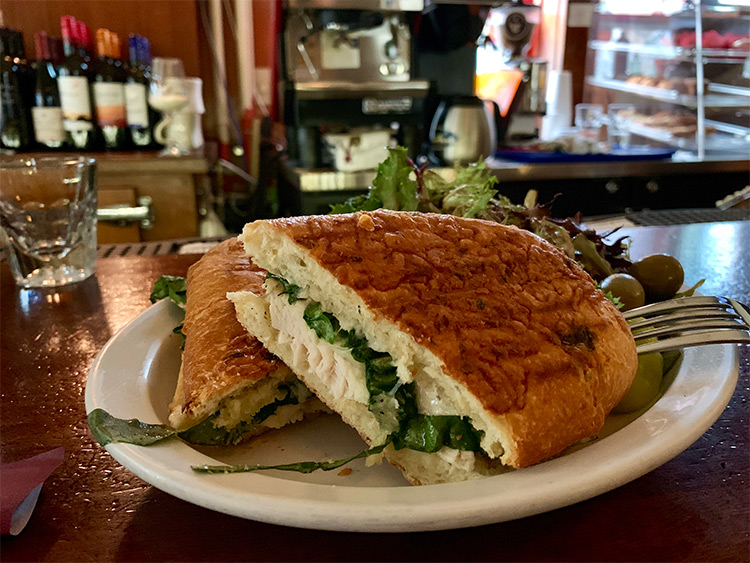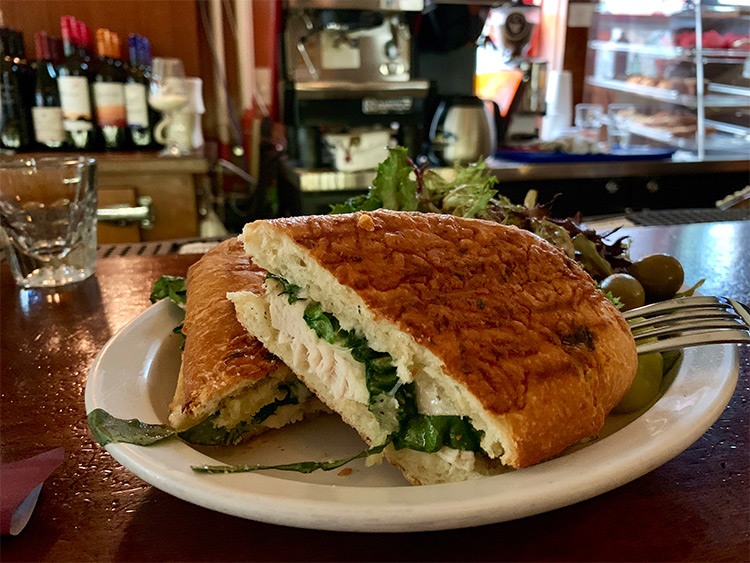 Looking back on the businesses that have called Nessun Dorma's location home, few lasted longer than five years. Nessun Dorma is fast approaching its 20th anniversary. May it forgo sleep ("Come in for brunch, stay for last call") and make it to 20 and beyond.