Almost two years ago, Big Boy came back to Wisconsin. Following a 26-year absence in the region, a restaurant group called Wisconsin Big Boy LLC officially brought the Michigan-based chain back to the state by opening a new location in Germantown. We went the first day it was open to enjoy a burger and a shake.
Well, since it's Food/Drink Week here at Milwaukee Record, we figured it was high time to return to Wisconsin's only Big Boy for a very specific reason: to eat some fish fry! So that's just what we did. Last Friday, we drove up to Germantown on a whim to see what the large lad had to offer in terms of fish fry.
While its burgers are undeniably top-notch, Germantown's Big Boy also isn't shy about promoting its fish fry. Luckily, the purported "Friday Seafood Fest" was up to snuff.
Arriving midday on a Friday, we took a seat at the bar and ordered some Fried Cod ($16.99). The meal features a piece of bread, coleslaw, and a choice of side (including a side of potato pancakes, German potato salad, fries, or a salad). We opted for the fries, and washed it down with a side of Spaten Oktoberfest. If fried cod isn't you thing, Big Boy also offers baked cod, fried perch (for $1 more), fried shirimp (also $1 more), or a $21.99 "Fisherman's Platter" that features a mixture of fried cod and perch, as well as five pieces of fried shrimp.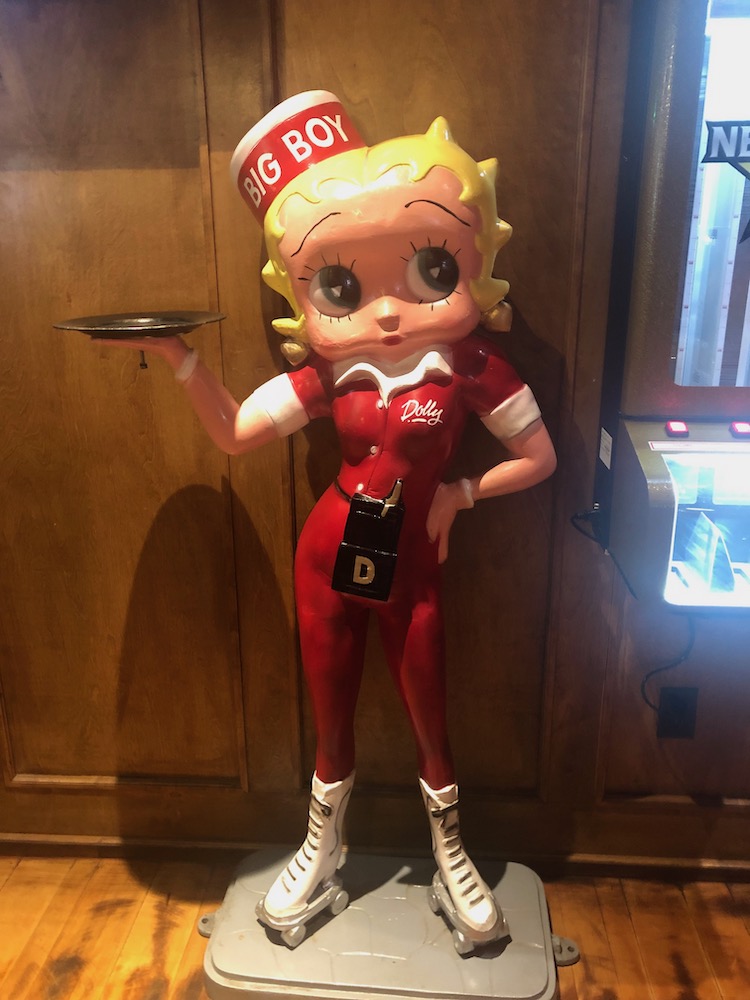 We had great service. No, not from Betty Boop. Instead, we were helped by an excellent bartender named Tim, who took our order moments before an unannounced 14-top walked through the door. Despite being surprised with the sudden volume of customers—though he insisted he didn't mind—Tim and the kitchen staff got our order out in a timely fashion, and with excellent results.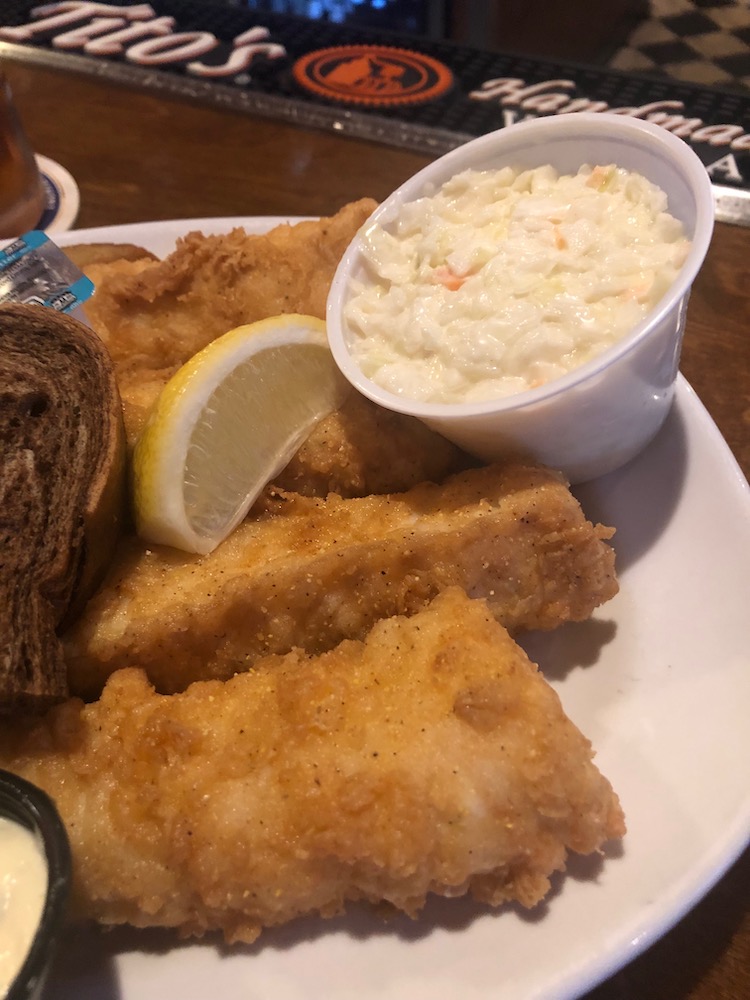 The cod was fresh, flaky and in four nearly uniform pieces. The breading was light, with a definite presence of cornmeal, as well as black pepper and Big Boy's signature seasoning salt. With thick mayo and an abundance of pickles, the tartar was well above average. Our fries were much thicker and more substantial than the shoestring rendition we recalled eating at the same property the day after the Bucks won the title. We're not sure if that change was made across the board or is only done to better suit the fish fry. Regardless, we were fans of the fries.
The coleslaw wasn't bad, but is probably what you'd imagine from one of the country's most famous burger chains. To be honest, it was pretty much baseline slaw, but coleslaw is rarely the best component of a fish fry (and if it is, you're in trouble). One unexpected highlight was the piece of marble rye bread, which was soft, moist, and full of flavor. Initially, we used a portion to construct a mini fish sandwich, but eventually decided to eat it on its own, even going as far to save a morsel of bread to be our final bite.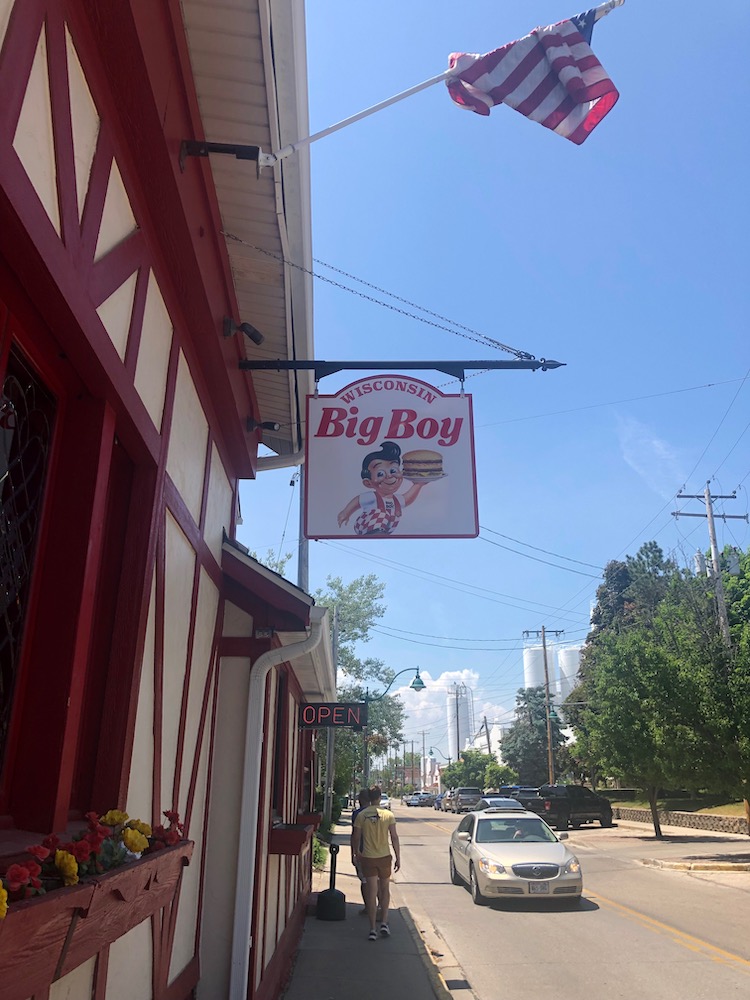 As we enjoyed our late Friday lunch, oldies played over the house speakers. Hearing classics like "Turn! Turn! Turn!" by the Byrds, "Summer In The City" by The Lovin' Spoonful, and "Have You Ever Seen The Rain?" by Creedence Clearwater Revival just felt right as we ate a satisfying take on a beloved Wisconsin dish at a classic Midwest chain of yesteryear.
Yes, it felt semi-sacrilegious to have made the journey to Germantown and not order the Original Big Boy burger, but the fish fry definitely earned its spot on the menu beside that trademark burger and other mainstays like The Dolly chicken sandwich and Big Boy Chili. In fact, the fish fry can be ordered as "Fish & Chips" daily. While we're likely to revert to ordering a burger and shake the next time we walk through Big Boy's doors, we take some comfort in knowing there's a solid fish fry at Big Boy and that—after over a quarter century away—there's once again a Big Boy in the greater Milwaukee area. Long live the Friday Fish Fry tradition and long live Big Boy!