East Side bar/bowling alley/bar/arcade/bar Landmark Lanes (2220 N. Farwell Ave.) is officially in the midst of its big 95th anniversary week, September 26-30. The celebrations include a massive game night run by Midwest Gaming Classic (Monday), stand-up and improv comedy from Voyager (Tuesday), a Lakefront Brewery takeover (Wednesday), a Big Lebowski blowout at next-door Oriental Theatre (Thursday), and a Customer Appreciation Night (Friday). Get all the details HERE.
And what better way to kick things off than with a mayoral proclamation declaring today, Monday, September 26, 2022, LANDMARK LANES DAY!

Yep, according to a proclamation issued Monday morning, Mayor Cavalier Johnson has done just that. He'll be on hand before tonight's Game Night to switch on the lights of the bowling alley, and to read the text of his proclamation. In the meantime, you can read it below. (And yes, it was also Landmark Lanes Day back in 2017, to celebrate Landmark's 90th anniversary. Buckle up for the big 100!)
---
MAYORAL PROCLAMATION
The City of Milwaukee joins patrons, employees, and community members in celebrating the 95th anniversary of Landmark Lanes on Monday, September 26, 2022; and,
WHEREAS, Landmark Lanes opened in 1927 as Bensinger's Recreation, as part of the historic Oriental Theater complex designed by iconic Milwaukee movie palace architects the Saxe Brothers; and,
WHEREAS, Landmark Lanes is affectionately known to its dedicated patrons as the "Underground City" for its sprawling 24,000-square-foot arcade, which has provided a gathering place for Milwaukeeans from all walks of life for nearly a century; and,
WHEREAS, Landmark Lanes remains a preeminent Milwaukee entertainment destination, boasting three bars, a retro arcade, pool tables, completive darts, foosball tables, and a live music stage that welcomes the city's top local bands, comedians and hosts regular karaoke nights; and
WHEREAS, Landmark Lanes has undertaken a meticulous renovation effort to honor its history and celebrate its beautiful 1927 design, unveiling a new marquee, renovated bars, and new arcade games and hand-painted signs in advance of its anniversary celebration; and,
WHEREAS, The City of Milwaukee congratulates Landmark Lanes on its 95th anniversary, recognizes its status as one of the oldest and longest-running bowling lanes in the country and an icon of Milwaukee's East Side, and wishes it many more years of success; and,
NOW, THEREFORE, I, CAVALIER JOHNSON, Mayor of the City of Milwaukee, do hereby proclaim Monday, September 26, 2022, to be LANDMARK LANES DAY throughout the City of Milwaukee
CAVALIER JOHNSON
Mayor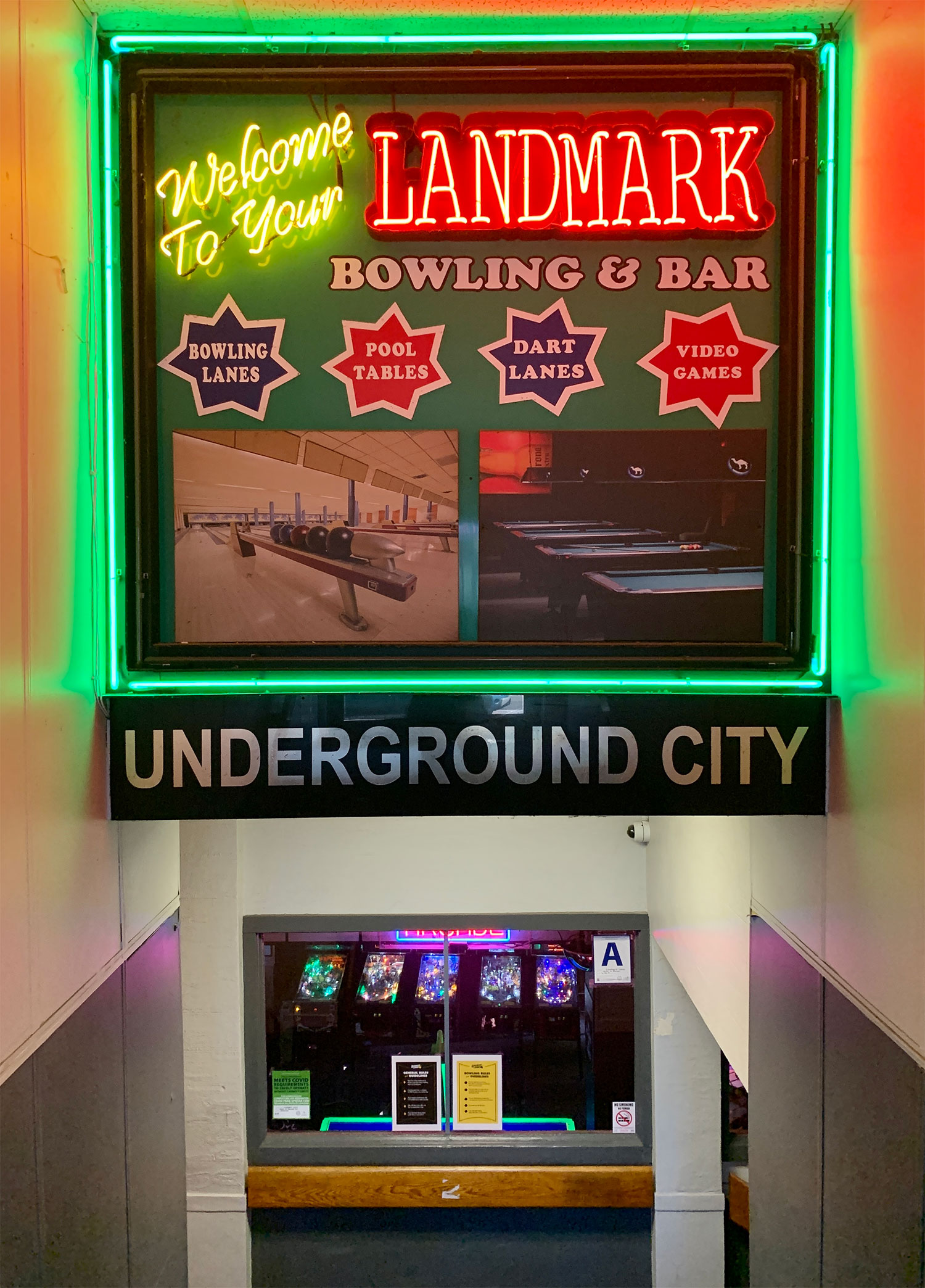 Exclusive articles, podcasts, and more. Support Milwaukee Record on Patreon.
---
RELATED ARTICLES
• Ahead of 95th anniversary week, Landmark Lanes gets new marquee
• Celebrate Landmark Lanes' 95th anniversary with games, comedy, 'Lebowski,' more
• Mandatory Milwaukee: Landmark Lanes celebrates 90 years of subterranean success