In an era of flashy "activity bars," it's funny to think that Landmark Lanes (2220 N. Farwell Ave.) has been doing the "activity" thing for decades upon decades. The East Side "Underground City" isn't just a bar, it's three bars! And a bowling alley! And a pool hall! And a video arcade! And a music and comedy venue! What more do you need?
Nothing! So let's all buckle up for Landmark's week-long 95th anniversary celebration, set for September 26-30! It'll feature a massive game night run by Midwest Gaming Classic, a screening of The Big Lebowski at next-door Oriental Theatre (and a Lebowski-themed afterparty at Landmark), stand-up and improv comedy from Voyager, a Lakefront Brewery tap takeover (complete with a new beer unveiling), and more!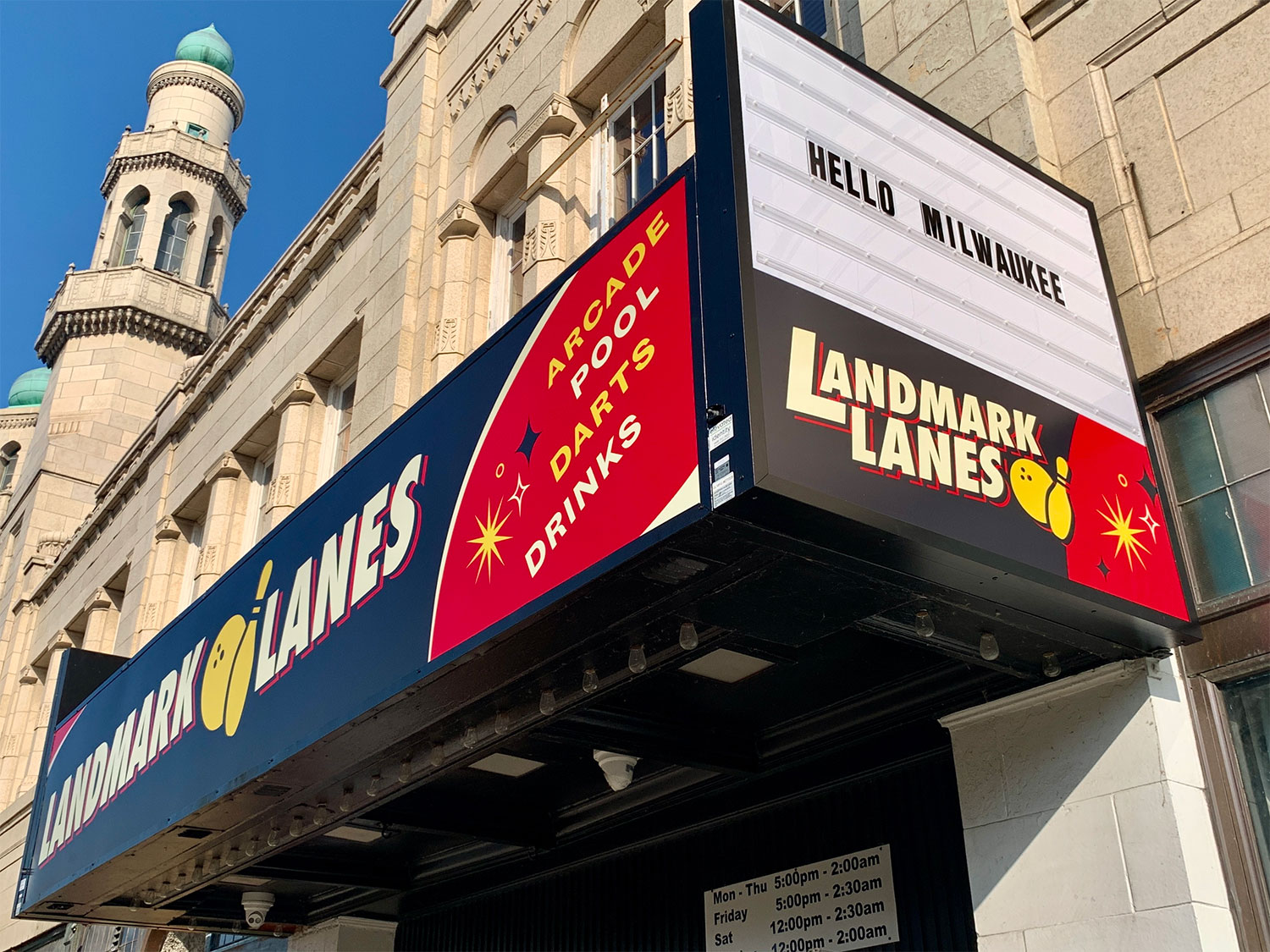 Here's the schedule of events:
MONDAY, SEPTEMBER 26
"Midwest Gaming Classic will run a very special game night at Landmark Lanes with a unique spin on popular classic arcade games. In addition, Landmark will host a special pool tournament and Magic: The Gathering tournament. This event is free and open to the public."
TUESDAY, SEPTEMBER 27
"Milwaukee Comedy Presents: J Tyler Menz and Tim Higgins will host a very special edition of Voyager in The Back Bar. Voyager delivers a unique blend of stand-up and improv featuring comedians from across the Midwest. Tickets can be purchased HERE."
WEDNESDAY, SEPTEMBER 28
"Lakefront Brewery will take over all taps in The Back Bar, featuring their most popular beers and new seasonal offerings with Lakefront giveaways throughout the night. Two firkins will be made special for the event, promoting their newest seasonal beers. A stein hoist (Masskrug) competition will also be held. This event is free and open to the public."
THURSDAY, SEPTEMBER 29
"Milwaukee Film Presents: Lebowski Night. Partnering with the Oriental Theater, a showing of The Big Lebowski followed by a Lebowski-themed afterparty at Landmark Lanes with a special edition of Moon Room Lebowski Karaoke. Lakefront Brewery will provide a very limited firkin featuring complimentary pours of their special Lebowski-inspired brew. A limited number of VIP tickets will be available that includes a reserved bowling lane for up to 5 guests either before or after the film, a lane for up to 5 guests, two pitchers of Lakefront Brewery beer, and 95th Anniversary swag, after the film. Tickets can be purchased HERE."
FRIDAY, SEPTEMBER 30
"Customer Appreciation Night. A number of reps will be on hand giving out samples of product, including Bacardi Rum and New Glarus, as well as swag throughout the night. Local favorite Ian's Pizza will also drop by to deliver complimentary pizza to guests. This event is free and open to the public."

If it's been a while since you paid a visit to the Landmark, there have been a few slight (and welcome) changes. The bars have been spiffed up a little, and there are some solid new additions to the arcade (Pac-Man Battle Royale is a blast, and we're currently #5 on the Jurassic Park pinball leaderboard). A new marquee, a new mural, and other subtle upgrades will be revealed before the big 95th celebration.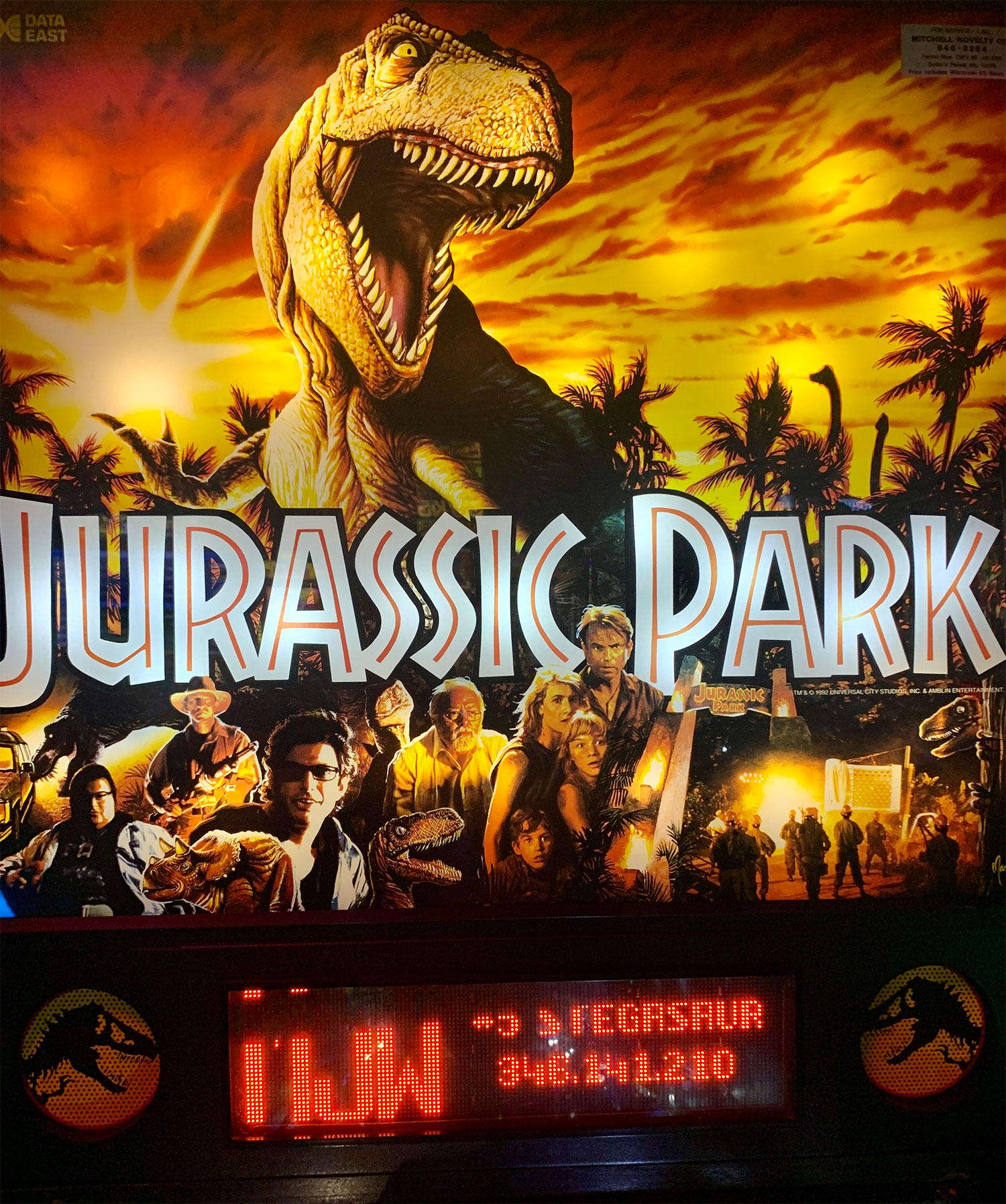 The history of Landmark Lanes stretches back to 1927. It's a history littered with tales of Prohibition, jazz music, ownership changes, lean times, and golden years. And, of course, bowling. Here are some historical highlights, direct from Landmark's website:
1927: The Oriental Theater and Bensinger's Recreation are built on the site of the former Farwell Station, a horse, mule and streetcar barn.

1933: Prohibition ends. Americans can legally enjoy alcohol again. Club Silver opens inside Bensinger's.

1946: Orto Theater Group buys the Oriental Theater and Bensinger's Recreation.

Early 1950s: Orto Theater Group sells the Oriental Theater and Bensinger's to United Artists. It is not known whether UA had any other bowling centers in their portfolio. UA leases Bensinger's to an independent operator who renames it the Oriental Lanes.

1972: The Oriental Lanes & Theater are purchased by the Pritchett Brothers, who rename the bowling center Oriental Landmark Lanes. The brothers remove the five remaining manual lanes in the back room and remodel the area into a second bar.

1973: Pritchett's Jazz Oasis opens, featuring jazz guitarist George Pritchett. Over the next several years the room features local and national jazz performers.

1978: The lanes host the first Holiday Invitational Tournament, Milwaukee's premiere gay and lesbian bowling tournament. It is such a success that it is forced to move to a larger facility after several years. The choice of the Oriental Landmark Lanes for this event is emblematic of the lanes' emerging reputation as a comfortable place where all Milwaukeeans—blue collar bowlers, college students, musicians, eccentrics, gays and lesbians, couples—feel welcome and accepted.

2002: The Pritchett brothers sell the theater and lanes to New Land Enterprises. Slava Tuzhilkov assumes a majority ownership position. With a vigorous young owner, the Landmark Lanes begins a period of cleaning and remodeling that is still ongoing.

2017: 90 years and still the place to be, especially on Tuesday nights!
Back in 2017, we had this to say about the Landmark:
Talk to any longtime Milwaukeean and they'll likely share blurry memories and hardened war stories from the Landmark: the pre-smoking ban smell, the bathrooms, the nights spent holding court in the Back Room's plush horseshoe-shaped booths, the pre-smoking ban smell. Similar to the East Side itself, the Landmark may be easy to outgrow, easy to take for granted, but it's always there, exactly where you left it.
Happy 95th, Landmark Lanes! Let's celebrate.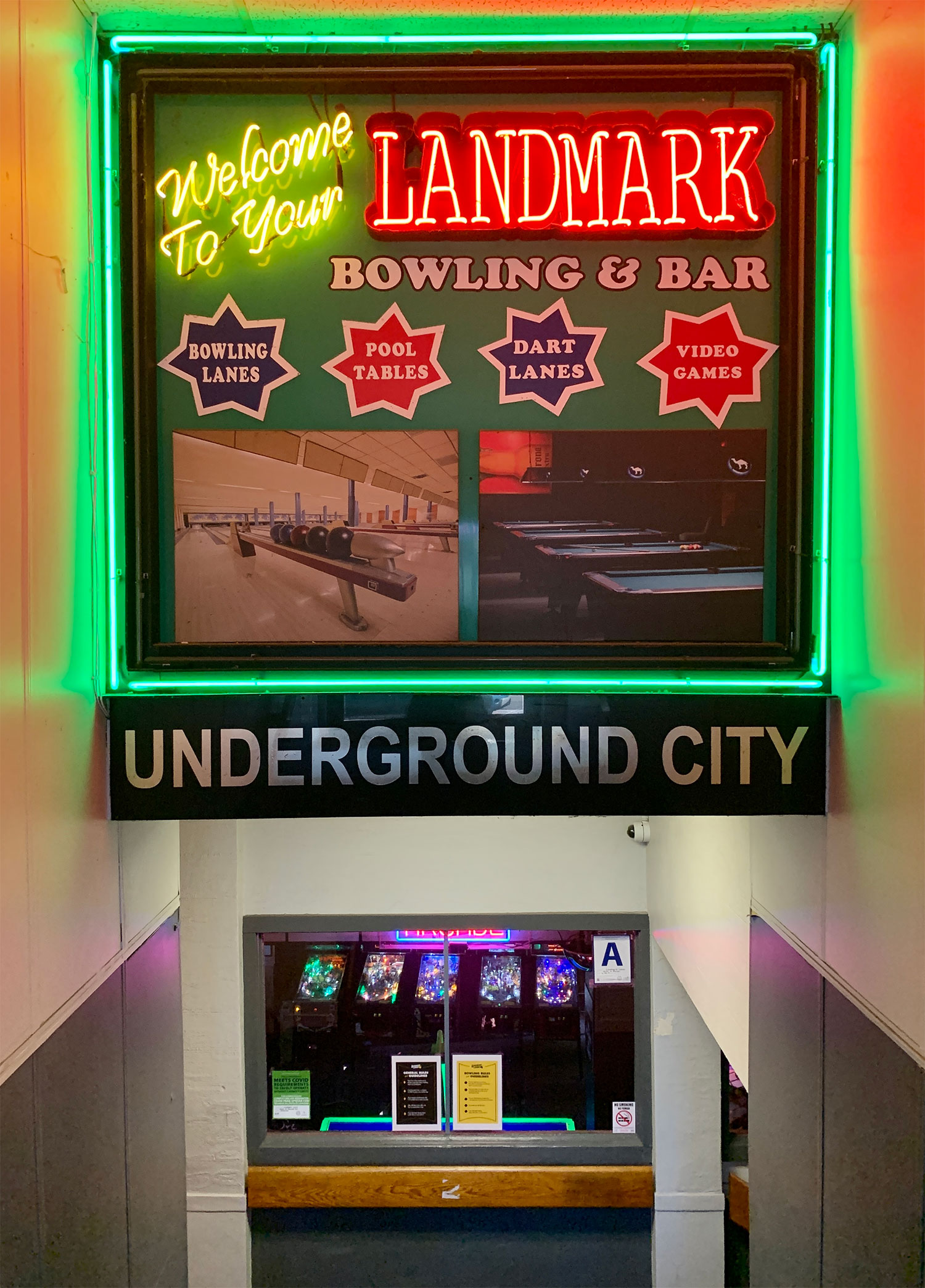 Exclusive articles, podcasts, and more. Support Milwaukee Record on Patreon.
---
RELATED ARTICLES
• Mandatory Milwaukee: Landmark Lanes celebrates 90 years of subterranean success