Though Milwaukee craft brewing has yet to hit a point of oversaturation, the city has reached a place in which breweries are literally opening on top of each other. In early 2017, Eagle Park Brewing opened a taproom on the second floor of the Lincoln Warehouse, which was already home to Enlightened Brewing's taproom and brewery on the ground floor. This April found Eagle Park leaving its quaint and secluded home behind and taking over Like Minds' property on the lower East Side. Proving Milwaukee's thirst and curiosity are both unable to be quenched, the vacant warehouse space was quickly filled by—get this—another brewery.
In May, just a month after Eagle Park relocated, news broke that its former nest would soon be home to a new venture called Component Brewing Company (2018 S. 1st Street #207, 414-979-1088). Spearheaded by longtime home brewer Jonathan Kowalske, along with cousins Steve and D.J. Kowalske, the upstart brewery wasted no time getting its business off the ground and moving into its new digs. Shortly after Component Brewing Company opened at the end of June, Milwaukee Record stopped by the latest brewery in the Lincoln Warehouse to see if it had the tools to succeed in a suddenly crowded local brewing scene.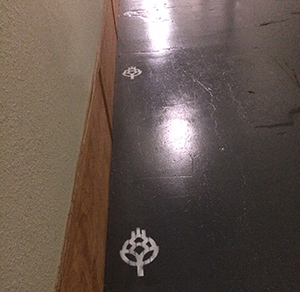 The space: Like its predecessor, entry to Component requires a bit of work. Prospective patrons are to press a buzzer outside one of the warehouse's entrances (the one just south of Dock 17). Once granted access, they're to walk up a flight of stairs and then follow the trail of white hops painted on the floor down a long hallway before finally reaching Component.
Other than a new coat of paint on the walls, not much has changed since Eagle Park's occupation. Component's name and hoppy logo are emblazoned on one of the tiny taproom's reclaimed wood walls. Otherwise, it's all pretty similar…even down to having a popcorn machine. There are some pub tables, a flatscreen TV, a bar that seats 10-12, and some picnic tables. Truthfully, there's not much room for change, and utilizing the existing setup allowed the new brewery to open as quickly as it did. If it's not broke, don't fix it.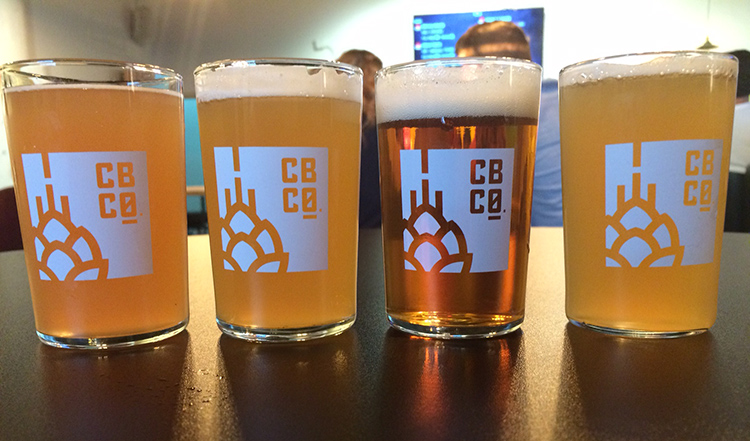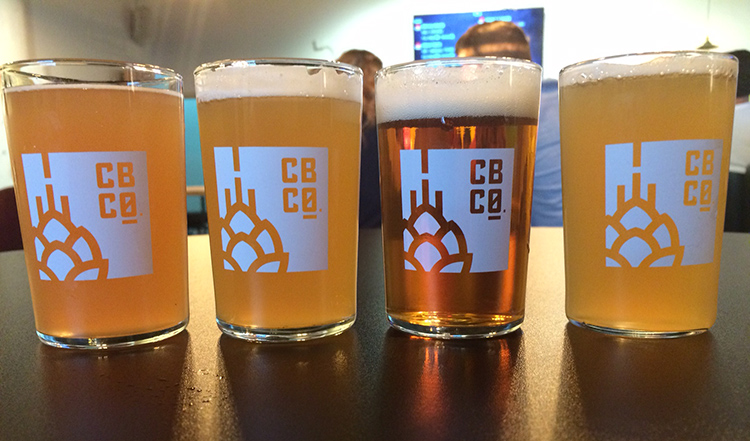 Milwaukee Record's drinks: We took a brief glance at the LCD screen that served as Component's tap list before figuring out what we wanted: one of everything. The six options on the draft lines during our visit included: Three Steeples (and India pale lager), a brut called Brutally Orange, a Mosaic Theory (a mosaic-hopped IPA), an imperial stout (Coffee, No Coffee), an ESB known as Buck's Bitter, and the brewery's flagship pilsner (Chase Ave. Chaser). True to its name, Brutally Orange had a faint-but-notable citrus zest that made this beer a refreshing and all-around enjoyable brut. The Mosaic Theory had the unmistakable dankness of its namesake hop, but was light and sessionable nonetheless. Three Steeples was smoother than its India Pale distinction would suggest. The Chase Ave. was, fittingly, middle of the road, but something people could enjoy all day. And Buck's Bitter—a beer that's described as tasting "like beer"—was perfectly fine and otherwise unremarkable.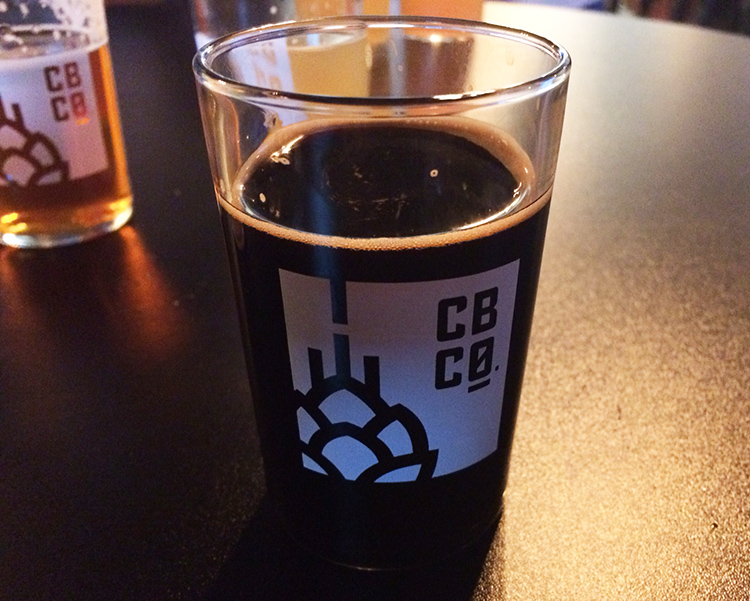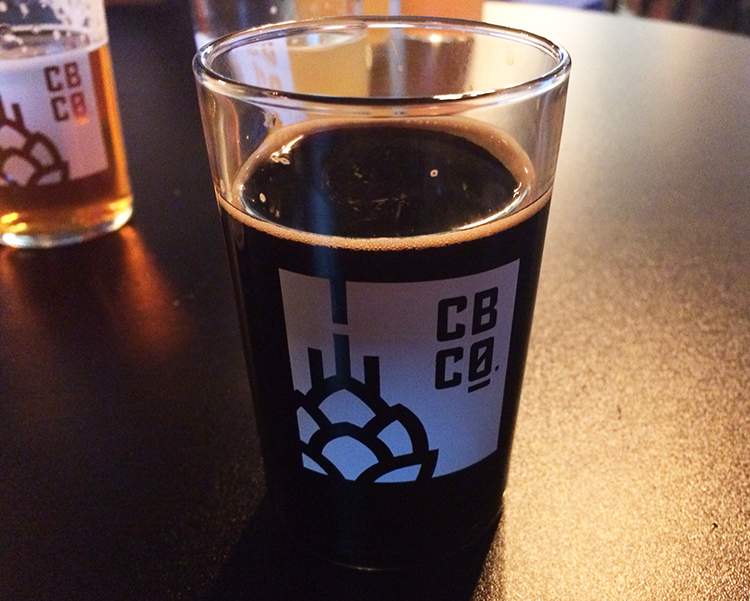 For a brewery that opened as quickly as it did, you have to hand it to Component for having the breadth of beer styles it already has in its limited catalog (sour has since been added to the arsenal), and for its execution of them. The best example of the young brewery's potential for our money—which is $3 for "taster" pours, $5-7 for pints, and $10 four-taster flights, by the way—was displayed by Coffee, No Coffee. The Imperial Stout (made without coffee!) had a gentle sweetness, which gave way to a robust nudge of bitterness. It was incredibly smooth, especially for a 9 percent ABV Imperial Stout that was midnight black. The beer selection was all over the board, both stylistically and in terms of quality. Still, the Coffee, No Coffee was proof enough that Component has staying power and the potential to make great beer.
The verdict: Component might be one of the newest brewing operations in town…and the third such brewery to call Lincoln Warehouse home at some point, but it's already showing it can bring new tastes to a familiar place. There's room for improvement, but anyone who rings the buzzer, ventures upstairs, and follows the hops will be sure to find something they enjoy.