If you haven't dropped by the Milwaukee Public Market in a while, it may be time to plan a lunchtime visit. That's because Pat's Rib Place recently opened there, and it's really, really good. You can find the newest location of the Waukesha-based restaurant between the West Allis Cheese shop and St. Paul Fish Co., in the space previously occupied by the Soup Market.
Alisha and Ty Hayes opened the Waukesha Pat's in 2009, focusing on Southern-style barbecue as a tribute to Alisha's mother Pat. The Public Market location continues that tradition with a generous selection of smoked barbecue ribs, rib tips, wings, beef brisket, sides, and homemade sauces that can be purchased by the jar. "The Public Market is one of the venues that has helped put Milwaukee 'on the map,'" the Hayes said when the location was announced back in April. "We are thrilled to showcase our cuisine and family history at such an iconic and well renowned Milwaukee attraction."
We gave Pat's a whirl during a typically busy afternoon. For our order, we kept things simple with a half-pound of tips ($11.99) and a side of creamy coleslaw ($2.99). It was a terrific meal: the coleslaw was the perfect blend of creamy and tangy, and the rib tips—especially when paired with Pat's mild red house sauce—were delectable. Even with a long line and a big order ahead of us (Pat's served more than 1,000 people in their first six days alone), our food was in our hands in less than 10 minutes.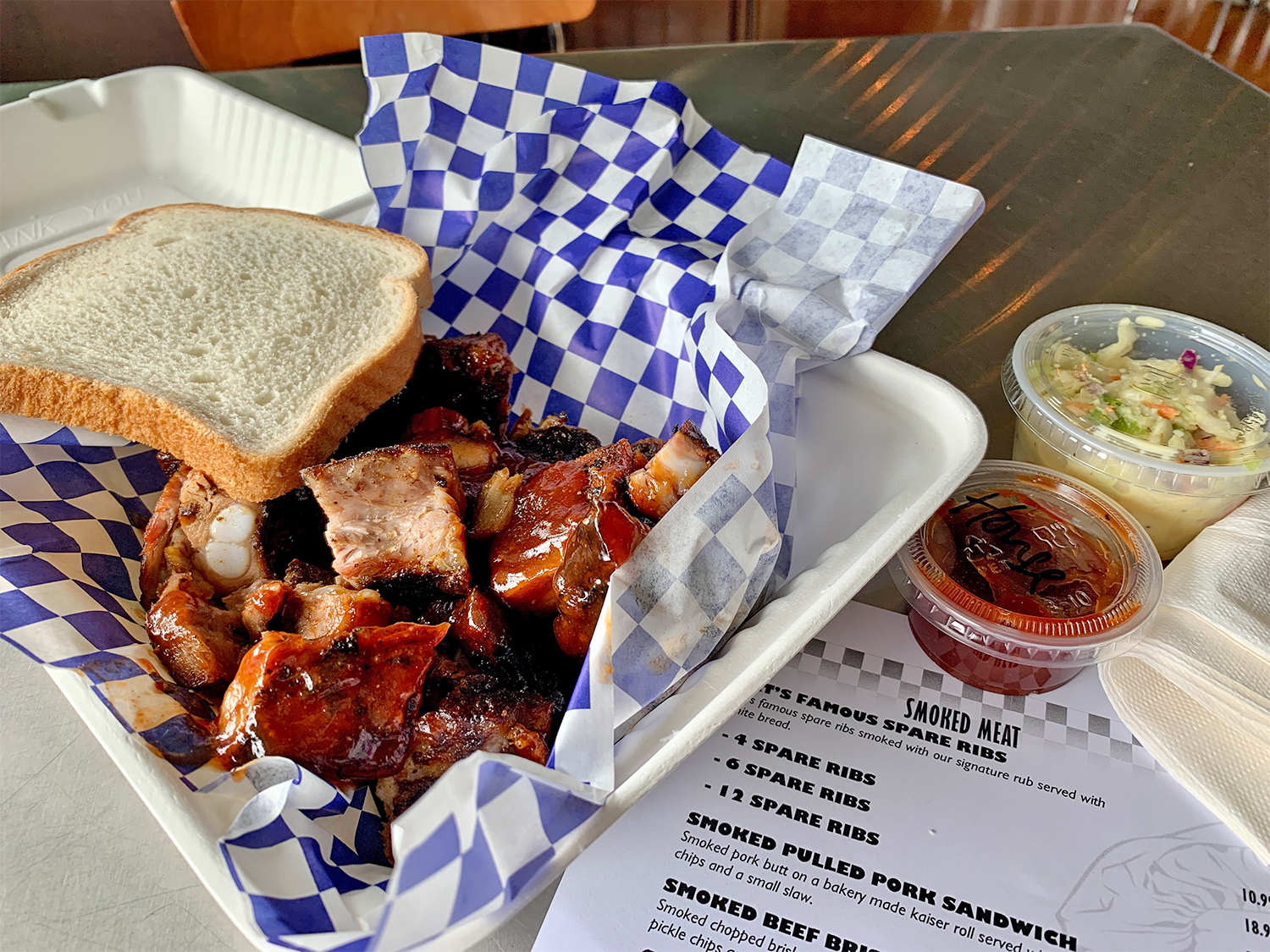 The Public Market Pat's is open daily at 11 a.m.; the Waukesha Pat's, meanwhile, is temporarily closed due to staffing issues.
Exclusive articles, podcasts, and more. Support Milwaukee Record on Patreon.
---
RELATED ARTICLES