On Monday, we announced The Vanguard would be saying goodbye to 12 of its menu items. Even though some popular fare and other longer-tenured items—most notably the delicious likes of the Hungarian, Salazar, and the Pork Belly Sando—have either been 86ed for good or removed from the menu until further notice, head chef Patrick "Paddy" Joyce enacted those difficult cuts in order to make room for eight new options on The Vanguard's just-updated menu.
Starting at 3 p.m. today, The Vanguard will be offering five new styled sausages and three new sides. Feast your eyes on The Vanguard's new and improved menu below.
Styled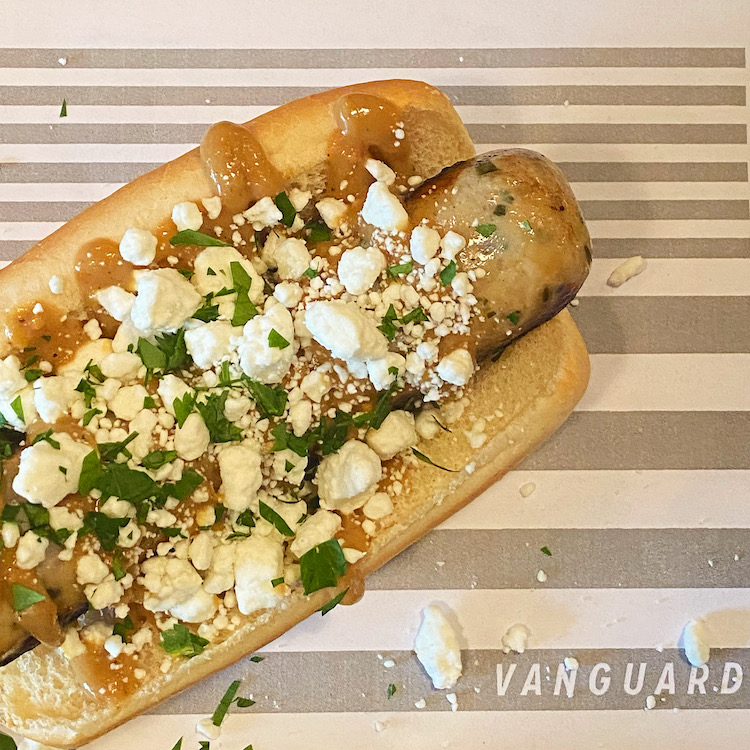 Cavalier (vegetarian version also available)
Chicken sausage with lemon, garlic, and tarragon. Topped with fig mustard, crumbled goat cheese, and fresh herbs.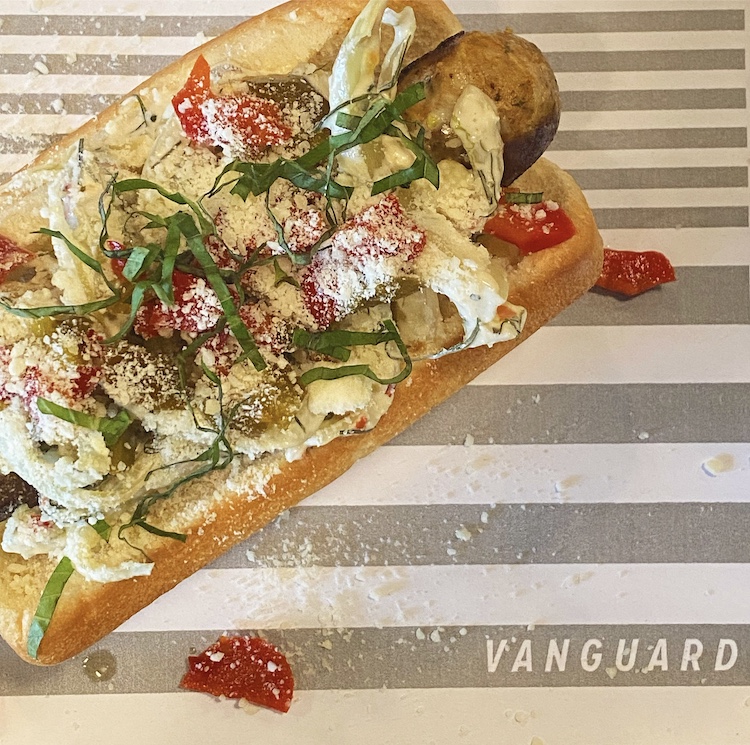 The Top Rope (vegetarian and vegan versions also available)
Hot Italian sausage topped with lacto fermented fennel slaw, hot cherry peppers, Parmesan, and basil.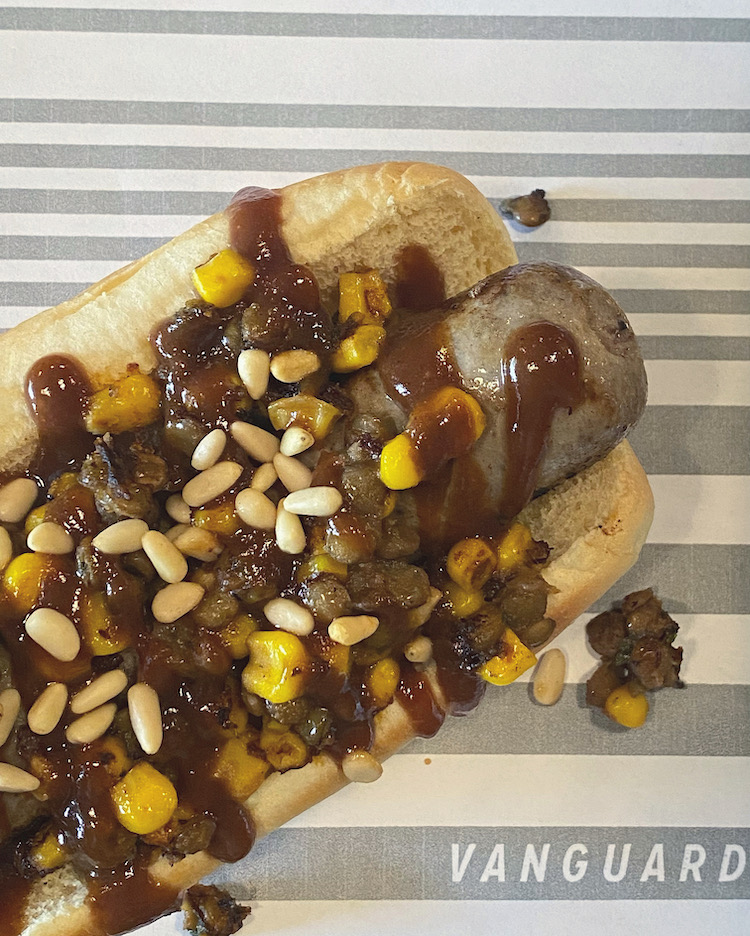 Tugboat
Wild boar, bacon, bourbon, and white pepper sausage topped with sweet corn & lentil succotash, St. Germain agrodolce, and pine nuts.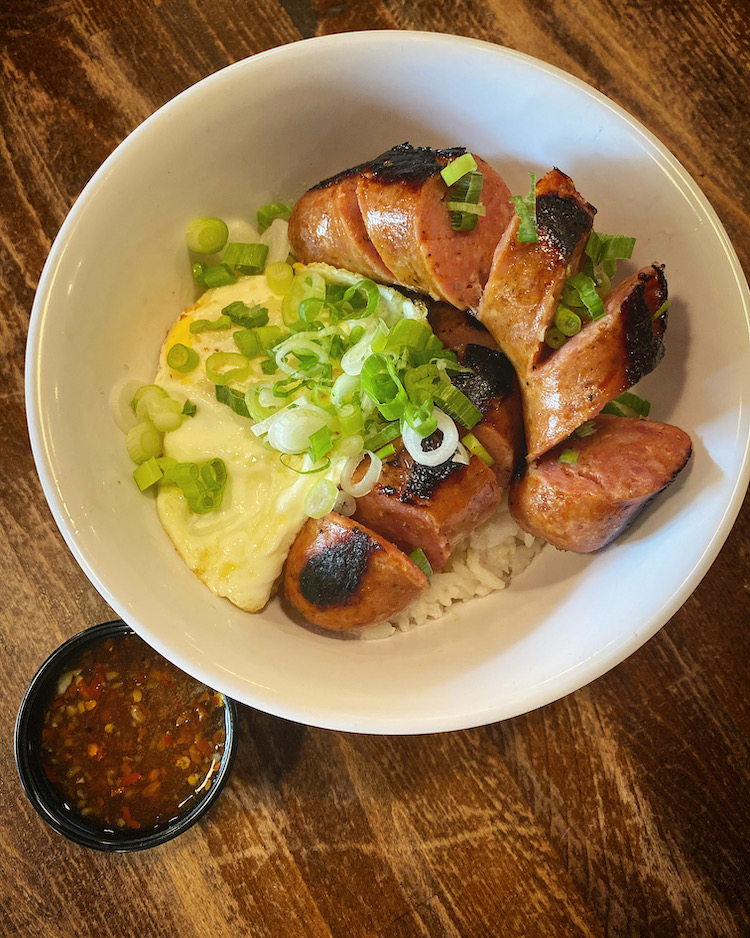 Pinuno
Sweet pork Longganisa sausages topped with fried egg, scallion, and Sawsawan (spicy vinegar sauce). Served over garlic fried rice.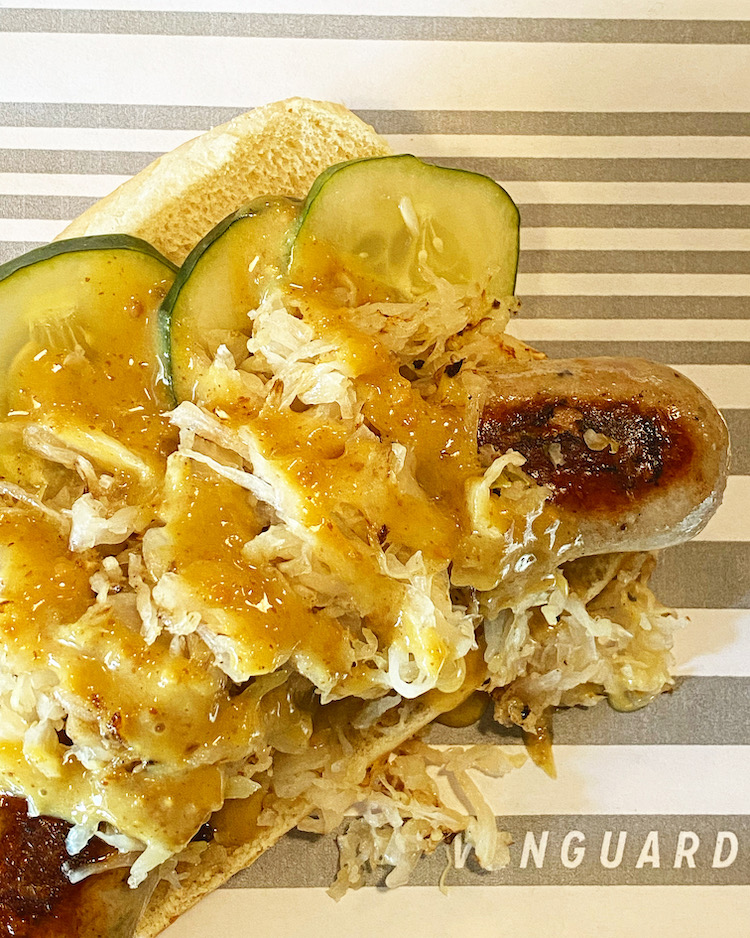 Beer Nerd (vegan version also available)
Pork and chicken sausage with lemondrop hops and mustard. Topped with fried kraut, Enlightened single-hop mustard, and loral hop pickles.
Sides
Loaded Fries (vegetarian and vegan versions also available)
French fries topped with Whiz, bacon, sour cream, and chives.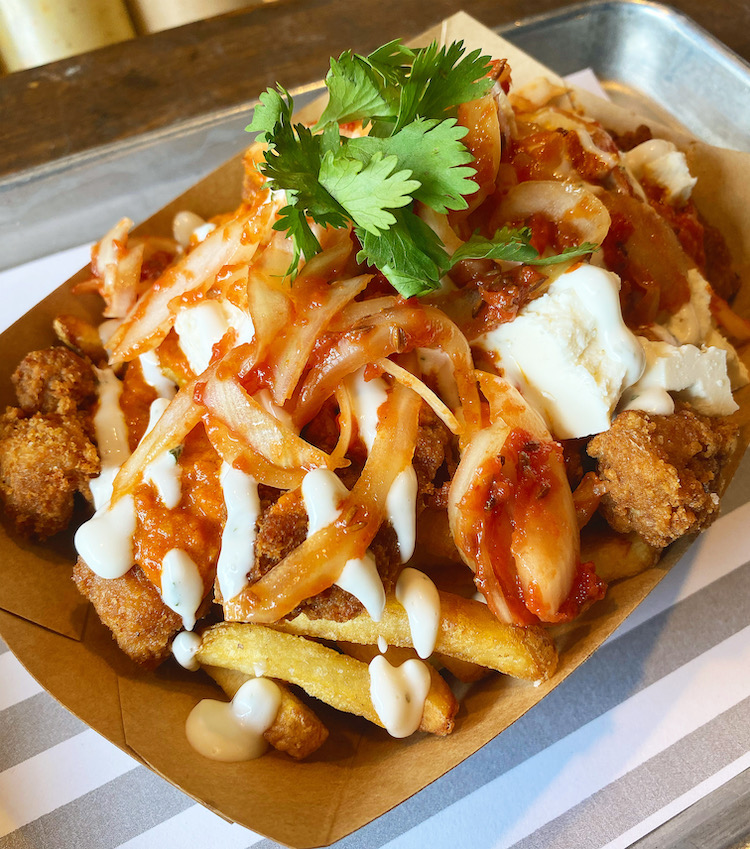 Azad Fries (vegetarian and vegan versions also available)
Crispy fried chicken bits (or tofu) tossed in buttery tomato and kashmiri gravy with paneer, yogurt sauce, onion chutney, and cilantro.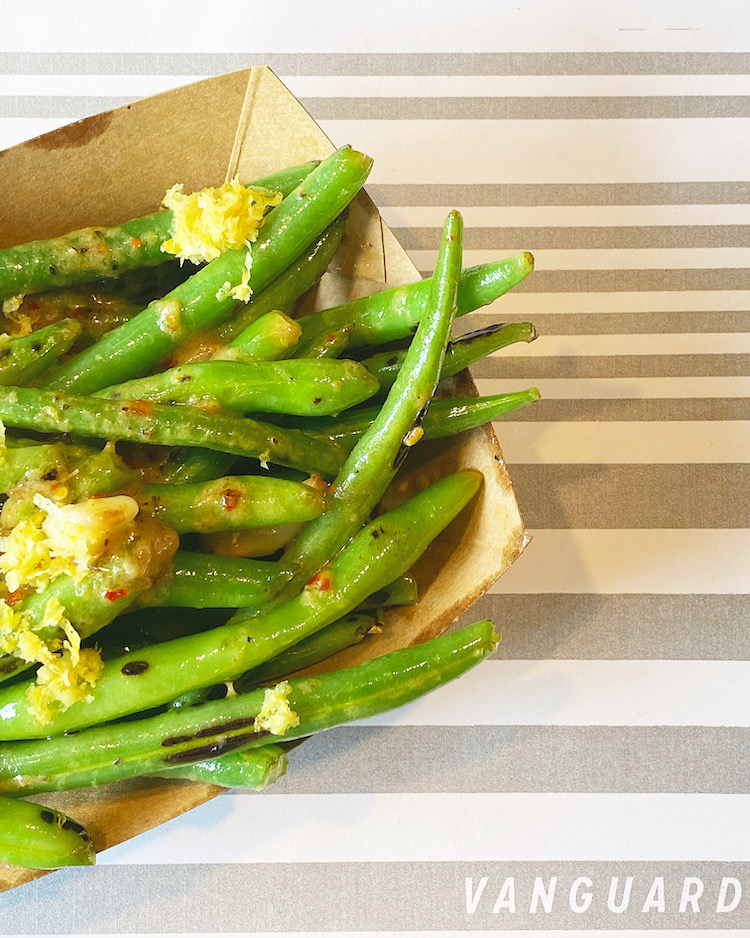 Pan-Fried Green Beans (vegan version also available)
Pan-fried green beans with white wine mustard vinegar, roasted garlic, and lemon zest.