Anodyne Coffee Roasting Co. holds a special place in our heart. Beyond being one of the city's longest-running and most respected roasters, an ardent supporter of local music and arts by way of their gorgeous Walker's Point venue, and makers of some of our favorite coffee on the planet, Anodyne was also among our first advertising partners when we launched almost 10 years ago. So when we decided we wanted to create our own coffee with a local roaster, the decision of which one to partner with was simple.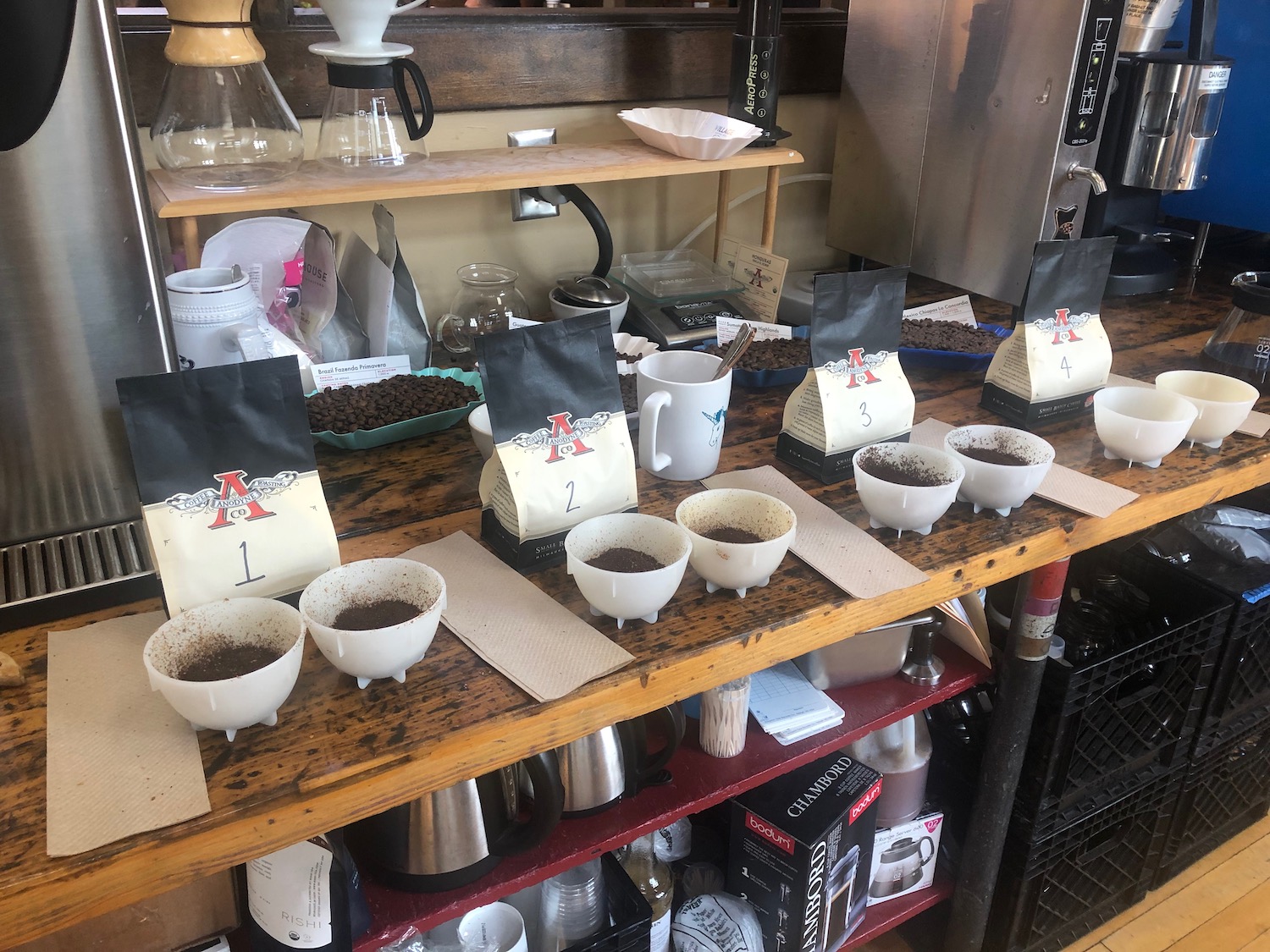 This past weekend, Anodyne quietly debuted its brand new "Milwaukee Record Blend" in all its cafes and online. Though they did most of the work, we were invited to come to their coffee lab back in September to try some blends and ultimately decide on the one we wanted.
"Together, we developed a very well-balanced blend with some classic coffee profiles from Brazil and Mexico," Anodyne Coffee's Head Roaster Nolan Truttschel says. "The coffee sips a little bit on the roast-y side without being over the top. The profile is packed full of chocolate and caramel notes, with some subtle sweet notes of dried fruit and honey cutting through. We are excited to partner with another local brand in Milwaukee to power your scrolling!"
We're excited too. In addition to having our own beer and our own gummies, Milwaukee Record now has its very own coffee. And it's great! An added bonus is a portion of sales will support what we do here at Milwaukee Record. So head to any of Anodyne's cafes to pick some up or order a bag online and let us know what you think.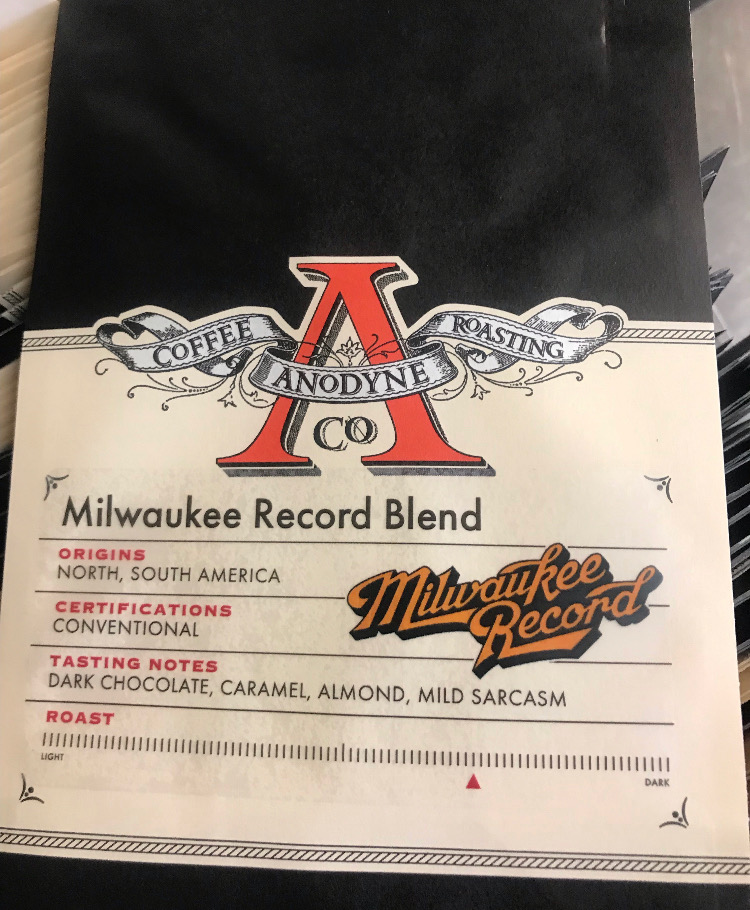 Oh, and go ahead and save the date for Sunday, November 26 because we'll be doing something coffee-related at the Walker's Point Roastery that afternoon. Stay tuned for more info on that.