Summer is the best. Join Milwaukee Record and Lakefront Brewery August 2-9 as we search the city and beyond for the Spirit Of Summer.
On January 18, 2023, Architectural Digest published a landmark piece of journalism: "The 13 Most Beautiful McDonald's in the World." "When you visit the popular chain, you're probably stopping by for a burger and fries, not stunning architecture," read the understatement-of-the-century intro. "However, at some locations around the world, you can get both." And there, at the bottom of a list that included everything from a "modernist outpost in Georgia to a palatial offering in Budapest," was a beautiful McDonald's in…Wisconsin Dells.
"Another example of the hamburger restaurant leaning into local culture is this log cabin McDonald's in Wisconsin," read the short AD blurb on the Dells Mickey D's (2325 Wisconsin Dells Parkway). "Inside, the location includes unique decor, such as a wood-carved bear and mounted moose head."
A wood-carved bear and a mounted moose head? Sounds nice—and definitely Dells-y—but nice enough to qualify as one of the most beautiful McDonald's in the world? During a recent trip to Wisconsin Dells (Noah's Ark and Mr. Pancake still rule, by the way), we checked things out for ourselves. Settle in and enjoy these pictures! You deserve a break today!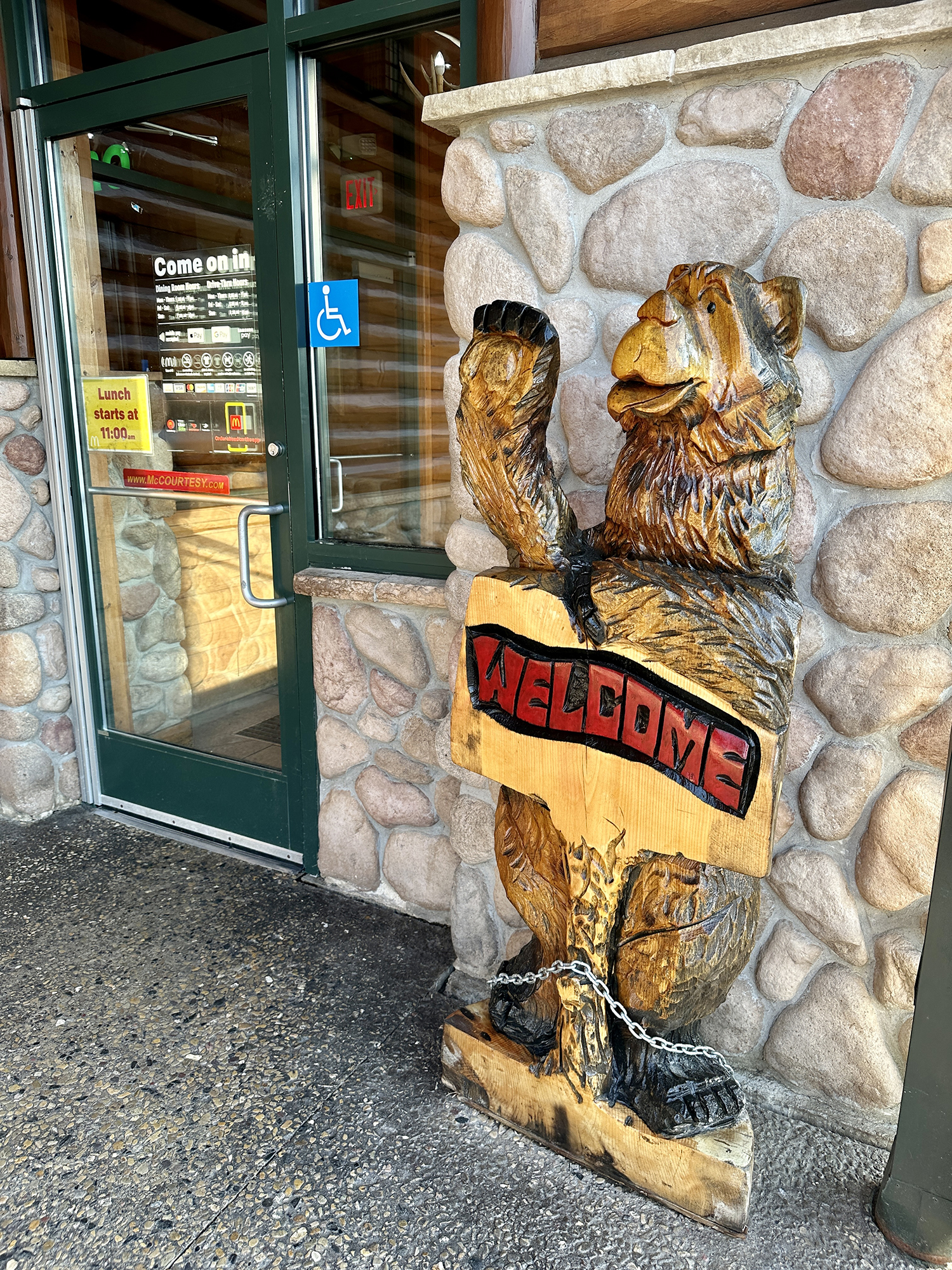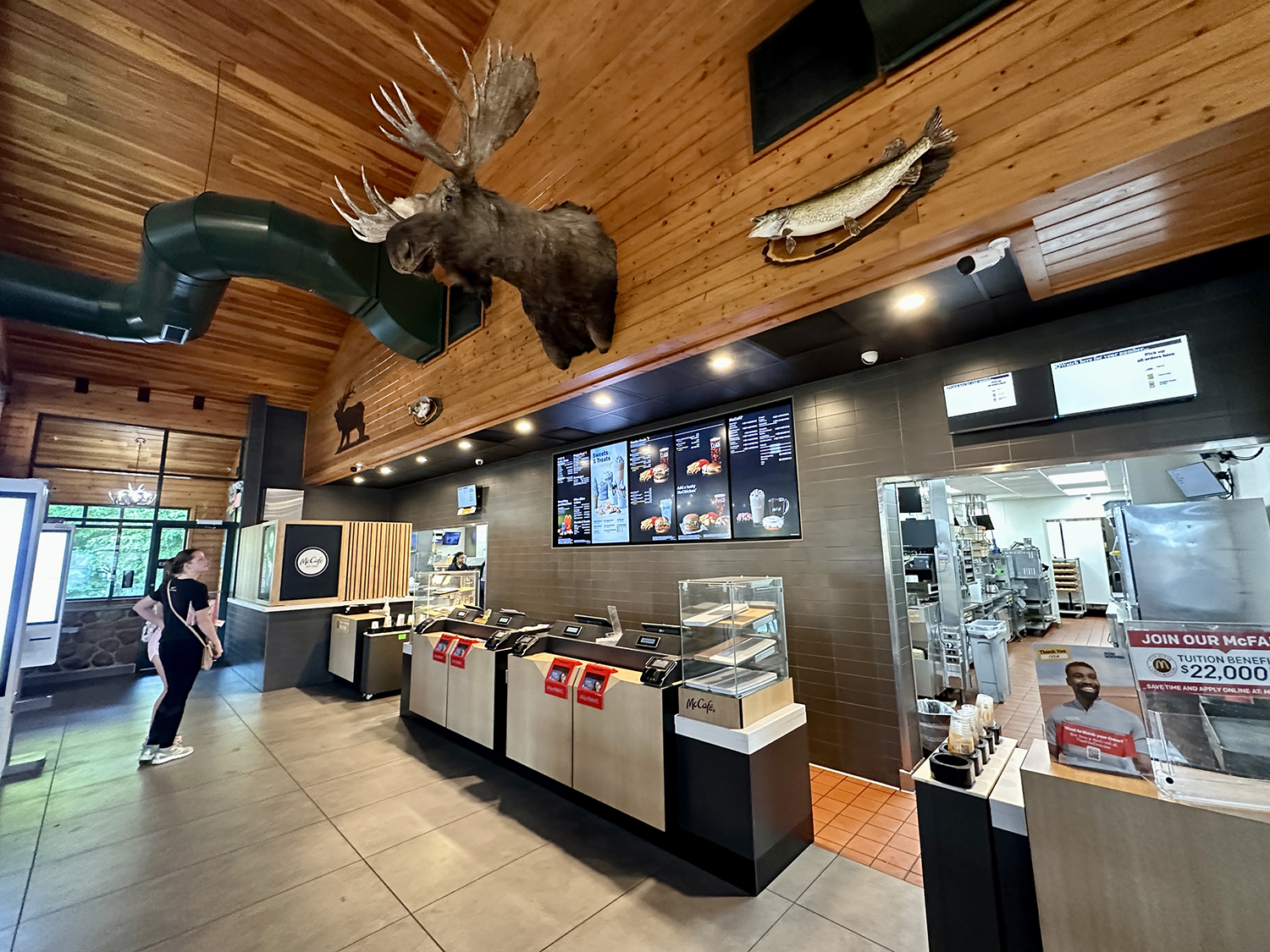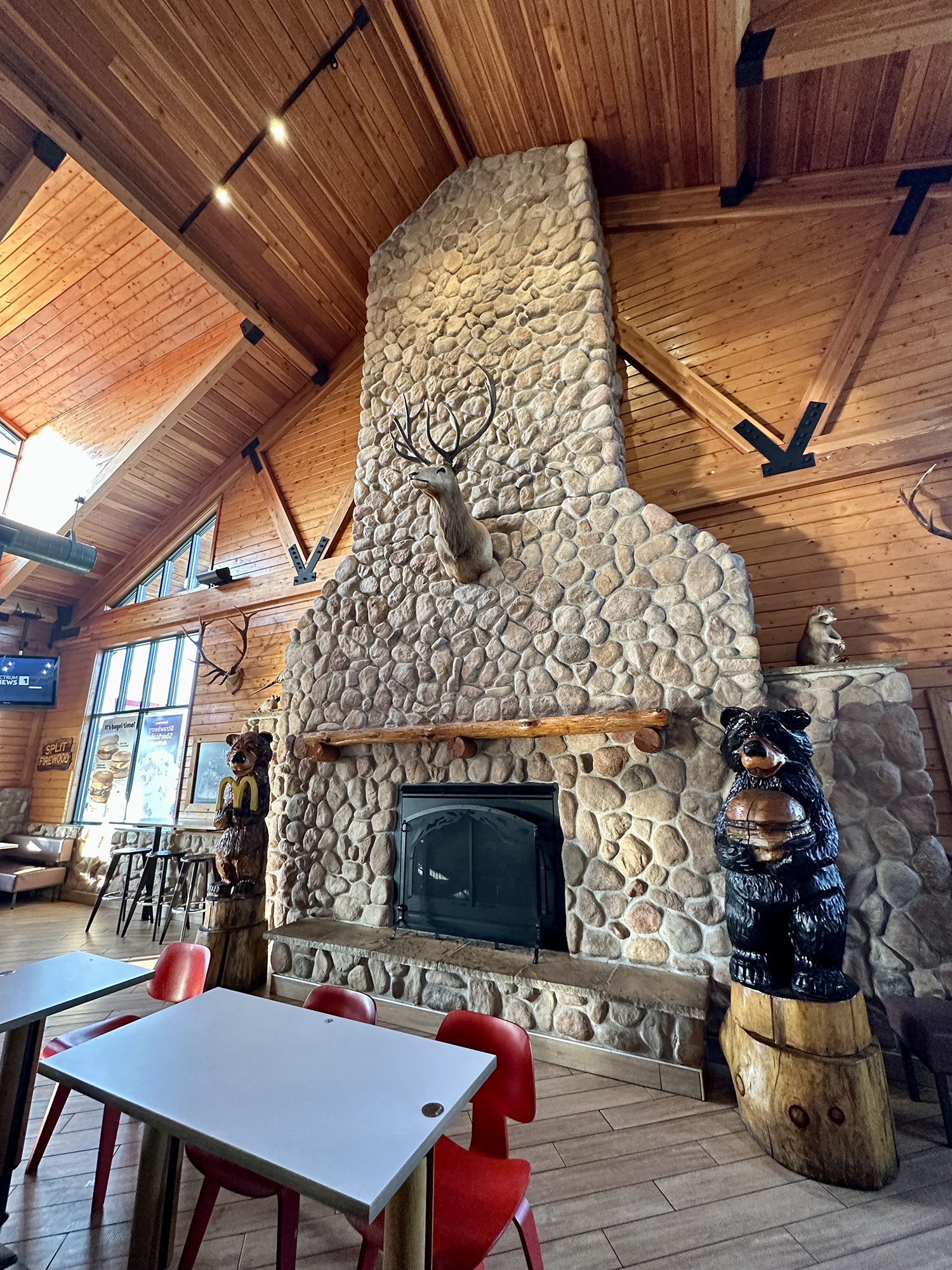 Okay, as far as McDonald's go, the Wisconsin Dells McDonald's—more accurately, the Fort Dells McDonald's—is a beautiful McDonald's. (It's also the largest McDonald's in the state!) The log cabin architecture is gorgeous, the fireplace is imposing, the taxidermy on the walls is the real deal, and there's even a dark/mysterious/awesome game room. Save the plastic booths and ball pits for those other McDonald's.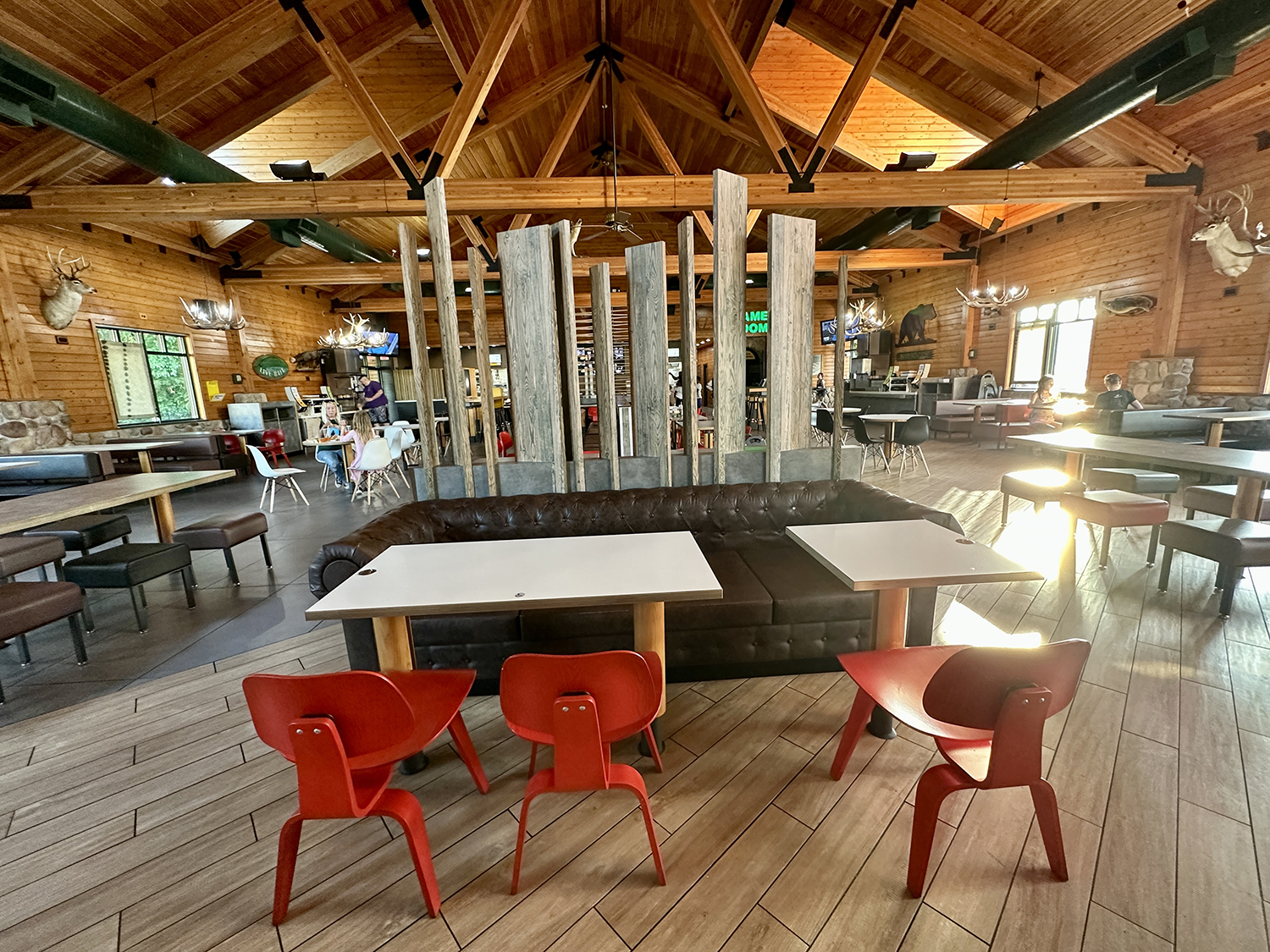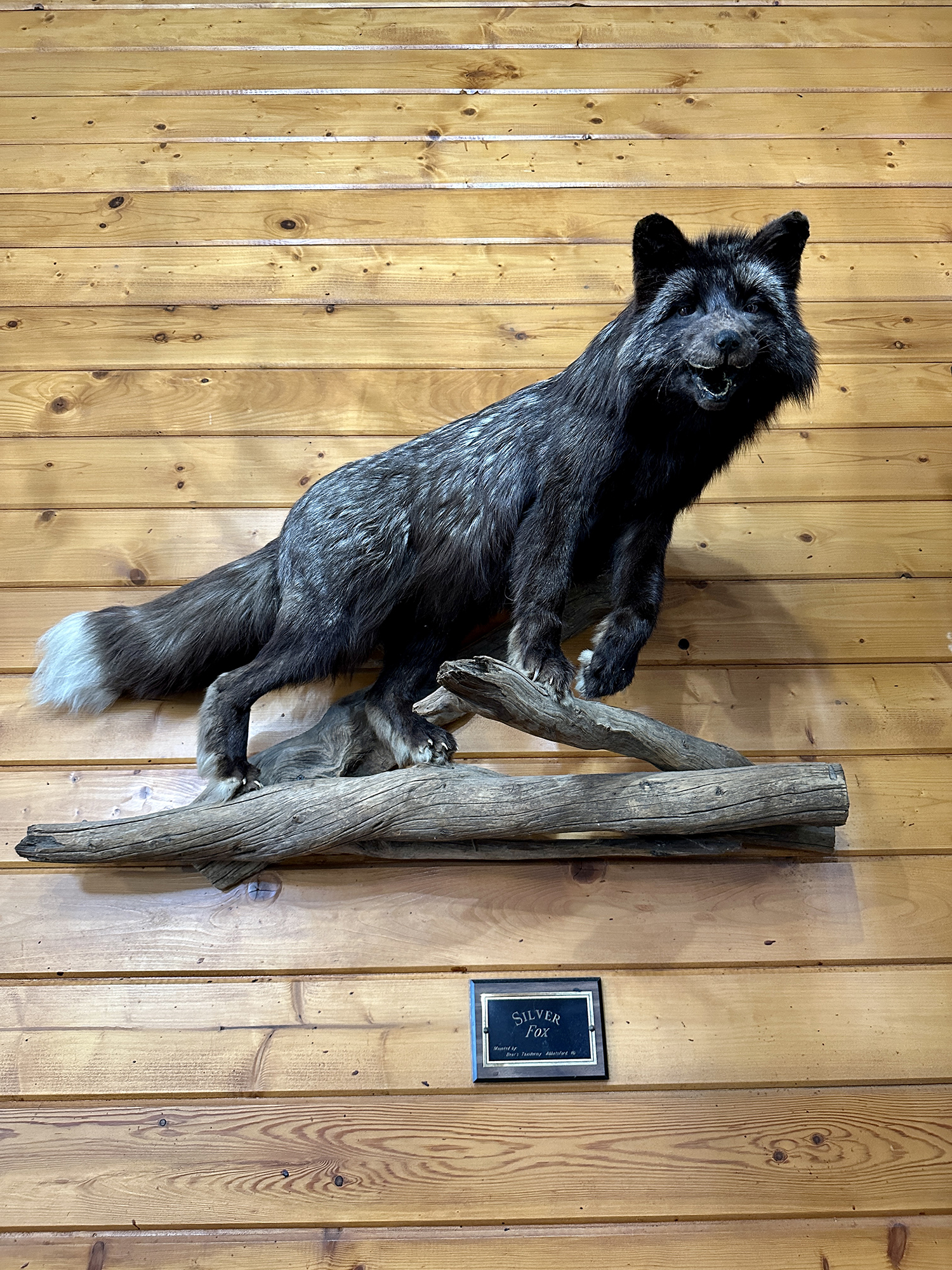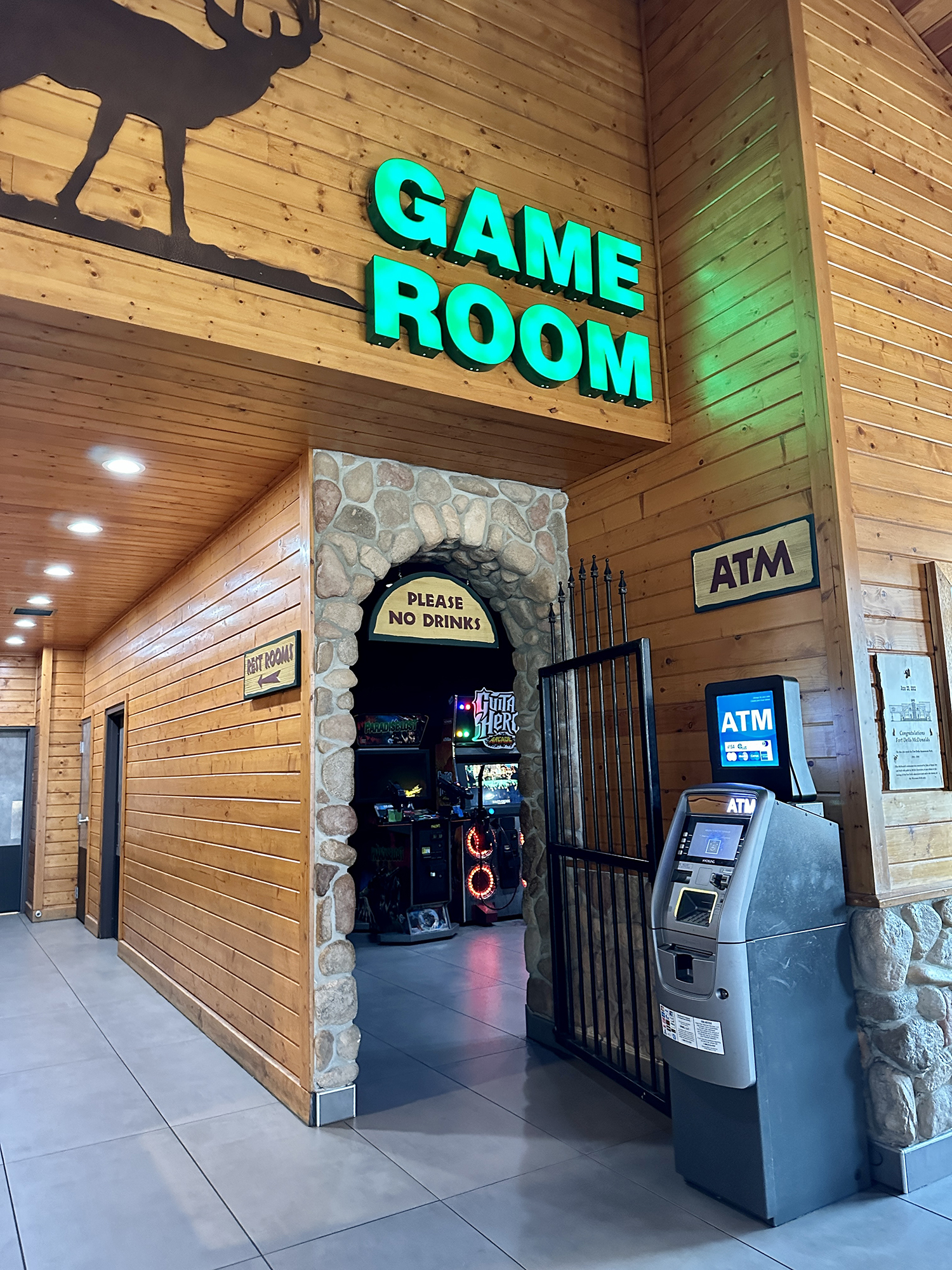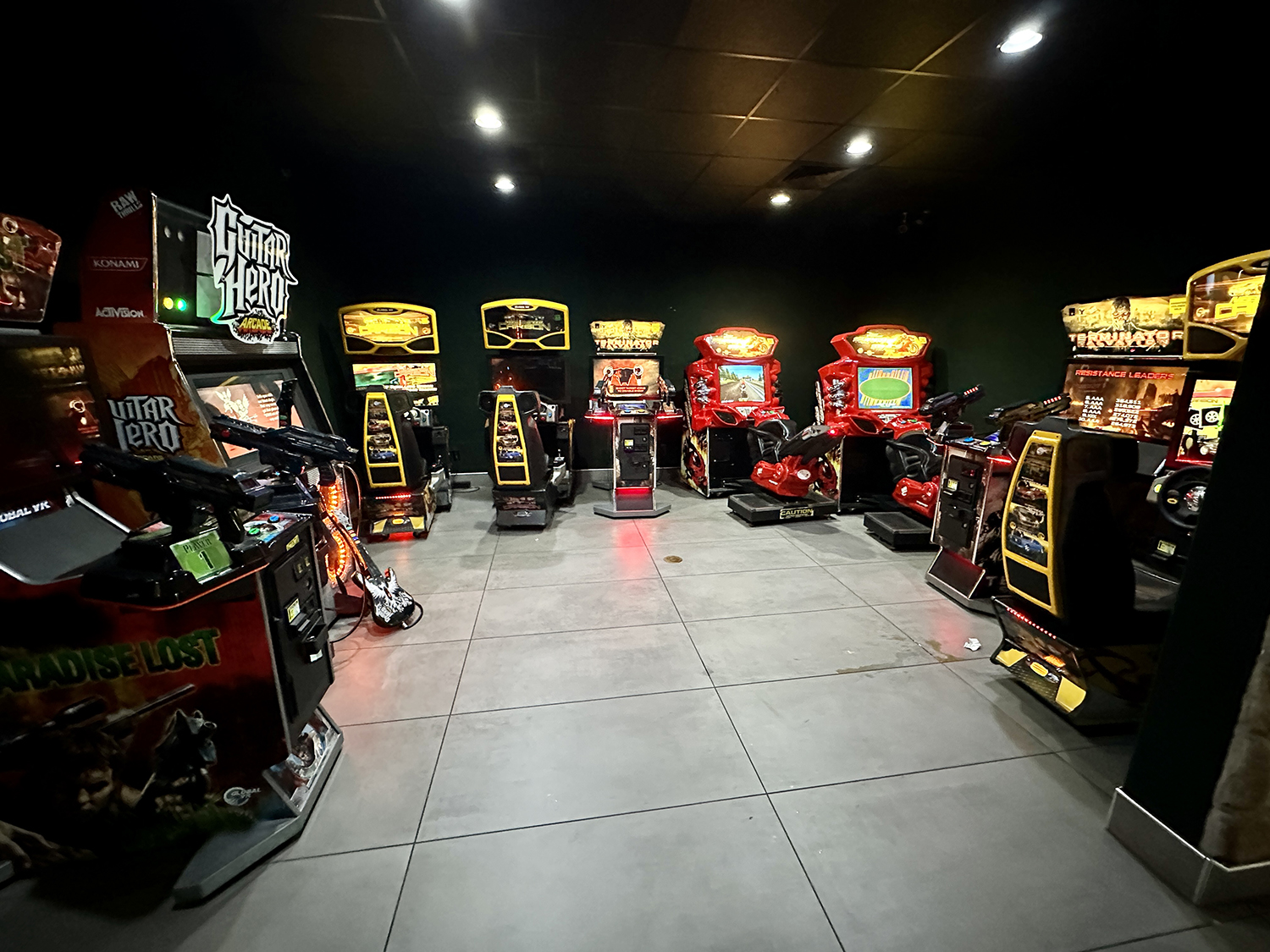 Yeah, we'll say it: we're lovin' the Fort Dells McDonald's. (As far as food and service go, it's a McDonald's.) It's so beautiful that it feels like it sits on hallowed ground. It feels like it occupies a site that has long emanated joy, fun, and probably hamburgers. Not sure why we get that feeling…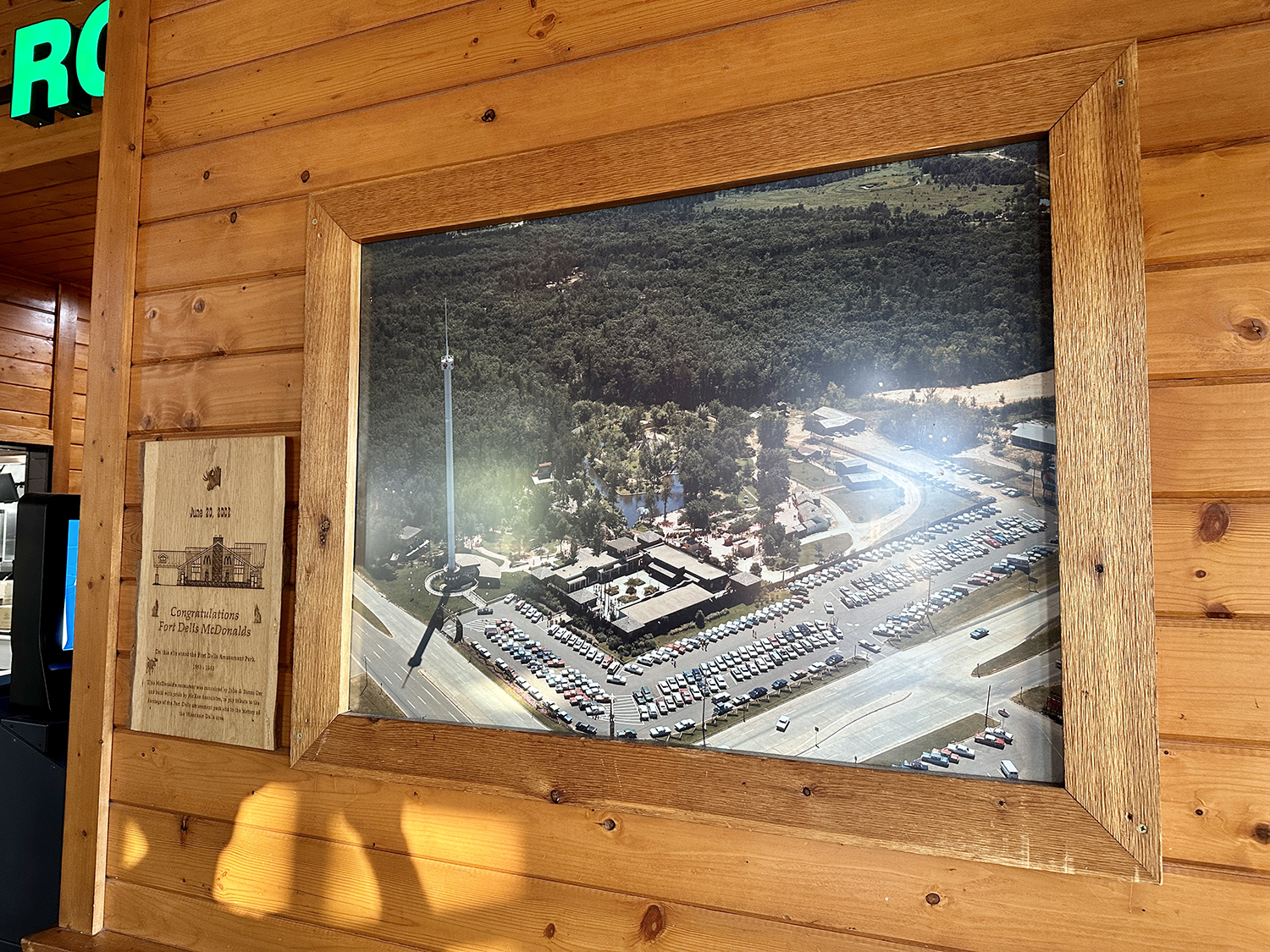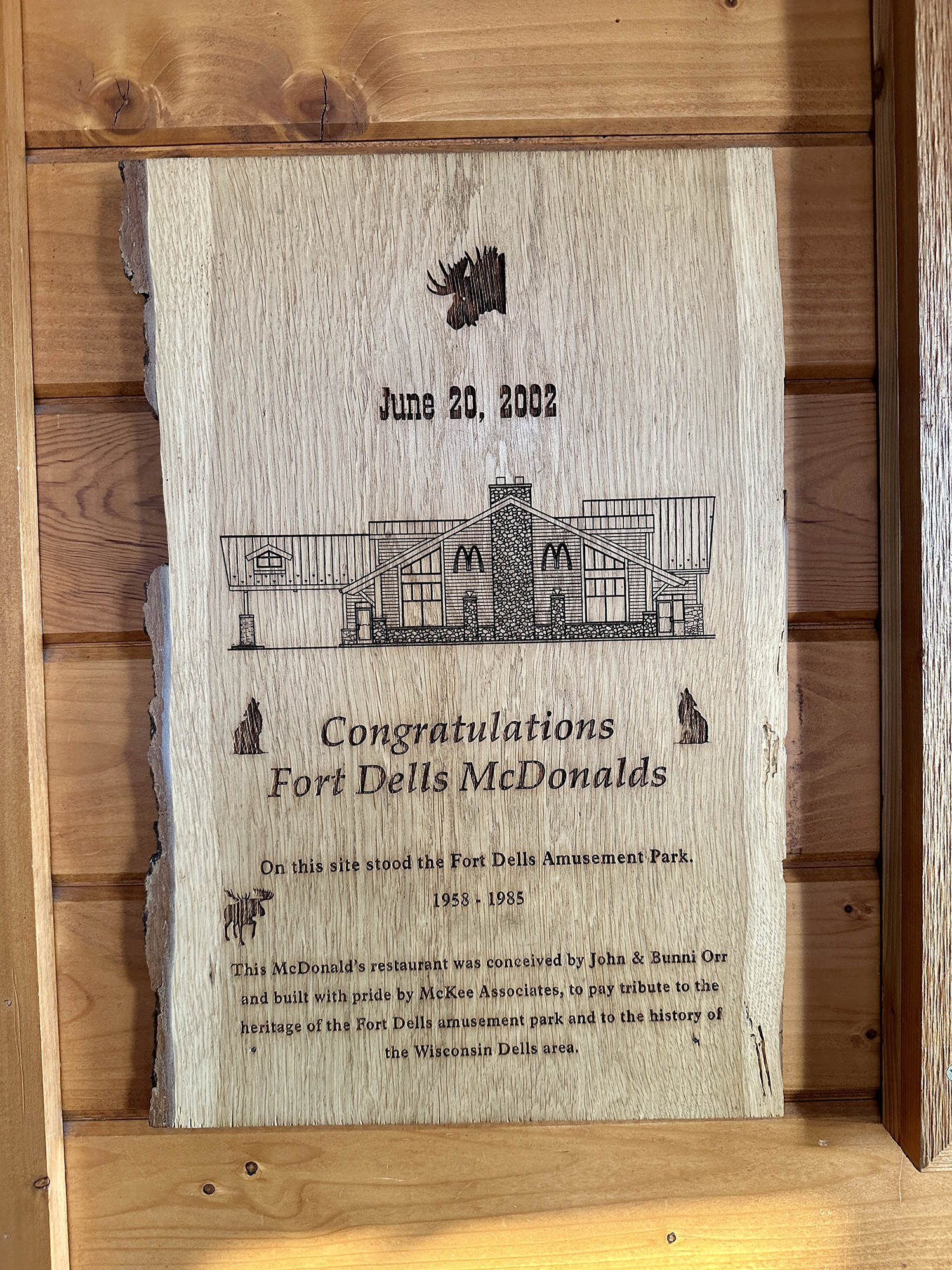 Ah, of course! The Fort Dells McDonald's sits on the site of the old Fort Dells Amusement Park! "Modeled after Frontierland at Disneyland," reads a nearby sign, "Fort Dells was built here in 1959 bringing the Disney experience to Dells visitors for 26 years." So long, frontier-themed theme park; hello, Quarter Pounders! Here's some old film of the old park!
The Fort Dells McDonald's is currently operated by Wendy and Rick Lommen. The Lommens operate 65 McDonald's throughout the Midwest, but the Dells location—which, due to the busy summer season, has two full kitchens—is clearly special to them.
"McDonald's started allowing operators to build something that would be, we call it a flagship," Wendy Lommen told WiscNews after the location made the "13 most beautiful" list. (You better believe it made all the papers.) "It's an icon, it's a one-off of the standard McDonald's. If it's fitting and approved by McDonald's, they allow you to do it."
Thank you, McDonald's, for allowing this flagship to exist. And thank you, Architectural Digest, for putting it on our radar. Wisconsin Dells remains a wonderful place for a summer family vacation, and if that family grumbles that they have to go to a McDonald's for lunch instead of that place where they bring your food out on a model train (Buffalo Phil's Pizza & Grille), tell 'em you'll spring for something nice in the Paul Bunyan gift shop the next morning.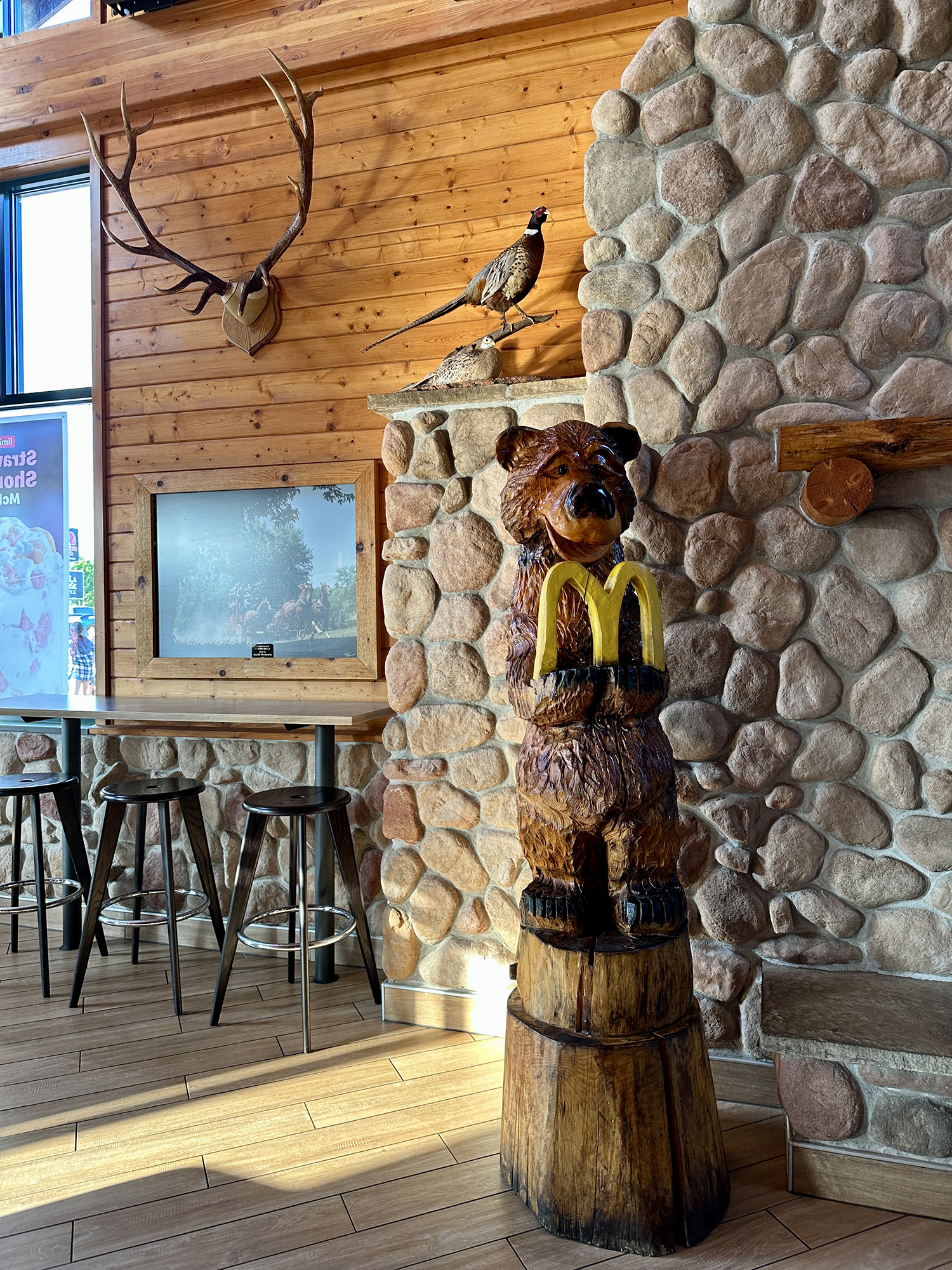 Exclusive articles, podcasts, and more. Support Milwaukee Record on Patreon.