Caleb Westphal hasn't missed a Friday fish fry since 2013. Follow along with his never-ending adventures here.
Club Paragon's Texas-sized parking lot is matched by its equally imposing building, which, with its tall, angled ceilings, expansive space, and solid woodwork, looks from the inside as if it is a cozy log cabin that was zapped with Rick Moranis' shrink ray from Honey, I Blew Up The Kid. I walked into the abyss and took a seat at a two-top table towards the far wall. In such an enormous place, would anyone notice I needed service? Should I have stopped to request a table when I walked in? As I scanned the room looking for an employee, I glanced over at a large fish tank that I had passed while walking to my table. I bet they saw me walk in. I bet they know what I am here to do. Oh god, they are going to stare me down the whole time. To my surprise, a server noticed me in only about two minutes. In no time I had a menu in hand and had ordered an Old Fashioned.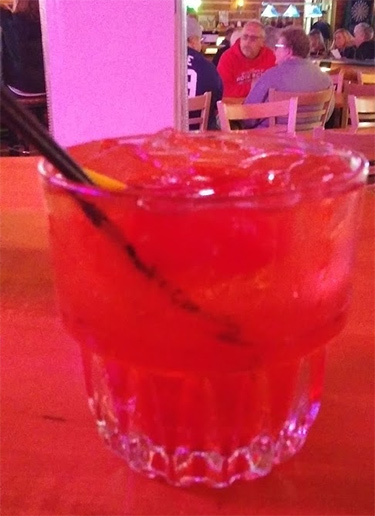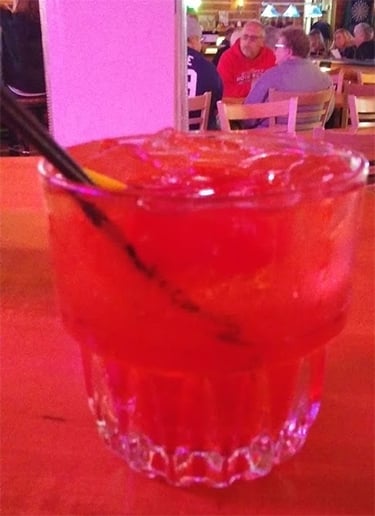 There are five different Old Fashioned options listed on the menu at Club Paragon (3578 S. 108th St., 414-541-9270), including the Nut House, made with Great Lakes Distillery Kinnickinnic Whiskey and walnut bitters; and the North Woods Stag, made with Jim Beam Red Stag. I simply ordered my usual Brandy Old Fashioned Sweet, which I believe would have been the same as if I had ordered Paragon's Original. With a pleasant balance of bitter and sweet, the more of the muddled treat I took down, the more I liked it.
At the top of the fish fry page of the menu is all-you-can-eat Alaskan pollock ($10.50), with a quote of not-too-often-seen modesty written underneath it: "Milwaukee's Most Underrated Fish Fry." Other options include fried or baked Atlantic cod ($12), Canadian walleye ($16 for two filets/$11 for one filet), Lake Erie yellow perch ($16), Lake Erie bluegill ($13), and the Wisconsin Sportsman, a combination of walleye, perch, and bluegill ($19). The menu lists french fries as the only potato option, but when I ordered I was given a choice between fries or chips. I went with the all-you-can-eat pollock with fries, and you better believe I ordered a cup of clam chowder as well.
The chowder was gravy-like, reminding me of the gravy you'd find in a store-bought pot pie. I couldn't detect much in it beyond some soft potatoes and rather small pieces of clam. Overall, I can't say it was particularly good, but then again, it was chowder, and any chowder is better than no chowder. As I was finishing it up, I could see what I thought was my fish fry moving towards me from a distance. As it made its way closer to my table, I hurriedly attempted to finish off the end of the chowder.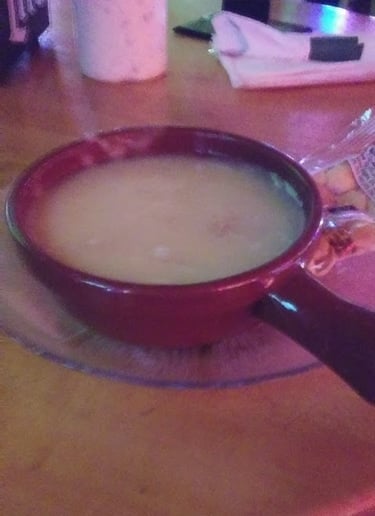 This week I made sure I was given some bread, which came in the form of a rye roll. Shaped like a breadstick and topped with salt like a pretzel, it was warm and soft, and was a step above what you find with most fish frys. The coleslaw was a pretty standard creamy slaw. My only complaint is that it came in a small cup and I wanted more of it. This seems to be the norm with most places, and this needs to change. The french fries were straight cut with a little bit of skin left on them. If you had to have fries instead of pancakes, this is the kind you would want.
As for the fish, it was hand breaded in what Club Paragon calls "our own special blend of seasonings and fresh homemade bread crumbs." Although the breading didn't have as much flavor as I had hoped for or expected, its texture was spot on, demanding additional bites be taken. Thin and long, the pollock filets weren't quite at the caliber of cod, but the breading raised their profile.
The tartar sauce—which was in a large plastic bottle—wasn't too satisfying. It seemed too sweet, and was reminiscent of the packaged tartar I had at some point during my youth, likely with frozen fish sticks. Perhaps others would see it differently, but it just didn't do it for me. Halfway through my second plate of fish, I stopped using the tartar altogether—something I almost never do. Still, that the fish could be eaten without tartar does speak to its ability to stand on its own as well. It made me wonder about the walleye, bluegill, and perch—an inherently flavorful fish with this breading seemed like it just might be exemplary. After my second helping of fish, when I had had seven pieces, I paused for a few minutes contemplating more, but then decided to call it.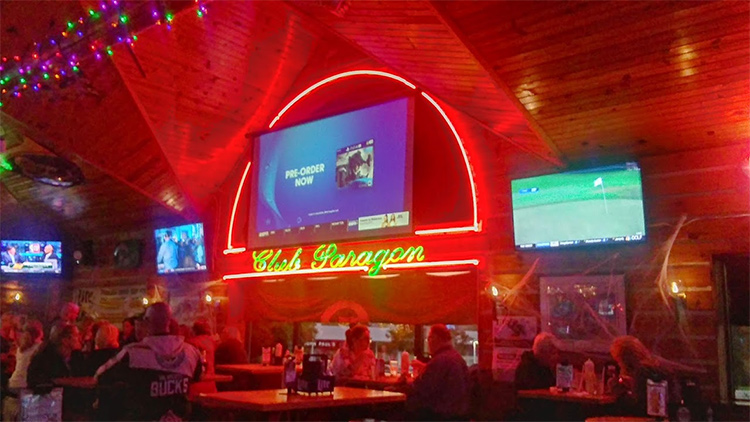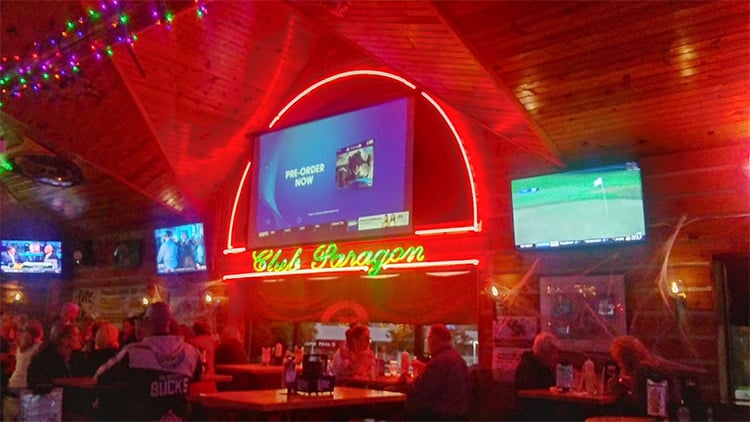 Open for about 30 years, Club Paragon of Greenfield claims their all-you-can-eat pollock is "Milwaukee's Most Underrated Fish Fry." I'm not sure who has all rated it before, or what rating they've given it, but I'd put it somewhere near the middle of the pack, perhaps a little bit above average. The rye roll is a nice touch; the coleslaw is favorable, but doesn't do anything to stand out; the fries are, well, fries; the fish has a breading with an exemplary texture and a temperate flavor; and the tartar could use a little tweaking. You can have it all for an excellent price, and being that the fish portion is all-you-can-eat, you don't have to worry about leaving without being full. If you find yourself back home and hungry, you either didn't eat enough on your own accord, or a server never found you in the room. If you are like me, they'll find you eventually.
Takeaways: Excellent service—first my server found me in an abyss, and then they were on top of everything after that; multiple Old Fashioned options; I wasn't too keen on the tartar or chowder; moderately badass breading; coleslaw containers need to start getting bigger or be bottomless; solid french fries; hey, the rye bread was a salted roll!; great deal for pollock, and there are a handful of other options as well; at one point I started counting the TVs and screens—I was at 20 when someone started coming around and lowering more down, so I gave up; it's close to some other fish fry locations, such as Natty Oaks Pub & Eatery and Klemmer's Banquet Center; I passed Fritz's Pub on the way home and saw their light on. Little did I know that within a few hours it would be off for good. If I would have known, I would have stopped in one last time and made it a double fish fry kind of night. At least I was just there for fish fry #299.