Long-running Humboldt bridge eatery Stubby's Gastrogrub & Beer Bar (2060 N. Humboldt Blvd.) will permanently close on December 23. The restaurant made the announcement Wednesday on social media.
"After 12 incredibly enriching years, Stubby's will be permanently closing our doors this Friday the 23rd," the announcement reads. "This decision truly did not come lightly. We owe over a decade of success to our employees, regulars, and now lifelong friends who are the heart and soul of what started as a Gastropub and became a family. We extend the sincerest heartfelt thank you to everyone who helped Stubby's succeed and thrive in such an amazing community for so long. We are filled with gratitude and will carry so many genuine memories as we look to the future."
The message, from owner Brad Todd, continues: "Although saying goodbye to Stubby's is incredibly emotional, I am excited to continue my passion in the industry, as my sister and I have plans for future growth with our partnership in [Brady Street empanada bar] La Masa. We look forward to continuing our existing relationships and creating new ones ahead!"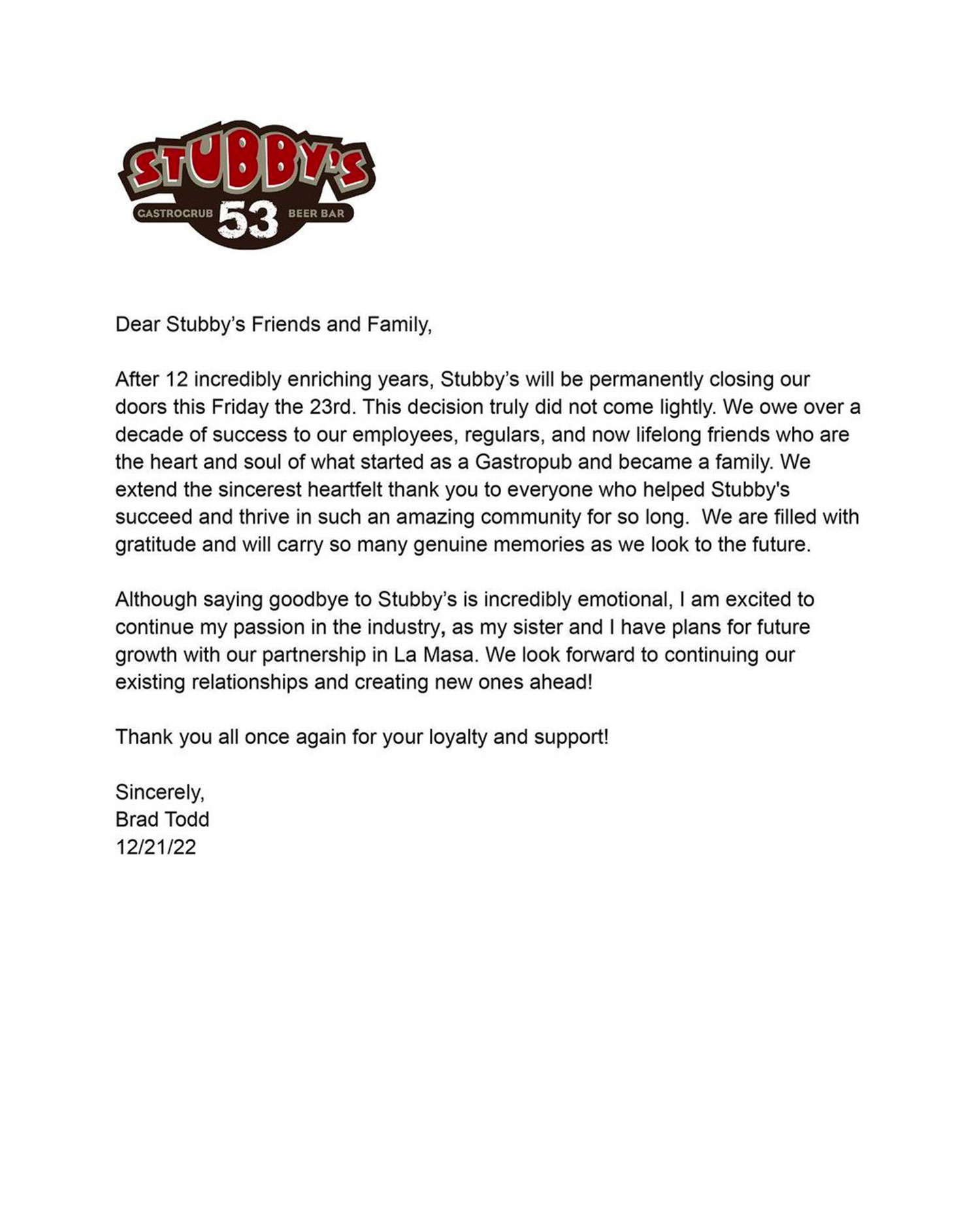 Exclusive articles, podcasts, and more. Support Milwaukee Record on Patreon.