Caleb Westphal hasn't missed a Friday fish fry since 2013. Follow along with his never-ending adventures here.
I was supposed to be at a place in Milwaukee that doesn't serve fish frys at 5 p.m. I absolutely had to be there by 6 p.m. I wasn't sure how long I'd have to be there, and what kind of time frame I'd have afterwards to find fish, so it made sense to get fish beforehand. I needed a place that would be quick—the type of place where I could just sit at the bar, eat, and be on my way. So, I did what seemed to make the most sense: I drove to Cudahy at 4:15 p.m.
Snow gently fell as I passed the Cudahy water tower. I thought of the people that were probably staring at from the dining room of Joe's K Ranch. I parked outside of Light Palace Pub & Grill (5880 S. Packard Ave., 414-489-2652). While walking to the entrance, I spotted the sign for the Cudahy Arby's out of the corner of my eye. "Big things to report on down in Cudahy," I thought.
Light Palace Pub & Grill was opened in 2009 by John Schulz, who named it after a high school friend's basement that was decked out with neon lights. As I opened the door, I braced myself for a cornucopia of color and light. Instead, I found a rather austere setting. The white, almost sterile walls held a few sports and beer related posters and artifacts.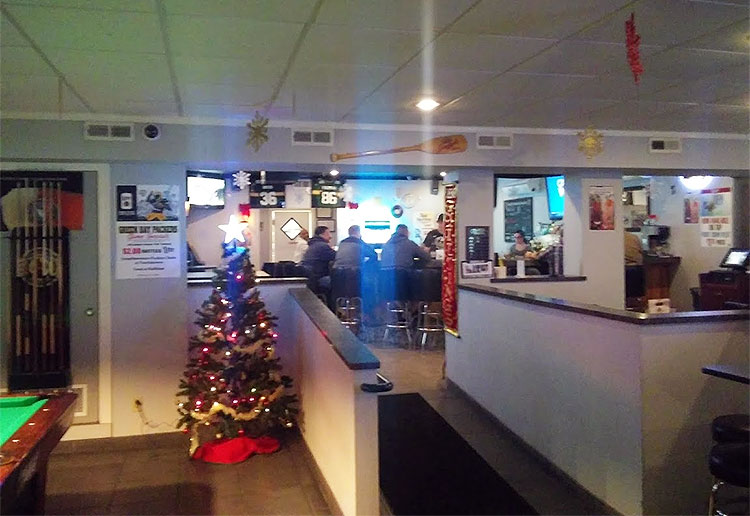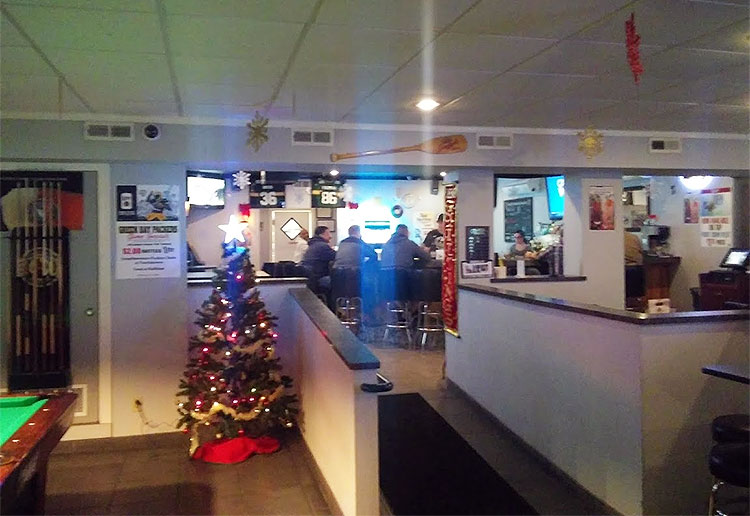 I made my way straight ahead, past the dining area, and took a seat at the crescent-moon-shaped bar. Everyone had a good view of everyone else, which I thought would be favorable for full-bar conversation. Yet, most people were either staring ahead silently or were quietly talking to the person next to them. But one guy—who had obviously been there for awhile—was talking to everyone, bandying questions across the bar. The bartender was gently urging a man who was using the business' phone that he should hang up, because people were probably trying to call in orders for fish frys. He held on for awhile, perhaps talking to his sweetheart or an old friend, but eventually relented.
I ordered a Brandy Old Fashioned Sweet and asked for a menu. The drink was served in a pint glass, and there were a few lifeless cherries on the bottom of it, far too out of reach to enjoy. The menu was full of fish fry options. Beer battered or breaded cod ($10.95), walleye ($15.95), lake perch ($14.95), and bluegill ($12.50) are available at Light Palace. For those not wanting to choose, the Wisconsin Platter—a piece of walleye, three pieces of bluegill, and three pieces of perch—is an option ($16.95). For those who like their fish without the fry, baked cod and salmon are also available. Potato choices are french fries, mashed potatoes, potato salad, and potato pancakes. Those wanting to tack on homemade clam chowder are in luck—it's available in a crock ($4.95) or cup ($2.95).
I'm usually drawn to combo platters, especially when they have "Wisconsin" in their name, and that's what I did here. The pancakes weren't homemade, so I went with fries. I ordered a cup of chowder as well.
Just as I'd hoped, the food came out quickly—the chowder after a few minutes and the rest in what must have been about 10. The chowder had a moderate consistency and a moderate amount of clams. There were plenty of potato chunks; the skin was still on them, but had loosened up from cooking. Parsley topped it all.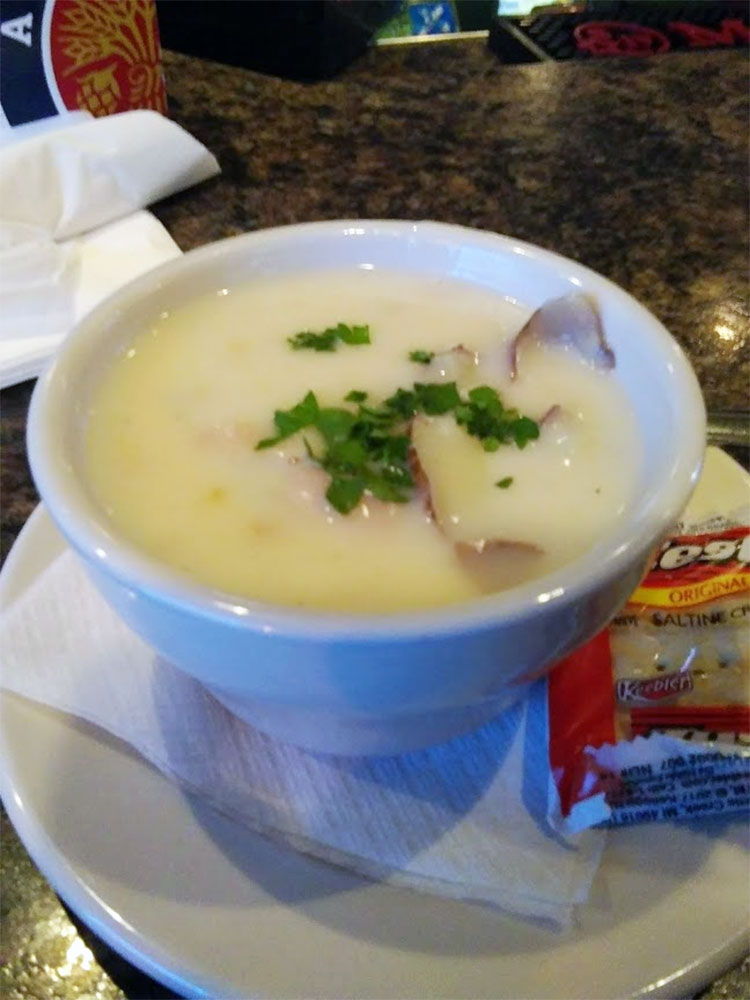 All of the fish was breaded, not beer battered. Lighter in flavor and barely having any grease, the breading was well above average. I think the quality of it almost shines through in the picture I've included. The fillets themselves also had a lighter flavor, and were of moderately high quality. There wasn't anything too distinct about the tartar or the slaw. The marble rye bread was soft, and warm from sitting on top of the rest of food. The fries were not unlike what you would throw on a tray in your oven. They were a step up from the soggy fries that you ate in TV dinners as a kid, but were really just filler.
I was in and out of Light Palace in about a half hour. There was no time afterwards to write down notes about what I had experienced, as I usually do, because I had a place to be, and I was late. But I wasn't late on account of Light Palace—it proved to be a great place for a quick fish fry. One wouldn't expect so may fish options at what could be described as a corner bar, and the fish of the option I picked was commendable. With some tweaked fries, the addition of homemade potato pancakes, and a little character added to the slaw and tartar, this fish fry could rise to the top tier of bar frys.
Takeaways: There really aren't that many lights in the Light Palace; decent amount of fish options; great for a quick fish fry; both the fish fillets and breading were satisfying; the chowder had a lot of potatoes; the fries were boring; I got two drinks for the price of one because of happy hour, and then was given a drink token for another free drink, because Wisconsin.