Sabor Divino is my favorite food truck/restaurant in Milwaukee. There, I said it.
I have been to many eateries in my fair city in an attempt to elevate, uplift, and recommend cuisines from all over the world, and while I have found many places that have wowed my palate, Sabor Divino is the one I find myself going to over and over. It is a food truck located on 20th and Howard, next to Wilson Park, just four blocks outside the 12th District. It has been around for four years, which is a little upsetting because I truly wish I had discovered it sooner.
It is a family business, run by the wife-and-husband team of Enid Melendez and Giovany Rodriguez. Their three kids help on the truck, taking orders and mashing garlic and plantains.
Garlic takes center stage at Sabor Divino. It also takes on many forms in the dishes: sometimes pickled; sometimes cooked into a paste and mashed deep into the hot, fresh tostones; sometimes as a garnish, a method called "mojo," which means to soak.
"In Puerto Rico, if a dish does not have garlic in it, the public will demand it," Enid says. "We found a way to make sure it is on everything we make, and we have a certain way of using it. We soak it in secret ingredients and essentially spread it on whatever we make."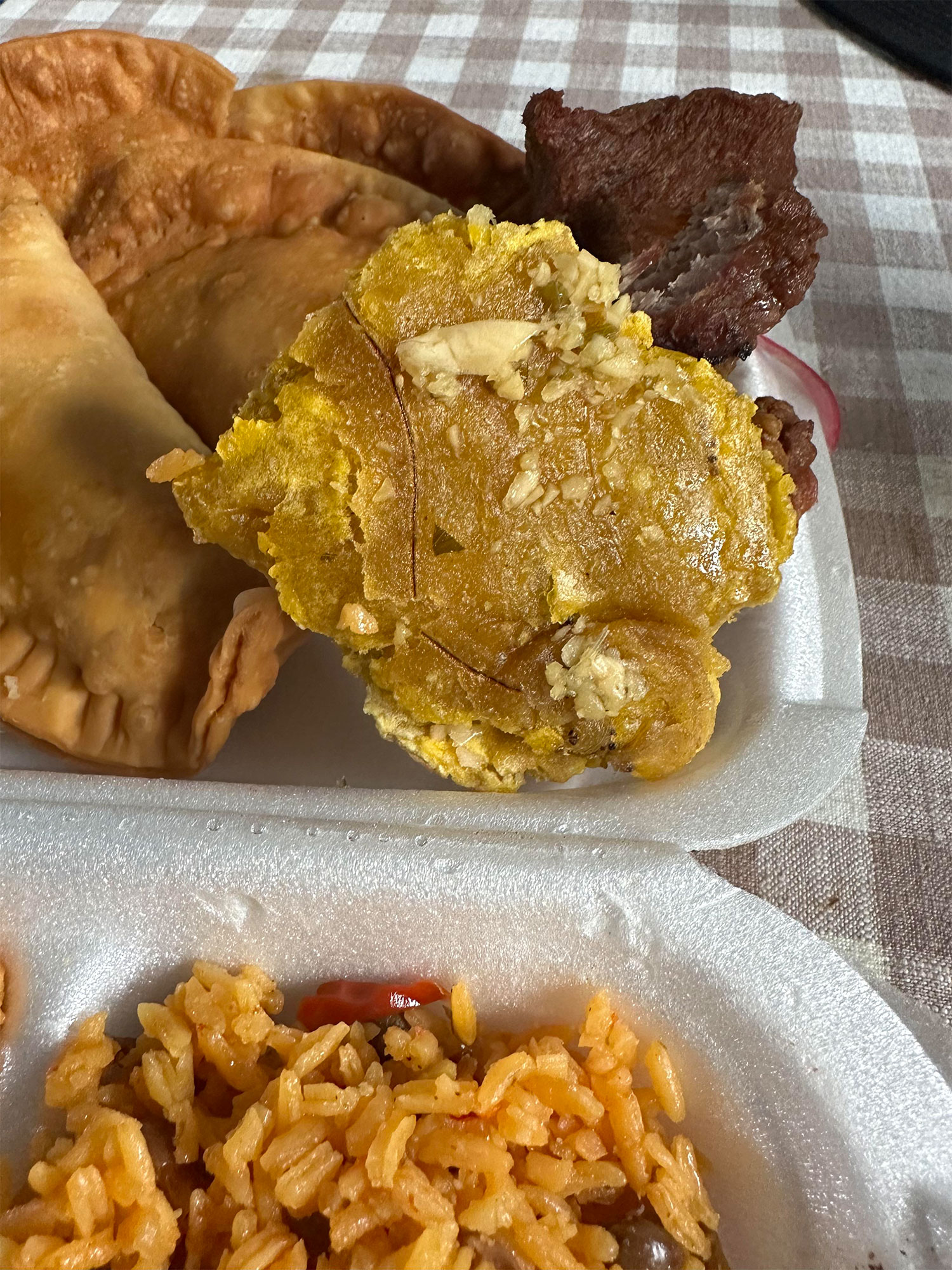 It is the mojo that is spread on Sabor Divino's Jibarito, a sandwich that uses two elongated plantains in place of buns. The carne frita is garnished with pickled red onions, cooked and seasoned to perfection with handmade sofrito, served with arroz con gandules and crispy-edged, soft-middle tostones.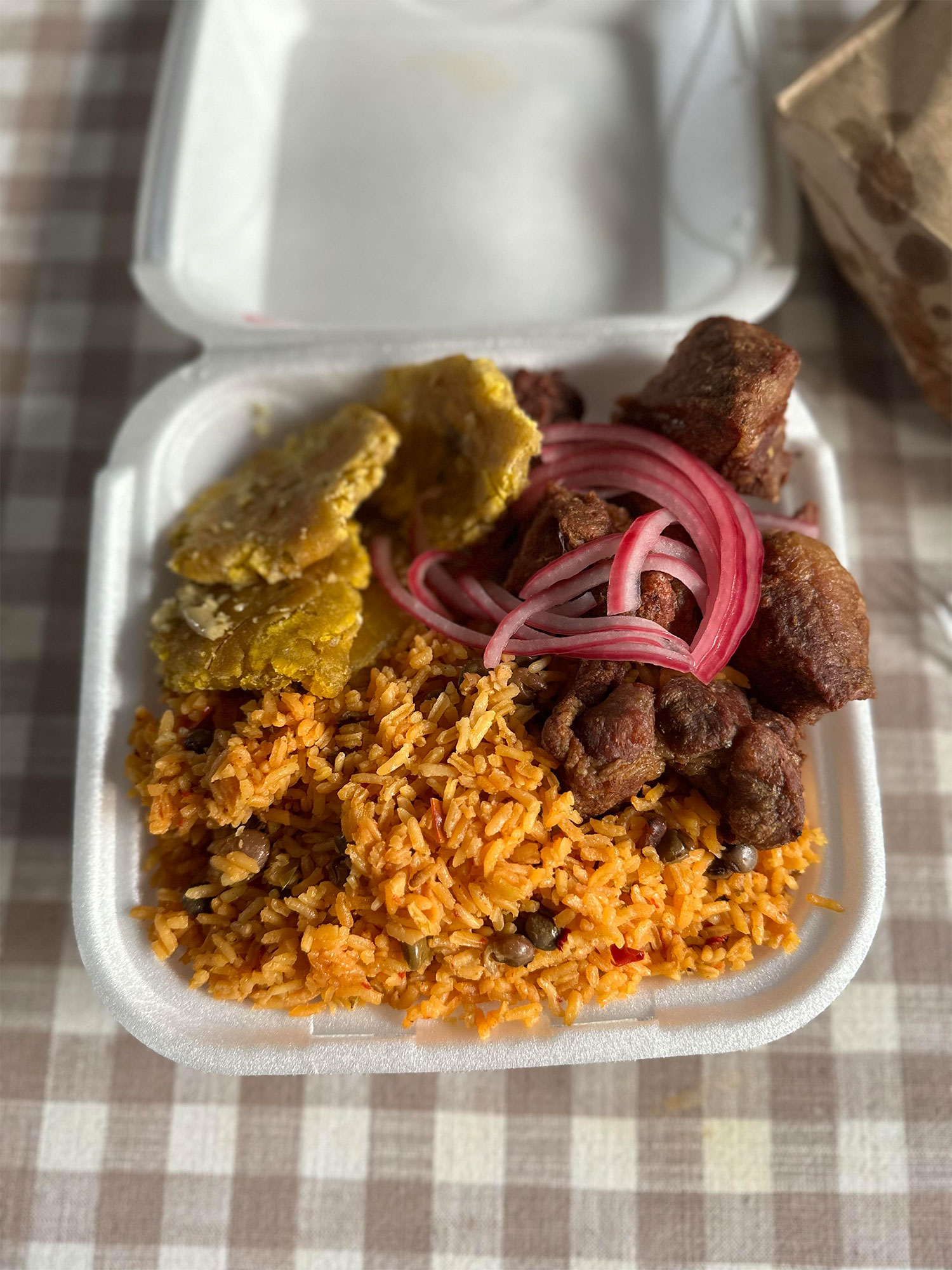 The idea of opening a truck came to Giovany years ago. He used to help at his family's restaurant in Puerto Rico, and eventually graduated from helper to cook and then chef, creating dishes himself. He moved to Milwaukee and held a job for many years before he met Enid and they started a family.
Enid put her career as a nurse on hold in order to help Giovany open the truck, which is something he could simply not let go. "He absolutely had to open a restaurant, and I wanted to help because this is something I love to do as well—interacting with people daily and feeding them," Enid says.
The process of creating a menu was simple. Standard Boricua fare was made, translated through Enid and Giovany's method of cooking. Once a recipe was tweaked and it passed the couple's taste test, it was cooked as a meal for their extended family. If it passed their stringent standard for quality, the dish was added to the menu and sold. Essentially, when you eat at Sabor, you are eating as a guest at a family cookout.

Puerto Rican cuisine has very strict rules in order to make it shine. The food must come directly out of the cooking process and to you in order for all the flavors, textures, and spirit of it to be enjoyed. Sadly, sometimes, it goes from the pan to the storage container, to the refrigerator, and then back to the pan to be reheated. That is abusive treatment, and at Sabor Divino, this is never the case. The wait is generally about 20 minutes because it is made to order. It is best to order ahead—or, you can arrive, order, and enjoy the park scenery.
"Eventually, we would love to have an actual restaurant and have trucks all over Wisconsin, but for now, we love focusing our attention solely on the truck," Giovany says.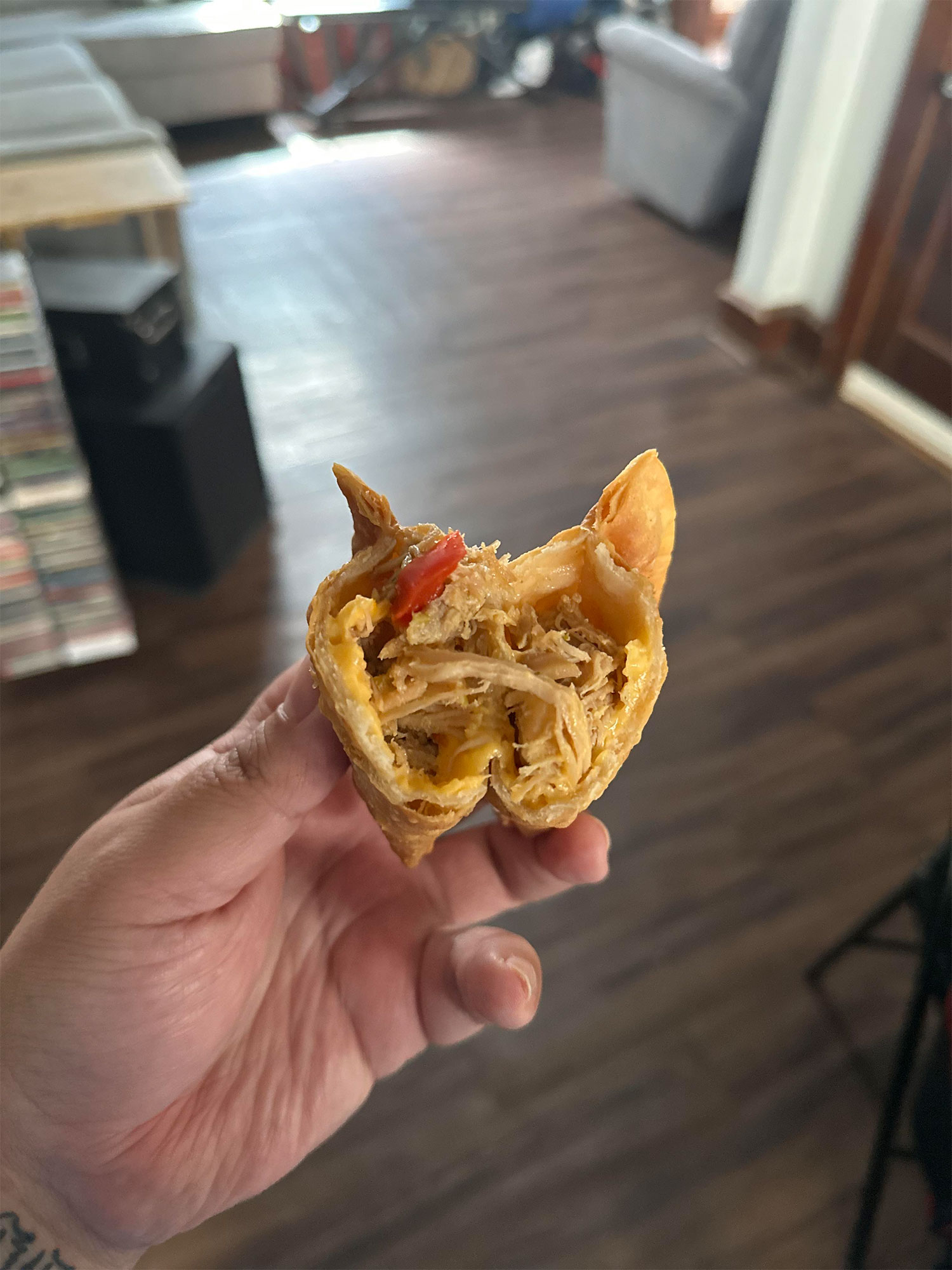 For now, you can find Sabor Divino at festivals all over the south side, or at the location on 20th and Howard. The prices are reasonable, which is a surprise for food made as expertly as this.
Sabor Divino is a celebration of culture and food, but more than anything, it is a showcase for a couple flexing their ability to make food correctly. The food is no-frills, except for the way they treat garlic, which is like coaches who train it to be the best it can be and then send it out into the big game. It is an amazing thing.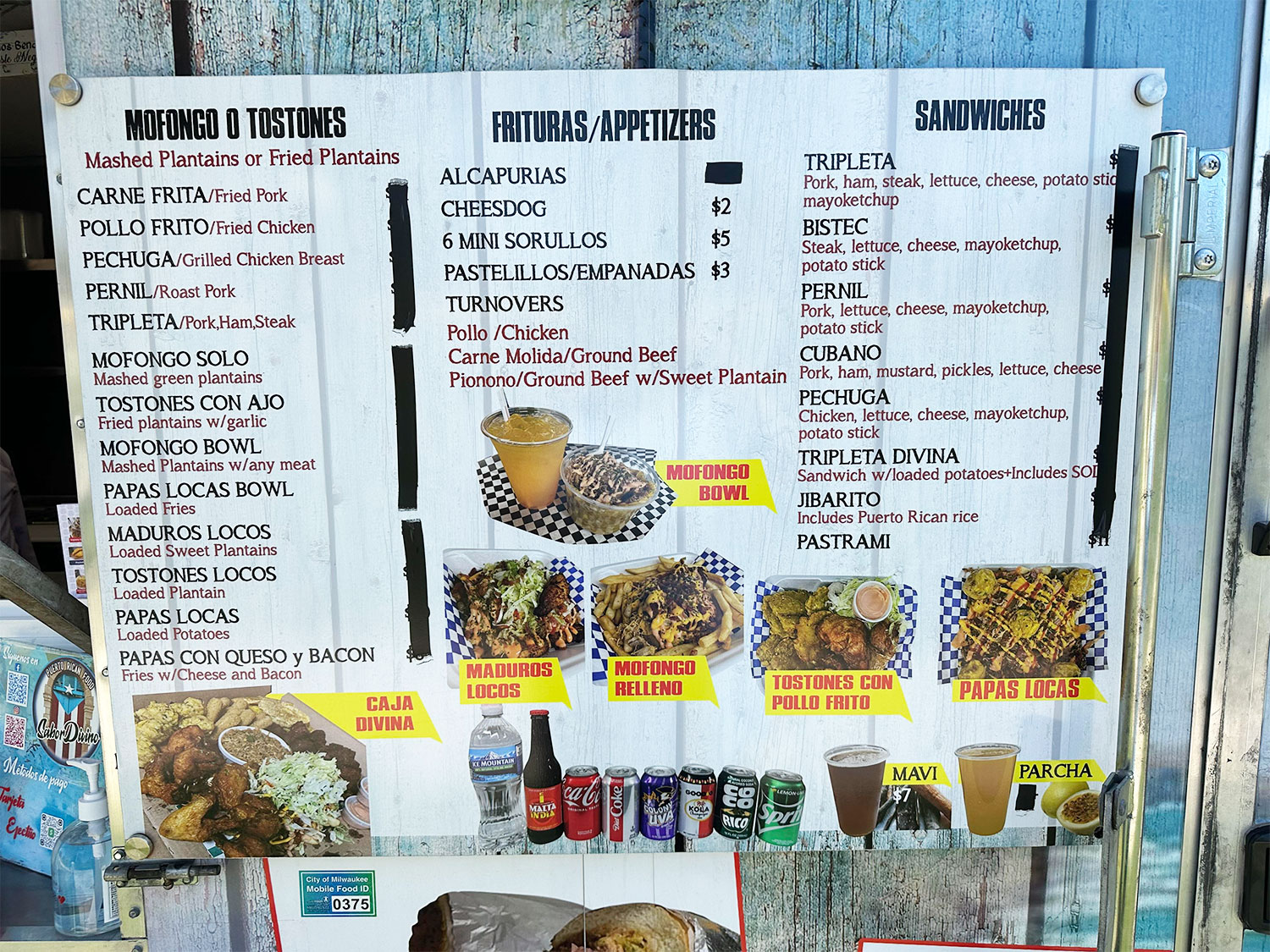 Want more Milwaukee Record? Subscribe to our free weekly newsletter and/or support us on Patreon.