Caleb Westphal hasn't missed a Friday night fish fry since 2013. Follow along with his record-in-the-making here.
This past week I traveled to my hometown, Fond du Lac, for Walleye Weekend, which is a free festival that claims to be the "World's Largest Walleye Fish Fry." The biggest draw of Walleye Weekend is to walk back and forth about a dozen times along the lakefront of Lake Winnebago, and see people that you haven"t seen in a decade. While folks are doing this they usually stack up plastic beer cups as high as possible, just to make sure that Fond du Lac doesn't slide down in the following year's "Drunkest Cities in America" list. There's also the annual Mercury Marine fishing tournament, and of course the fish fry. The festival has been going on since 1978, and I've been going pretty much every year since the mid 1980s. From my perspective, nothing much has changed. That's pretty much Fond du Lac in a nutshell. Nothing much changes there.
As I got to the park I bought a $2 wristband for beer at one of the information booths—yes, in Fond du lac information booths are used mainly to sell beer wristbands—and did a quick walkaround and grabbed a beer before heading to the fish tent. I'm glad I got in line when I did, because when I walked past again an hour later, the line had tripled in size.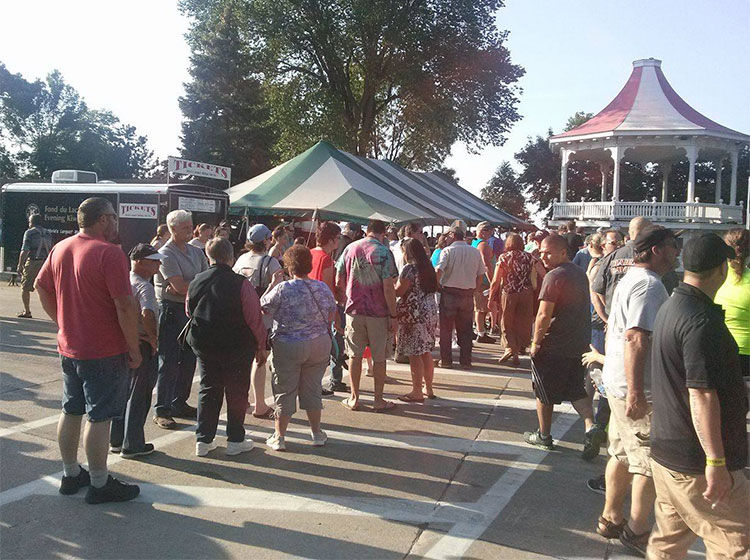 The fish fry at Walleye Weekend has been exactly the same for every year that I can remember. In my view it is excellent, but that is probably just nostalgia taking over my brain. In reality it probably is not much better than average. There is an option to get one or two pieces of walleye with the meal (why on Earth someone would only want one piece of fish is beyond me), and it comes with some of the creamiest coleslaw and potato salad you can find. It also comes with a piece of rye bread. The fish, coleslaw, and potato salad taste exactly the same every year. It is my belief that I could come back to Fond du Lac 50 years from now and sit under the same tent, on the same picnic table, and eat the exact same food. Actually, if I don't die from eating too many fish fries along the way, I'm sure it will happen.
After eating the fish fry I bought some cheese curds for dessert and thought I'd check out the bands. The headlining act at this year's Walleye Weekend was cheesy late-'80s hair metal band Winger. I'm glad they played Saturday and I wasn't there for that, because I just tried to listen to a whole song and now I'm going to have to blast the Ramones for three hours to cleanse my ears.
Most of the bands at Walleye Weekend are cover bands, and that is all that I "saw" on Friday. One band I saw was covering Van Halen songs, including "Panama," and the singer was really trying to pull off a Bono look. Another band introduced Blue Oyster Cult's "(Don't Fear) The Reaper" by screaming, "Who wants to hear more cowbell?" Then they brought up someone to hit a cowbell obnoxiously during the song. The guy next to me in the beer tent exclaimed, "They do this every fucking time they play this song!" At one point I did hear a band cover Harvey Danger's "Flagpole Sitta," which is arguably the best radio hit of the late '90s, but still, cover band after cover band just gets old.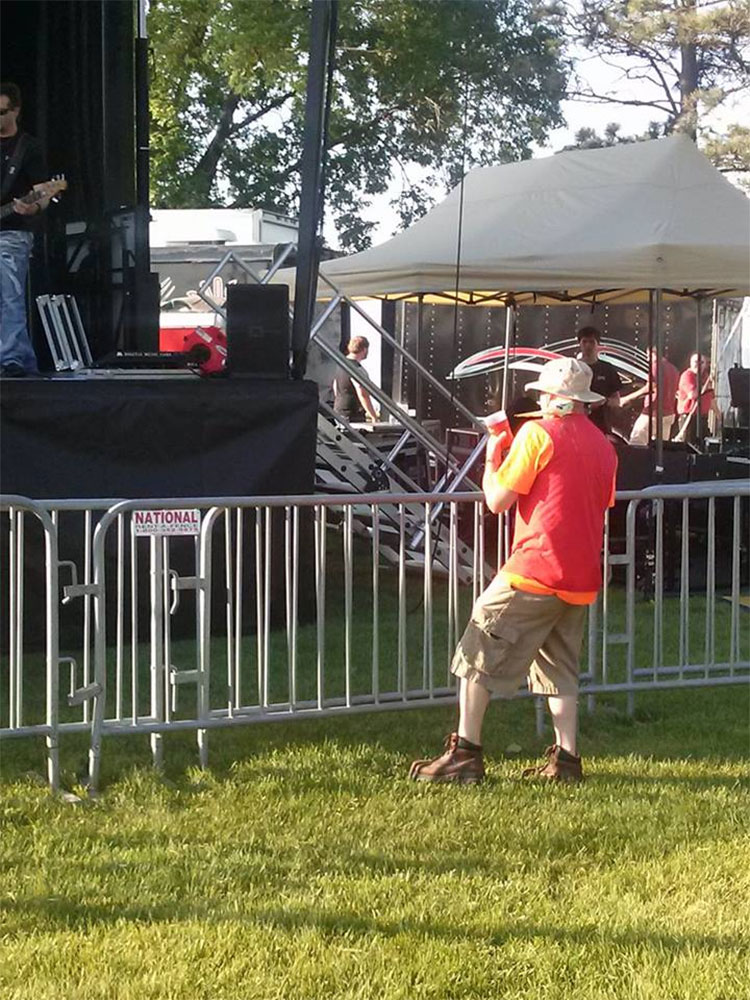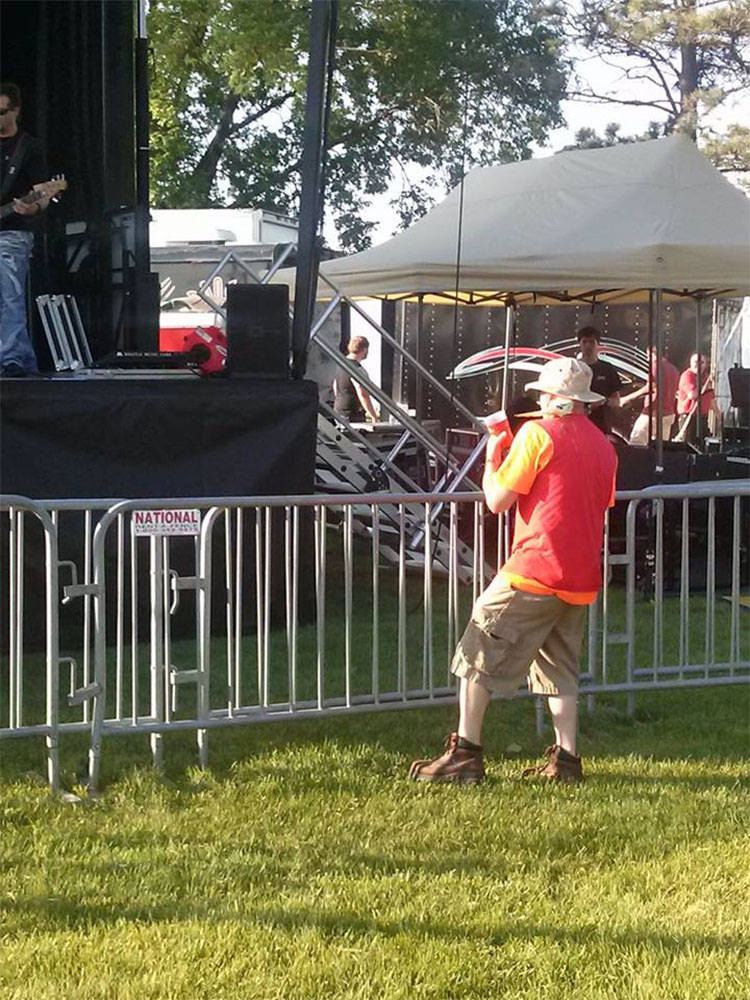 It then dawned on me that with all the consistent mediocrity over the years, one thing has changed. As a child I remember Wally the Walleye. Wally was like Mickey Mouse at Disney World, except he drove a boat on wheels and reigned as king of Walleye Weekend. At that point it became my goal for the rest of the night to locate Wally. I asked at two of the information booths, and was probably getting in the way of people trying to buy beer wristbands, but they offered no information on Wally. I went to the merch tent and was told, "He's probably around here somewhere." I asked a police officer and he didn't have any idea where Wally might be, either.
Finally, I flagged down the driving Walleye Weekend boat and asked them. It was apparent that the boat they were in was not the same one that used to be driven by Wally. They gave me the most disturbing answer of the evening by simply saying, "I think he's dead." I was broken. It was like telling a child that Mickey Mouse was dead when they're at the Magic Kingdom. During my quest for Wally I saw three ATM's inside of Porta Potties, four fish hats, a live bird on someone's shoulder, and a few mullets. Later on I saw that a Facebook page related to Walleye Weekend was posting pictures of a little plastic fish and calling it Wally. Come on guys, you're not fooling me. I remember!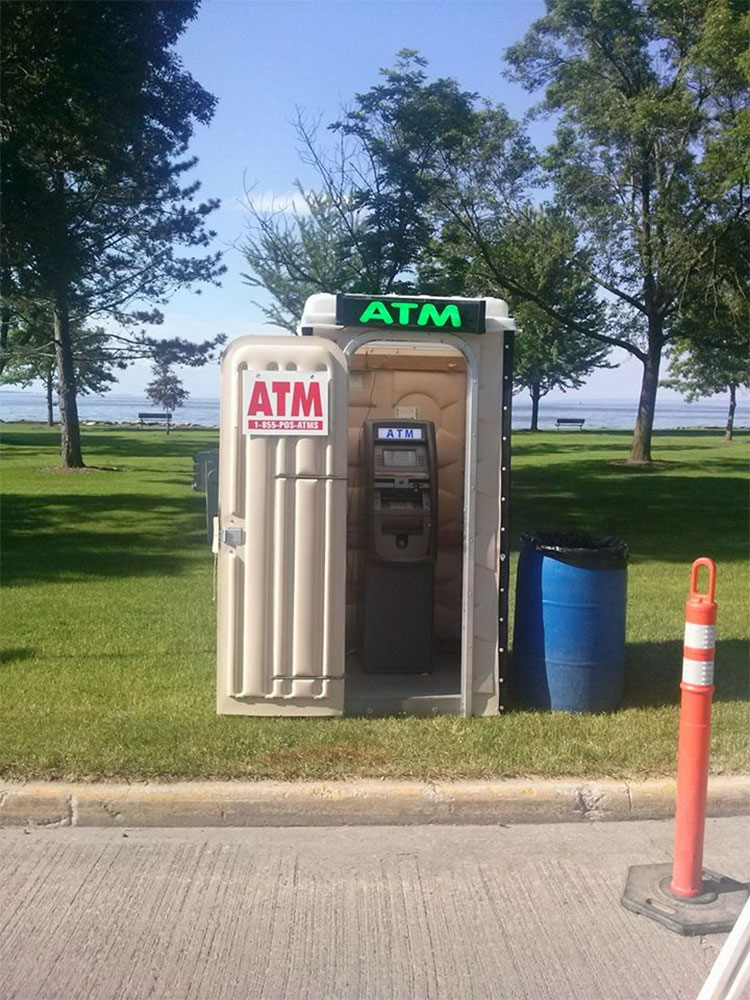 Rating: Consistent halfway decent fish fry, people walking around with walleye hats, nice view of lake, lots of beer, a boat that drives, where's Wally?, cover bands, cover bands, and cover bands. Do I dare return to Fond du Lac during the county fair where Ted Nugent is playing for the second time in less than a decade? I don't know if I can handle that much Fond du Lac. 4 out of 5 stars.