In the wake of a worldwide pandemic, lots of people have found themselves working from home. Without the separation between an office and residence, some have found themselves working more and more without necessarily making the conscious decision to do so. It's become increasingly difficult to define the boundaries between work and non-work.
Folks toiling in creative fields, however, might roll their eyes at this point, because for them the conundrum is old news. Finding the balance between artistic ambition and logistics, or between professional and personal goals, has always been a challenge for anyone endeavoring to make it in the creative world. Martin Kaszubowski's newest feature film, Earlybird, deals with these issues incisively, putting a ragtag theater troupe into a no-win situation and seeing if they can get through it despite the inevitable tensions that arise.
Milwaukee Film Festival fans may recall writer/director Kaszubowski's first feature from the MFF2016: Christopher Darling, a believably funny and sad exploration of one man's rock and roll lifestyle. For Earlybird, Kaszubowski has turned his focus to the theater. As with Darling, Kaszubowski shot the majority of the film in and near Milwaukee, making extensive use of Next Act and Skylight Music Theatres as well as Racine's Sixth Street Theater, the namesake of the film's fictional setting. He also enlisted Brat Sounds' Scott Cary once again to oversee the score, an engaging pastiche of rock and bubbly instrumental pop not unlike the film works of Mark Mothersbaugh.
The story follows the theater's artistic director, Michael Wagner, who faces a looming rent hike that essentially means the end for the struggling playhouse. Joshua Koopman plays Wagner as an affable smartass the likes of which you could imagine Chevy Chase portraying in the '80s. Wagner's wife Sarah (Julie Pope), a nurse, is game to not only support the couple during the uncertain transition but also help out at the theater as Michael's final hurrah becomes more and more demanding. The madness begins when he determines to put on a production of his own work and go out in a blaze of…well, something besides Shakespeare. That self-penned work: Cat War.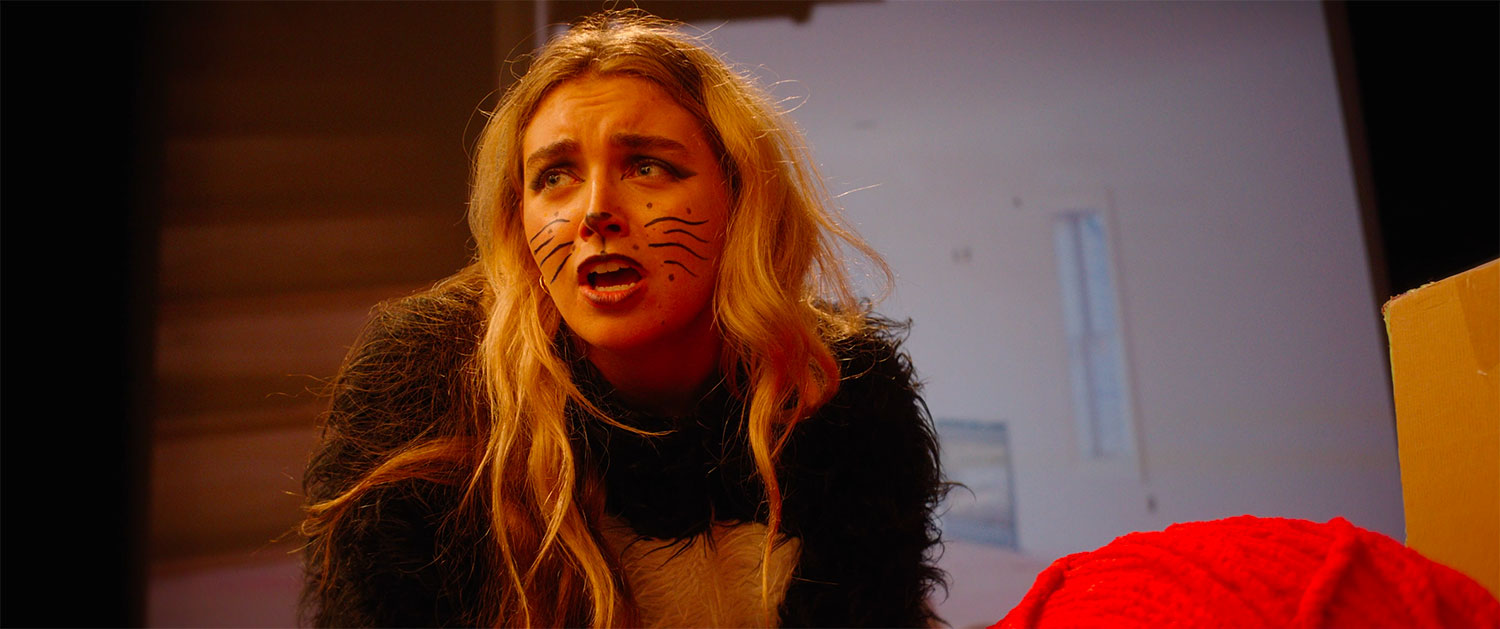 Against all odds, Cat War is a huge hit for the little theater, and everyone in Michael's orbit gets sucked into his fervor to present more "daring" and "original" pieces. This is where a lot of comedies in this vein resort to bland caricatures for the supporting cast, but Kaszubowski makes a point of taking us inside the head of each character at least briefly, helping to piece together sets of complex motivations through succinct flashbacks. We wind up with extra compassion for everybody, and without sacrificing momentum or spreading the story too thin.
While the film grapples with a lot of broadly relatable conflicts, it leans much more into comedy than drama, and every character lands their share of laughs. It's a low-stakes story that still manages to convey the pains and triumphs of theater life even as it's lampooning them. In advance of Earlybird's upcoming Milwaukee Film Festival screenings (both at the Oriental Theatre, April 27 at 5 p.m. and April 30 at 9:15 p.m.), we asked Kaszubowski a few questions about his creative process and the enduring intrigue of the scripts within the script.
Milwaukee Record: First of all, according to the end credits of Earlybird, there's a real Cat War? Tell us everything.
Martin Kaszubowski: Yeah and it was extremely bloody. The details of the various battles are, frankly, unprintable. Who can forget the Clash At The Cat Tree? The Meow Mix Meeting? The Caliconfrontation? Crazy thing is…it's true. All of it. The cats, the war, it's all true. Forget it Jake, it's Cat Chinatown. I'll stop. Cat War is a bad movie idea I've had for years and I really wanted to have Michael's dream work be the silliest possible play.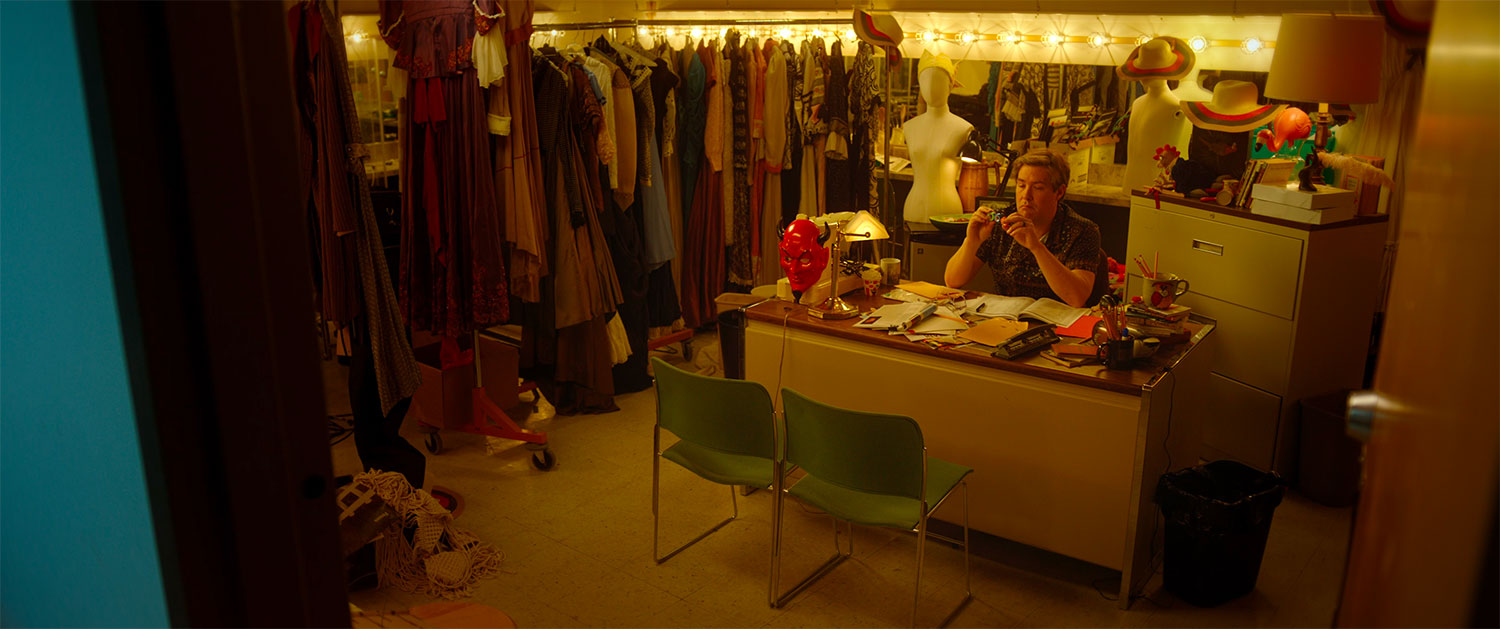 MR: A lot of the action in Earlybird was shot at Milwaukee's Next Act Theatre and Skylight Music Theatre. Do you have an extensive history with these places?
MK: The unfortunate answer is no. Other members of our production team had worked at Skylight before, but I had not. We were very lucky (and forever grateful!) that both theaters were able to fit us into very tight filming windows. Skylight's bar was a necessity. There just isn't another space in Milwaukee that looks like that, and with how we were constructing our fictional 6th Street Theatre, that space had to have the right look and layout. Next Act, too. We had scouted so many stages, but their stage space was the perfect look and size. I wish I had a more interesting answer for this! But truly it just came down to picking the best two places that could fit together. There were no backup options, we had to film at both these theaters.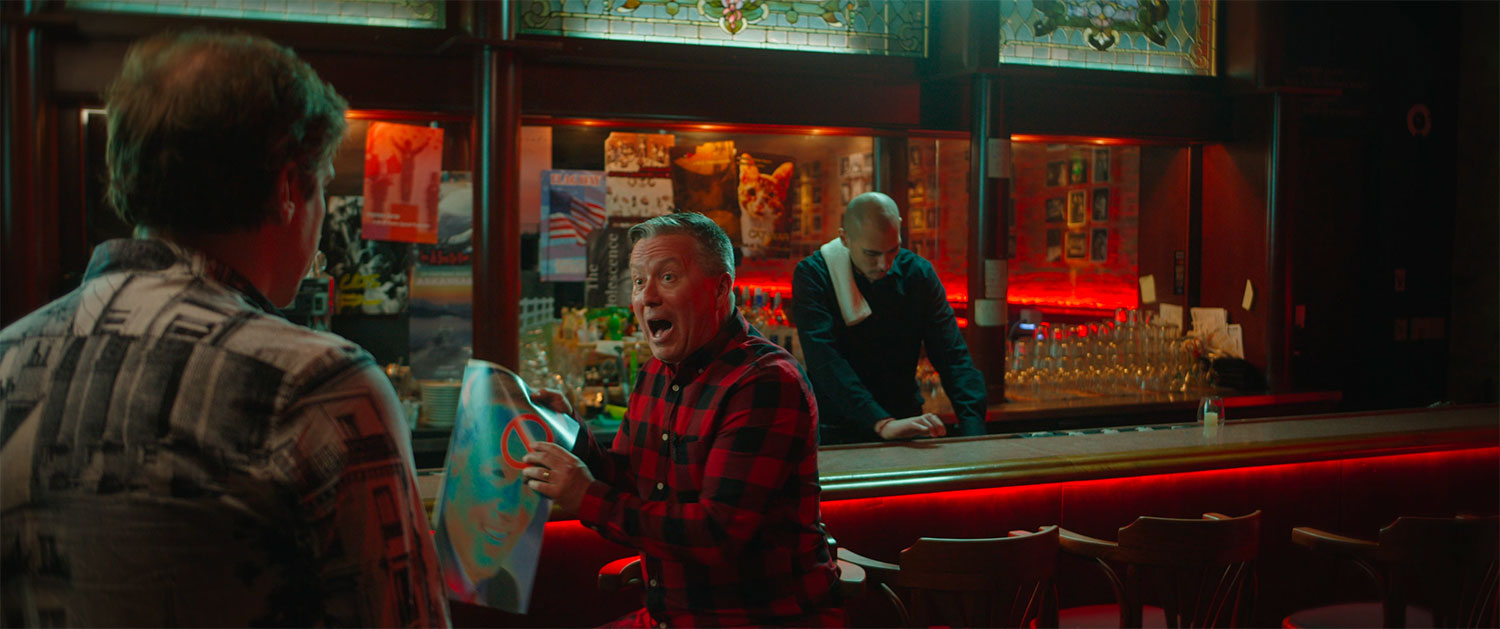 MR: What about the actual Sixth Street Theater in Racine? Was it part of the inspiration for the film?
MK: Interestingly, no. Maybe not interestingly. The feel/booking of that place is similar to the vibe of the plays depicted in Earlybird, but I had actually based the space on the Alchemist Theatre that was in Bay View. I have a bad memory, but I believe the bar for that theater was right next to the entrance to the stage, and there was something about that that really made it feel like a true neighborhood theatre that I wanted to emulate. Again, I'm going to sound like a broken record, but we had to film at the Sixth Street Theater in Racine. The parts of the space that we filmed in were perfect for what we wanted. And I really cannot stress how accommodating all three theaters were. Go see their work, readers!
MR: I presume the story is set basically in the present, but it feels like it could be plucked from almost any era. Were you aiming for timelessness with it?
MK: Earlybird is set present day but is meant to feel like it could take place five years from now, twenty years earlier, etc. I cannot pretend that Earlybird invented "What if there were a struggling theater." I'm hardly Charlie Kaufman here. I wanted the movie to have a timelessness to it that would play off of some of the trope-ier elements that we were dabbling with, even to the point of specifically including clichés so that we could try to come to grips with what those clichés are, what they mean, what's beneath them in terms of character and plot. What does it actually mean for a working actor in this small theatre company to advocate for herself, beyond the trope of, "Oh, here's an actor being difficult"? I really wanted to play with that and turn it inward for each character. They have to reckon with the pattern they've each fallen into in their lives and break out of that. It had to feel timeless for that to succeed at any level. We were trying to make a '90s "bad dad" movie, but with the aim of re-contextualizing the supporting characters of those types of movies by making everything more grounded.
Also, we started writing and producing this pre-COVID. Setting it post-COVID would have made the core malaise that all of the characters are in completely different.
MR: Can you tell us where Michael and Sarah's special beach spot is?
MK: Harrington Beach State Park in Belgium, Wisconsin! Long live the great beaches of Lake Michigan!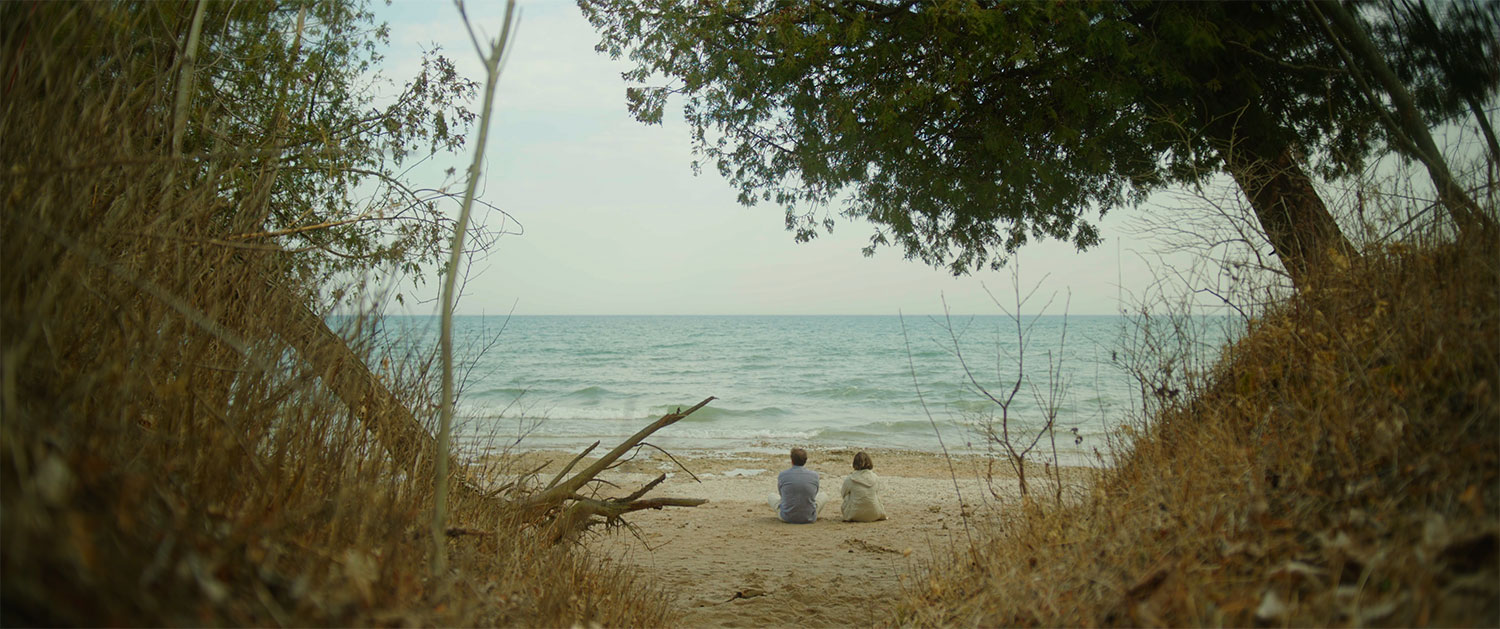 MR: The film begins and ends with bits of Shakespeare, and he's put through the wringer throughout. Have you gone through a similar journey in terms of how you view the well-worn classics?
MK: Earlybird kind of came to me more specifically dealing with how I felt as a real low-level indie filmmaker, or more what I was afraid of feeling. The worst thing you can do is hate your audience or resent them in any way. If people want to see Star Wars or Shakespeare, or listen to the Eagles, that just means you have to work harder to gain your audience for your art. I also like all of that stuff. There's plenty of room for classics and originals. Just look at the three theaters we filmed Earlybird in: Skylight, Next Act, Sixth Street. All three have completely different works featured on their stages. There's something for everybody.
I realized while trying to answer the question that I actually have an answer to that question: yeah, totally. As a younger creative person, my drive was to try to really think outside the box, that the most important thing in my work was originality, and if people didn't "get it" that was on them. Getting older is just realizing every past version of yourself was insufferable and that I just want to make the things I want to make. Movies, plays, etc. that have withstood the test of time have done so for a reason. Reminds me of when that theatre company did Julius Caesar but with "Donald Trump" as Caesar. These works are timeless for a reason. I've also realized that my five favorite movies are either direct adaptations or pastiches of other works of art. What are ya gonna do?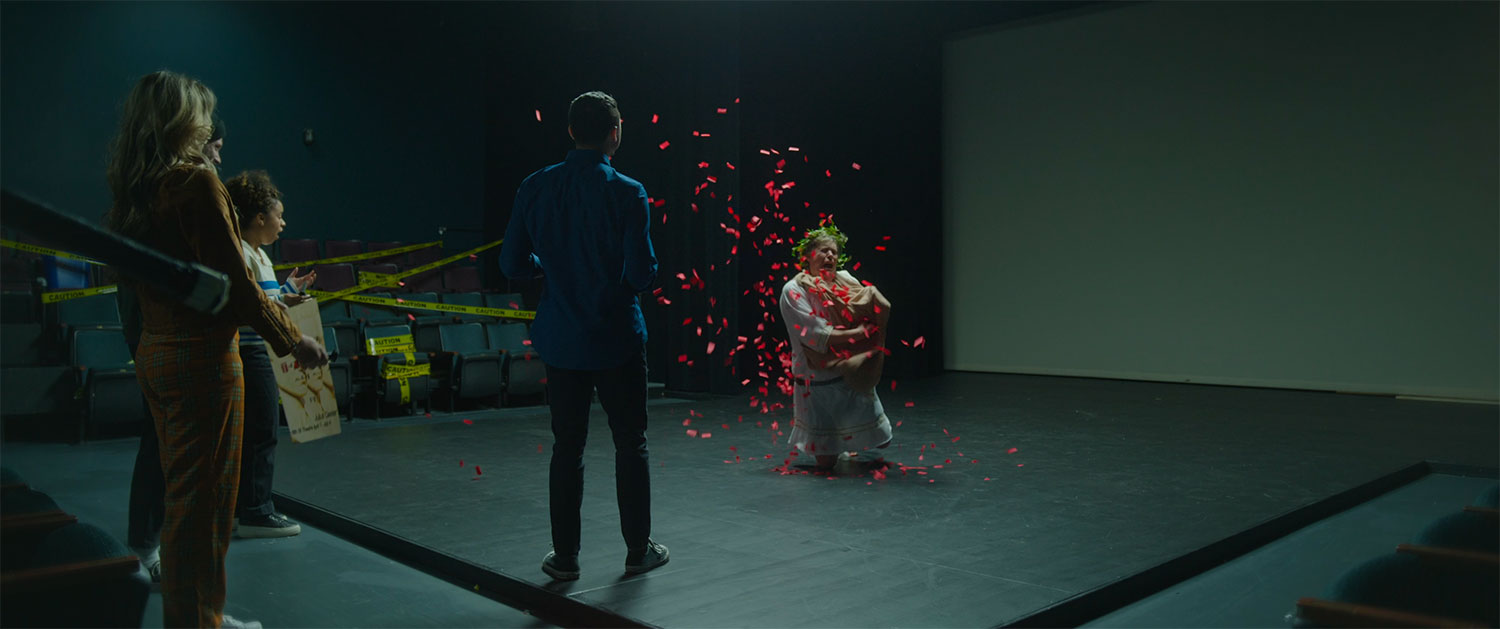 MR: Enough about Shakespeare; what about Cat War 2. Does THAT actually exist?
MK: Cat War 1 is fictional, but Cat War 2 actually does exist. I was about to post Jack Nicholson's monologue from A Few Good Men but replace all the words with cat terms, but I figured that'd just be really annoying to read.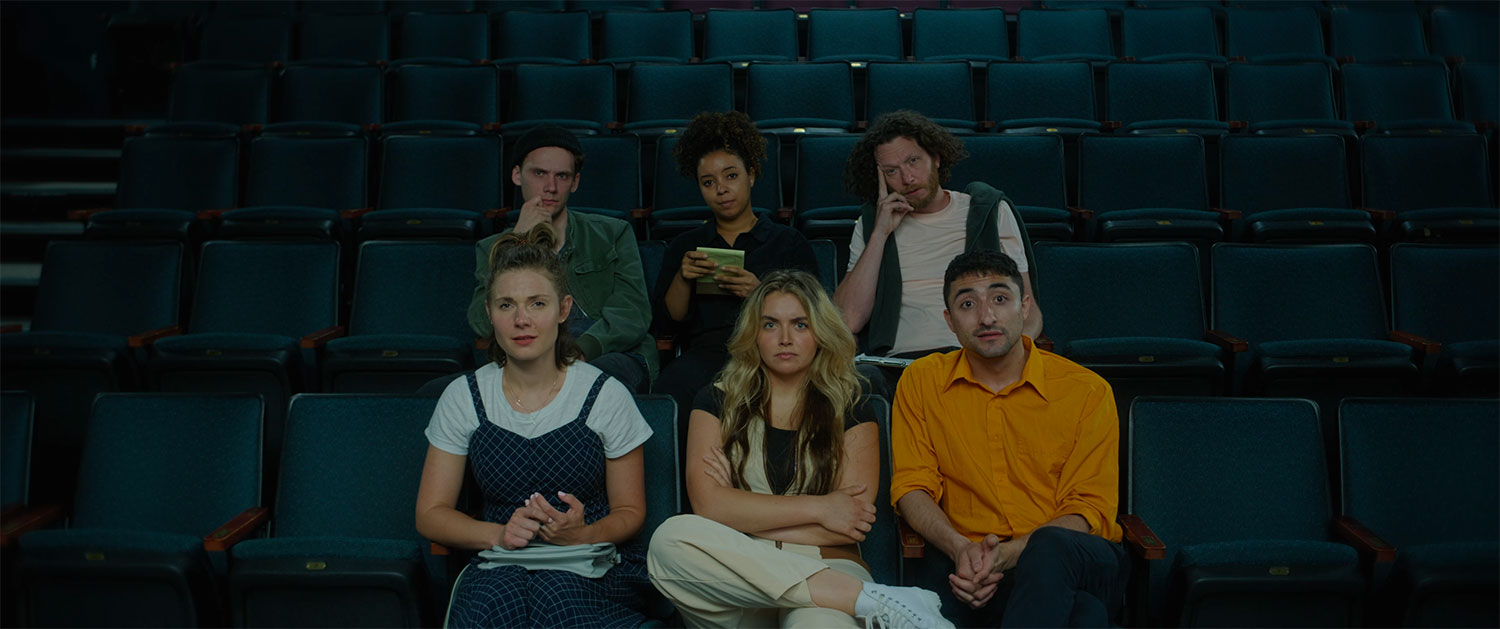 Exclusive articles, podcasts, and more. Support Milwaukee Record on Patreon.
---
RELATED ARTICLES
• My wildly ambitious, never-gonna-happen-but-I'll-die-trying MFF2023 itinerary
• Frostbite, concussions, and beaver suits: Inside the Wisconsin-made 'Hundreds Of Beavers'
• Prep for 'Hundreds Of Beavers' at MFF2023 with pre-premiere Beaver Bash at Von Trier
• When and where to see all 14 Cinema Hooligante films at the 2023 Milwaukee Film Festival
• Check out the full 2023 Milwaukee Film Festival program NOW
• Nipple factories, Little Richard, 'Star Wars Holiday Special' doc coming to Milwaukee Film Festival
• 2023 Milwaukee Film Festival's Cream City Cinema program features true crime, beavers, more
• 2023 Milwaukee Film Festival is fast approaching. Here's this year's artwork.
• 2023 Milwaukee Film Festival will include 'Metropolis,' with live score from Anvil Orchestra
• 2022 Milwaukee Film Festival announces attendance, awards, 2023 dates