When the inaugural Breadfest took place last summer, another music festival was the last thing Milwaukee needed. However, the Breadking Collective venture offers anything but the overpriced Miller Lite, massive lines, presence of U2 Zoo on a Gruber Law-sponsored stage, and various other expected accoutrements that much of its festival brethren relies upon. Instead, the upstart event almost-entirely organized by scene stalwart Myles Coyne has no major sponsors, displays a strong local focus, offers a staggering amount of entertainment options for the price, and it takes place entirely in Riverwest. With the first ever Breadfest in the can, Milwaukee Record co-founder Tyler Maas and contributor Cal Roach tried to absorb as much of the four-day, 10-venue, 50-band D.I.Y. festival's second year as possible. From gunfire, to pickup basketball—with a little bit of music thrown in for good measure—here are just some of the staggering number of things we experienced at Breadfest 2014.
THURSDAY
Breadfest 2014 started off with a bang…a few of them, actually. As Old Earth was playing at People's Books, shots rang out on the corner of nearby Center and Fratney streets. After all the commotion of cop cars and crying people, we made our way into the book shop just as Old Earth's Todd Umhoefer was playing his final notes. Damn. As it turns out, members of Calamity Janes And The Fratney Street Band were close to the fracas when the shots were fired—like, gave-statements-to-the-police close. Though some members were notably shaken, the band recovered well to turn in an outstanding performance complete with gorgeous harmonies (best employed in "Dustadust"), lighthearted between-song-banter, and liberal kazoo usage in the goofy "Woo Hoo."
After the Janes closed the book on the kickoff show, we entered Bremen Café shortly after 9 p.m. on Thursday, noting a faint chicken-coop odor. This wasn't the last instance when we'd be reminded of basement punk shows circa 1999. Live Tetherball Tonight's first show had been only a week before, but the members also play together in local hardcore band Deadset as well, so perhaps they were unsurprisingly tight—in punk rock terms, of course. If you've ever been 19 and introspective and heartbroken, there's a piece of you in Tetherball's music, but this performance was brisk and invigorating, not at all mopey. The tortured kid inside us all needs occasional prodding to keep us on our toes; screaming "We drink and we talk and we talk about nothing/We drink away our problems or something" ought to do the trick.
The night also served as a tour-sendoff party for Estates, who largely eschewed their more contemplative side for a blistering set of throwback emo. Based on their Self Titled EP from earlier this year, we were expecting something not quite so frantic and fast-paced, but heavy and loud were the trends of the night; maybe Estates just got caught up in the feeling. Of course, when Zebras took the stage, everything prior seemed slow, quiet and lightweight by comparison. The dizzying rhythms and sheer violence of drummer Shane Hochstetler (who recorded that Estates EP, as it happens) were enough to make you wonder how the more straightforward rock of Call Me Lightning could present any sort of challenge for him. This was venomous math-metal, not as crushing or bleak as Northless but every bit as forceful and unpredictable, particularly if you were familiar with the band's recorded catalog. That stuff is child's play compared to this new approach. The next Zebras album, which will hopefully be out this fall, is going to crack skulls if it comes close to capturing the energy of this gig.
FRIDAY
After more than a month of Bandsketball coverage, we weren't going to miss the championship between WebsterX and SAFS Crew…feet away from where the aforementioned shooting took place less than 24 hours earlier. To get to the final game at 2 p.m., WebsterX first needed to end the Cinderella story of Caley Conway And The Lucy Cukes, and SAFS had to oust Thriftones. Both 1 o'clock match-ups ended with scores of 11-7 and 11-8, respectively. The championship was a sloppy affair between two exhausted teams. SAFS Crew eventually prevailed in two close games (13-11 and 12-10).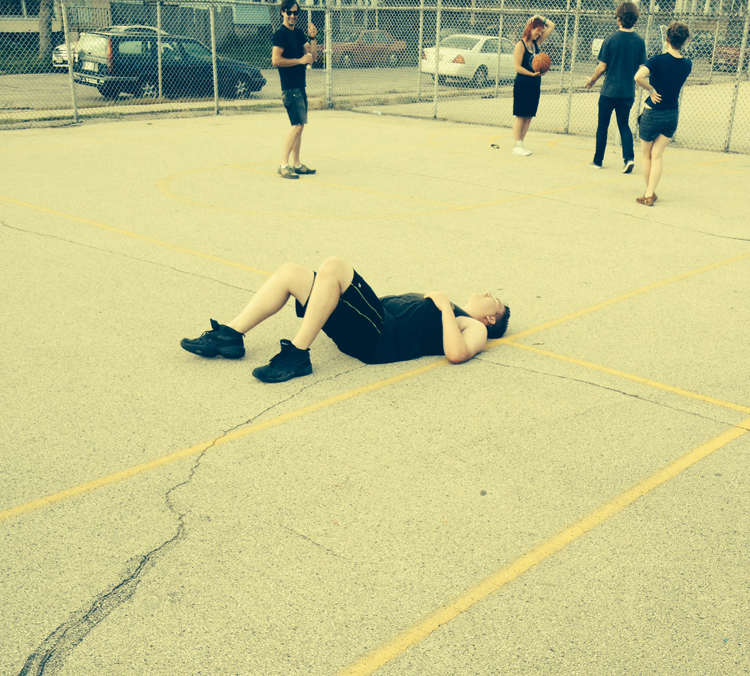 In non-sports Breadfest entertainment, we started our night at Jackpot Gallery, watching Dinny Bulca battle technical difficulties and a pesky mic stand. While the abrasive trio isn't exactly our cup of tea, their tunes (which land somewhere between long-winded punk and stripped-down shoegaze) were going over well in the sparsely attended 6 o'clock slot. All-girl punk quartet The Olives followed and killed it with a quick-but-memorable performance, which peaked with a song called "Boyfriend"—about a girl knowing her boyfriend also has a boyfriend. After having its set cut short Thursday, cow-punkers WORK logged some overtime as pre-Holy Shit! entertainment in the now-full Center Street gallery.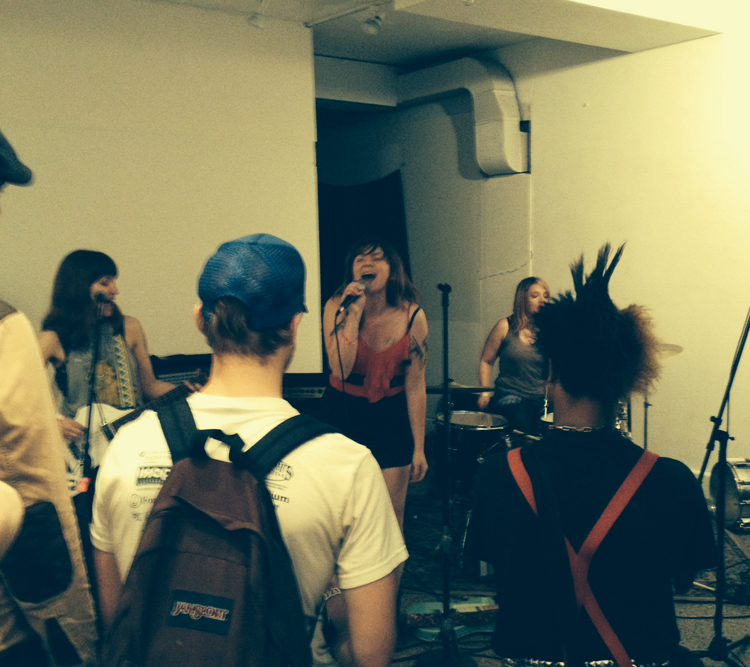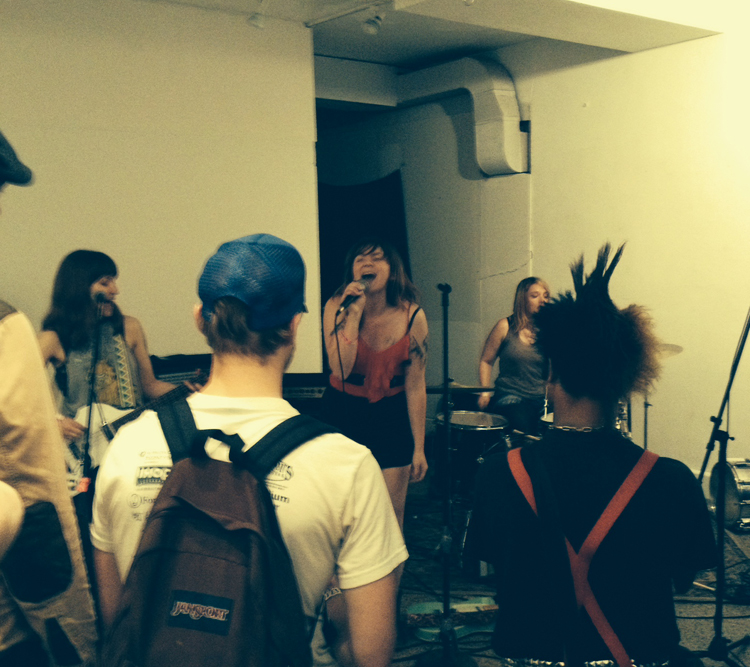 In direct opposition of Friday evening's punk-tinged Jackpot component, that night's Riverwest Public House lineup was one of the more eclectic bills on the Breadfest schedule, but it worked out quite well for the most part. The opening set by Light Music was probably unlike any other performance at this festival; it was very ambitious pop-rock, emotive but mostly upbeat and infectious, highlighted by the striking vocal harmonies of Shae Lappen and Brendan Benham. Lappen stuck to guitar throughout the show, while Benham bounced between axes, keyboards, laptop and percussion. The songs themselves were captivating, and the combination of technology and human energy was consistently intriguing, but at times the various elements and rhythms weren't completely synched up. Altogether, Light Music gave the impression of being right on the verge of very big things.
Next up were The Aluar Pearls, a Milwaukee collective that hasn't been terribly visible as of late, but most of its members spend plenty of time playing with each other in other projects (De La Buena, Painted Caves, Kings Go Forth, etc.). Within seconds, they transformed the Public House into a sweaty dance party, plastering smiles onto nearly every face in the room. The band's style is basically tropically-tinged Afrobeat, with horns heavily featured and lots of incidental percussion, naturally, but the key to keeping the bodies moving was, as always, the badass basic rhythm section. Drummer Matthew Wilson served as gregarious MC, and his style was never flashy, but incredibly fluid, and the rapport between him and bassist David Wake was obvious. Wake's performance was all the more impressive considering he's better known as a keyboardist and/or percussionist, but his combination of rhythm and melody really drove the proceedings. It was a terrific set that included a rousing and timely rendition of Antibalas's "War Is A Crime."
All that remained were a couple of scrappy psych-rock bands. Calliope may have suffered somewhat, having to follow Aluar; it was hard to slip into the steady classic rock groove, as the cranked volume seemed like a substitute for any hint of finesse on the part of the musicians. Calliope's new Orbis is pretty great, particularly the title track, but tonight's set was overdriven and oddly humorless, as if trying to prepare us for the spot-on "Paranoid" cover that ended it. Mortgage Freeman was anything but humorless, though; the band's music tends to shoot off in different directions at once, but the White-Denim-meets-Devo approach had the crowd bouncing throughout the set. "Relax, Milwaukee," manic frontman Adam Gilmore enthused. "You're only the coolest fuckin' scene!" He later switched from keyboards to drums as the band invited sixth member "Rachel" onstage for some belly-dancing. Even as the crowd dwindled, Mortgage Freeman gave everything they had, while never taking themselves too seriously.
SATURDAY
Multi-venue events like Breadfest sometimes feel like a bunch of separate shows, particularly with this kind of wide-ranging lineup, but on Saturday, we got that authentic festival feeling in the "Garden Park" (basically just a patch of grass next to the Public House on Locust Street), as a handful of bands played the early-afternoon shift in the blazing sun. If anything captured the prankster spirit of Breadking's benevolent overlord Myles Coyne, this was it. We only wished it could've started at the crack of dawn, as Coyne scheduled the most abrasive, obnoxious acts in the early afternoon hours to greet the good citizens of Riverwest as they nursed hangovers.
The initial attack came from Marcy: twenty minutes of brain-splitting noise. These cats had way too much energy for the heat of midday; we were drenched in sweat just watching them pummel their instruments. Okay, not really, but it was an amazingly caustic and loud start to the day. Gauss followed, sticking with caustic and loud but adding melody and atmospheric haze; think Slint with a pronounced hardcore edge, or Young Widows with way less low end. The pauses for tuning and whatnot between songs tended to break the spell (as if they could help it), but if that's what it took to perfect that crisp, biting guitar tone, it was worth it.
Rounding out the noisy part of the day was Awkward Terrible, whose set was not the most together thing we've ever seen. It's not easy playing live drums in synch with pre-made beats, and clearly there were some equipment problems going on as well, but here's the part where we're required to say they band is better than its name implies. It was kitchen-sink post-punk that did actually solidify into something pretty irresistible in time for the last two songs, and even in its shakier moments there was a thrill in watching the trio pull off something not terrible.
Let's say we needed a breather after that, which arrived in the form of Twin Brother. The crowd was seated for this mellow half hour, which hopefully made it easier to concentrate on actual understandable lyrics, which Sean Raasch is really, really good at writing and singing. The simple brushed drums and minimal bass/violin accompaniment to Raasch's incisive dirges were perfect, adding to our anticipation for the forthcoming second album from this band. We were just as impressed with Caley Conway & The Lucy Cukes. We were immediately bowled over by Rob Weiss's rich, understated slide guitar, and the interplay between all the strings was quite unique and natural, far from the bland, phony bluegrass crap we've been conditioned to brace for when a mandolin or ukulele appears onstage.
After a trip to Sunrise, we returned to the "park" with covertly concealed vodka lemonade in a water bottle and rejoined a decidedly young crowd (who made much less of an effort to hide their hooch) to catch The Fatty Acids' tour sendoff show. Fresh off signing a licensing deal with a UK label, the band (which has since relegated to a four-piece, down from six) seemed loose and comfortable on its home turf in a set that included ample Boléro representation ("Airsick" and "Sportskin" among them), some new cuts, and one of our personal favorites "Growing Kids Make Me Sick" off The Sounds Of Young Milwaukee.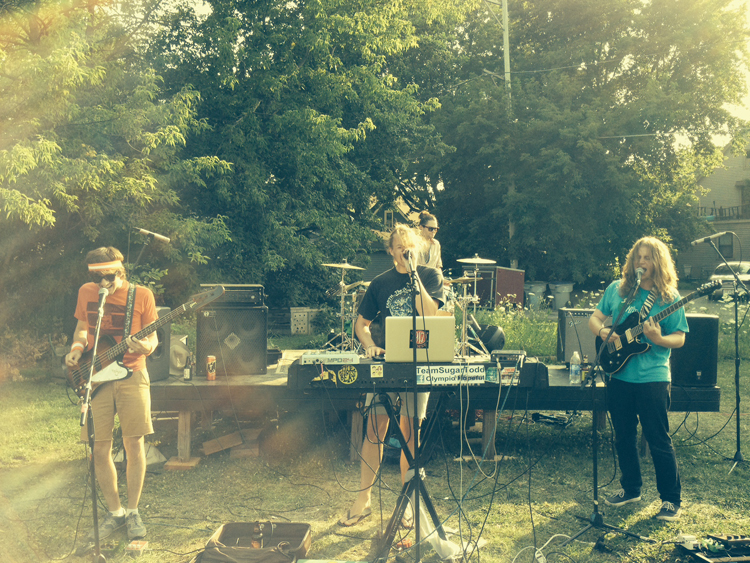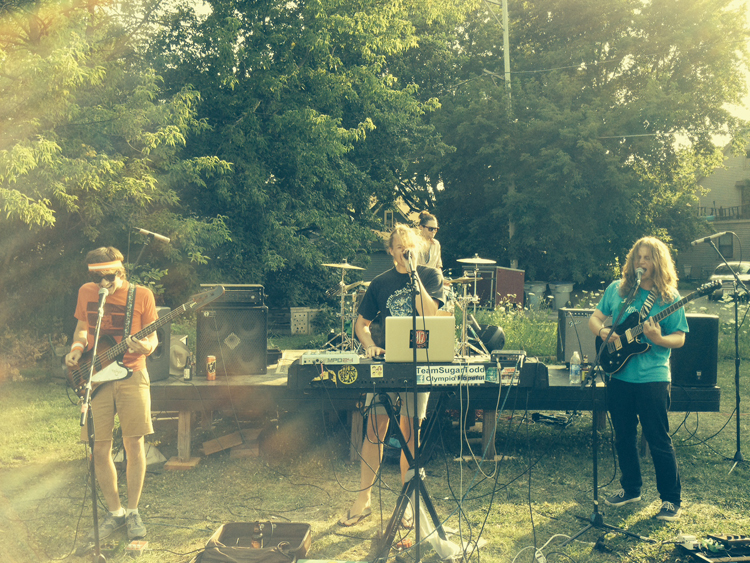 With Center Street Daze going on, the festival's fairly lackluster music lineup was boosted immensely by the presence of a free Saturday triple-header at Jazz Gallery. First, up-and-coming folk act Ugly Brothers delighted a mostly-seated crowd with tight, borderline vaudevillian standards. Our favorite part of the set is a toss-up between a spotless rendition of their anti-Westboro Baptist Church anthem "Topeka" and Alex Shah yelling "tune me, brother!" to his big bro Palmer, who proceeded to tune Alex's guitar while he was still wearing it. The satisfying set was echoed by eight-piece collective, Island Of Misfit Toys…one of the few out-of-town acts on the Breadfest Bill. The Chicago octet came complete with two drummers and no shortage of material that was performance with oodles of energy. Think Say Anything before Say Anything jumped the shark. Finally, we made sure to catch a set by Soul Low, one of the final performances in the ongoing and unofficial Summer Of Soul Low. As the young band whipped through local favorites like "Tammy," "Sitting By The Fire," and "Son" and some great new stuff, we really came to enjoy the band's recent expansion to five members…or six, if you count the dismembered mannequin the band had crowd surf.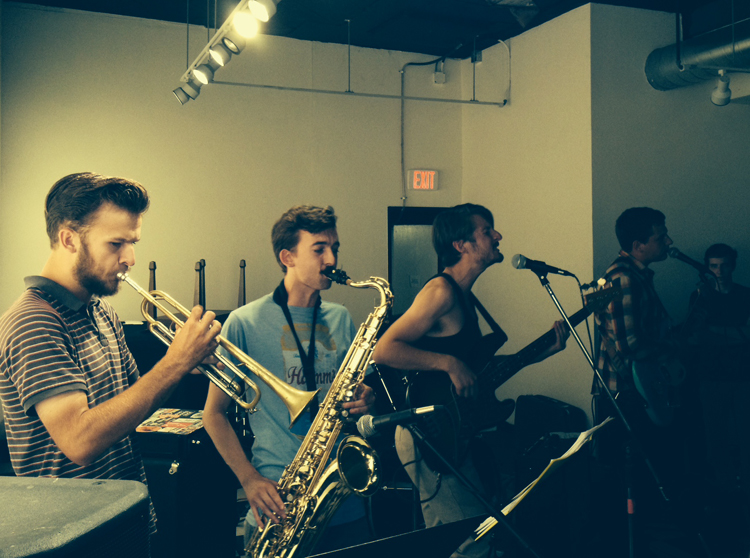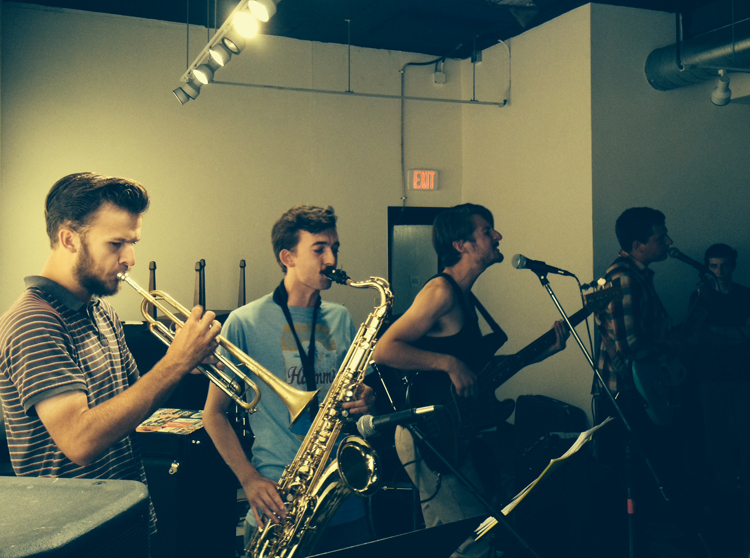 Unfortunately, a late Jazz Gallery start and some last minute Linneman's lineup shifting caused us to miss assumed headliner (turned inexplicable opener) The Championship during Soul Low's set. However, we made it to the Riverwest Inn in time to see the majority of Lousy Trouts' set—punctuated by a heft of Ugly Brothers joining the new bluegrass outfit's instrumental song "Northern By You." After a chorizo nacho break at Tracks, we willed ourselves to stay awake long enough to catch part of Lawrence Peters Outfit's classic country set. The noted Magnolia Electric Company sideman sang and kept time with a snare drum while standing upright. As enjoyable as this was, the fresh air, drinks, and shows were adding up. Midway through, we called it a night.
SUNDAY
Evidently, we weren't the only ones feeling the burn after three days jam-packed with music. Still, an abbreviated cast of Breadfesters turned up a Mad Planet for a bipolar bill that merged pysch rock and hip-hop. We missed Conundrum, but were thrilled we arrived in time to experience the wondrous weirdness of Birong—an emotive R&B project by usually-reserved jazz bassist (and former YLLA member) Brandon Miller that transitioned without notice from delicate (including whistling at time) to unhinged (screaming "fuck!" and exhaling through grit teeth). We can't accurately explain it, but we were pleasantly surprised with the young side project. Later, WC Tank kept the off-kilter artistic expression coming with an abundance of enjoyable new material, with longtime Milo collaborator Riley Lake providing live beats. Tank also played unique versions (favoring live beats to his usual pyramid-propped boom box this time around) of noted numbers "Candy Council," "Demigodz Of Tha Law," and first single off his forthcoming EP (which will be released at Mad Planet August 30) "Blend Modes."
After about half an hour and a flurry of shout outs, budding Milwaukee emcee (and Bandsketball runner-up) WebsterX took the stage for the third time in eight days, warning he'd be performing almost exclusively new material from his upcoming record, due out in winter. By that point, a sizable portion of Mad Planet was full. We stayed around for some new joints, and really enjoyed that some songs even called for Sam Ahmed (aka WebsterX) to sing some bars. We wanted to stay long, but, alas, we were suffering from music-induced exhaustion. Coyne looked to be feeling it even more than we did. Before we departed and concluded our Breadfest experience, Myles confirmed there will be a third Breadfest next summer. That's great news. Hopefully we'll be fully recovered from the massive undertaking that was Breadfest 2014 by the time Breadfest 2015 rolls around.