Way back in 2014, we rounded up 11 Milwaukee restaurants we wished were still open. Bella's Fat Cat! Brady Street Pharmacy! Grecian Delight! More! Now, nearly a decade a later, we're back with another list of gone-but-not-forgotten Milwaukee food/drink gems. Let's remember some restaurants!
Center Street Fuel Cafe
One of the many, many, many awful things about the COVID-19 pandemic was the quiet, unceremonious disappearance of beloved businesses. Take the original Fuel Cafe (818 E. Center St.), which opened in Riverwest in 1993. In July 2020, Fuel announced it would be closing "for the foreseeable future." Surely the time would come when this Center Street stalwart would reopen, right? Nope. Even as many businesses (including the 5th Street Fuel) reopened, the original Fuel remained. It slowly faded into a memory cloud of killer coffee, lousy service, and cigarette smoke back when you could smoke indoors. These days, the space is occupied by the extremely yellow (and extremely great) Daily Bird.

5th Street La Fuente
Speaking of the 5th Street Fuel, the across-the-street 5th Street La Fuente (625 S. 5th St.) used to be a sprawling and colorful Walker's Point gem. The ever-bustling Mexican restaurant sported multiple rooms, multiple levels, and even a nice patio. Twenty-six years of business sadly came to an end in 2017; soon after, the owner of Nomad World Pub, Mike Eitel, signed a one-year lease for the building and converted it into a pop-up soccer bar called Nomad Nacional. The site hosted World Cup events in the spring and summer of 2018, but it remained unused after that. These days, the former La Fuente—and indeed, most of the side of the block it once occupied—has been converted into a big ol' apartment complex.
Foxfire Food Truck
Since opening in 2016, the Foxfire food truck was a festival fixture, a recurring presence at Hawthorne Coffee Roasters pop-ups and Zócalo Food Park, and even made snacks for The Mothership when they first opened. The truck was renowned for its sandwiches, including its outstanding Nashville Hot Chicken that was one of the first and finest of its kind to be served in the city. Sadly, owners Bryan Phillips and Maggie Reid decided to decided to put the popular truck in park in late 2021, ending the business and selling the vehicle to Mothership owner Ricky Ramirez for his Gavilán food truck venture. There are more food trucks in town than ever before, but something is missing. That something is Foxfire.
Fritz's Pub
Following 41 fruitful years in business, Fritz's Pub (3086 S. 20th St.) quietly closed in the fall of 2019. The south side bar was a certified fish fry staple, largely thanks to its incomparable beer batter. We wouldn't consider ourselves to be regulars at Fritz's Pub, but we feel fortunate to have enjoyed a fish fry or two there before they hung it up for good. Asadero Fiesta Garibaldi is now on the corner of 20th an Oklahoma.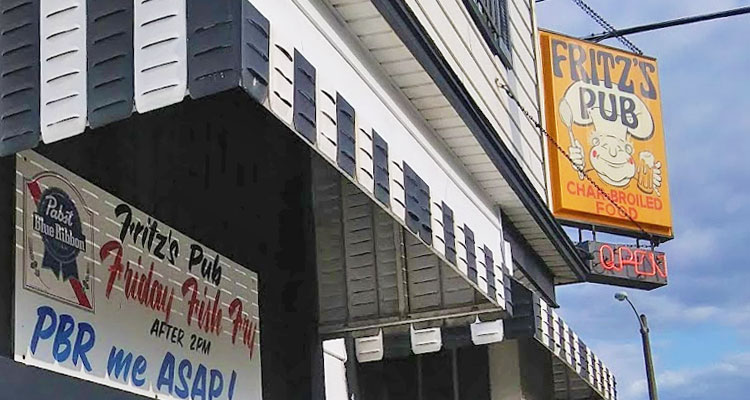 Hello Falafel
The space at 2301 S. Howell Ave. has seen approximately 8,000 restaurants come and go in the last decade (Guanajuato, Mr. Webo's, Strada Pizza, Lombardi's, maybe more?) but the tenant we miss the most is Hello Falafel. The owners of Odd Duck opened the lunch spot in 2016, focusing primarily on vegetarian Middle Eastern cuisine. It was low-key. It was fantastic. It was apparently too good for this world. Hello Falafel closed in 2018, after which it became and Odd Duck catering and event space called Little Duck. After the Odd Duck family took flight to Walker's Point in 2022, the space was filled by Gordo Burgers—which quickly re-branded to Gordo's Bubble Waffles.
Iron Grate BBQ
After eight years in business, Iron Grate BBQ called it quits last November. Originally opened in a Howell Street space the new restaurant shared with Hawthorne Coffee Roasters, Iron Grate quickly turned oodles of positive press, a sterling word of mouth reputation, and its innovate "Milwaukee Rib" into a motivation to relocate to a property of their own. In the summer of 2017, owner/chef Aaron Patin and his trusty smoker named Edna moved into its own digs at 4125 S. Howell Ave., which offered diners an opportunity to get barbecued delicacies and southern sides with a Milwaukee twist to enjoy in a carryout capacity or on-site in the restaurant's attached dining room and adjacent patio. Iron Grate also had a stand at the Fiserv Forum when the arena first opened. Though Hot Dish Pantry is now in the Howell Ave. building (and is awesome in its own right!), we'll cherish the meaty memories we made at Iron Grate BBQ.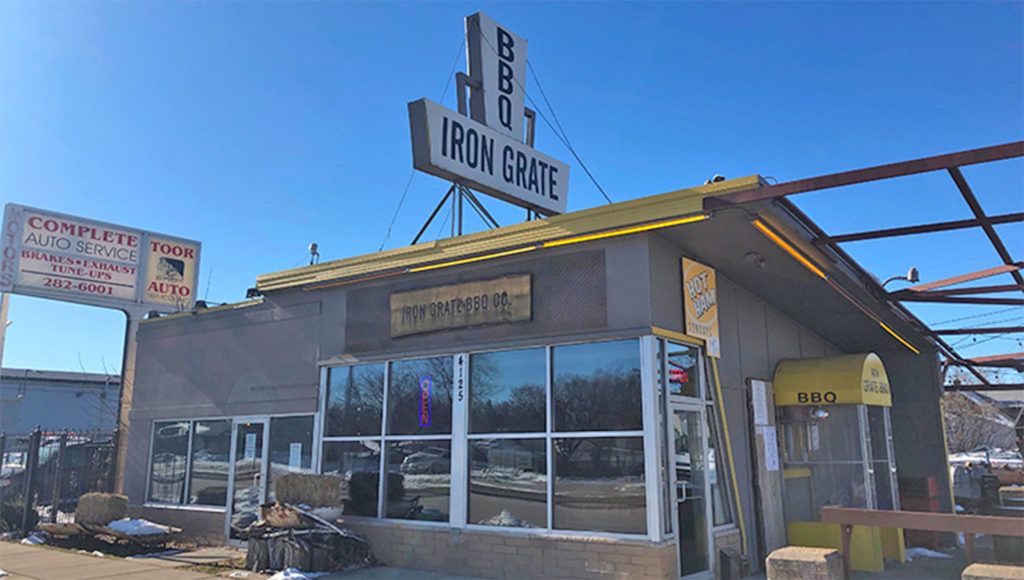 Pho Hai Tuyet
During its time, Pho Hai Tuyet—an airport-adjacent Vietnamese joint (located at 204 W. Layton Ave.)—offered a wide variety of pho and other noodle specialties, rice dishes, seafood, and Korean-style ribs. The main draw, however, was the Banh Mi Thit Nuong, an astounding charred pork delicacy that was a $9 piece of heaven. In 2018, we declared it to be one of the best sandwiches we had ever eaten. Despite its excellent sandwich that inspired countless carryout orders and earned acclaim from some in the local culinary community, Pho Hai Tuyet quietly closed both its Milwaukee and Bayside locations in early 2019. On a personal note, we're still seeking recommendations for the best places to get a banh mi in and around Milwaukee.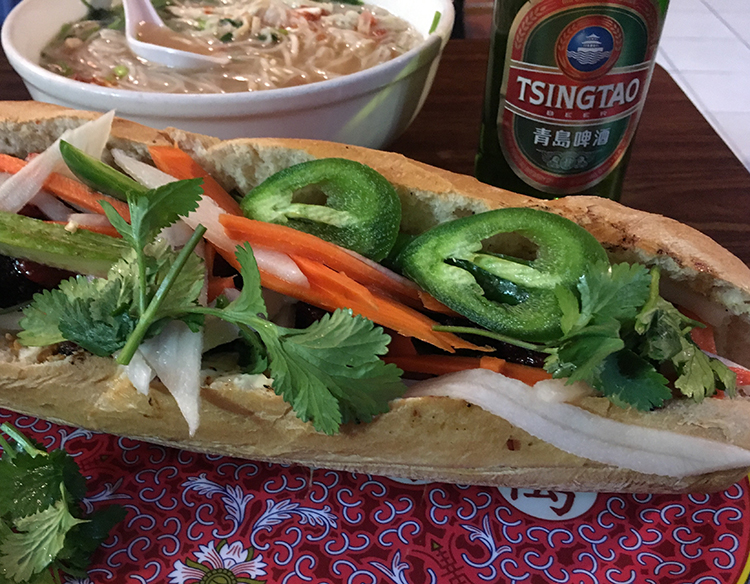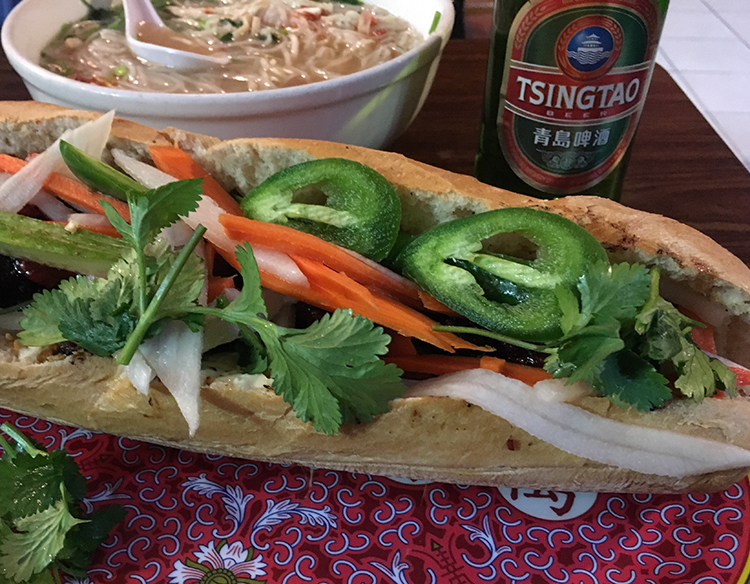 Soup Bros./Boo-Boo's Sandwiches
Walker's Point was hit with a brutal one-two punch in late 2022 when sister businesses Soup Bros. (209 W. Florida St.) and Boo-Boo's Sandwiches (405 S. 2nd St.) closed within months of each other. Soup Bros. had been ladling out incredible soups like its Red Pepper Bisque and Bermuda Cheddar & Onion since 1999; Boo-Boo's had been grilling up incredible sandwiches like its K-Jon Chicken Sandwich next door since 2017. At least the spaces weren't empty for long: the terrific Hen's Deli set up shop in the old Soup Bros. in December 2022, while La Chinampa took over the old Boo-Boo's in February 2023.

Stubby's Gastrogrub & Beer Bar
Long-running Humboldt bridge eatery Stubby's Gastrogrub & Beer Bar (2060 N. Humboldt Blvd.) surprised lots of diners last year when they announced it would permanently close on December 23. During its 12-year run, the restaurant was a tremendous brunch option with an impressive craft beer list, and had a fun atmosphere (including one of the city's best patios). Though we're glad Pizza Man is now giving new life to the riverside property, Stubby's is still sorely missed.
The Tandem
Even before the Covid crisis hit, The Tandem was considered an important and respected part of Milwaukee's culinary scene. And when the deadly and debilitating virus took hold and turned the world upside-down in an instant, the little chicken joint at 1848 W. Fond du Lac Ave. immediately jumped into action and showed itself to be an integral part of the community, a rare glimmer of good in a particularly dark point in time, and more crucial to Milwaukee than ever before. Before owner/chef/Milwaukee superhero Caitlin Cullen stepped away and literally gave her restaurant to someone else, she (with the help of the staff she graciously trained) served thousands upon thousands of free meals during a pandemic to help those in need. And beyond The Tandem stepping up during a time of crisis, the southern food restaurant was out of this world. While the restaurant/communityresource has given way to another great southern food place called 1700 Pull Up, The Tandem will never be forgotten, nor should it.

Triskele's
After 15 years in business, Triskele's (1801 S. 3rd St.) tragically closed last October. Over the course of its memorable run, the quaint and cozy establishment served up elevated preparations of unpretentious dishes that ranged from seafood and specialty pasta to pub fare like cheeseburgers and mac & cheese. Once the pandemic hit, the restaurant completely shifted to a carryout-only model, which continued until its final day of service. While we never got to say goodbye in person, we'll remember Triskele's fondly. A new tequila and mezcal bar called La Piña now calls 1801 S. 3rd St. home, and it has some mighty big shoes to fill.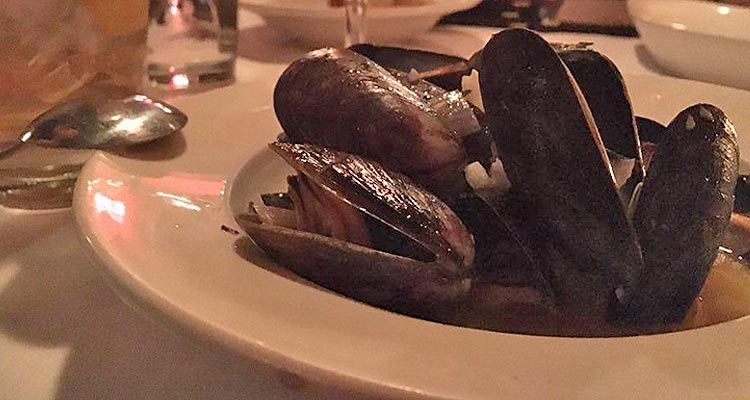 Exclusive articles, podcasts, and more. Support Milwaukee Record on Patreon.
---
RELATED ARTICLES